Beautiful Warrior
Finding Victory Over the Lies Formed Against You
Tina Yeager
2020 Finalist
192 Pages
Check current price
Christian - Living
Reviewed By Christian Sia for Readers' Favorite

Beautiful Warrior: Finding Victory Over the Lies Formed Against You by Tina Yeager is an inspiring book that combines the author's personal journey to self-worth with insightful writing to motivate readers and inspire them to embrace who they are. In this book the author explains the many ways in which readers are lied to about who they are. The author demonstrates with clarity how our culture can lead us to believe the wrong things about who we are. The kind of influences we receive—from social media and other channels like television—are designed to make us long to be someone we are not. In this book, readers will learn to identify how limiting beliefs are formed and how they work against one's inner freedom.

This is one of those books that teaches readers how to connect intimately with themselves, embrace who they are and build their self-worth in a world that is filled with negativity and where they feel judged. Tina Yeager teaches readers to set their own standards, to look past what others tell them, and to discover the inner voice of hope that calls them from the despair that the world plunges them into. Beautiful Warrior: Finding Victory Over the Lies Formed Against You carries a message that will appeal to readers who feel uncomfortable in their skin, readers who are made to believe that it is better to be like someone else. The writing is beautiful and the voice compelling. Tina Yeager invites readers into a conversation about their values and what matters most to them. An engaging and inspirational book with a life-changing message, especially for female readers.
The Fields
Our Journey through Medicine, Mission, Life, and Faith
Manh Dang, MD
2020 Honorable Mention
372 Pages
Check current price
Christian - Living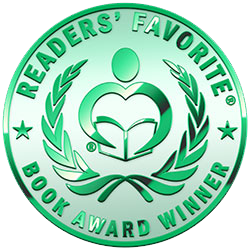 Reviewed By Mamta Madhavan for Readers' Favorite

The Fields: Our Journey through Medicine, Mission, Life, and Faith by Manh Dang is an uplifting and encouraging book compiled from the author's short Facebook posts over the years as an oncologist, and the insights in the book will uplift all those fighting cancers. The book gives awareness about how in life the most beautiful things are the simplest and these simple things are always precious gifts from above. The characters in the book are both from real life and fiction and are a good way to understand that no matter how difficult the battles in life, Jesus is always there to fight and die for eventual salvation.

Reading The Fields is a good way to embrace and cherish the little things. It is a human tendency to often ignore the small and simpler things in life and it is important to make an effort to reach out to those who are different and find a common purpose. Manh Dang's experience and the stories shared are a good way to make readers have a different perspective on life's wisdom, nature, missions, and medicine. The inspiration, motivation, encouragement, and insights in the book will help readers appreciate life and everything they have around them, and look at everything positively. Books like this need to be read and kept on bookshelves because they can be used as a tool to motivate and encourage readers when things are dark. There is something very heartwarming and honest about the author's deep reflections on life that will help readers see the gifts and freedoms they enjoy without realizing how they have been taking them for granted.
Love Without Limits
Jesus' Radical Vision for Love With No Exceptions
Jacqueline A. Bussie
2020 Bronze Medal
195 Pages
Check current price
Christian - Living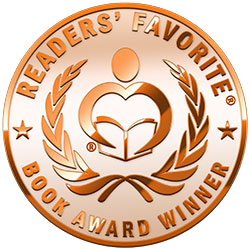 Reviewed By Mamta Madhavan for Readers' Favorite

Love Without Limits: Jesus' Radical Vision For Love With No Exceptions by Jacqueline A. Bussie is the author's love letter to readers and is all about her journey to love bigger and better, and those who taught her how to do it. Love demands understanding and the book is a handy manual to make readers understand to love unconditionally and make their love so great that it can overthrow hate and heal the hurts experienced. The memoir is just not about love; it also speaks about a deep love for Jesus, cosmic love, and a love that is all about inclusivity. First love can teach you the power of many things like magic, stings, separations, and words which can leave an indelible mark and teach some useful lessons. The author also shares biblical stories to give readers a different perspective and asks readers to borrow the love God has in store for everyone.

Love Without Limits is relatable and the stories will help readers to look at love with an entirely new perspective and broaden their thinking when it comes to love. Loving without limits is highlighted in the book and it will encourage all Christians to love Jesus like never before. Jacqueline A. Bussie speaks about the topic in detail, leaving readers with no room for doubt when it comes to love and loving. Love helps to release the outworn and God needs to be thanked for the metamorphosis. The memoir is also about inclusivity, acceptance, and tolerance that transcends all boundaries, and love without any exceptions, expectations, and limits.
Catching Your Breath
The Sacred Journey from Chaos to Calm
Steve Austin
2020 Silver Medal
154 Pages
Check current price
Christian - Living
Reviewed By Mamta Madhavan for Readers' Favorite

Catching Your Breath: The Sacred Journey from Chaos to Calm by Steve Austin is an honest, authentic, and heartwarming memoir that gives hope to readers and will encourage them to approach their journey of life with acceptance, honesty, and patience while going in search of the calm everyone has in them. Everyone has terrible days and times which often leave them wondering if those times will last forever. The author's story is a good example that will help readers realize difficult times are not long-lasting and it is possible to heal the deepest parts of the soul just like any physical wound. The book is not just for Christians, it is also for atheists, agnostics, Protestants, Catholics, mystics, other faiths, and everyone else.

The topic is relevant and relatable. The author's approach, laced with personal experience and stories, will motivate many readers out there to become human again. His definition of spirituality makes a lot of sense - that is connecting the head and heart in a way that works and it can differ for individuals. Catching Your Breath is a good tool for readers who want to discover their true selves, and the author makes it easy to understand with his conversational and simple style of writing. The memoir has a lot of good insights and wisdom that will enable readers to seek the richness in their relationships and lead a fulfilling life. The author encourages readers to embrace their uniqueness, celebrate the similarities, and soak up the sounds of friendship, harmony, and grace. As Dr. Howard Thurman said: "Don't ask what the world needs. Ask what makes you come alive, and do it. Because what the world needs is people who have come alive."
Cracked Mirror, Clear Reflection
Shatter an Illusion of Perfection
Julie Barbera
2020 Gold Medal
264 Pages
Check current price
Christian - Living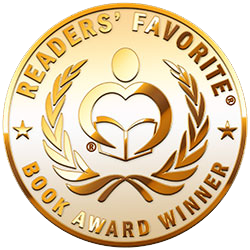 Reviewed By K.C. Finn for Readers' Favorite

Cracked Mirror, Clear Reflection is a work of self help and empowerment writing in the theme of Christian living, penned by author Julie Barbera. With the subtitle urging readers to 'Shatter an Illusion of Perfection', the author takes a deep look at confidence and the concept of perfection itself. With so many people living their lives with certain expectations of what they, or society, think that they should be, Julie turns the subject around and pleads for freedom and relaxation, with the core belief that God's plans for each one of us will manifest, and that God loves us even when we don't feel good enough ourselves.

At the cross-section where inspirational fiction meets religious themes, author Julie Barbera has found a way to preach without being preachy and to personalize her gentle narrative style to instill both confidence and God's love into every encouraging sentence. This is a well-organized volume of considerations, advice and personal storytelling that showcases how the self-inflicted pressures of modern life make us all see ourselves differently than who we truly are. The mirror analogy works time and again in Barbera's confident but subtle prose, held up at different angles to illustrate our own self-sabotage strategies, and how a renewed sense of faith can allow us to look past those distortions to a clearer view. Overall, Cracked Mirror, Clear Reflection takes imperfection and confidence into a beautifully motivating overhaul and is a highly recommended read for anyone seeking comfort and inspiration through issues of self-esteem.
Sins of Summer
Linda Heavner Gerald
2019 Finalist
350 Pages
Check current price
Christian - Living
Reviewed By Rabia Tanveer for Readers' Favorite

Sins of Summer by Linda Heavner Gerald is the story of a young girl who was destroyed by a monster, but later she found it in her heart to forgive that person and finally set herself free from her past. There is just something about this novel that would not let me put it down. I literally devoured the story because I was so hooked up with Audrey and her journey. The story is real, gritty, raw and very intense. The author holds nothing back and gives the reader exactly what they want and deserve.

Audrey is the Golden Girl; she is pretty, her life is good, and she and John Brock are devoted to each other. Committed to spending a lifetime together, nothing can bring them down. However, tragedy strikes her life when she is abused and betrayed. She has no idea that what happened to her will change her life and any plans she had for her future. Quickly spiraling into alcoholism and other disruptive behaviors, she loses friends and the people who were once close to her. It is years later that she meets a person who changes it all for her. Through that one person, Audrey realizes that if she lets go of the past, it will no longer have any control over her.

Like I said, this is an intense novel and I was sucked into the story. The connection between Audrey and Diana is very powerful. Together, these two realize that they are not that different from each other and they heal together. From nightmares to consolation, these two stick together and grow up together. I really enjoyed this novel, it was simply perfect!

Who God Says You Are
Live in the Confidence and Freedom of Your True Identity
Michelle Berkey
2019 Honorable Mention
297 Pages
Check current price
Christian - Living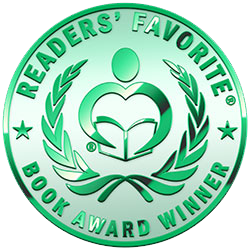 Reviewed By K.C. Finn for Readers' Favorite

Who God Says You Are is a collection of writings on Christian themes of devotion and self-help by author Michelle Berkey. Set out with the initial goal for its readers to 'Live in the Confidence and Freedom of Your True Identity', this book tackles the concepts of culture and outside influences, and the negative effects that those factors can have on our lives. Rather than being defined by societal and economic standards, we are introduced to the biblical teachings of God, and his plan for humanity is explained. With the purpose of serving him and others and the knowledge that he has love for everyone on Earth regardless of their situation, readers can find comfort and inner peace.

For Christians facing tests of faith and difficult times in their lives, author Michelle Berkey has delivered a compassionate and well thought-out set of reminders that can help them through any kind of personal identity crisis. The author's voice really shines on every page, with a soft-spoken narration that offers help and guidance from God without ever being overbearing or controlling. The combination of empathy, counseling, and biblical elements is very well balanced, and the organization of the book allows readers to start slowly with their own personal issues and beliefs about themselves, before expanding to a wider world view later on. Overall, Who God Says You Are is sure to make a very helpful bedside book for anyone who feels the need for God's love and support in their lives.
Cries of Mercy
Angela Beach Silverthorne
2019 Bronze Medal
319 Pages
Check current price
Christian - Living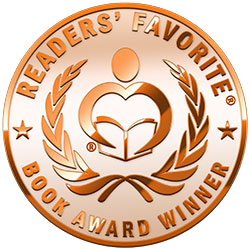 Reviewed By Cheryl E. Rodriguez for Readers' Favorite

Cries of Mercy by Angela Beach Silverthorne is not your ordinary love story. As Bren reflects in her journal, she still can't believe she's married to Joseph. Their love remains strong even through the loss of three sons. The burden of remembrance causes her to pen a prayer: "Your blessings have poured over us even in our darkest hours." Surrounded by dear friends, Bren and Joseph reside in The Haven. Joseph is the pastor and Bren works diligently bringing life into the world as a midwife. Even though the community has been ravaged by drugs, crime and the loss of family values, The Haven remains strong, full of hope and vision for the future. Yet, fear and strongholds of the past grip Bren and Joseph. Just when they thought the past was over and the battle won, evil comes to haunt their dreams and threaten their lives again. Everyone has a past and, for many, their past is dark. But for Bren and Joseph, shadowy secrets of sheer evil dwell within their family history. Will their fight, their service unto God change their personal horror into heroism for His glory? Together, they must face and overcome the wickedness that began long ago. United, forever thankful, their Cries of Mercy echo throughout heaven, "Thy will be done."

Angela Beach Silverthorne breaks our hearts in Cries of Mercy, while simultaneously evoking an unquenchable spirit to fight the good fight of faith. The inclusion of scripture, Spirit-led prayers, and Silverthorne's powerful words portray the heart and soul of an enlightened life. I had the privilege of reviewing Cries of Innocence, the first book in the Cries Trilogy. Even though I haven't read the second book, I was immediately captivated and immersed back into the life of Bren. Oh, how she has grown. The cast of characters surrounding her has grown as well; their importance to the continuing saga shines bright in relevance. All of the characters are relatable, real and raw with emotion; the reader feels their grit, fear, and pain. Cries of Mercy does not water down spiritual warfare; the conflict, the battle between good and evil is as intense as it is insightful. Angela Beach Silverthorne is a masterful storyteller. Her story has caverns of depths, layer upon layer; it reveals hope and perseverance through grief and loss, the vitality of love and the importance of unity. The narrative has highs and lows, twists, shock, and awe. Cries of Mercy reveals the fragility of life, yet in equal measure portrays a life that in the hands of God is a life well-lived.
Courageously Uncomfortable
When the Real Woman You Want to Be Is on the other Side of Fear
Lisa J. Goins
2019 Silver Medal
234 Pages
Check current price
Christian - Living
Reviewed By Romuald Dzemo for Readers' Favorite

While Courageously Uncomfortable: When the Real Woman You Want to Be Is on the other Side of Fear by Lisa J. Goins is written for a female audience, it contains insights that can help any reader transform their life. The author challenges women to dare to step beyond their comfort zone and to take responsibility for their growth. At the heart of the book is the message that we become more authentic and experience deeper levels of growth and fulfillment when we step into the uncomfortable area that lies beyond our comfort zone. Using relevant day-to-day life examples, Lisa J. Goins offers a path that women can travel to becoming their better selves. The book is filled with actionable steps and strategies, wisdom that is biblically founded, and a lot of common sense to drive the message home to readers.

Lisa J. Goins has the gift of reaching readers and her message is written in language that is comfortable to read, with examples that are strikingly relevant. For instance: "For women, using up our words isn't really the issue. The problem is the actual words we are saying. We may be great at surface conversations, but when it comes to the words that matter, the deeper conversations about what's really going on, we just don't get there." The writing is filled with insights like: "Staying trapped in a comfortable place of hiding the truth—whether it's a past full of hurt, shame, and regret, or current difficult circumstances you are walking through—is keeping you from accomplishing what God has placed you in this world to do." Courageously Uncomfortable is a wonderful gift to readers, a powerful tool for personal transformation, one that should be received, treasured and shared.
Break Every Chain
A Police Officer's Battle with Alcoholism, Depression, and Devastating Loss; And the True Story of How God Changed His Life Forever
Jonathan E. Hickory
2019 Gold Medal
208 Pages
Check current price
Christian - Living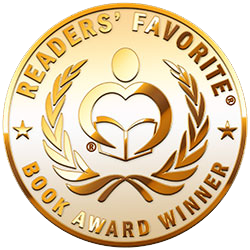 Reviewed By Ruffina Oserio for Readers' Favorite

A real story with real pain, loss, suffering, and heartache, Break Every Chain: A Police Officer's Battle with Alcoholism, Depression, and Devastating Loss; And the True Story of How God Changed His Life Forever by Jonathan E. Hickory takes readers on an emotional ride through his experience of grace. It's a tale of hope and inspiration that shows the inscrutable workings of God in the life of a man set for self-destruction. Meet the protagonist, a veteran police officer battling with his demons; an alcoholic who struggles with depression and whose anger, infidelity, and PTSD push him to hurt his wife and daughter deeply. But it is his path to healing that is fascinating.

Readers encounter a human being, a law enforcement officer who, after the painful loss of his father at an early age, witnessed so many dead bodies in his line of duty. When he lost his own son, the failure to make sense of the loss drove him towards a dark path. In this memoir, he chronicles the painful journey towards hell and redemption with unusual honesty and clarity. The writing is filled with light and the author's sense of humanity is captured with unusual finesse and style.

From the very start of the narrative, Jonathan describes an emotional moment of pain between him and his wife, Stacy, and the words that stirred him right to the depths of his being: "I hate you! Everything you ever say is mean, and we don't deserve to be treated like this! We are your family!" He notes the effects of this statement in the words that follow: "I was a monster and I was destroying my life and hers." Break Every Chain is deftly written; a moving memoir filled with hope and light. Honest, compelling, and inspirational.
Contact Author -