Wild Thing and The Bagel
Erin L. Neal
2023 Finalist
44 Pages
Check current price
Children - General
Reviewed by Adanna Ora for Readers' Favorite

Dogs are the most popular pets in the world. There are also a lot of things to learn from them. Erin L. Neal highlights this in Wild Thing and the Bagel. A chocolate Labrador describes his experience with his human parents, including how he was adopted and treated in their house. Soon after, a new dog named Bagel joins him. What will Wild Thing's reaction be? Will he see this new dog as a threat? Will they get along or cause trouble for their owners? Wild Thing and the Bagel is a fable beautifully told by Erin L. Neal in which we are exposed to a typical day in a dog's life from the dog's perspective. The author uses her real-life experiences with her pets to tell this story. Angie Buckman wrote the foreword, which shares the author's love of pets and affirms the goal of this book, which is to learn from the lives of pets.

In several ways, Wild Thing and the Bagel is a one-of-a-kind book. One reason for this is telling the story through the dog's narration. I enjoyed the storytelling style; it is easy to read and understand, especially with a first-person point of view. One can also learn positive values like love, patience, friendship, and companionship. Using characters from her own life, Erin L. Neal makes the story more relatable. The images that help tell the story are also beautifully done. I loved this story because it brings to our awareness the nature of dogs and the fun of having a dog as a pet. I recommend it for every child, as it will build their imaginations and teach them wonderful things as well.
The Verbal Bully
Brown Bear & Oofie Present
Masami S.C.
2023 Honorable Mention
44 Pages
Check current price
Children - General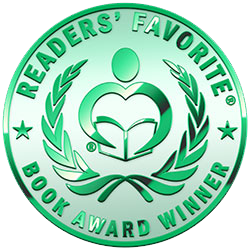 Reviewed by Rosie Malezer for Readers' Favorite

The Verbal Bully is a title from The Brown Bear and Oofie series for young readers. Both written and illustrated by Masami S.C., the tale of The Verbal Bully deals with the harshness of a bully's words. As Brown Bear celebrates the beautiful day outside, her best friend, Oofie, cries. Oofie tells Brown Bear that she is no longer permitted to play with the other dogs because she looks different. Brown Bear teaches Oofie that looks are of no consequence and that the best way to defeat a verbal bully is with a quick and clever retort or, better still, to ignore the bully completely. After Brown Bear's encouraging words, Oofie finds herself smiling, determined to assert her confidence to all bullies in the future.

I was quite impressed by the powerful message that The Verbal Bully provides to the young children of today. Masami S.C. has produced a very empowering, uplifting book filled with wisdom and confidence-building, as well as bright and colorful illustrations which bring the story to life. My heart sank as I watched Oofie's tears flow. Although it has been some decades since I was in school, bullying tends to not only interfere in the confidence of young people, but also of teenagers and adults. Bullies knock you down in order to make themselves feel better, yet they are showing the world how obnoxious, cowardly and sad they truly are. As Oofie takes back her confidence and feels strength coursing through her thanks to her friend, she finally feels empowered to confront the verbal bully when they next strike.

A glossary of words is included at the back of the book so that children can learn what the terms in the book mean. I like the positive and up-beat attitude in the dialogue of The Verbal Bully and recommend it to young readers aged 5-8 years. The Verbal Bully would also be ideally stocked in school libraries, social offices and health centers, so that children can learn that you do not need to sink to a bully's level in order to overcome the hurt they cause.

What I Love About You
Lisa Fletcher
2023 Bronze Medal
32 Pages
Check current price
Children - General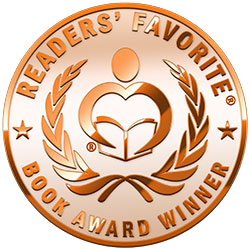 Reviewed by Vincent Dublado for Readers' Favorite

What I Love About You by Lisa Fletcher is a short, simple, and heartwarming storybook inspired by the book, The Blessing: Giving the Gift of Unconditional Love and Acceptance. Here we see a mother who engages her children to play a game by telling each of them what she loved about them on that particular day. The scenario takes place at bedtime. But before going to sleep, the mom invites her kids to a game of paying compliments, where each begins with the phrase, I love the way, I love how, or I love that. I loved that you were so polite and I love your beautiful smile is one example. It is a game that is not limited to bedtime. Rather, it is an exercise of using words to help shape the values of young children.

While What I Love About You is not much of a story but more of an experience shared by one parent, mother and author Lisa Fletcher has a noble intention of showing you how words can make an impact in the lives of children. Any parent is sure to have had the experience of dealing with bickering siblings, children with low self-esteem, or other personal issues that their kids are going through that hamper their wellbeing. While words have the power to soothe, heal, and even empower, it is not enough. The compelling illustrations in this book similarly demonstrate that quality time should go hand in hand with this game. Any parent with young children would find this game helpful, and perhaps, with children being open to new ideas, they may well develop a long-lasting enjoyment for this game.
Otto: The Not-So-Little Giant
David Mulholland
2023 Silver Medal
24 Pages
Check current price
Children - General
Reviewed by Philip Van Heusen for Readers' Favorite

Are you different? Do you have a child that does not seem to fit in? Many people struggle with a part of themselves that is not like everyone else. David Mulholland, in Otto: The Not-So-Little Giant, tackles the struggles those who are different endure. Otto lives in a land populated by giants, but he is not large like all the other giants. Being different causes issues like being bullied or having fun made of you. Otto has a great friend named Lizzie. Lizzie is a normal giant but accepts Otto just as he is. They have enjoyable adventures together. While everyone else calls him little Otto, Lizzie calls him Otto. Otto's dad reminds him that he is special, not different. Can Otto, the smallest giant ever, do anything to help the regular giants? Read and learn how Otto's small size made him a giant hero.

Otto's mom, Gertie, reminds her son, 'you are perfect just the way you are.' Everyone needs to hear this wisdom and pay attention to it. If we constantly seek to be something or someone we are not, we will live a life of disappointment. Otto: The Not-So-Little Giant by David Mulholland teaches children to accept themselves for themselves. This is a vital lesson for children to learn. Otto learns that being a giant is so much more than being big. He realizes that what is important is what you do each day and what you do for others. Several concerns are addressed to help children learn to cope and thrive. One has to do with bullying; Otto knows not to retaliate at being bullied. Also, children reading this book learn to accept themselves. Acceptance should not depend on being alike. We are each different, and that is what makes us special.

The Sparkly Bun
A children's book about feelings, courage and confidence, friendship, self-esteem, individuality and creativity.
Keith Stoeckeler, Illustrated by Lana Lee
2023 Gold Medal
30 Pages
Check current price
Children - General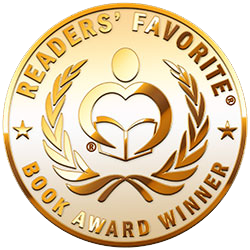 Reviewed by Emily-Jane Hills Orford for Readers' Favorite

Keith Stoeckeler's picture book, The Sparkly Bun, is a clever way to teach young readers not only about being creative and using their imagination but also about building their self-esteem and being comfortable with who they are. The story is told in simple language so young readers can follow along. There is lots of dialogue which helps move the story forward. The illustrations by Lana Lee are creative and add some zest to the plot development. The author takes a common theme amongst young girls, that of fashion, and makes it into a powerful statement of what's important in life, and how being creative and imaginative can make one really stand out.

Do you like wearing the same outfit every day? Does it look like what others are wearing? Or are their outfits much cooler than yours? In The Sparkly Bun by Keith Stoeckeler, Emme has a difficult lesson to learn. She wants to wear her sparkly bun outfit every day because it makes her stand out. But then she sees her friends wearing other cool outfits and she wants to wear the same buns they're wearing. When she asks her parents for new outfits, like her friends have, they point out that she really doesn't need any more outfits. "It's important to be yourself and not worry about what others are doing. … It's what's inside that counts, not what we wear." So Emme gets creative with her wardrobe, making herself look and feel unique. "Being one-of-a-kind is important."



Petunia the Unicorn's Dazzling Christmas Debut
A Petunia Cupcake Fluffybottom Book
R.L. Ullman
2022 Finalist
40 Pages
Check current price
Children - General
Reviewed by Dr. Jordan Alexander for Readers' Favorite

If you are a unicorn lover - and who isn't – you'll adore the magical new series by R.L. Ullman that begins with Petunia the Unicorn's Dazzling Christmas Debut. We know children need a lot of courage to start a new school. Now imagine that school is full of little human children and you are the only unicorn! Meet Petunia Cupcake Fluffybottom - the ideal unicorn for some big-city adventures in her new home of Manhattan. Children will immediately take to Petunia, as they would to Winnie the Pooh or Peppa Pig. Best-selling author R.L. Ullman has done it again with this new series that will delight pre-school readers with a charming, simple, and relatable story. Petunia's family includes the never dull Lady Rainbow Sprinkles (or Auntie Sprinkles, as Petunia calls her), Gumdrop, their tiny dog that thinks he's larger than a Labrador; and Winston, the patient and stereotypical calm, cultured human butler. The beautiful colored illustrations by Yusup Mediyan are both captivating and welcoming to readers. The bright, bold scenes are wonderful animated additions to Petunia's magical journey.

Petunia the Unicorn's Dazzling Christmas Debut will appeal to young readers as they relate to Petunia's feelings about starting a new school and moving to a new city. Readers will also recognize familiar experiences of both wanting to fit in with other children yet also needing to showcase their own unique and special talents. In this first adventure, Petunia learns to believe in herself, and with some reassurance from Auntie Sprinkles, she can overcome her fear of participating in the school play. She acts with courage and shows her true colors even when technical difficulties threaten the Christmas concert finale! If you want to light up little smiles around the Christmas tree this year, introduce your young ones to Petunia the Unicorn's Dazzling Christmas Debut. Enjoy the magic of the season and the wonder of unicorns in what is sure to be another award-winning book from R.L. Ullman.
The Awkward Avocado
C.J. Zachary
2022 Honorable Mention
34 Pages
Check current price
Children - General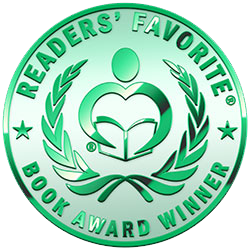 Reviewed by Diana Lopez for Readers' Favorite

This book is about self-love, maintaining high self-esteem, and gaining self-confidence. The Awkward Avocado presents us with an avocado and its unique way of being. With the help of this amusing character, C.J. Zachary explains that it is normal to be different from our friends. We don't need to agree on everything if our attitude is correct, nor should we feel inadequate if we see ourselves as dissimilar from others. With the help of many examples, this book teaches us to be ourselves without fear. The idea is to learn to adapt to new situations and maintain a positive outlook. Children will see the importance of appreciating and valuing themselves for who they are.

The Awkward Avocado was significant for me because having healthy self-esteem will help children accept their mistakes and keep trying to improve. With higher self-esteem, children will do better at school, at home, and with friends. We are not always going to think the same way as our colleagues and our way of responding and acting can also be different from what others expect. This may make many children nervous, especially if they are learning to get along with new people. In reading this book they will learn about themselves and see that deep down, we are all unique. C.J. Zachary has produced an attractive book that will teach children a valuable lesson.
Stranger in the Mushroom Patch
The Mischief Series Book 4
Amanda M. Thrasher
2022 Bronze Medal
135 Pages
Check current price
Children - General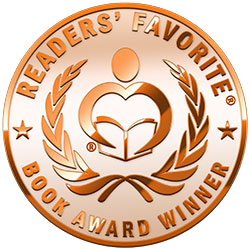 Reviewed by K.C. Finn for Readers' Favorite

Stranger in the Mushroom Patch is a work of fiction in the fantasy adventure subgenre, and it serves as the fourth book in the Mischief series. It is aimed at younger readers and was penned by author Amanda M. Thrasher. This novel continues the adventures of Lilly, Boris, and Jack as a game of slimy moss bomb leads them to an encounter with a human child, with whom they find some surprising common ground. Tasked with returning the child to their own kind, the group of friends must go on another fun-filled adventure to reunite their new friend with her family before the humans come looking for her.

This was a delightful adventure pitched perfectly at its young audience, with whimsical characters on a fun and exciting quest after making an unusual new friend. Like all good children's authors, Amanda M. Thrasher has some important values she wants to share with the next generation of readers, and her characters lead by example to demonstrate the importance of friendship and being kind to the people you meet. These themes are delivered well and it never feels like morals are being forced on the reader. Instead, the author tells an excellent story with characters who embody those values. I was particularly fond of the elders who balance their protective nature with the knowledge with which they must equip the young to look after themselves, an elegant metaphor for the trust that develops in the parent and child relationship. Overall, Stranger in the Mushroom Patch is a worthy continuation of an already excellent series of children's books, and I recommend it highly.
Hugo von Hector the Kids' Art Collector
Whitney Beatty
2022 Silver Medal
Kindle Edition
Check current price
Children - General
Reviewed by Asher Syed for Readers' Favorite

Hugo von Hector the Kids' Art Collector, written by Whitney Beatty and primarily illustrated by Allyson Arrogante, is a children's picture book that tells the story of an unfulfilled artist in a magical realm. Hugo von Hector loves to create art but feels the work he produces is too stiff and realistic. Still, his love of the craft keeps him from walking away...although he does end up walking through a floating door and into someone's Earthly kitchen. On the refrigerator, he sees an array of colorful drawings and art by the child who lives there. Hugo is enthralled by the work and sees how the art embodies soul over precision. A single piece is abandoned on the kitchen floor and Hugo "saves" it by bringing it back to his home. As new doors appear, Hugo becomes known as the collector of wonderful art and provides readers with a story on where their missing refrigerator art goes.

Oh my goodness, Hugo von Hector the Kids' Art Collector is an absolute delight! What an imagination Whitney Beatty has and how lucky we are that she shares it with us. For all the adults who have their kitchens lined with children's drawings, hung under a magnet, or taped on walls, you will know as well as I how precious the kitchen real estate becomes very quickly. Enter Hugo von Hector and his love of your little one's art. His mission to collect and share these treasures is told in a lyrical, sing-song narrative that only adds to an already pitch-perfect plot. Breathing it all to life, Allyson Arrogante shows us Hugo's journey visually with a bold primary palette and equally bold whimsy in each illustration. Arrogante is not alone in the visual creations, as the real work of young artists is included as well. Overall, this is a wonderful little story that will bring joy to young and young-at-heart readers alike. Very highly recommended.
The Power of Kindness
Through the Eyes of Children
Ruth A Maille
2022 Gold Medal
36 Pages
Check current price
Children - General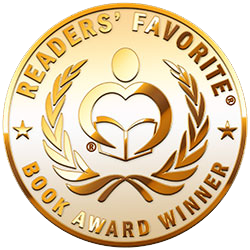 Reviewed by Astrid Iustulin for Readers' Favorite

"Can you think of ways you can be kind to others?" This is the question that Orbit, a cute globe-shaped character, asks the very young readers of Ruth Maille's The Power of Kindness. In this illustrated and delightful children's book, young readers (and their parents) will find a persuasive and delightful invitation to practice kindness in their lives. One day, Orbit visits a kindergarten class and asks the children what kindness is and if they have seen it in their lives. The children answer with sensitive and delightful responses, entering each reader into a world full of simple actions and extraordinary feelings.

It is a pity that we do not ask children more questions because there is a lot to learn from them. Their selfless and kind answers have the power to remind us of the simple and precious things we need in our daily life. Ruth Maille is a praiseworthy author because she has placed great emphasis on the wisdom of children. The Power of Kindness is splendid not only because it helps to spread a message of kindness in the world but also because, thanks to its colorful images, it allows young readers to identify themselves with the equally young protagonists. Explaining very complex concepts in such a simple way, showing children how other children dealt with kindness, was not an easy task. Yet, Maille did it and gave us a book that we will never tire of rereading. Keeping in mind the wonderful lesson she has taught us is essential to living in a better world.
Contact Author -