Recommend this book:
Don't Mind Me, I'm Just Having a Bad Life
A Memoir
Lewis Kempfer
2021 Silver Medal
464 Pages
Check current price
Non-Fiction - LGBTQ
Reviewed By Ruffina Oserio for Readers' Favorite

In the introduction to Don't Mind Me, I'm Just Having a Bad Life: A Memoir, Lewis Kempfer tells readers what his book is not: "It's not a typical memoir that focuses on one event, nor is it an autobiography, chiefly because I'm not a celebrity. But I believe my story must be told and that someone out there desperately needs to hear the message of hope that's woven through it." It turns out this is an unusual memoir indeed, the story of one man's journey through the lows of life, from childhood trauma, failed relationships, crystal-meth, sex and drug abuse to an uplifting hope in an encounter with God. From the first chapter, the author offers an introspective look at himself and tells readers that one of the things that caused him to indulge in negative and traumatic experiences was the lack of self-love.

This is a story of hope. It begins at the lowest moment in the author's life and takes readers through his terrible experiences. Here is how he describes that moment between life and death: "No, I didn't want to die—at least not this way. Naked, except for the leather restraints on my wrists and ankles, I found myself sliding around in my own bodily fluids on the filthy floor of an infamous gay drug motel in east Hollywood." The writing is fluid and filled with humor, the descriptions allow for clear and powerful images, and the author does an incredible job of exploring the dark despair that stole into his soul many times. Don't Mind Me, I'm Just Having a Bad Life: A Memoir is a conversion story, the tale of someone who reached rock bottom in his moral life and whom God drew out from the pit. Lewis Kempfer's writing is filled with wisdom and insight, a story that is shared with unusual honesty and a voice that is irresistible. There is a bit of every one of us in this memoir and that's what makes it so appealing and enjoyable.
Recommend this book:
My Gay Church Days
Memoir of a closeted evangelical pastor who eventually had enough
George Azar
2021 Honorable Mention
370 Pages
Check current price
Non-Fiction - LGBTQ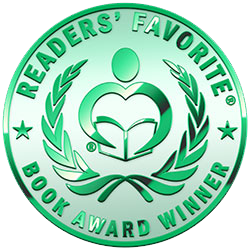 Reviewed By K.C. Finn for Readers' Favorite

My Gay Church Days is a work of non-fiction in the LGBTQ+ and memoir genres. It is aimed at mature readers owing to the use of explicit language throughout and was penned by author George Azar. The book follows the author's life as he gets involved in Evangelical Christianity as an escape from the bullying he suffered at school. But his faith and the community he had joined forced him to repress an important aspect of his personality for fear of being banished from the one place he felt accepted. As George finds the strength to break away from his oppressors, a new and confusing frontier awaits.

This book is an important read not just for LGBTQ+ individuals growing up within the church community, but as a source of introspection for members of that community at large. It's an act of bravery to share such a painful story, in particular when author George Azar shows such willingness to share deep and damaging parts of their story. It is my sincere hope that as progress continues to be made in acceptance and equality for the LGBTQ+ community that this book helps those in extreme Christian groups to understand the damage they do and to help LGBTQ+ people recognize that their worth and their identity are not to be defined by the people who don't have their best interests at heart. A powerful read with lessons for us all, My Gay Church Days has the potential to grow an understanding of the appalling way evangelical Christians have treated their LGBTQ+ members. I recommend it to any readers, and I hope that when you read it that it helps you grow and understand your world a little better.
Contact Author -