Heart of the Highlands
The Raven Prequel
April Holthaus
2022 Finalist
Kindle Edition
Check current price
Romance - Historical
Reviewed by Edith Wairimu for Readers' Favorite

Set in 1529 in Edinburgh, Scotland, Heart of the Highlands: The Raven by April Holthaus follows the experiences of Adelyn Scott, a descendant of Roland de Velville, as she seeks refuge from her cousin, King James V of Scotland. Pursued by powerful men for the alleged murder of her husband, a violent and unfaithful English duke, Adelyn pleads her innocence and seeks her cousin's help. One of the men listening to her plea is Eamon MacLeish, a personal guard and advisor to the king, whom she had met earlier. Adelyn is drawn to his kindness, a sharp contrast to her deceased husband's selfish nature. Eamon and Adelyn work together to solve the crime she is accused of. But Eamon has a lot to lose and must choose between his loyalty to Adelyn or to the king.

In Heart of the Highlands: The Raven, April Holthaus weaves a mystery within a moving romance story between Eamon and Adelyn. The book begins with an exciting scene as Adelyn flees from her late husband's men for King James's castle. At first, she is refused entrance until Eamon intervenes. The feeling of anxiety for Adelyn's fate continues throughout the book as she and Eamon try to prove her innocence. Details about the era are included and enrich the story. Adelyn's and Eamon's interesting backgrounds are explored including Adelyn's short time with the duke. The details provide more comprehensive descriptions of the two main characters. Various characters in the story face intriguing personal conflicts. Fans of historical mysteries and romance novellas will love reading Heart of the Highlands: The Raven by April Holthaus.
The Montesoro Legacy
Brandon Brothers - Leo
Stella Riley
2022 Honorable Mention
415 Pages
Check current price
Romance - Historical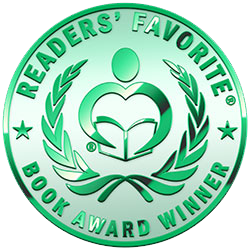 Reviewed by Rabia Tanveer for Readers' Favorite

The Montesoro Legacy is the third novel in the Brandon Brothers series by Stella Riley. Leo, the youngest Brandon brother, is slowly but surely making a name for himself as a portrait painter. While he is quite successful as an artist, his luck in the romance department has not been very good. Leo was considering marriage to a young widow when he was commissioned by Sir Jerome Farrell to paint a portrait of his little sister Charlotte. There, Leo comes across Mariella (Jerome's step-sister), and sparks fly. Somehow, Mariella has a surprise inheritance, and Jerome wants it. The only problem is that Mariella is not alone anymore. She has Leo and Leo's family on her side now. With romance blooming between them, Leo is sure Mariella is the one, and he is willing to do whatever it takes to protect Mariella from the clutches of Sir Jerome. Can love truly prevail over all?

What can I say, I am a sucker for a good romance, and this is exactly what I needed to feel better after some tedious days! I liked Leo, but I loved Mariella. Her story is worth reading. Her living conditions are not that great and her opportunities are few. Considering that she has a younger autistic brother to protect and keep herself out of Jerome's clutches, she was handling herself pretty well before Leo came into her life. The chemistry between Leo and Mariella is not intense; it simmers and grows as the story progresses. The readers watch their relationship bloom and then catch flame as their feelings mature. I hated Jerome with a passion and didn't care about Charlotte, to be honest. The narrative was intense, the characters were interesting, and the overall feel of the plot was entertaining! An easy-to-read romance novel that many will love! Highly recommended.
Lula Mae
Love Train Series Book 4
Charlene Raddon
2022 Bronze Medal
182 Pages
Check current price
Romance - Historical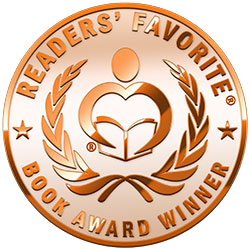 Reviewed by K.C. Finn for Readers' Favorite

Lula Mae: Love Train Series is a work of fiction in the historical romance and interpersonal drama subgenres. It is suited to the general reading audience owing to its sweet style and non-graphic storytelling approach and was penned by author Charlene Raddon. In this fourth novel of the Love Train series, our titular character Lula Mae has some real turmoil on her hands. Tasked with traveling all the way to Cheyenne to get her niece, Lula has nothing but her wits to survive on when a robbery leaves her broke. So when she encounters US Marshal Gannon Calloway, complications arise, especially as she's posing as a boy whilst she travels.

Fans of Christian American fiction are sure to enjoy the adventurous trip back in time that author Charlene Raddon has gifted us with. One of the things I adored most about this novel was how clever the characters are, from Lula's ruses and sharp dialogue when posing as Lou through to Gannon's investigation and the search for his mysterious star witness. The love story develops sweetly and gradually with a strong emotional forefront which many readers are sure to appreciate, and it makes you feel personally attached to Lula's journey by the end of the tale. I also loved the historical detailing, from the clothing to the customs, the laws, and the courtship ideas. Everything was accurately penned to enhance the storytelling. Overall, I would highly recommend Lula Mae for western romance readers to enjoy from cover to cover. A gem of a novel indeed!


Lily of the Valley
The Gents, #2
Sarah M. Eden
2022 Silver Medal
390 Pages
Check current price
Romance - Historical
Reviewed by Teresa Syms for Readers' Favorite

Lily of the Valley, The Gents, #2 is a beautiful story penned by Sarah M. Eden. Kester Barrington is determined to create a place for himself in the Royal Society. His fiendish dedication to inventing has yet to give him the 'in' he has hoped for. Kes's young life was overwhelmed by the Gents, his loss from family, and the death of his dearest friend Stanley. Deep in his grief, Kes prefers the quiet and tranquility of his estate, Livingsley Hall. Kes only ventures into society when the Gents gather and pressure him into participating. Kes, the Gents, and Julia, wife of Lucas, welcome Violet Ridley and her family into their lives. Little do they know that all of them have been searching for meaning in life and peace. In accepting Violet into their group, their lives will be forever changed. A deep trust develops between Kes and Violet. They work together on a new prosthetic arm for Violet, as her left arm was amputated due to infection. Will they each find the peace they are looking for?

Sarah M. Eden has created a heart-warming historical romance book. Lily of the Valley is a beautifully written story of love, grief, friendship, and dedication. Eden's character development is to be applauded. The reader will see each character standing in front of them in their mind as they read. Each Gent has a unique nickname given to them, which they absolutely live up to. I found it very difficult to put the book down. The story growth was perfectly laid out and exceptionally planned. The reader can envision themselves standing in the library of Livingsley Hall, searching through the vast volumes of books, as well as becoming involved in the nightly games the Gents and the Ridleys played after dining. I highly recommend Lily of the Valley by Sarah M. Eden. If you are looking for a heart-warming story of strength, love, and dedication, this is it!

A Cold Wynter's Knight
De Reyne Domination
Kathryn Le Veque
2022 Gold Medal
386 Pages
Check current price
Romance - Historical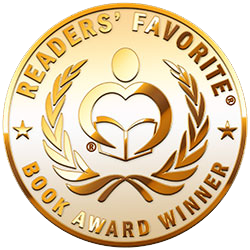 Reviewed by Stephanie Chapman for Readers' Favorite

Adolescent love is always a dream, and Wynter Ashington felt Gage de Reyne would be the one to spend her life with. A Cold Wynter's Knight by Kathryn Le Veque is a medieval romance story. Gage grew up as a respected knight, but when his father died, his older brother, Boothe, became the lord of Septentrion Castle. He exiled Gage. Wynter's sixteenth birthday celebration fell short when she learned that Gage had left England without a second thought about her. Wynter and her sisters visit Durham six years later. One evening, her younger sister, Spring, convinces Wynter to sneak out to a tavern. Spring becomes extremely inebriated, and a man attempts to fondle the young woman. To her astonishment, a knight intervenes. Wynter thanks him when she recognizes his face.

Kathryn Le Veque's accurate depiction of knights and mercenaries is astonishing compared to the historical books I have read. Wynter frustrates her sisters by refusing to think of anyone else. I wonder why her father couldn't override tradition, so her younger sisters could proceed with their lives. I recognized how Spring attempts to manipulate Gage and Wynter so they cannot avoid each other. Gage repeatedly has his honor questioned, and the way he handles each moment is exemplary. The pace of the story makes this an easy-to-read, slow-burn romance. The vivid depictions of the surroundings made me shiver with the chill in the air. I have no qualms in admitting that I even shed tears in parts of A Cold Wynter's Knight. Medieval romance fans will enjoy the battles and antics of the well-developed characters in this novel.
A Lady's Revenge
Edie Cay
2021 Finalist
343 Pages
Check current price
Romance - Historical
Reviewed by Hayley Haun for Readers' Favorite

A woman boxer? Nowadays, it may not be something to be surprised about, but in the eighteenth century? Gasp! How unladylike. In A Lady's Revenge by Edie Cay, Lady Lydia Somerset is just that, though only a select few know why. Even fewer understand the reasoning behind her desire to learn how to fight. The so-called gentlemen who hurt Lydia will wish they never laid a finger on her. After she accidentally secures a teacher—a Mr. John Arthur—things begin to take a turn both for the worst and the best. John, or Corinthian John in the ring, is a self-made gentleman who knows a thing or two about growing up on the streets. But in a way, he could never consider himself a part of the ton. This experience sets him apart from the other men. As the two learn about one another and how to survive in the elite world of ladies and gentlemen, things begin to get more than just a little scandalous. Can Lady Lydia juggle revenge and love? Will John overcome his own insecurities?

Edie Cay introduces a rare jewel to historical romance fans. Pugilism within the Regency era, or boxing in layman's terms, is not a subject you read about often. A Lady's Revenge has strong female characters and dastardly villains. Cay's writing displays a sense of strength as well and moves the plot forward seamlessly. She has done her homework with the historical period, and the characters are a reflection of that. With the preview of The Boxer and the Blacksmith at the end of A Lady's Revenge, one can only hope the same approach continues.
Duke of Knight
Gentlemen of Knights
Elizabeth Johns
2021 Finalist
240 Pages
Check current price
Romance - Historical
Reviewed by Pikasho Deka for Readers' Favorite

Duke of Knight is the first book in the Gentlemen of Knight series by Elizabeth Johns. After the death of her mother, Emma Lancaster's life takes a turn for the worse as her father gambles away their family fortune, forcing her to take drastic measures. Seeing her plight, her godmother, Lady Violet Umbridge, refers Emma to her nephew Lord Rowley Knight -- the Duke of Knighton -- to hire her as a governess for his youngest sibling, Lady Eugenia. Initially skeptical of his motives, Emma slowly acclimatizes herself within the Knighton household. As the circumstances bring the two of them closer, Emma becomes increasingly desperate to hide her past from Rowley. But when Rowley's brother, Lord Heath, gets himself shot in a duel, the Knighton siblings and Emma are forced to travel to London, where Emma's past comes back to haunt her.

If you're a fan of Jane Austen novels, you will fall in love with Duke of Knight. Author Elizabeth Johns' historical fiction romance/drama is filled with wit, humor, and heart. The narrative flows smoothly, and the plot has its share of twists to keep you glued to the pages. The characters are well-realized with lively personalities to make them pop out of the pages. Emma and Rowley's relationship drives the narrative forward and is the primary highlight of the plot. Emma's tenacity and vigor to overcome overwhelming odds make her a riveting protagonist, and you instantly start rooting for her. I thoroughly enjoyed Duke of Knight. I recommend it to readers who enjoy period romance novels.
Her Seafaring Scoundrel
The Crawfords (Book 3)
Sophie Barnes
2021 Honorable Mention
322 Pages
Check current price
Romance - Historical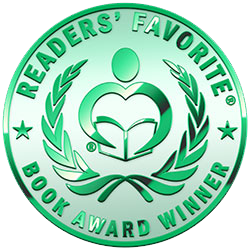 Reviewed by Deborah Lloyd for Readers' Favorite

Lady Cassandra had already lived through one scandal years earlier when her fiancé died in an accident on the way to their wedding. As the result of a pre-wedding night together, she had their baby daughter Penelope nine months later. In high society in England during this era, having an illegitimate child was not acceptable. However, Cassandra forged a good life for herself and her daughter. When she attended a ball and danced with Captain Devlin Crawford, he defended her honor. He asked her to marry him, and she agreed, so Penelope could have a father and his name. Her one condition was that no intimacies could occur between them. Cassandra still mourned the death of her fiancé and would not dishonor him. In the romantic historical novel, Her Seafaring Scoundrel: The Crawford Series (Book 3), written by Sophie Barnes, a compelling love story develops.

There are many historical depictions in the plot, such as societal norms, and the joys and dangers of living on a ship. Sightseeing at various ports around the world adds fascinating information. Character development, especially Cassandra's and Devlin's, is a strong feature. Penelope also demonstrates how the pre-adolescent years are similar, and different, than the present day. The author's writing style is easy-to-read and engages the reader from the first page to the last. Author Sophie Barnes has penned an entertaining novel in Her Seafaring Scoundrel: The Crawford Series. Although this is the third book of this series, it can stand alone – although most readers will want to read the previous ones. A perfect beach or fireside read!
A Foolish Game
A Regency Romance, Regency Brides
Laura Beers
2021 Bronze Medal
266 Pages
Check current price
Romance - Historical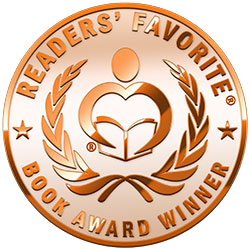 Reviewed by Bernadette Diane Anderson for Readers' Favorite

Another wonderful Regency romance from Laura Beers is A Foolish Game, set in a world of duty and politeness, a world where correct behavior rules. The thought of matrimony terrifies Lady Isabella Beauchamp, daughter of a deceased Marquess and sister to Lord Everett, the current Marquess of Northampton, who worries about her reluctance to marry and gain future security for herself. Beautiful, enchanting but a little challenging on the behavior front, she has no trouble finding a suitable suitor if she wants one, but refuses to take any interest. He is offered help from a childhood friend of Lady Isabella's. The Marquess makes it more interesting by offering Lord Ewin a bonus of £10,000 to be paid to him if he finds her a suitable suitor before the end of that season in 1813! Now follow along as you are drawn into a story of mixed-up emotions, family dilemmas, forced arranged marriages with devastating consequences, and dangerous plots to gain a high position in society. But does Lord Ewin get the £10,000 bonus!

As you would expect from a Laura Beers story, we are given an accurate account of life in the early 1800s. A Foolish Game does not disappoint! The author draws us into a world that is deeply divided between those who have wealth and the poorest in society. Her descriptive style of writing builds vivid pictures of the characters and events taking place in this very different world. While there is a main focus to the story, the author outlines events and storylines to keep you entertained. We enjoy building a love or loathing for each character and learn what makes each one tick, what underlies the reasons for their actions, how they see their own positions in life, and what effect they have on others around them. With plenty of twists and turns to the plot and a little subterfuge and action, we are given an excellent, well-rounded story that will bring a great deal of pleasure to readers.
The Market Stall Girl
AnneMarie Brear
2021 Silver Medal
296 Pages
Check current price
Romance - Historical
Reviewed by Trudi LoPreto for Readers' Favorite

The Market Stall Girl by AnneMarie Brear centers around Beth Beaumont, a young woman who lives with her middle-class family on a farm and spends her day at the stall selling their fruits and vegetables. Noah Jackson is a coal miner living with his brothers, mother, and irresponsible father, but his real desire is to become a teacher and he is studying hard and taking tests to make that happen. The brothers all work underground digging out the coal, earning little and always in danger of a deadly accident collapsing the mine. Louis Melville is the richest man in the village, living in a luxurious mansion, spoiled, and thinking he can have whatever he wants in any way he can get it. Beth and Noah begin spending time together and find a deep love. But Louis has noticed Beth and wants her as his wife. Beth only has eyes for Noah and this infuriates Louis and he turns mean and dangerous to get Beth to change her mind. The results are what make this book so good and you will have to read it yourself to find out all that happens.

The Market Stall Girl is a story of romance, misfortune, and takes us back to the early-middle 1900s in Wrenthorpe, West Yorkshire, England. The Market Stall Girl was a great story and it kept my attention from the first page to the very last. I loved Beth and Noah but had only bad thoughts about Louis. AnneMarie Brear has written a story that is fiction but is very realistic and believable. I have not read any of her other books, but I have added her name to my reading list and look forward to reading book two to continue keeping up with Beth, Noah, and Louis. If you enjoy historical romance then The Market Stall Girl is a must-read!
Contact Author -