Long Nose Legacy
A Dog's Story of Royalty and Loyalty
Judi Eastman
2021 Gold Medal
Audio Book
Check current price
Children - Audiobook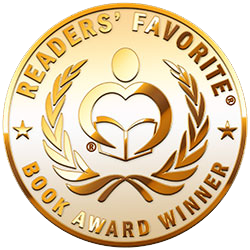 Reviewed By Lexie Fox for Readers' Favorite

Long Nose Legacy: A Dog's Story of Royalty and Loyalty is a charming work of children's fiction written by Judi Eastman with narration provided by Stephen Kearin. This audiobook version of the story is such a wonderful framing device - to take the well-worn themes of family drama and personal loyalty and give them an original twist suitable for young listeners, using the private lives of show dogs as the backdrop. After Carnegie fails to recreate her mother's glory days as a prize-winning show dog in favor of her flawless sister Madison, she decides to leave her home in the USA and head for the Imperial Palace in Russia to live like royalty.

Carnegie and Madison form the perfect sibling dynamic with layers of rivalry and resentment as well as love and obligation, a nuanced and relatable relationship that young listeners will adore. There are a number of parables in Carnegie's story about the expectations of family and the pressure to achieve that many children suffer from, and Judi Eastman has created a well-considered and beautifully presented opportunity for parents to discuss these feelings with their children. This kind of children's writing is something that should be lauded as it provides not just a memorable story with charming characters but is also a constructive tool for improving children's lives. I must compliment Stephen Kearin's excellent narration which is a perfect fit for Long Nose Legacy's whimsical, heartfelt, and fun story.
Tombs of Dross
Lew Anderson
2021 Silver Medal
Audio Book
Check current price
Children - Audiobook
Reviewed By Emily-Jane Hills Orford for Readers' Favorite

In Tombs of Dross by Lew Anderson, siblings Isaac, Zac, and Breezy discover a mysterious tone pillar while exploring their extensive property. They try to decipher the meaning behind the script on the stones, but it really doesn't make much sense. Even more mysterious is their sudden immersion into an alternative dimension, a world quite different from theirs and very dangerous. They are given a quest to find an old book. The adventure that follows is one fraught with unexpected confrontations with evil creatures that set out to prevent them from completing their quest. In the difficult circumstances they confront, they must band together to seek a way out and, in so doing, the quest becomes more than merely searching for an old book; it's a quest to discover who they really are!

In the epic style of C.S. Lewis's Narnia books and Tolkien's Lord of the Rings, Lew Anderson's middle-grade novel, Tombs of Dross, leads young readers on adventures that will captivate them from the start to the very end. This is the first book in the Lorian Stones Trilogy and it doesn't disappoint. Presented in audio-book format, the plot moves quickly with considerable engaging descriptive narrative passages and revealing and believable dialogue. Author Lew Anderson narrates this book himself. The narrator's voice varies in tone to depict the different characters when they're talking. With fascinating and imaginative creatures on both sides, good and evil, this is a fantasy adventure for the entire family to enjoy and embark upon.
Stargazey World
How To Get There ? How To Escape ?
Christine Dawe
2021 Honorable Mention
Audio Book
Check current price
Children - Audiobook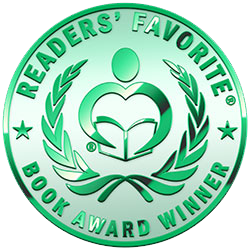 Reviewed By Brenda Daniels for Readers' Favorite

Stargazey World by Christine Dawe is a fast-paced children's fantasy adventure filled with humor. Its protagonist is Sheena Robinson, a scouser (person from Liverpool) with a mass of green hair, a dad who's always telling corny jokes, and a best friend called Lizzy. Sheena hates school and doesn't concentrate long enough to get her geography and spelling lessons right. During the summer holidays, she acts as a bridesmaid at her cousin Pauline's wedding in Cornwall. There her days are filled with family outings in the countryside, while her nights involve exciting travels in a flying bunkbed to the five continents of the world. In these distant places, Sheena battles harsh weather conditions, helps to free the animals on the bedroom wallpaper in her cousin's room, and discovers her own strengths.

Stargazey World is a clever story with a strong and constant play on words, something I especially enjoyed. Hassocks (cushions for kneeling on in church) become violent Cossacks, tiddly oggies (Cornish pasties) become, well, tiddly, and a zebra in Africa is seen crossing. All of Sheena's daytime activities merge into the nighttime dream-cum-fantasy, revealing both the importance of the character's actions in directing her own life and Christine Dawe's meticulous crafting of a story in which every detail matters. Messages such as the importance of family, acceptance of people for who they are, environmental disasters like drought and fire, and the respect for cultural differences are lightly dealt with.

The narrator of an audiobook can make or break the experience for me as a listener and Christine Dawe, who narrates her own book, is brilliant! Her tone perfectly captures emotions and thoughts, adds wonderfully to the already strong characterization in the book, and entertains with a range of accents. These accents include northern and southern English, Australian, South African, Indian, American, and Spanish/French/German, all done in quickly switching dialogue. Although listening as opposed to reading meant that I missed seeing the creative spelling in the story, I loved every minute of the experience.
Contact Author -