Doubleday Doubletake
One Ball, Three Strikes, One Man Out (The Cooperstown Trilogy)
J. B. Manheim
2022 Finalist
258 Pages
Check current price
Fiction - Sports
Reviewed by Frances Deborah Kerr-Phillips for Readers' Favorite

Doubleday Doubletake by JB Manheim is the third novel in the Cooperstown Trilogy. Manheim does not disappoint his fans, managing yet again to create a plot of dazzling ingenuity. The Commissioner of Baseball plots to halt and reverse the financial demise of Major League Baseball. Professor Dickens of the mysterious Applied Human Potentiality Department at Columbia University is funded by the billionaire Paul Chi Mannington to unearth anything in the beliefs of Theosophy that could have a technological application. Mannington appoints Adam Wallace to unravel a mystery involving Abner Doubleday, one of baseball's forefathers and a Theosophist to boot. Manheim keeps the reader intrigued as to how on earth these seemingly disparate storylines will ultimately collide and resolve. The reader cannot but be hooked!

JB Manheim is a master at luring his reader into his stories. The title Doubleday Doubletake is immediately enticing, whilst the chapter headings are somewhat unusual, with the potential to turn a casual perusal of the novel on a bookshop display into a definite sale. I particularly enjoyed Manheim's incorporation of photographic 'evidence' into the novel as this lends a sense of reality to what is already a blur of fact and fiction, rendering the reader malleable to what actually could be or could have been true. The plot gathers momentum, and Manheim's twists and turns continue apace until the very last page, where the final twist is sprung. I was left wondering – is this it or could there possibly be a fourth book?
Catching the Wind
Steve Physioc
2022 Honorable Mention
479 Pages
Check current price
Fiction - Sports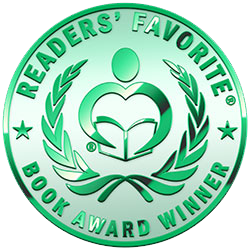 Reviewed by Rabia Tanveer for Readers' Favorite

Catching the Wind by Steve Physioc continues the story of Sam Cloud-Carson who we first met in Walks With The Wind. After losing his freedom, his family, and everything he loved, Sam thought his life was over. Reluctantly working for Drake Dixon was Sam's personal hell. However, Sam was finally able to get away from Drake's clutches and find a fresh start in Nicaragua. There, Sam was able to be himself and play baseball as much as he wanted. Getting the attention of scouts, Sam was relieved to find his groove back. However, that relief was short-lived as someone from Sam's past was back, and he wanted Sam to lose everything once again. This was not the time for that. Sam needed to keep his attention on the Big League and prove his talent. He wasn't ready to face his demons once again. Can Sam win this time?

Author Steve Physioc is a grand storyteller. He is a maestro with words and knows how to make things work for his readers. The descriptions are out of this world. I felt like I was transported to Nicaragua with Sam, I felt the change in the winds and could see the colors of the wilderness. I could feel Sam's passion, his frustration, and then his determination as he fought to reclaim his life. Sydney's character was fascinating, to say the least. She was relatable and very vital for Sam's recovery. Physioc made sure to give enough attention to Sydney's story and keep the main focus on Sam's journey to redemption. As expected, the dialogues were crisp, the plot was thrilling, and the narrative was entertaining. There was never a dull moment in Catching the Wind, and Sam's progress made me love this sequel even more. I loved the change in Sam, and enjoyed how he stood up for his dream! I would highly recommend both novels to the fans of sports/action novels.
Last At Bat
Small Town Big Secrets
Mark Donahue
2022 Gold Medal
489 Pages
Check current price
Fiction - Sports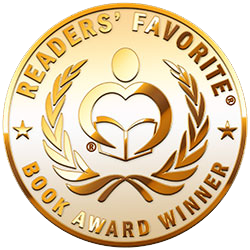 Reviewed by Vincent Dublado for Readers' Favorite

Last At Bat: Small Town Big Secrets by Mark Donahue is a remarkable story of the human spirit in its capacity to beat tremendous odds. The story opens with the crash of a passenger airplane where baseball star Dylan Michael is among the passengers. The sporting world and his wife mourn his passing, and even Dylan himself has no remembrance that he survived. Only the four people who rescued him from the crash know everything. Living a new life as Matt Wolf, he slowly tries to recuperate. And as his body is beginning to gain strength, he begins to have a persistent memory of playing baseball and tries to reclaim who he once was. Of course, he could resurface in a world that has already moved on and has long accepted his death. This could prove costly as his former self is expected to do time in prison. But Matt is determined to make a comeback, and he will need the help of the folks in the small town of Blossom, South Carolina, a black town that is not fond of white guys like him.

You can feel the angst of Matt Wolf/Dylan Michael as he tries to make sense of the unusual circumstance that he finds himself in as he tries to reclaim who he once was. The headlines will not focus on the hostile black community but the white player who has been resurrected from the dead. This premise is what makes Last at Bat a powerful page-turner, and Mark Donahue is aware of this. That is why he writes his chapters in short, intense bursts. Matt Wolf/Dylan Michael is a brilliant study in character, working as the fiery, intense protagonist who, unconsciously, is making history by trying to redeem himself. What better way to examine the moral scale of racism than to place it in the competitive and emotionally-charged world of professional baseball. Last At Bat rises above the standards of race themes in fiction. It's a must-read story for its rousing and sensitive treatment of social issues that most of us find difficult to address.
The Slummer
Quarters Till Death
Geoffrey Simpson
2021 Finalist
364 Pages
Check current price
Fiction - Sports
Reviewed by Christian Sia for Readers' Favorite

The Slummer: Quarters Till Death by Geoffrey Simpson is a compelling, futuristic novel that features a sport scarcely written about: running. Set in 2083, Benjamin Brandt is among those who live on the fringes of society. He belongs to the class of poor people commonly referred to as slummers. The social and economic gap between those of his world and the enhanced elite is enormous. They have nothing in common. Yet Ben is fascinated whenever he watches athletes who are genetically enhanced compete on the television. Instead of being intimidated, he feels inspired by the national track championship. He sets himself to work, determined to make a difference. He feels alive when he sucks in the damp air, running through the dark, uneven streets of Cleveland's east side. In fact, running is the easiest part of his life, easier than tying laces. But what are his chances of winning against enhanced runners?

The Slummer is a gripping tale of courage, resilience, and grit; the story of one man's desire to change the rules of the game and the status quo. The setting is a future world where those who are genetically enhanced live in affluence while millions suffer in poverty, laboring in the Industrial Valley. The story starts with vivid descriptions of the world of the protagonist, his emotions, and his worldview. The story is set in the future and in a world like ours. Geoffrey Simpson's protagonist is a character of grit, someone who inspires readers to believe in their dreams and to stop at nothing. I found myself rooting for him from the very moment he was introduced into the story. The author describes his sporting activities with such clarity that the reader can see him in their mind's eye. The elements of the setting, from the uninviting locales inhabited by the slummers to the social atmosphere, are brilliantly written. The prose is stellar, filled with terrific descriptions and strong imagery, and the plot so skillfully crafted that it transforms the tale into a page-turner.
Walks with the Wind
Steve Physioc
2021 Honorable Mention
382 Pages
Check current price
Fiction - Sports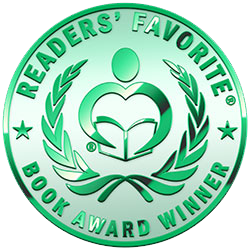 Reviewed by Romuald Dzemo for Readers' Favorite

Walks with the Wind by Steve Physioc is a beautifully written and character-driven story that follows the life of two strong characters: Sam Cloud-Carson and Drake Dixon. Sam Cloud-Carson is a prodigy who led Ignacio to the state playoffs in both basketball and baseball. He is a natural tracker, incredibly sensitive to the mysteries of the wilderness that seem to be readily accessible to him. He is the pride of his family and his town. But Drake Dixon of DiamondBar Security has a special interest in young Sam. Drake is someone with no sense of altruism. He works for power and profit and that is what defines his relationships. Sam is an asset that he will stop at nothing to win over as a tracker, especially with the promise of wealth in the Afghan mountains. But what are the stakes for Sam?

This is a mesmerizing tale that is fast-paced and filled with covert activities. The story takes readers across the globe as they follow the characters through the treacherous landscapes and a setting characterized by conflict. The setting has historical hints, with the political games and war in Afghanistan evoked beautifully. Sam is a character that I rooted for and it is interesting how a bad day played him into the hands of the one man who'd always wanted him. His natural instincts make him the best tracker. Steve Physioc is a great storyteller who writes believable characters, with a conflict against a historical backdrop that has been widely written about yet he creates unique scenes and a plot that is original. Walks with the Wind is tightly plotted, gorgeously written, with political themes and a strong appeal to fans of espionage.
Everyone Dies Famous
Len Joy
2021 Bronze Medal
266 Pages
Check current price
Fiction - Sports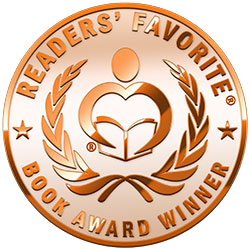 Reviewed by Anne-Marie Reynolds for Readers' Favorite

Everyone Dies Famous by Len Joy is a work of literary fiction. It is July 2003, Maple Springs in Missouri. All around them, storms and tornadoes batter America and now one is aimed straight at their little town. Dancer Stonemason is a stubborn old fool. He lost his son, Clayton, in a car accident and his house has been sold. Forced to move in with his other son, Jim, he needs to clear the jukeboxes he and Clayton restored. Getting together with Wayne, a soldier separated from his wife, he delivers the jukeboxes to Ted Landis. A month-long drought is about to break in spectacular fashion and, as the storm approaches, Dancer decides that old scores need to be settled and Wayne discovers his wife's affair – the only thing on his mind is revenge. As the storm barrels through the town, destroying everything in its wake, only one of them will survive.

Everyone Dies Famous by Len Joy was a riveting tale. Written in a kind of diary format, like a real-life story, it starts off after the storm and then goes back in time. A story written from the heart, it follows the lives of some very ordinary people, the way they live, their life choices, the way they die and, in places, it really does tug at the heartstrings. There are several stories here, different people whose lives are bound together in one way or another, and they all converge at one terrifying point in life. The characters were really well written, very different people, unlikely friends and allies, and although their lives are nothing short of normal, it doesn't take long until you become invested in those lives, taking sides and hoping for the best in the worst circumstances. There's plenty of action but it isn't written like a thriller, more a peek at daily life, and it is enthralling reading. I really like Len Joy's work and I would recommend this book to anyone who wants to escape from their own world for a bit.
Finding George Washington
A Time Travel Tale
Bill Zarchy
2021 Silver Medal
398 Pages
Check current price
Fiction - Sports
Reviewed by Anne-Marie Reynolds for Readers' Favorite

Finding George Washington by Bill Zarchy is a time travel tale. It's 1778 and the weather is freezing. New snow falls constantly, making life difficult for the soldiers at the Valley Forge encampment. General George Washington leaves the encampment and suffers a fall, knocking himself out. When he awakes, he is not where he should be. George Washington has vanished – and reappeared in 2014, at a San Francisco dog park. Making friends with a couple of Berkeley Students, Washington learns all about the 21st century, a time he would never have seen. But his disappearance from Valley Forge brings its own consequences. As the world begins to change, and the Giants are in a fight to make something of a bad baseball season, George and his two new friends need to find a way to get George back to where he should be before things change too much. Can George Washington get back to 1778 or is he forever stuck in the 21st century?

Finding George Washington: A Time Travel Tale by Bill Zarchy is a wonderful story. It's funny, it's gripping reading and it's highly entertaining, a real story of the past meeting the present with comical and sometimes disastrous consequences. Baseball, time travel, this story has all the elements of an epic tale and you will struggle to put it down. It's action all the way, in the past and the present, in a unique tale that is as far away from the normal time travel tales as it could be. With fantastically developed characters, you come to know a George Washington that you've only ever read about in history books personally. If you love time travel stories, if you love US history and baseball, then this is the perfect book for you.
Being Brothers
Mike DeLucia
2021 Gold Medal
216 Pages
Check current price
Fiction - Sports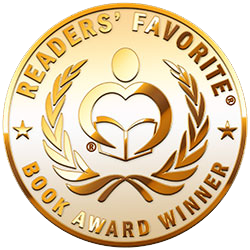 Reviewed by Pikasho Deka for Readers' Favorite

Being Brothers is a nostalgia-driven, coming-of-age sports drama written by Mike DeLucia. The story is narrated by the character of Mark Marino, a New York-based author whose screenplay "Being Brothers" -- about a man named Jack Amato reminiscing his childhood in the Bronx in the early 1970s -- forms the bulk of the narrative. Eleven-year-old Jackie Amato always felt overshadowed by his older brother Sal, a baseball prodigy. But when coach Charlie George offers him a chance to play for the Panthers in the majors, he must grab the opportunity with both hands. As baseball season commences, Jackie must find a way to make his spot permanent in the team and take them to glory. In the meantime, he navigates school, friends, brotherly rivalry, and his childhood crush, Carmen Capriano.

A coming-of-age sports drama at its core, Being Brothers is filled with a sense of nostalgia. Author Mike DeLucia combines baseball and brotherly rivalry to craft an engaging tale that transports you to a time devoid of iPhones, the internet, or video games, which at times feels like an ode to the 1970s. The narrative is well-paced and written like a screenplay rather than a conventional novel. It gives a unique and almost cinematic perspective to the reader, seamlessly conveying the experiences of Jackie's childhood that shaped him into the man he later becomes in life. The characters felt relatable, and Jackie's scenes with his friends provide plenty of entertaining moments. If you love coming-of-age sports stories, I urge you to check out Being Brothers.
Dead Ball
A Novel of Murder and Passion
GP Hutchinson
2020 Finalist
447 Pages
Check current price
Fiction - Sports
Reviewed by Trudi LoPreto for Readers' Favorite

It is 1912 and baseball, a young sport, is floundering to find its way. Dead Ball by GP Hutchinson is the story of Hal Gerecke and Rube Wannamaker and the role they played. Hal is a pitcher and Rube is the batter as the season is coming to an end and two last place teams are playing. Hal's pitch hits Rube and it leaves him bleeding and unconscious at the plate. There is a very mixed reaction – some believing that Hal intentionally hit Rube, others accepting it for the accidental throw it was. Hal spends many hours in the hospital, watching Rube lying unresponsive in the bed and offering to help any way he can. Rube's wife understands it was an accident and forgives him but there are others who vow to get even and make Hal pay. Hal and his new wife are suddenly in danger and must keep a step ahead to stay alive. You must read the rest for yourself because I do not want to offer spoiler alerts to the chase and conclusion.

Dead Ball: A Novel of Murder and Passion by GP Hutchinson has it all – baseball, romance, murder, suspense, and history. I really enjoyed Dead Ball very much. The characters and plot kept me involved and rooting for Hal until the very last page. I believe that if this novel were to be made into a movie, it would skyrocket to the top of the sports category. GP Hutchinson took the history of early baseball and created a winning fictional story. I highly recommend that you put Dead Ball on the top of your reading list.
Murder at First Pitch
Ball Park Mysteries
Nicole Asselin
2020 Honorable Mention
188 Pages
Check current price
Fiction - Sports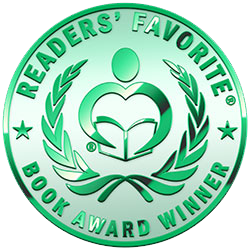 Reviewed by Christian Sia for Readers' Favorite

Murder at First Pitch is the first entry in the Ball Park Mysteries by Nicole Asselin and an enjoyable read for fans of murder mystery and baseball. Thirty-two-year-old Madeline Boucher loses her corporate job and goes to work for her family's baseball business. She is the face of the business as she works as Social Media Director. But when she discovers the body of someone linked to the team, someone she's witnessed arguing with her brother at the business function, she wants to be sure that her brother is not suspected of murder. Her brother gets arrested for the murder of Christopher Dailey, a former felon and baseball scout. Maddie wants the truth and freedom for her brother. But does she know her brother, and what if the crime was actually committed by him?

This novel is well-written for fans of baseball and mystery, a story with a strong female protagonist. Madeline is a sophisticated protagonist and it is interesting to watch her go through the dilemma, caught between the quest for truth and the love for her brother. The story is well-plotted and emotionally rich. The author does a great job of making readers guess what could happen next. The short chapters and the timely paragraph breaks augment the enjoyable reading experience and build up the drama that culminates in a strong denouement. Nicole Asselin has a gift for character and knows how to explore emotions in readers. The descriptions are terrific and create strong imagery. Murder at First Pitch is absorbing and deftly written for sports fans.
Contact Author -