Recommend this book:
JJ's Science Adventure
Magnets
Aurelia Tan, Nicholas Liem – illustrator
2014 Illustration Award
84 Pages
Check current price
Children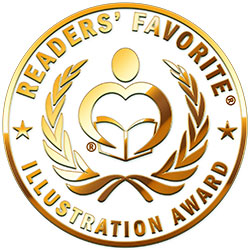 Reviewed By Brenda Ballard for Readers' Favorite

Children are naturally curious but sometimes the attention span doesn't match the subject. Aurelia Tan and Nicholas Liem (illustrator) have mastered it all in their wonderful book, JJ's Science Adventure: Magnets. Through a cartoon adventure, magnets and how they work are explained in the story. It's a fast paced story line that can be read to your children or enjoyed by them alone.

Educational material does not have to be tedious or boring! Magnets are one science project that typically keep the students' attention but add in a cartoon factor and you have yourself a winner. The length of this book is just right. It is not so short that it leaves you wanting more or too long to make you wish it were over (kids..you know what I mean). I would have loved to have had this book when I was homeschooling my daughter. Having used trains as an example of how magnets attract and repel is nothing short of brilliant. Author Aurelia Tan and illustrator Nicholas Liem do a fine job of captivating their audience. I found myself doing research on the two types of trains after I was finished with the book. Is there anything better than educational materials that draw more interest to the subject? This is a book that must be in every children's section of libraries, whether public or school. It is so much fun that it could even be used for cub scout or girl scout type meetings or functions. I give this wonderful book two thumbs, way up in the sky.
Recommend this book:
Clarence and the Traveling Circus
Melissa Northway
2014 Illustration Award
24 Pages
Check current price
Children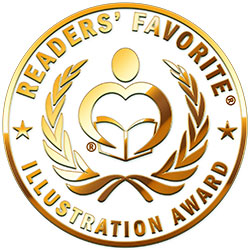 Reviewed By Jack Magnus for Readers' Favorite

Clarence and the Traveling Circus is a children's storybook written by Melissa Northway and illustrated by Carolyn Le. Clarence is so clumsy that the kids in town call him Clumsy Clarence. He's useless at sports, but his clumsiness disappears when he's juggling. Clarence can juggle anything and even used to juggle his dog and cat until the cat hid up in a tree. When Clarence's dad tells him that the circus is coming to town and that they're having juggler try-outs, Clarence gets excited and dreams of being chosen. He's scared to appear at the audition, however, as he figures everyone will expect him to be clumsy, so he disguises himself with a caped costume and a mask. When it's his turn, Clarence is fabulous and definitely the best juggler in town.

Melissa Northway's Clarence and the Traveling Circus has such a positive and inspirational message. Clarence overcomes his fears and shines. He's able to rise above the dreaded name, Clumsy Clarence, and be a star. Carolyn Le's artwork beautifully complements the story. Each panel is intricate and painted in glowing colors. I found myself getting lost in the details of each picture. There's a great bonus in the back of the book for aspiring Clarences - a step-by-step guide to juggling! I've never gotten past juggling two balls at the same time and can't wait to try adding more using these instructions. There are also circus facts, exercises and learning challenges back there as well. Clarence and the Travelling Circus put a smile on my face as I read it, and I'm still smiling. It's very highly recommended.
Contact Author -