Little Moss, Big Tree
M. Yap-Stewart
2019 Illustration Award
40 Pages
Check current price
Children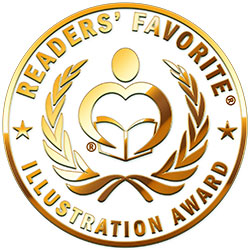 🥇Independent Publishers Book Awards Gold Medal WINNER 🥈SCBWI Spark Honor WINNER 🏆Foreword Reviews INDIES Book of the Year Awards: FINALIST🏆🏆National Indie Excellence Awards: FINALIST in two categories 🏆International Book Awards: FINALISTLittle Moss and Little Tree are the best of friends. They do everything together. One day, Little Tree grows into Big Tree. Can the two remain friends? And what will they do when a winter storm comes their way?Little Moss, Big Tree is a celebration of the friendships that leave lasting impressions, the moments in life that cause us to pause and reflect, and the enduring magic of the natural world.
The Jaguar's Story
Kosa Ely
2019 Illustration Award
48 Pages
Check current price
Children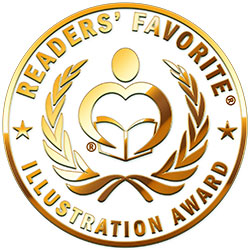 Journey to the Amazon to meet Inti and Chasca, two jaguar cubs who live in the rainforest with their mama. They spend their days making friends with birds and butterflies, swimming in rock pools, and learning to roar. Everything changes the day sky machines and land machines invade their forest. Afraid for their lives, the cubs escape with their mama under the cloak of night. Now everywhere they travel, surprises and dangers await them. Will they ever find a safe home? The first and only illustrated story book about jaguars, their homeland, and why they are endangered. After the story there's more adventure. You'll find eight pages of fun facts about jaguars and rainforest fauna and flora. It's a seek-and-find game too. See how many reptiles, birds, mammals, insects and flowers you can find in the story.
Unwind. Up, Up, and Away!
Christopher Gates
2019 Illustration Award
48 Pages
Check current price
Children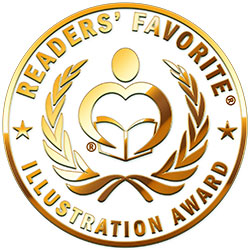 In this captivating story, six-year-old Alyssa finds it hard to cope with her emotions. In her head, they appear like scary monsters, their strength overwhelming her. In these moments, Alyssa sets off on a journey to find the power to conquer those emotions and unwind. Through mindfulness, Alyssa embraces the power she has to control her thoughts and emotions, supporting her social emotional well-being to "Unwind. Up, Up, and Away" into a great day.
A Bit Of String
Keenan Hopson
2018 Illustration Award
17 Pages
Check current price
Children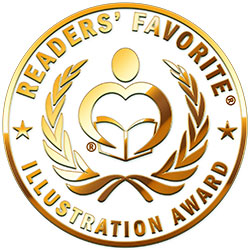 Walking through the woods, Rabbit finds some string and decides to pull...
Arnold and Louis
Gold Rush
Harvey Storm
2018 Illustration Award
40 Pages
Check current price
Children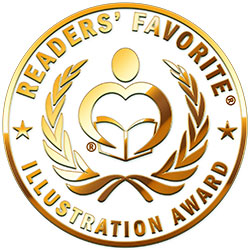 If you loved The Gruffalo, Mother Bruce or The Pout-Pout Fish: this is a must-read picture book for your children.
* * *

In this exciting kids' book, Arnold the moose lives in a small wooden house on the edge of the forest. He is something of a dreamer, and one day his friend, a goose called Louis, comes to his house with a suggestion that they go searching for treasure. Arnold jumps at the chance, of course, and the two prepare to set off into the dangerous forest in their truck.
They enlist the help of some other animals and head off on the adventure of a lifetime. But there are more dangers than even they could have imagined, and they soon realize the value of friendship.
What will happen when they find the treasure they are looking for? Will it change them, or will they still be the same moose and goose they always were?
---
Young children will love this exciting picture book and love the important messages it carries:
·        Teaching us to keep our word
·        Learning to count
·        The importance of teamwork
·        Sharing
The Collapsing Kingdom
Benjamin Ellefson
2018 Illustration Award
176 Pages
Check current price
Children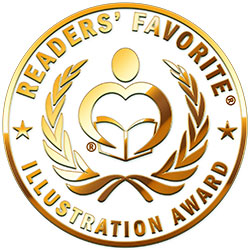 Throughout the Kingdom, the grayness has returned and the ground is collapsing beneath Brandon's feet into a giant, bottomless void. Nutritious fruits and vegetables are no longer growing. And people are missing, including his Grandpa Alvin.
With the help of a giant bald eagle and his best friend, Brandon must elude the tenacious Officer Reed, escape from the dangerous Spider Riders, endure the robot Color Collectors, find the twin princesses Gwendolyn and Sapphire, and rescue his Grandpa Alvin.
In the final chapter in the Land Without Color series, Brandon must hurry to defeat the vile vipers and restore the color to the Kingdom.
Sid the Sasquatch
Wendy Elliott
2017 Illustration Award
36 Pages
Check current price
Children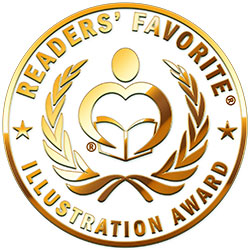 "Sid the Sasquatch" introduces you to a young, brave and fun-loving sasquatch as we follow him through his daily adventures. Sid does his best to follow the rules, but things get tricky when he stumbles into a friendship with a kind, human boy. What will become of Sid and his new friend? Will Sid's sasquatch family accept him? Take a journey into the forest with Sid to find out!
Buddy the Soldier Bear
Marie Joy
2017 Illustration Award
31 Pages
Check current price
Children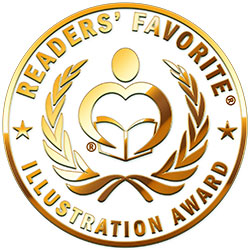 Meet Buddy and go on a magical journey with him, from the toy store to the battlefield and back home again. Buddy the Soldier Bear is a delightful tale of a stuffed bear who dreams of adventures and being part of a family. When he finds himself in a care package for a soldier, he embarks on quite an adventure, indeed. Written by the daughter of a WW II veteran and the mother of a soldier who served in Iraq and Afghanistan, you can feel the love poured into this story. Illustrated by a talented soldier who was deployed with the author's son, the book tells a heartwarming story of how dreams can come true, and so much more. A portion of the proceeds will go to nonprofit organizations who help active duty military and veterans.
The Amazing Snowman Duel
Snowman Paul Book Series, Volume 5
Yossi Lapid
2017 Illustration Award
50 Pages
Check current price
Children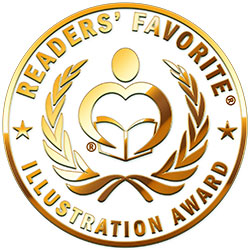 Nothing Short of Amazing!
A new snowman in town is picking a fight!
Will Snowman Paul allow a bully to win?
"Fantastic pictures, enchanting snowman characters, and fluid rhymes..."
Kirkus Reviews
* Mom's Choice Gold Award Winner.
* Readers' Favorite Gold Award Winner.

"Watch out! said Bill. "Nick's here to fight.
He'll face-off with your Paul, tonight!"
"No way," I said. "This can't be fair!"
"Maybe," snapped Bill, "But I don't care."
This humorous picture book in verse will teach your little ones that bullies do not always win and force is not the only way to settle disputes.

Fast-paced and stunningly illustrated with full-page watercolors, this charming tale will delight children and parents alike. It is ideal for beginner readers and it will make bedtime fun for toddlers, preschoolers, and even older kids. It makes a great Christmas gift, and it belongs in any children's books library.

"Snowman Paul is back... nothing short of amazing!" - Patricia Reding for Readers' Favorite
Available in hardcover, paperback, and Kindle.

Scroll up and order your copy now!
The Land Without Color
Benjamin Ellefson
2016 Illustration Award
168 Pages
Check current price
Children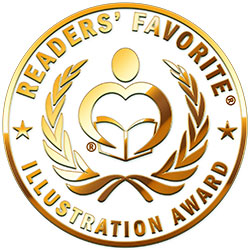 Floating into the air with an enormous gum bubble, Alvin lands in a strange world where everything is gray. The trees, the flowers, the dirt, the sky, the animals, and even the people are all missing their color.
Confronted with the mystery of the missing color, Alvin teams up with some unexpected friends to battle man-eating plants, outsmart the bumbling Crimson Guards, cross the Sugar Desert, overcome the two-headed dragon, and find the color-stealing goblins to restore color to the kingdom.
Contact Author -