Diamond Rain
Quantum Breakthrough Weapon System Mossad Thriller (The Kefira Mossad Series Book 2)
Michael Gallagher
2018 Silver Medal
Kindle Edition
Check current price
Young Adult - Thriller
Reviewed by Grant Leishman for Readers' Favorite

The takeover of the world by the Chinese has begun, but not with destructive weapons, as such, but by simple weight of numbers. All over the world, Chinese men have been mobilized to march into foreign countries by their millions, taking over the financial resources of the countries and transferring that wealth to China. Protected from attack by new nano-technology suits, it appears not even atomic weapons can stop the relentless surge of Chinese domination. In Diamond Rain, Michael Gallagher presents the world with just one hope of resisting this invasion. Deep within the Israeli Mossad is technology vastly superior to the carbon-based nano-suits used by the Chinese – a diamond based nano-suit. When Al-Jazeera cameraman Thomas is surprisingly handed this technology as he films the Chinese invasion from high atop a ridge, he is set on a path of technology and subterfuge that will see him and the Mossad agents try to defeat the evil Chinese warlord intent on world domination.

Diamond Rain is a fast-paced thriller that will have you turning the pages rapidly to discover where it all leads next. Author Gallagher has projected technology slightly into the future, but given today's advancements in quantum physics, it is easy to understand and believe the possibility of the action described. Although some of the concepts were a little advanced for my dim-witted brain to understand, it didn't detract at all from the excitement of the story. Michael Gallagher's characters could be described as a little stereotypical, but nonetheless they were easy enough to identify and empathise with. The romance he wove into the story certainly helped to soften the edges of what is essentially an out and out spy thriller. There were enough twists and turns, although most were fairly predictable, throughout the story. I note that this is book two in a series. I was intrigued enough by the character of Kefira to want to read more of the story. A good, solid, thriller and one to recommend.

Zeeka Chronicles
Revenge of Zeeka Science Fiction
Brenda Mohammed
2018 Bronze Medal
Kindle Edition
Check current price
Young Adult - Thriller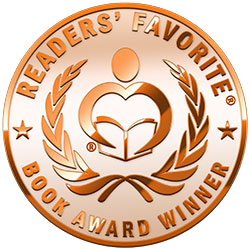 Reviewed by Sarah Stuart for Readers' Favorite

Zeeka Chronicles: Revenge of Zeeka by Brenda Mohammed opens with Zeeka and the Zombies. On the island of Gosh in January 2036, Raynor Sharpe is woken by rattling to find a beach full of small robots. Is he still dreaming? Raynor is a hospital doctor and so is the woman he secretly loves, but Janet is engaged to another man. Gosh's carnival is turned from an exotic native spectacle to tragedy by a troop of entertainers: zombies who shoot into the audience, killing and injuring hundreds. How can these monsters disintegrate into a heap of dust? Why is one false head found? Who is Zeeka, and does he control the zombies? Why does Janet cancel her wedding? Can the Chief of Police be trusted, or is he as corrupt as others in the force? Read on: Zeeka's Child; Zeeka Returns, Zeeka's Ghost and Resurrection hold the un-guessable answers.

Zeeka Chronicles comprises five books from the Revenge of Zeeka series in which 2036 is shown as a technically advanced world by gadgets like watches that act much like today's smartphones, plus visual contact, robots, and much more. The story is built on the premise that a doctor discovers a cure for a disease, but is prevented from using it. However, the plot becomes more entangled the farther you read, with police corruption, suicide, kidnapping, and a very active ghost. Brenda Mohammed's writing style is evocative of the future and she handles the science in her fiction brilliantly: reading is believing! I loved Zeeka Chronicles; it has worldwide appeal for anyone looking for an entertaining story that is different.

Harmless
Katherine Dell
2018 Honorable Mention
Kindle Edition
Check current price
Young Adult - Thriller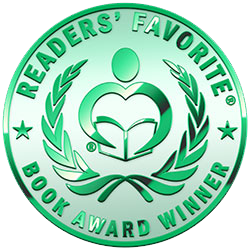 Reviewed by Ankita Shukla for Readers' Favorite

When you are reading a book and it reminds you of your favorite movie or TV series, or if it takes you to your happy place, you know that you have selected the right one. Harmless by Katherine Dell reminded me of one of my favorite movies (Twilight) and one of my favorite TV series (Bewitched). Rachel Barnes, the leading character, is haunted by the death of her brother, Eric. He died about four years ago in a car accident and she is unable to move on with her life. To cope with the trauma, her mother relocates to a new place, Hazelton, with Rachel. She had trouble befriending people, but here she finally made four new friends (not best friends, but these are the people with whom she hangs out): Mason, Ryan, Chloe, and Julie. One day, when they were all at Rachel's house, they found a box, which her grandmother called a Spirit Box. This box contained carvings of a bear, a deer, a crow, and a wendigo. Although she warned everybody about the possible consequences of wishing over these carvings (aka spirit animals), nobody listened to her, and they all wished anyway. However, as expected, things started going south from that moment on.

Harmless by Katherine Dell is a magnificently written book. The subtle merging of several genres, while keeping the central genre as paranormal, is a tactic expertly applied by the author to hold the attention of readers. The words in which Rachel expressed her attraction towards Mason are so beautifully chosen that they reminded me of Bella Swan's fascination with Edward in Twilight. The magnetic pull that she felt towards Mason was conveyed very delicately yet powerfully. I applaud the author for using just the right amount of words to make their attraction for each other elegant and not cheesy. Other than romance, another emotion that the author incorporated into the plot is the grief of losing a sibling. I could just feel Rachel's pain due to the loss of her brother, Eric. She was grieving the loss and was unable to move on. To deal with the pain, she delayed unpacking her boxes, as if it would help her turn back the clock. Her agony was expressed with an appreciable sensitivity.

Since the central genre is paranormal, it had to be a major aspect of the plot and it really was. There are enough strange occurrences to keep readers both engaged and intrigued. I could not put down the book before knowing what turn their lives would take once the spirit animals came into action. It was interesting to wonder whether they would survive the consequences or would succumb to the tragedy that followed from the moment they decided to overlook the warning. The conversations are extremely engaging and realistic. The lives of the four friends are written as realistically as possible. They talk, behave, and act like the majority of teenagers. The author has done an incredible job in writing a fictional story based on the paranormal genre and yet it seems as life-like as non-fiction.
Blood of Toma
Lauren Lee Merewether
2018 Finalist
Kindle Edition
Check current price
Young Adult - Thriller
Reviewed by Sefina Hawke for Readers' Favorite

Blood of Toma by Lauren Lee Merewether is a historical event/era fiction book that would appeal most to a mixed audience of young adults and adults who enjoy stories about ancient Mexico during the time of the Aztecs and who do not mind violence. High Priestess Tomantzin is the daughter of the Tlatoani and the New Fire sacrifice, meaning that in the coming months she would die for her people. Yet, High Priestess Tomantzin's life took a drastic turn when she witnessed her father being murdered before her eyes and chose to flee from what could be her own death into the jungle. Her decision to flee forever changes her life as she is forced to choose between vengeance, her own life, and her people.

Blood of Toma by Lauren Lee Merewether is a well-written book that stayed true to the time period while still weaving an intricate story filled with suspense, mystery, sacrifice, and adventure. High Priestess Tomantzin quickly became my favorite character due to the amount of compassion she felt towards her people to the extent that she was willing to sacrifice her own life and happiness for them. When Tomantzin was forced to flee from her home, I rejoiced at the idea that she might not have to sacrifice her life, and I felt for her when she started to feel love even though her position and his very identity made their love forbidden. Overall, I really enjoyed this book and when I finished it I was left hoping that the author would write more historical fiction from this time period!
Detention Land
Lip Service
Susan Orion
2017 Bronze Medal
Kindle Edition
Check current price
Young Adult - Thriller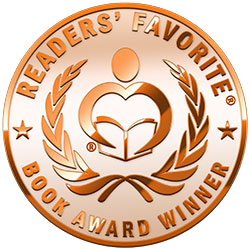 Reviewed by Romuald Dzemo for Readers' Favorite

Detention Land: Lip Service by Susan Orion is a great read with compelling characters and an interesting plot, a story with great psychological depth. A teenage boy finds himself trapped in a small room, not knowing why. He is devoid of any contact with the outside world and the only thing he hears is the woman behind the voice coming off the walls, "light, and crisp, like a spring breeze. Her words were perfectly pitched, almost like music. If he could see her, he was sure she would have full lips dressed in shiny red lipstick, complemented with perfectly straight teeth that gleamed white. (…) What he would give to see her face." Can he solve the puzzle, find out why he is here and make his way out? But who is the woman behind the voice and what part does she play in this drama?

Susan Orion writes well, even if some expressions come across as awkward. I enjoyed the descriptive strength of the prose which is evident from the very first lines of the story, creating a powerful image in the reader's mind of what is taking place in the austere setting. The storyline is gripping and the reader's curiosity is piqued from the very beginning of the story as they begin to want to know what is happening to the characters. The main character is a genius, a teenager who has to solve a complex puzzle to realize his freedom. Detention Land: Lip Service explores important themes like freedom, friendship, stress and mental sanity, and a lot more. The author has the unique gift of drawing the reader into the consciousness of the protagonist in a way that is irresistible. This was an entertaining read.

Quiver
Angels and Demons Volume 2
Beth Green
2017 Honorable Mention
280 Pages
Check current price
Young Adult - Thriller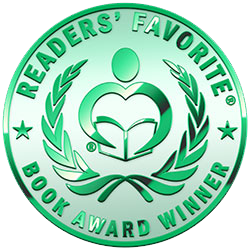 Reviewed by Rabia Tanveer for Readers' Favorite

Quiver: Angels and Demons Volume 2 by Beth Green is an action packed novel that has it all. It has action, it has adventure, it has love, and it has an epic tale that you will want to read till the end and wish for another page. I am simply blown away by the book and the sheer artistry of Beth Green. She did a tremendous job of creating characters that you can relate to and actually feel a connection with.

The novel follows Jonathan, a man with a supernatural gift that is beyond the comprehension of any mortal man. His powers are a gift, but sometimes they are a huge burden as well. His power attracts the attention of the Angels, but his power attracts Demons too. Now his powers are becoming a danger for the woman he loves and he cannot have that. So he leaves without telling her where he is going, and he becomes more familiar with his powers. Only now, he is a much bigger and easier target for the Demons. What will happen now that Jonathan is out there in the open? Can the Angels keep him hidden from the Demons? Or will he become an easy target before he can get complete control of his powers.

The Quiver: Angels and Demons Volume 2 by Beth Green is simply fantastic. Even though it is Christian fiction, anyone can enjoy it. As long as you are a fan of paranormal, action and adventure, you will love this novel. You will also love Jonathan for his determination and his desire to make things right in his life and the lives of the people around him. Beth Green did an amazing job with this novel and in creating Jonathan; he is a well rounded character that you respect a lot. This talented author has the gift of storytelling!

Mars Away
Jeff Christopher Leonard
2017 Finalist
Kindle Edition
Check current price
Young Adult - Thriller
Reviewed by Jose Cornelio for Readers' Favorite

Mars Away by Jeff Christopher Leonard is a science fiction story that has a strong appeal to young adult readers. Set in 2050, the story follows Devin Xyear, the youngest NASCAR Sprint Cup Series champion of all time. He loves Earth and has no intention of leaving it, but Earth is dying, and plans to start the migration to Mars are underway. Losing his family tragically is a blow that Devin is having a hard time dealing with, and when he runs afoul the law, he is tasked to travel to Mars on a special mission. He is the one person with the driving skills and the speed required to navigate Olympus Mons and set off a bomb that will trigger a geologic reaction needed to make Mars habitable for humans. Can Devin complete this mission and become humanity's hero or will he get stuck on Mars?

This is an exhilarating ride with a young protagonist that I fell in love with from the very beginning. Mars Away is fast-paced, and I loved the idea behind this novel. It is original and the plot has realistic points, from a dying Earth — a reality that is unfolding before the eyes of contemporary humans — to the inhospitable Mars. The story is written in such a way that I found myself rooting for the protagonist. Jeff Christopher Leonard is a great storyteller and he writes in beautiful prose, bringing alive a world that readers want to navigate. The pacing is fast, the conflict a global one, and the setting skillfully written. While this is an entertaining novel, it is filled with reality and provokes conversation on the survival of the human race.
Confessions of a Neighbor
A Mystery in Switzerland
Heather Nadine Lenz
2017 Finalist
320 Pages
Check current price
Young Adult - Thriller
Reviewed by Melinda Hills for Readers' Favorite

How many young women can cope with tremendous loss and disappointment on their own with no family or friends? Ella has spent her life on the run, supposedly from the Russian Mafia, and is now living in an attic apartment after the recent deaths of first her mother and then her grandmother in Confessions of a Neighbor: A Mystery in Switzerland by Heather Nadine Lenz. Trying hard to become part of a ballet troupe, Ella suffers rejection after rejection until an unexpected opportunity comes her way. In the meantime, having no social life of her own, Ella has developed an unhealthy attachment to a neighbor she observes regularly from her window. Seeing him abused by his wife, Ella becomes protective of Owen and falls for his lines about caring for her. Ella's co-workers warn her to avoid him, but circumstances take a shocking turn, forcing her to feel even more insecure. Only dancing eases her emotional pain, but given the events that have been set in motion, will that even be an option anymore?

Amazing scenery, vivid descriptions and intense emotions are just part of the appeal of Confessions of a Neighbor: A Mystery in Switzerland by Heather Nadine Lenz. In this hard to put down story, you develop a real attachment to Ella and suffer along with her as she deals with issues from her past, her insecurities about the future, and the everyday struggles of trying to live while following her dreams. Wonderful descriptions of setting and ballet add a lot to the realism of the story. Well done! Psychological manipulation plays a large part in the story and Lenz sets the scene slowly and deliberately, then shocks you when the trap is sprung. This is a book that is well worth reading on many levels.
Contact Author -