Recommend this book:
Starlet's Man: A Young Hollywood Love Story
The Starlet Series, #0.5
Carla J. Hanna,Carla Hanna
2015 Silver Medal
267 Pages
Check current price
Young Adult - Social Issues
Reviewed by Faridah Nassozi for Readers' Favorite

Manny Biro is surrounded by Hollywood glitz and glamour, but he does not want anything to do with the Hollywood way of life. He chooses the simplicity of a normal life over the pressure and expectations of Hollywood life, but this is not easy for him to achieve since his whole life is filled with people that live the very lifestyle he is trying to shun. His family and all his friends are in one way or another a part of the glitz and glamour, not to mention that his best friend Liana Marie is the hottest teenage Hollywood star. While Manny struggles to find a way of reconciling his ideas and beliefs about life with the reality of it all, he needs to resolve another issue that is more pressing and even more challenging. Can he really carry on being just best friends with Marie or should he act on the mutual feelings of love that they both obviously have for each other, despite the challenges presented by the fact that she lives the very life he eschews.

In Starlet's Man, Carla J. Hanna once again gives us an all-access pass that takes us behind the scenes in teenage Hollywood. Every new book in the Starlet Series portrays amazing character growth as you follow this young Hollywood crowd struggling to find their footing amidst the glitz and glamour that rule their world. Starlet's Man highlights the life of teenage Hollywood and the pressure and challenges that come with it. Forget all you have heard about the life of these stars. Starlet Series will give you a new and unprejudiced view. As if the pressure of being a teenager is not consuming enough, add the pressure of being one in Hollywood. Hollywood is a mash-up of diverse cultures, big dreams, impractical expectations and endless temptations and Carla J. Hanna brings all this out brilliantly. Starlet's Man is my fourth read in the Starlet Series and every time I have been dazzled by Carla J. Hanna's flawless writing style and character development.
Recommend this book:
Joshua's Island
Patrick Hodges
2015 Gold Medal
248 Pages
Check current price
Young Adult - Social Issues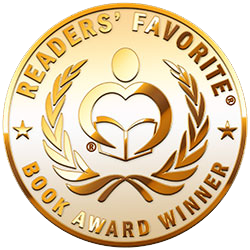 Reviewed by Kim Anisi for Readers' Favorite

Joshua's Island by Patrick Hodges is the story of Joshua and Eve, two 13-year-old kids who face something many kids have to deal with in real life, too: bullying. And not just verbal bullying, but bullying that includes physical violence. Joshua is a small boy, and even most of the girls in his class are taller than him. And for some reason, the most popular girl - Rhonda - has decided that Joshua should be the victim of her bully squad (consisting of boys). Joshua is an outcast, has no friends any longer, and then he has to work in a team with a girl who can't stand him. However, things change when Eve begins to understand that all the stories circulating about Joshua might very well not be true, and that her new best friend Rhonda might not be a good person to be friends with after all. However, Rhonda does not take it lightly when people doubt her.

While the issue of bullying in Joshua's Island is of course a very unpleasant topic, I did enjoy reading this story very much. The friendship that developed between Joshua and Eve is heart-warming, and the closer you get to the end of the book, the more your hope in humanity is restored. I wish that there were truly more kids like the ones in the book - and fewer idiots running schools. The plot moves along nicely at a pace that is neither rushed nor drawn out. You start feeling connected to the characters quite easily and early on in the book. It is a pleasing read for people of all ages.
Contact Author -