Clean
Mia Kerick
2016 Silver Medal
308 Pages
Check current price
Young Adult - Social Issues
Reviewed by Jack Magnus for Readers' Favorite

Clean is a young adult coming of age novel written by Mia Kerick. Lanny Keating is entering his senior year in high school as a popular football player with strong prospects for a scholarship to a good school, but underneath the strong good looks and easy charm is a troubled young man whose family became lost because of an accident. His little sister, Joelle, ran out into traffic outside a fairgrounds, and she suffered traumatic brain injuries as a result of her accident. Her father, mother and Lanny all blame themselves and each other, and their existence is fraught with tension, recrimination and barely disguised antipathy. Lanny is drawn to Trevor Ladd, another senior, someone his parents would probably refer to as one of the bad boys at school, and the time they spend together seems to consist of an emotional push and pull, as Trevor finds it hard to show emotions or trust or feel that he's worth anything at all. Trevor lives with an abusive and controlling guardian, a man his mother left him with years before. Carl is Trevor's shameful secret; Carl's house the place Trevor dreads returning to each night. Trevor and Lanny drink to ease the tension and to experience a calmness and camaraderie with each other; each finding coping with the secrets of their family life easier that way. Sometimes, they'll smoke a joint or indulge in a schoolmate's pharmacopia of pills, and, inevitably, Lanny's sports and academic performance decline, leaving the mere fact of his graduating with his class in doubt.

Mia Kerick's young adult coming of age romance, Clean, is stunningly beautiful and perfectly paced as the two young men begin their processes of healing and self-discovery. I love this book. I love just about everything about it. Trevor and Lanny are marvelous characters, and their interactions ring genuine and true even throughout the worst of their problems. Kerick adroitly merges social issues such as sexual and physical abuse, family dysfunction and addiction in a compelling and lovely story that never becomes preachy, sentimental or exploitative, and her writing style is measured and perfectly suited to her story. There are passages in Clean that are lyrical and beg to be read aloud, especially some of Trevor and Lanny's later conversations. I didn't want the story to end and felt a bit bereft when it finally did. Clean is most highly recommended.
Raman and Sunny
Middle School Blues
Fiza Pathan
2016 Gold Medal
Kindle Edition
Check current price
Young Adult - Social Issues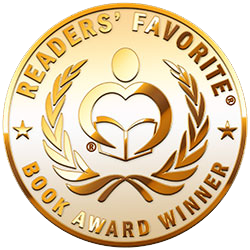 Reviewed by Janelle Fila for Readers' Favorite

Raman and Sunny: Middle School Blues by Fiza Pathan is a middle grade story set in Mumbai about two twins, Raman and Sunny. When they begin middle school, the twins start fighting among themselves. They want their own individuality and no longer want to be seen as part of a pair. But when the pair drifts apart, the bullying begins. Before, their strength was in their tight bond, but now their separation leads to resentment, irritability, and destructive behavior, especially for the mild mannered Raman. Things looks like they are going to spiral desperately out of control until a new teacher comes on the scene who believes in new, creative ways of teaching that can actually engage a child's mind. With the philosophy "Question, Research, Debate," teacher Sunil Sir unites the children once again and teaches them valuable lessons about family, life, and love.

This is a very deep book that deals with a multitude of woes for the tween age group: starting middle school, a child's individuality, parenting choices, the ways teachers and educators choose to respond to students, jealousy, resentment, fear of change, bullying, defiance and disrespect. It offers real life situations showing these examples and talks about the good and bad things that can happen in each situation. It shows young readers how one might traverse these situations and the outcomes that can result when right and wrong paths are chosen. Overall, it is a very educational book that parents will feel good about their children reading.
Between Families
Volume 1
Karin Mitchell
2015 Finalist
242 Pages
Check current price
Young Adult - Social Issues
Reviewed by Samantha Coville for Readers' Favorite

Imagine being a young girl whose mother is your entire world. Now imagine if that mother was an alcoholic. You let the ridicule and shame slide off your back because you love her even though she is imperfect. Finally, imagine that it doesn't matter how much good you see in her, you're being sent to an institution. The world around you is lonely, cruel, abusive, and unforgiving. It's the story that Karin Mitchell presents to us in heart wrenching detail in Between Families. And if this book teaches us anything, it's that even the imperfect can be beautiful.

Author Karin Mitchell is obviously in love with her characters because they are genuine and heartfelt and it wrenches your soul to see them hurting. These are people you wind up caring about within the short time you have with them in these pages. They are flawed but in completely realistic ways so that you can sometimes see a bit of yourself in them. I must applaud Karin Mitchell for presenting us with a myriad of topics that many would consider taboo. The world is a dark place and someone has to speak out eventually. I'm glad it was this author because she created a wonderful story that I think many age groups would benefit from reading.
Angelhood
A.J. Cattapan
2015 Honorable Mention
232 Pages
Check current price
Young Adult - Social Issues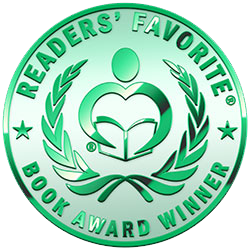 Reviewed by Hilary Hawkes for Readers' Favorite

Angelhood by AJ Cattapan is a well-written and thought-provoking story about what happens when 17-year-old Nanette feels driven to end her own life. Feeling responsible for the death of her best friend, Ally, she hopes to find peace in the after life. But when she arrives there, she finds that rather than it being the end of her journey, it is the beginning of another. Helped by other Guardians/angels she is placed in charge of a girl called Vera. As an invisible Guardian, she must nudge Vera into finding solutions to her despair, begin to believe in her own talents, and not make the same mistake that she (Nanette) made. But there is a battle going on between light and dark. The dark shadows (caused by Vera's and others' negative thoughts and beliefs) can engulf them at any time. Will Nanette succeed at her challenge and so grow in grace and angel wings so that she can enter the next stage of the after life?

This is a carefully plotted, intriguing, and imaginative story with strong, believable characters. The suspense builds, leaving the reader wanting to know that goodness will triumph over darkness. I like the way AJ Cattapan takes human emotions of despair and loneliness and weaves them into her story's beautiful message that says we are never truly alone and that taking small steps will turn life around. Angelhood is more than just a truly entertaining story. It also offers encouragement and hope to anyone who feels that life has temporarily lost its color, and how color and happiness can always be rediscovered.
Breaking Free
SM Koz
2015 Bronze Medal
391 Pages
Check current price
Young Adult - Social Issues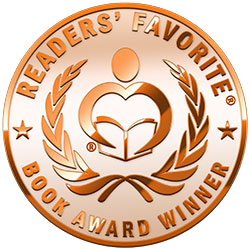 Reviewed by Cheryl Schopen for Readers' Favorite

We all deal with pain and loss in our own way. Kelsie cuts. In Breaking Free by S.M. Koz, Kelsie is consumed with guilt and grief over losing her best friend in a car accident for which she feels responsible. She soon relies on her razor blades for comfort, which is how she ends up in the Wilderness Therapy program. Among the other troubled teens there for rehabilitation is JC, a boy who is suffering with his own guilt and grief. At first, Kelsie and JC are just friends, but they then feel a deeper connection when they realize that they are helping each other through the pain they feel. Different circumstances, including their pasts, threaten to keep them apart. Will they both finally experience some happiness or is it too late for that?

With a plot so incredibly heartbreaking yet heartwarming at the same time, this book had me hooked from the beginning. Kelsie and JC have both been through so much in their lives that it's difficult for them to envision any type of happiness in their futures…until they meet each other. Their connection made this story for me. I felt so attached to their story, to their struggles, which made it very difficult to put the book down. What I also loved about this book is how real it was. S.M. Koz didn't sugarcoat anything. As a reader, I felt like these were real people with real pain. Anyone who has ever cut or who has ever known someone who has cut will find Kelsie's thoughts and behavior completely authentic. I think Kelsie's story is inspirational and can help anyone who is struggling with cutting. It is a very real struggle that isn't talked about often, so I have so much respect and admiration for this author for addressing it. Incredible writing, real characters, and an unpredictable plot make Breaking Free a must-read. I will be keeping my eye on S.M. Koz. I hope to see many more books by her.
Starlet's Man: A Young Hollywood Love Story
The Starlet Series, #0.5
Carla J. Hanna,Carla Hanna
2015 Silver Medal
267 Pages
Check current price
Young Adult - Social Issues
Reviewed by Faridah Nassozi for Readers' Favorite

Manny Biro is surrounded by Hollywood glitz and glamour, but he does not want anything to do with the Hollywood way of life. He chooses the simplicity of a normal life over the pressure and expectations of Hollywood life, but this is not easy for him to achieve since his whole life is filled with people that live the very lifestyle he is trying to shun. His family and all his friends are in one way or another a part of the glitz and glamour, not to mention that his best friend Liana Marie is the hottest teenage Hollywood star. While Manny struggles to find a way of reconciling his ideas and beliefs about life with the reality of it all, he needs to resolve another issue that is more pressing and even more challenging. Can he really carry on being just best friends with Marie or should he act on the mutual feelings of love that they both obviously have for each other, despite the challenges presented by the fact that she lives the very life he eschews.

In Starlet's Man, Carla J. Hanna once again gives us an all-access pass that takes us behind the scenes in teenage Hollywood. Every new book in the Starlet Series portrays amazing character growth as you follow this young Hollywood crowd struggling to find their footing amidst the glitz and glamour that rule their world. Starlet's Man highlights the life of teenage Hollywood and the pressure and challenges that come with it. Forget all you have heard about the life of these stars. Starlet Series will give you a new and unprejudiced view. As if the pressure of being a teenager is not consuming enough, add the pressure of being one in Hollywood. Hollywood is a mash-up of diverse cultures, big dreams, impractical expectations and endless temptations and Carla J. Hanna brings all this out brilliantly. Starlet's Man is my fourth read in the Starlet Series and every time I have been dazzled by Carla J. Hanna's flawless writing style and character development.
Joshua's Island
Patrick Hodges
2015 Gold Medal
248 Pages
Check current price
Young Adult - Social Issues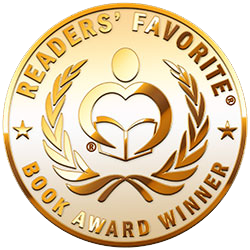 Reviewed by Kim Anisi for Readers' Favorite

Joshua's Island by Patrick Hodges is the story of Joshua and Eve, two 13-year-old kids who face something many kids have to deal with in real life, too: bullying. And not just verbal bullying, but bullying that includes physical violence. Joshua is a small boy, and even most of the girls in his class are taller than him. And for some reason, the most popular girl - Rhonda - has decided that Joshua should be the victim of her bully squad (consisting of boys). Joshua is an outcast, has no friends any longer, and then he has to work in a team with a girl who can't stand him. However, things change when Eve begins to understand that all the stories circulating about Joshua might very well not be true, and that her new best friend Rhonda might not be a good person to be friends with after all. However, Rhonda does not take it lightly when people doubt her.

While the issue of bullying in Joshua's Island is of course a very unpleasant topic, I did enjoy reading this story very much. The friendship that developed between Joshua and Eve is heart-warming, and the closer you get to the end of the book, the more your hope in humanity is restored. I wish that there were truly more kids like the ones in the book - and fewer idiots running schools. The plot moves along nicely at a pace that is neither rushed nor drawn out. You start feeling connected to the characters quite easily and early on in the book. It is a pleasing read for people of all ages.
Contact Author -