Absolute Value
Anna Henrik
2021 Finalist
310 Pages
Check current price
Young Adult - Social Issues
Reviewed by Pikasho Deka for Readers' Favorite

Nate and Gabrielle are two teenagers in love, eager to start their junior year of high school. However, their lives turn upside down when Gabrielle discloses that she is pregnant with Nate's child. Struggling to process the momentous news, Nate and Gabrielle slowly try to bring their lives to a semblance of normalcy. But conflict arises when the two of them inform their respective parents, who come from vastly polarizing backgrounds. Nate comes from a conservative Christian household where the mere mention of the word abortion is taboo, while Gabrielle's divorced parents fall on the other end of the spectrum. Caught in the midst of two opposing paths, Nate and Gabrielle must now carve their own way. Sincere and heartfelt, Absolute Value is a poignant coming-of-age tale written by Anna Henrik.

Author Anna Henrik handles the sensitive issue of teenage pregnancy with a deft touch and explores its ramifications with a thoughtful approach resembling movies such as Juno or Never Maybe Sometimes Always. She captures both sides of the argument in a graceful and intelligent manner that feels authentic and sincere. The characters are portrayed in a realistic manner that makes them all the more compelling to read. Nate, Gabrielle, and their respective parents seem like real people, which gives the narrative an added sense of authenticity. I found the conflict between Nate and his parents particularly absorbing to read. Absolute Value is an enthralling read from start to finish. I would recommend it to readers who enjoy coming-of-age stories with mature themes.
Cruel Summer
Bernard Jan
2021 Honorable Mention
513 Pages
Check current price
Young Adult - Social Issues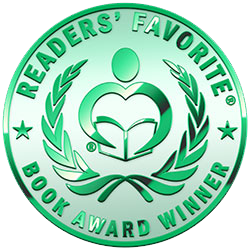 Reviewed by Rolanda Lyles for Readers' Favorite

In Bernard Jan's Cruel Summer, Michael is a seventeen-year-old boy living in New York. Michael loves skateboarding and wants to ride professionally. He and his abusive father, Hank, don't get along, and his mother died a few months ago. Michael's sister, Rebecca, is in Denver visiting their grandparents during summer break. Both Michael and Rebecca miss their mother a lot and deal with her death differently. Michael goes to visit his mother's grave often. Michael begins to have visions where he can see things that happen and he tells his sister. His dad suggests that he sees a psychiatrist who becomes a trusted ally. Michael's therapy sessions are going well and his sister begins to find relief after their mother's death until something tragic happens. Their father is dead, and Michael is the assumed killer. It's summertime, but the weather is cold like winter, and this is turning out to be quite a cruel summer.

Bernard Jan's Cruel Summer is an emotionally gripping story, full of love, friendship, loyalty, family drama, and skateboarding. Bernard did a wonderful job of creating a beautifully written and compelling story that is very descriptive so that the reader feels immersed in the story. I enjoyed the detailed skateboarding stunt instructions at the start of each chapter. His characters were brilliantly written and very compelling. Bernard's writing is full of twists and turns that keep you interested from the very beginning. An excellent read. I look forward to reading more stories by this author.
Betrayal High
Mark M. Bello
2021 Bronze Medal
304 Pages
Check current price
Young Adult - Social Issues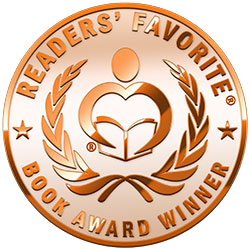 Reviewed by Eeva Lancaster for Readers' Favorite

Mark M. Bello's Betrayal High delves into the topic of bullying and the consequences at its core. Kevin Burns has been bullied all his life, and moving into the affluent neighborhood of Bloomfield did not help. Kevin's family did not fit in, and neither did he. They made fun of him in all possible ways. One day, the young man decides he's had enough. He takes his father's guns, goes to school, and shoots the bullies. He would've killed more if not for a teenager who prevented him from doing so. This is where the legal battle starts. High profile lawyer Zach Blake's son was the teenager who stopped Burns from killing more people and he got shot in the process. For Blake, it's personal. He goes after the arms dealers and questions the 2nd Amendment. Who should be allowed to buy weapons and are the restrictions being followed?

This legal drama was absolutely page-turning. Mark M. Bello showed the points of view of all sides and it was interesting to see the motivations of all parties involved. Powerful people are involved, and it goes as high as the President of the United States. You can imagine the suspense as each faction tries to get out of the situation. How far will they go to protect their own interests? And what about Kevin Burns? Is he fit to stand trial? Did he suffer a mental breakdown or was his murderous rampage planned and intentional? Did he feel remorse? Should he be pitied or condemned? One of the best legal thrillers I've read, Betrayal High kept me entangled in the story. It's relevant, well-written, perfectly paced, and an engaging read from page one. Highly recommended!
Life and Other Complications
Heather Mullaly
2021 Silver Medal
266 Pages
Check current price
Young Adult - Social Issues
Reviewed by Vernita Naylor for Readers' Favorite

We all have our secrets. We believe that if those closest to us knew about our secrets they would either not like us or see us in a different light. Life and Other Complications by Heather Mullaly is a book about humanity, abuse, secrets, denial, exposure, and consequences. Aly has several secrets. One secret was discovered when the small town that she lives in found out that she has HIV, but what they don't know is how she contracted it. Some speculate that it's because she's promiscuous. Another secret is that she has a crush on Luke, who is not only a nice guy but he's hot. Would Luke want to be with someone like her? All of her secrets were safe until one day everything changed with a knock on the door. Once her secrets are out, how will it impact Aly, Luke, and those around her?

I enjoyed Life and Other Complications because Heather Mullaly brings this disease to the forefront by depicting the life of a young girl living with HIV and telling her story. In the past HIV had a stigma attached to it that still exists today, accompanied by whispers, fear, and stares. This is one of the only diseases that results in isolation and in being ostracized either by others or within oneself. Seeing the different phases of life that Aly must live while living with HIV and her interactions with those around her reflects the social issues of the story. Additionally, it will give the reader another perspective of HIV which demonstrates why a book like this is important. I highly recommend that you get a copy of this book today and tell others. Spread the word.
The Band Room
Bob Seay
2021 Gold Medal
284 Pages
Check current price
Young Adult - Social Issues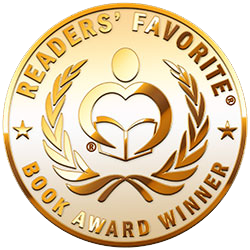 Reviewed by Pikasho Deka for Readers' Favorite

The Band Room is a coming of age story written by Bob Seay. Angel is a typical teenager and high school football player whose life is turned upside down when he gets a court-ordered sentence of 90-hour community service due to an accidental scuffle with a police officer. Lack of football and becoming a social pariah leads him to seek help from the school Band Director Paul Roberts, who assigns him to file music in the library. To his surprise, Angel finds kindred spirits in the Band Room and soon makes some loyal friends, who not only help him with his mandatory community service but also go out of their way to mend the relationship between Angel and his mother.

The Band Room is a poignant and introspective drama about a high school senior that deals with issues of acceptance, parental relationship, addiction, and the courage to stand up for your beliefs. Author Bob Seay delves deep into the pressures of being a teenager, and the narrative flawlessly captures the anxiety and loneliness that they can go through. The Band Room also perfectly showcases the impact a teacher or a parent can have on a teenager and the choices they make. With relatable and likable characters, a well thought out plot, and suitable dialogue, The Band Room feels like more than the sum of its parts. I am glad that I read it. If you are in the mood for a well-written drama with a healthy dose of social commentary, The Band Room is the way to go.
At Daddy's Hands
Courage Knows No Age
Jacob Paul Patchen
2020 Finalist
151 Pages
Check current price
Young Adult - Social Issues
Reviewed by Christian Sia for Readers' Favorite

At Daddy's Hands: Courage Knows No Age by Jacob Paul Patchen is a novel that is poignantly written and one that deftly handles the theme of child abuse in its different forms. While people hail Jim Handler as the hero of their town for solving a homicide, his family is plunged into a cycle of child abuse. The homicide detective puts his family through sexual, physical and psychological abuse. With the abuse growing more and more, the three teenage children know they can't rely on the weak justice system. It's up to Nikki, Tyler, and Ally to end the vicious cycle of abuse. Do they have the courage to continue their plan to the end?

A beautifully written story with powerful lessons. It is what can be termed protest literature. In this novel, Jacob Paul Patchen castigates the evil that millions of children suffer in silence, one that leaves some of them shattered and broken as they grow up. The book is written in prose that is beautiful and I enjoyed the author's ability to lay bare the emotions of the young characters, their pain, and desperate need to be free from the abusive hands of a father. The novel also castigates a legal system that is often lacking when it comes to protecting the most vulnerable. It is intense and written with suspense. I kept on reading, turning the pages, and wanting to know what happens next. The characters evolve through the story and I enjoyed how they developed from the role of victims to those taking responsibility to end an evil. A great read, indeed!
A Journey to Health
a body does not define you
Lauren Minicozzi
2020 Honorable Mention
234 Pages
Check current price
Young Adult - Social Issues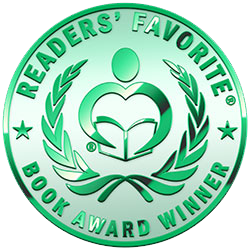 Reviewed by Mamta Madhavan for Readers' Favorite

A Journey to Health by Lauren Minicozzi is an engaging book that addresses the issue of having that perfect body and gives glimpses of the author's journey that will empower youngsters to look beyond their bodies. The author speaks about her struggles with Body Dysmorphic Disorder (BDD), depression, anorexia, and Polycystic Ovarian Syndrome (PCOS), and her current battle with a chronic illness. The book is a good tool for readers to help them change the way they look at themselves and get out of the dark cycle of trying to reshape their bodies.

A Journey to Health reaches out to youngsters who are starving themselves to achieve that perfect body and get stuck in a toxic cycle from which they cannot escape. The author's personal experiences make it easy for readers to connect with her words and follow the processes she used so that they can get out of the dark cycle. The book will motivate everyone to look beyond their body and share their flaws and show their self-love and self-acceptance. Lauren Minicozzi's words will encourage readers to be proud of who they are, show their cellulite, rolls, and see themselves as beautiful. Her personal story will make readers look into themselves and use their power to practice self-love. Lauren Minicozzi makes readers understand that there is nothing wrong with talking about health and mental health.
The Healing Room
A Young Adult Novel
Michaela James
2020 Honorable Mention
417 Pages
Check current price
Young Adult - Social Issues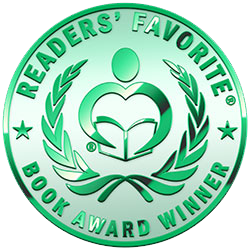 Reviewed by K.C. Finn for Readers' Favorite

The Healing Room is a work of fiction around social and emotional issues written by author Michaela James. Penned for young adult and adult audiences, the work does contain sensitive themes such as the termination of a pregnancy and some milder curse words. The conceptual background of the story surrounds the mysterious No Divide company, which claims to present peace and solace for those who have lost loved ones via The Healing Room. With the prospect of knowing that there is indeed a hereafter, our young protagonists Bronwyn and Mateo grow suspicious of No Divide's motives and seek to investigate what's really going on behind the scenes.

This was a really intriguing concept from the outlook and one which is sure to hook readers in and keep them invested as the mystery elements of the book unfold. Amid the set-up issues of grief and loss, there are also multi-genre elements going on in the plot such as romance, speculative fiction and plenty of interpersonal drama. I liked the switching points of view, which bring us closer to both central characters and allow author Michaela James to deliver some excellent character development in their thought and speech presentation. This makes for a compelling narrative with characters you can easily root for, and also gives a lot of food for thought when the conclusion of the mystery element is brought about. Overall, The Healing Room is a recommended read for fans of YA fiction looking for convincing teen drama and an interesting high concept mystery.
Skids
Jeremy Houghton
2020 Honorable Mention
Kindle Edition
Check current price
Young Adult - Social Issues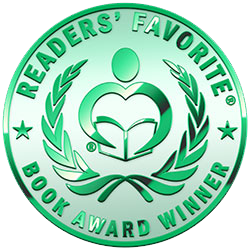 Reviewed by Lex Allen for Readers' Favorite

Skids by Jeremy Houghton introduces a group of young castaways struggling to survive on the streets of Las Vegas, Nevada. A small group of street children (family) is led by James, an eighteen-year-old, eight-year veteran of street life and survival. This family's story is narrated by James as a sad memoir of child abuse, trafficking, prostitution, and survival on the edges of civilization in a modern American city. Occupied with raising money through panhandling and prostitution for food and shelter, there's little time or space for planning a better future. James, with far above average intelligence and maturity for his age, never stops working toward that goal. Acknowledging him as their leader, the family unites to follow his rules for keeping clean, drug-free and safe while the perpetrators of their lost innocence and family normalcy continually attempt to prey on their minds and bodies.

There is so much truth and reality in this story that I found it hard to remember that it is fiction. The stories of James and his family, past and present, are gut-wrenching in their authenticity—this is storytelling under Stephen King's theme that "fiction is a lie; GOOD fiction is the truth within the lie…" This is by no means a fast-paced tale; rather, it is slow in its revelations of minutiae that, in this story, are necessary to capture the insight, the profundity within. The characters are, each in their own way, reminiscent of someone you may know or have seen in the media or read about in true stories. There are scenes that will haunt you for a long time; events that will disgust, terrify, and/or shock you. You'll alternatively cry at the injustice and hurdles placed on these children. You'll cheer their successes, small though they may be, and moan at their setbacks as you follow Houghton's carefully and expertly woven story, mixing past with present events that constantly lead toward a conclusion that is both satisfying and plausible. If you read only one book this year, make it Skids by Jeremy Houghton and then go out and find a way you can help street people, the homeless, of all ages, race, and gender.
Perfect
Linda Heavner Gerald
2020 Bronze Medal
276 Pages
Check current price
Young Adult - Social Issues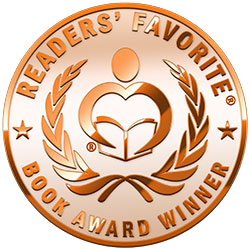 Reviewed by Mamta Madhavan for Readers' Favorite

Miriam Kriegsman was madly in love with the new boy in her class, Benjy Tafeen. She dreamed of being his wife someday and told her friend Abby that she would remain chaste for him. Lila Adell was the attractive one in class and a bit of a phenomenon in school. Benjy felt attracted to her even though he had not spoken to her much. By the time school closed, Benjy and Lila had become inseparable, yet at the same time, he flirted with Miriam, much to Lila's chagrin. Benjy found Miriam intellectually stimulating and thought Lila was beautiful and talented although she could not communicate well. However, then there was Arjana, the African maid his father had brought to work in their house. She still haunted Benjy. Benjy was still looking for that 'perfect love'. Would he be able to find it? Would the dream he had for the three of them work out?

Perfect by Linda Heavner Gerald captures the complexities and complications of a relationship between three people, Miriam Kriegman, a rich and lovely girl; Benjy Tafeen, a young man whom most women found attractive; and Lila Adell. As the story progresses, readers see the emotional side of Benjy as he struggles to find true love with the two women in his life and how living in a dysfunctional family made him the person he is today. The sub-plots about the parents segue into the main plot effortlessly and the portrayal of every character in the story is powerful, strong, and memorable. Their flaws, personalities, and individuality reflect how the children are affected and how that seems to be the root cause of their behavioral problems.

The plot has many dimensions that make it interesting and the author has executed all the layers with expertise. The narration is fluid and expressive and that gives a good pace and movement to the story. The story unfolds the complications, complexities, flaws, struggles, and problems in the lives of Miriam, Benjy, and Lila as they get tangled in the lies, deceit, unusual setup, brokenness, and secrets of their lives. I love the way the story ended; it was unexpected, emotional, and powerful.

Contact Author -