Secret of the Crystal Dragon
Guardians of the Blue Planet Book 1
Paula Blais Gorgas
2013 Honorable Mention
154 Pages
Check current price
Young Adult - Sci-Fi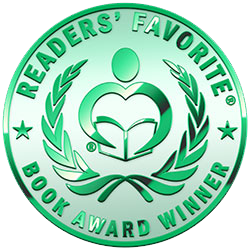 Reviewed By Dianne Bylo for Readers' Favorite

"Secret of the Crystal Dragon" by Paula Blais Gorgas is a delightful fantasy about two worlds whose histories have been closely tied together since the beginning of man's time on Earth. Myra Goodfellow, now twelve, has heard the stories of the Dreamkeeper and a place called Kasan where the Dragon People lived since she was very young. Of course Myra knew these were make-believe, that is until one day when she finds a dragon egg in the woods! With her new friend Aiden, they discover a special connection to the baby dragon and dream-travel to the world of Kasan, home of the Guardian Dragons of Earth. Myra must protect 'Baby' from the Red World Society, an alien group trying to take over both Kasan and Earth, while learning to put her trust in others and still find a way back home. Can she save the dragon and find its mother? Is this the beginning of some hidden destiny for Myra?

Myra's struggles with her parents' divorce, her sense of loss and betrayal, as well as her mannerisms and speech are very realistic for a twelve-year-old girl. In creating a world closely paralleling life on Earth, Paula Blais Gorgas has made "Secret of the Crystal Dragon" an easy to understand read for younger children, while still be entertaining for adults with vivid descriptions and constant action. I was captivated throughout and strongly recommend this book to younger readers with its positive outlook and fast-paced plot! A perfect chapter book!
The Jericho River
A Magical Novel About the History of Western Civilization
David Carthage
2013 Bronze Medal
337 Pages
Check current price
Young Adult - Sci-Fi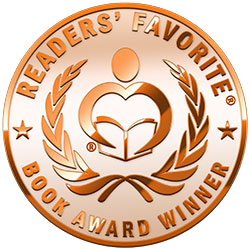 Reviewed By Lauren Lichliter for Readers' Favorite

.

"The Jericho River" by David Carthage is a fascinating coming-of-age story that follows the main character, Jason Gallo, on the search to find his father. Jason is swept into the dream-world called Fore, where his mission is to find and rescue his father by bringing him back to the real world. Fore is a land separated by a river that carries along with it much of Earth's history, from the early days of the Fertile Crescent until modern times. Jason travels and searches along this route in his quest. On his journey Jason also gathers allies as well as enemies and encounters Lumins, magical creatures that live side-by-side with humans in Fore.

This novel is wonderfully creative and enthralling. We receive a short history mini-lesson in the form of Jason's father, the professor, and then we live the history through Jason as he travels along the river. Carthage weaves the two worlds together in a masterful style that is all his own. The plot is a carefully crafted idea that brings together both history and the imagination of the author. This book is captivating and creative, a completely new idea in a young adult world littered with so many plots dealt with over and over again. The author took history and then blended it with the magic and the creativity of Fore to produce a fantastic and original young adult novel.
Seventh Dimension - The Door
A Young Adult Christian Fantasy
Lorilyn Roberts
2013 Finalist
255 Pages
Check current price
Young Adult - Sci-Fi
Reviewed By Kathryn Bennett for Readers' Favorite

"Seventh Dimension" by Lorilyn Roberts is a book that puts us right into the thick of today's society. Everywhere you look these days, there are hurt feelings, broken homes, cheaters, bullying, and all sorts of negative self-doubts.

Shale Snyder is a girl who has been a victim of what happens in society today. Emotionally, she has been damaged, thanks to bullies and torment in school and a broken home that left her abandoned. Like many others in her situation, she longs for something else deep down and she hopes to someday find what it is she is longing for.

Then one day in an Alice in Wonderland type-twist, Shale is transported to a garden. In this garden she meets a donkey and a rabbit who both talk. They tell her something about the garden and the King whose garden it is, until evil transports them and pulls them into the seventh dimension. There Shale must learn several lessons and look to within herself as she does so.

This is a book that will make you think. While it is geared towards young adults and teens, it can certainly convey its message to an adult audience as well. Lorilyn Roberts writes a book that is unique and intriguing. The message of hope and love is clear. It is a story of healing and being able to accept love even if you think you are not worthy of it because everyone is worthy of love. The message in this book alone makes it worth reading for anyone. I would especially recommend giving it to someone you might know who is hurting. Maybe they suffered from bullying, too, or just need a hand in guidance.
The Silver Sphere
Michael Dadich
2013 Gold Medal
274 Pages
Check current price
Young Adult - Sci-Fi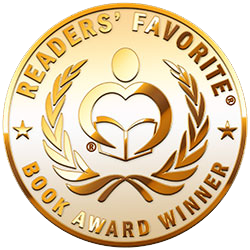 Reviewed By Ty Mall for Readers' Favorite

"The Silver Sphere" by Michael Dadich is about six teens sent from the Earth to a place called Azimuth after members of the Aulic Assembly disappear. Only these members can work the Silver Sphere. The Sphere pinpoints the location of an evil being called Biskara, whose sons threaten an entire civilization. Each teen is mentally connected to one operator of the Silver Sphere, and inherits some of their operator's abilities. With the help of the native military, some renegade knights, the mysterious Fugues, and others, the teens set out to rescue the Assembly members and foil the plans of Biskara's son Malefic. Along the way, these teenagers find that there might be more that connects them to this strange new land than the portal that transported them there.

I liked how the author assembled each member of the group, while keeping some away for a while. Some words slow things down from time to time, but not enough to be a major impact. This book has intrigue, betrayal, suspense, and a lot more. I appreciated seeing the threads of the plot tied together, after they started so far apart. Certain interactions between characters were predictable while some others were a complete surprise. The characters' backgrounds were worked out well throughout the story, and appear to have influenced their actions in ways that made sense. The illustrations of some of the creatures in the book helped a lot. The best part by far was that this author made me care about his characters. "The Silver Sphere" is a very enjoyable book.
Zebulon and Other Short Stories
Ronald L. Herron
2013 Silver Medal
170 Pages
Check current price
Young Adult - Sci-Fi
Reviewed By Tamera Lawrence for Readers' Favorite

"Zebulon and Other Short Stories" is a collection of stories ranging from science fiction to ghosts to the very devil himself. One depicts a small town where an unusual arcade game allows a strange little man to claim to be transforming into a god. In another a teenaged genius makes a fantastic dimensional discovery opening the possibility of time travel, and the creation of universes. A final dance takes place in another for a devoted couple who love the sound of big band music. The drowning of an innocent young man brings about forgiveness and closure for two special people in yet another. Some tales are touching and mysterious with a bit of paranormal in the mix, while other accounts dig in with a bit of fire and brimstone. These stories touch on the unusual, too.

"Zebulon and Other Short Stories" by Ronald L. Herron is an interesting assortment of tales with all the right elements necessary to make a short-story click. The pages flow easily as we meet some interesting characters and the dilemmas they face. The writer has a good grip of the human existence and the ability to weave it together with a bit of havoc and heart. These stories are creative and fun. It truly is a diverse collection from all walks of life. I especially liked the wager with the devil and the surprising outcome. Herron is a highly imaginative author with a great sense of wit and style. I look forward to reading more by this inventive author.
Rift Healer
Diane Haynes
2013 Finalist
Kindle Edition
Check current price
Young Adult - Sci-Fi
Reviewed By Anne Boling for Readers' Favorite

"Rift Healer" by Diane M. Haynes is a young adult fantasy sure to please readers. A small earthquake opened rifts allowing vile creatures to escape and terrorize the enchanted forest. Gisele turned to her friends for help but only two teenagers were willing to help, Micah and Selena. Haley and Lacey were fourteen year old identical twins, yet it was Haley that caught Micah's attention. Micah may only be sixteen years old but already he had broken many hearts. Micah's great-aunt Gisele was determined to keep him away from her best friend's grand daughter. Haley was the more intuitive of the two girls. When she felt the earthquake it left her concerned. Soon she was experiencing nightmares and itchy palms. "The creatures must be destroyed or returned to the earth, and then the rifts must be closed and healed." Haley had no idea about the power that lay dormant inside of her.

"Rift Healer" is an entertaining read. Author Diane M. Haynes combines fantasy, suspense, and romance to create a real page turner. The plot grabbed my attention early on and held it to the last page. The characters are fascinating, especially Haley and Micah. From the first chapter you know they are meant to be together. I can't begin to describe all the cool things that happen in this book. Readers will be spellbound by people turning into trees and crystals, fighting trolls and scorpions, and taking a ride on a dragon. Kudos to Diane M. Haynes.
A Trevott's Tale
Julius David Adelar
2013 Bronze Medal
Kindle Edition
Check current price
Young Adult - Sci-Fi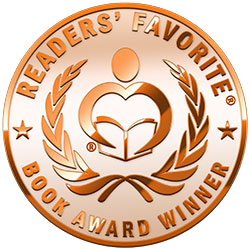 Reviewed By Author Anna del C. Dye for Readers' Favorite

A Trevott's Tale is a charming story about small people and their doings in a land named Trelandia. The tale starts by introducing some of the people and places of this world. It progresses to a particular young Trevott by the name of Waldon Woodott. His parents died when a dragon burned their town, so he was raised by the master of the great tree. This tree is quite unique, and its biggest room houses all the books ever written, maps and tales ever told.

Everything changes for the quiet Waldon when a human, the very one who saved him from the inferno when his parents died, has come for a business visit. The human, Gadhelix, is a long-time friend of Master Boughbound, the tree master, and brought a parchment addressed to Waldon. And what does the parchment say? That he had a wealthy long lost uncle who has left everything to him!

This book is composed of two books under one cover. It is a beautifully written and enthralling tale. It is a somewhat slower paced fantasy for those who love to take time to savor the words, the world and the people therein. I believe that it could use more dialogue to spread around the descriptions within the pages, thus enticing young audiences to read it. I would recommend this book from teen to adults. It is full of run-on sentences, but I thought they make the tale sound charming.
Tin Can
Colin Noble
2012 Finalist
502 Pages
Check current price
Young Adult - Sci-Fi
Reviewed By Anne Boling for Readers' Favorite

"Tin Can" is an exciting space adventure. Eight year old Billy, fourteen year old Jacob, Quincy a genetically altered Lemur, and their parents, Dave and Lucy Edwards, embark on a mission to Europa, one of Jupiter's moons, hoping to find it safe to colonize. Storms and radiation caused by the sun's instability have battered Earth, forcing people to live underground and destroying the food supply. Knowing the danger they are in, Dave drives Jacob to learn as much as possible about the ship, thinking Billy incapable of learning. A tragic accident leaves the boys and Quincy to survive on their own, and the crisis brings out the best in Billy. While Billy can barely read, he understands space from a unique perspective. And Quincy, bred for only simple tasks, in truth has a much higher intelligence and is capable of much more.

"Tin Can" by Colin Noble is a fascinating and entertaining space adventure. The tale is fast-paced, and Noble keeps up the pace until the very end. The lead characters have tremendous depth and it is fun watching them develop and grow. Jacob, Billy and Quincy have to learn to work together as a team. Each has unique talents that were never appreciated before. Suddenly these talents are essential. At the beginning I was reminded of the TV show "Lost In Space" of the 60s, but I quickly realized this space tale has more depth. Noble drew me into the story and made me part of the crew. I highly recommend "Tin Can" and the author Colin Noble.
The River Riders
Miriam's Seed
Kevin White
2012 Bronze Medal
241 Pages
Check current price
Young Adult - Sci-Fi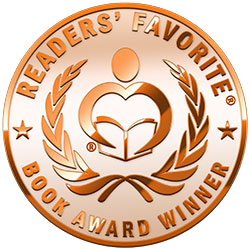 Reviewed By Anne Boling for Readers' Favorite

The people of the town avoided Zeke; they thought he was crazy or at the least a tramp and that he didn't smell very good. However, the animals knew better; he always had little treats in his pocket for him. Most of the town's people just kept hoping he would disappear. The widow woman and her daughter who lived closed to Green Meadow were kind to Zeke and would leave out a bowl of stew or soup each day along with a piece of bread. Miriam questioned her mother as to why she worried so much about a stranger. The widow was grateful to him for he had brought Miriam to her and Ben, her deceased husband. This just made Miriam more curious. Zeke stayed away for a long time but when he did return it was with a warning. Suddenly they were surrounded by danger. Everyone in Apple Grove feared the forest, yet that was where Zeke led them.

Young adult fantasy is one of my favorite genres, especially when it has that special quality that makes it mystical, suspenseful with a touch of danger. Kevin White's tale quickly captured my attention and held it to the very last page. Zeke and Miriam are both heartwarming characters. Nanna is such a kind and perceptive character in this tale that she demonstrates compassion and mercy where few others in Apple Grove demonstrate anything other than fear, suspicion and cruelty. Kevin White is a name to remember. I will be looking for more books by him.
Rebellion of Silence
The Adon Series
Brittney Martin
2012 Finalist
286 Pages
Check current price
Young Adult - Sci-Fi
Reviewed By Alice DiNizo for Readers' Favorite

"Rebellion of Silence" is set in the city of Kirave in a future world where violent, blood-thirsty creatures called Rahion are invading what's left of the city and killing off the remains of its populations. The Leagian are still in control of Kirave but it is believed that these rulers are purposely letting in the Rahion. Teenage Avarah, whose father is a Leagian Council Judge who has contributed to killing thousands of people, turns to the outlawed group called Silence, young people who seek to end Kirave's violence and bring peace to the city. Avarah is attracted to Sier, one of the leaders of Silence, whose own family were Leagian. Sier and his brother were tortured by Leagian guards and their blood tainted to include Rahion blood. Sier, Danick and his girlfriend Shayli include Avarah in their fight against the Rahion invasion. Will they succeed?

"Rebellion of Silence" is a well-written and well-edited fantasy that features four young and very brave adults, Sier, Ararah, Danick and Shayli, who endure life-threatening situations on their quest to end evil in their town of Kirave. The characters are totally believable as they snack on pizza and dance while resting from their fight. The dialogue is authentic. On page 67 Shayli asks Avarah if she knows any history. Avarah responds, "History. History is forbidden." Then she adds, "I don't know any history but I would also like to learn." Good dialogue, believable characters on an honorable quest with a hint of sequels to come, fantasy writing doesn't get better!
Contact Author -