Poison
Wind Dancer Dystopian Series Book 1
Lan Chan
2016 Finalist
351 Pages
Check current price
Young Adult - Sci-Fi
Reviewed by Ray Simmons for Readers' Favorite

Poison, Book 1 of the Wind Dancer series by Lan Chan takes place in a well-constructed future world full of wonderful beasts, advanced science, and the same old human problems of treachery, greed, and murder. Wind Dancers, Furies, Reapers, Wanderers, and Seeders are just some of the imaginative creations Lan Chan brings to this novel. The story starts with a murder in the middle of the night and things go downhill from there. The Seeders are the bad guys, the people in power, and the hero, Aurora Gray has sworn that they all must die. Poison is a tale of revenge, revolution, and betrayal. Aurora doesn't know who she can really trust and this will cost her as she tries to figure out who is a friend and who is a foe.

I like the way Lan Chan unveils her novel and her world step by step through the eyes of Aurora and her young friends. This is the heart of this first book of the series. We have to learn who these people are and what they are fighting for. This happens in a slow progression, with a kind of coming of age for our heroine. The characters are richly drawn and appropriately complicated. Many of them are not who they seem and we learn this as Aurora does. Poison moves steadily towards a satisfying conclusion, but the battle is far from over and the stage is set for Book 2. I think young people will enjoy these books, but older readers will like them too. Aurora grows in strength with each challenge and makes a pretty good role model for teenage girls.
The Clay Lion
The Clay Lion Series Volume 1
Amalie Jahn
2015 Gold Medal
253 Pages
Check current price
Young Adult - Sci-Fi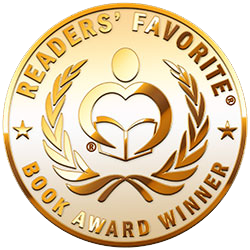 Reviewed by Bil Howard for Readers' Favorite

Dealing with the loss of a loved one is no easy task, but what if you could go back in time and alter the past in order to keep them around? Amalie Jahn poses that question in The Clay Lion. Brooke Wallace was devastated by the loss of her brother Brandon at such an early age to a pulmonary disease. She shut herself off from the rest of the world and decided that her life was not worth living without her brother by her side. Since time travel had been made possible, though highly regulated by the government, Brooke found hope in the possibility that she might travel back in time and alter the events that led to Brandon contracting the disease. After a great deal of study and some assistance from Brandon's pulmonary doctor, she was certain that she would be able to stop two events that were the most likely causes of his illness. Armed with the necessary knowledge to change the course of history and save her brother's life, Brooke returns to a time several weeks before the first possible cause, hoping that she can stop the disease from taking her brother's life. What she discovers is that altering the past can bring about a number of very negative consequences and set other people's lives out of order as well. She also discovers that the time that she had with her brother was even more precious than she had previously realized. Will she bring healing to her brother or healing to herself?

The Clay Lion by Amalie Jahn is a young adult masterpiece. The story and characters will grip you from the very beginning and hold you tightly until the very end. The profound truths present in this book are subtly woven into a tale of adventure mixed with love. Without giving away the story line, I can assure you that once you have been touched by this tale, your life will never be the same, and you will find new courage and a sense of peace. The Clay Lion is a must-read for anyone and everyone, but especially for those, young and old, who are coping with loss.
Red Angel
C. R. Daems
2015 Finalist
282 Pages
Check current price
Young Adult - Sci-Fi
Reviewed by Chris Fischer for Readers' Favorite

Red Angel by C.R. Daems follows the story of Anna, a young prodigy rising through the ranks of a naval space fleet. Anna has a secret. A survivor of the deadly Coaca virus that killed her family when she was only four years old, Anna needs her snake, Red, to survive. Red's venom is the only thing that prevents Anna from succumbing to the virus, and her blood keeps him alive. Anna struggles through the foster system, and as kraits like Red become known throughout the three star empires, she has to use her wits to fight off those who would harm her to get to Red. Eventually recruited by the Naval Intelligence Agency for her ability to break codes, Anna begins to wonder if she and Red are a help or a liability to her elite team as they work to track down interstellar smugglers.

Wow! This book is a fast-paced page turner, and kept my interest from the very first page. C.R. Daems' story-telling ability is evident in his extremely readable and enjoyable work. I think this book would most appeal to the young adult reader, but any lover of science fiction would enjoy it as well. The symbiotic relationship between Anna and her snake was a creative and unique element that added a whole new level of complication to this space adventure. Red Angel was a fun read, and I am happy to highly recommend it to anyone looking for an exciting and unique story.
Fractured Glass
A Novel Anthology
Tia Silverthorne Bach,Jo Michaels,N.L. Greene,Casey L. Bond,Kelly Risser
2015 Finalist
422 Pages
Check current price
Young Adult - Sci-Fi
Reviewed by Lex Allen for Readers' Favorite

Fractured Glass: A Novel Anthology by authors Tia Bach, Casey L. Bond, Kelly Risser and N.L. Greene is an imaginative and exciting journey through some of the strangest dimensional worlds, with a cast that exceeds anyone's wildest imagination. Though a stretch to title this novel an anthology, it is certainly a collaborative effort in keeping with the finest tradition of melding science fiction and fantasy. Twins Sloan and Harley have birthmarks that…well let's say they're remarkable and critical to the story. Starting with identical nightmares, the twins soon find themselves ensnared in a series of dimensional worlds that, at first, have no rhyme or reason. They are joined by their mother and friend Diego, as well as a number of new characters that arrive throughout to enhance the plot. Initially unsure of their purpose in these worlds, they remain occupied with escaping deadly creatures and traps. Added to their burden and stress, they often become separated and spend a good deal of their time searching for each other.

Having written collaborative fiction with an online writers group for several years, I am well aware of the complexities involved. Maintaining a consistent narrator 'voice', harmony in character actions and dialog make words and rhythm essential. I enjoyed the novel and was particularly intrigued by the description and role that fractals played in the story. A quantum physicist would likely throw the book through the wall, but I thought the artistic license taken with these mathematical elements of quantum mechanics unique and fun. The various dimensional worlds were well imagined and described as were some of the weirdest characters I've seen in a long time.

Character wise, I have to admit a bit of a struggle accepting the names Sloan and Harley for the twin girls. A school friend of mine was a hulking bear of a guy, named Harley, and each time I read Sloan, I thought of a sleazy pawn shop broker! Well, never the mind, I came to accept both names, and thoroughly enjoying these characters, forgot my hang-ups. The entire cast of characters was very well done but, other than the twins, I especially liked Calix and Diego.

I thought the pacing, the twists and introductions of new characters well into the half-way point of the story very well done. An exciting YA Sci-Fi/Fantasy tale, well worth my heartiest recommendation.
IA: Initiate
John Darryl Winston
2015 Finalist
220 Pages
Check current price
Young Adult - Sci-Fi
Reviewed by Bil Howard for Readers' Favorite

What our minds can achieve is certainly beyond what we truly understand at this point in time. John Darryl Winston explores that concept in IA: Initiate. Doctor Cory Andersen has tapped into other parts of the mind and has begun to experiment along the edges of what the mind can truly become. That brings us to Naz, a young teen growing up in an inner city environment, the Exclave, which is extremely rough. With Meri, his little sister, as the only family that he has left, he is constantly concerned with making sure that she is well taken care of and protected, and even holds onto the hope of getting her out of the Exclave entirely. As Naz faces the struggles of starting at a new Middle School, he is also faced with the problem of a gang that have made it their mission to either add him to their numbers or kill him. If these problems weren't enough for a thirteen-year-old, the voice in his head and the disconnection with his past that continues to haunt him leave him to face a struggle that is advancing toward him as an unseen enemy. Naz has to sort it all out or drive himself crazy.

IA: Initiate is an excellent beginning to a sci-fi series that is certain to thrill sci-fi enthusiasts. John Darryl Winston has created a believable premise with just a touch of the concept of mind and thought control mixed in. The reader will be engaged from start to finish, feeling the emotions and thoughts, as well as playing out the actions as each scene unfolds. This is not only sci-fi, but also a coming of age story as our hero is forced to discover who he is and where his true gifts lie. Excellent intrigue throughout, joined with plenty of underlying mystery to keep the reader stirring, IA: Initiate has the potential of becoming a new literary phenomenon.
Infected
The Shiners
Tara Ellis
2015 Honorable Mention
Kindle Edition
Check current price
Young Adult - Sci-Fi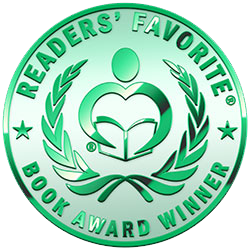 Reviewed by Michelle Randall for Readers' Favorite

In Infected: The Shiners by Tara Ellis, Alex and her younger brother Jake are lying on the hillside in the park, watching the stars along with their mother and most of the rest of the town, waiting for the greatest meteor display in 5000 years. Her dad loved this stuff and had been talking about this display for years; in fact he talked of them watching it in Egypt, but that had been before he died. The shower is spectacular, although one seems to pass by pretty close, and then Alex's mom comes down with a terrible cold. Not only Alex's mom, but most of the town. As people get over of their colds they are not the same, and Alex starts finding clues left behind by her father. She turns to Chris, a 75% Cherokee by blood boy in her school, as he didn't get sick either. Alex is 50% Egyptian by blood. Infected: The Shiners follows Alex and Chris as they try to figure out her father's clues and what is going on with their friends and family. Author Tara Ellis gives us a wonderful story that fits many genres.

Infected builds on purity of a family blood history, so Chris and Alex, having a extremely pure family history, have highly concentrated bloodlines and therefore they do not get sick when the virus takes over. This is a unique concept and at the same time slightly disturbing because the odds of anyone having such a pure bloodline nowadays is remote. Tara Ellis gives us a story that easily falls into the science fiction, or fantasy, or even paranormal genres, but no matter how you classify it, it is worth a read for young adults and adults alike. This book is to be the first in a three-part trilogy.
Aegis Incursion
The Aegis League Series Book 2
S.S. Segran
2015 Bronze Medal
500 Pages
Check current price
Young Adult - Sci-Fi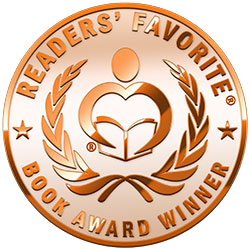 Reviewed by Kathryn Bennett for Readers' Favorite

Aegis Incursion by S.S. Segran is the second book in the Aegis League series. The prologue in this sequel takes us to 1948 where a B-29 superfortress on a top secret mission crashes into Lake Mead and sinks to its watery grave remaining lost for 50 years. Cut to Great Falls, Montana where a group of friends has returned home to live their lives after disappearing in Northern Canada a year earlier when their plane went down - with no memories of what had happened to them after that crash. Meanwhile, in farmlands across the United States and around the world, vital crops are dying and soon famine begins, forcing nations to the brink of war. All of these events seem unrelated until you realize they are simply setting the scene for a battle between good and evil, darkness and those who will become the bearers of light.

Humanity, look how far you have fallen. All right, geek references aside, this is a great book to dive right into and a fantastic follow up to the first. Things are about to go really bad in the world and a small group of teens has to start to make things right. I can only imagine being one of these kids. What's worse - being teased in school for being 'amnesiacs' or having to bring down an evil, global organization? One of the best things about what author S.S. Segran has done here is that the book can be read as a stand-alone; you don't have to have read the first one, although I would recommend it as it is also a solid book. It is not often that I find myself getting hooked on a YA fantasy series, but this is one I am keeping on top of. Every page of the book is enjoyable and gives you new depth into the characters and story. I highly recommend this book.
Chimera
Universe Eventual Book 1
N.J. Tanger
2015 Silver Medal
276 Pages
Check current price
Young Adult - Sci-Fi
Reviewed by Lit Amri for Readers' Favorite

Facing starvation and extinction, without communication or resupply from Earth for the last 15 years, Stephen's Point colony decides to restore the ancient starship Chimera, a living ship that has been dormant for the past 200 years. The young members of the colony are required to complete the Selection training to qualify as Chimera's crew members. They need to make the long journey back to Earth.

Chimera (Universe Eventual, Book I) is an intriguing sci-fi written by N.J. Tanger – Nathan M. Beauchamp, Joshua Russell, and Rachael Tanger. The story unfolds with Theo Puck and Meghan Ziczek, the young protagonists who made the Selection list based on their test results. Tension heats up between the two as Meghan is curious as to how Theo made the cut. The Pucks, after all, "are poor test takers." Theo has his own reasons, and Marcus Locke is one of them, another Selection candidate.

The characters are well-developed and have substantial depth, but I'm more interested in the living ship itself, Chimera, and the girl from Scrapyard, Selena Samuelson. She is the descendant of the original Chimera flight crew. The string of events where Selena awakens and connects with Chimera is the best part for me. Chimera is an exciting sci-fi adventure that has heart as well as action. Undoubtedly, YA and mature readers would enjoy it. My only peeve is that the ending could be less abrupt. Nevertheless, this is not necessarily a flaw of the story. A sequel is on the way. Book II, Earthbound, is expected to be released soon. Simply put, a great read.
Rewrite Redemption
J.H. Walker
2014 Gold Medal
389 Pages
Check current price
Young Adult - Sci-Fi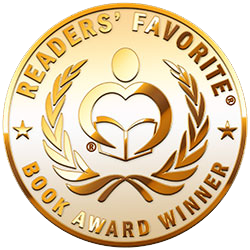 Reviewed by Cheryl Schopen for Readers' Favorite

Have you ever wished you could go back in time? Maybe see what life was like before you were born? Well, in J.H. Walker's Rewrite Redemption, A.J. gets to do just that. However, this ability is not as glamorous as you might think. She has no control over it, and she'll just randomly disappear and end up in the past, sometimes for a few hours and sometimes for a few days. It has happened all her life and she has no idea why; she's also afraid of someone witnessing it, which could drastically and terribly change her life for good. Then along comes Constantine. She can sense that he may be like her. Little does she know that he time travels too. In fact, he rewrote his own timeline, which resulted in tragedy for his family. His time travel privileges have been revoked. He needs her help. She has no idea what she really is and how to control it. She needs his help. They need each other … for more than even they realize.

If I didn't have responsibilities, such as raising a child and earning an income, I would have devoured this book in one sitting. It was absolutely incredible. I loved every second of it. The closer and closer I got to the end, the more and more I repeated to myself, "Please don't end; please don't end." And it wasn't even short. It was over 380 pages, but I was just so hooked that I never wanted the story to end. There are so many wonderful elements to this book. The plot had different science fiction, fantasy, and romance aspects to it, which made it unique and exciting. The characters were completely unforgettable. Not only do you have the lovely A.J. and Constantine, but you also have A.J.'s family and friends, my favorite being Lex, her overprotective, hilarious, well-intentioned best friend. There's also the point of view it is written from. It alternates between A.J. and Constantine's points of view. In my opinion, this can either make or break a book for me, but it definitely worked in this case. I really enjoyed seeing things from both of their perspectives. And the ending! All I can say is "wow!" So, I will leave you with this: Rewrite Redemption is a must-read, and I must get down on my knees and thank the very talented J.H. Walker for writing it. I am impatiently waiting for a sequel, which I will purchase immediately.
The Cloud Seeders
James Zerndt
2014 Finalist
266 Pages
Check current price
Young Adult - Sci-Fi
Reviewed by Kayti Nika Raet for Readers' Favorite

In The Cloud Seeders by James Zerndt, Thomas and his young brother Dustin haven't seen a drop of rain in over a year. With the water drying up, the government had gone from Eco-conscious to Eco-hysterical making sure that every drop of water is accounted for, turning things like home gardening and car washing into serious infractions. Thomas is more intent on keeping his brother safe and making it through the day while his rebel rousing friend, Jerusha, feels that there's more to the drought than what the government's spilling. She's determined to find out even if it means going with Thomas and Dustin on a cross-country road trip. A novel that defies easy explanation, The Cloud Seeders is great for anyone interested in the HAARP project or post-apocalyptic, road tripping adventure.

In his acknowledgment, Zerndt said that The Cloud Seeders was turned down by several publishing houses, which is usually my cue to avoid the book like a vampire shuns sunlight. However, The Cloud Seeders was a fantastic read, one that I would love to see on the shelves (mine especially). The characters were very realistically written, nothing struck me as manipulative or sentimental, the way Thomas, Dustin, and Jerusha reacted to various situations I couldn't imagine happening any other way. I found myself thinking of them long after the book was done. I even enjoyed the poems. Usually after reading one or two I wind up skipping over the rest, but in The Cloud Seeders the poems were funny and interesting and gave us little hints about the characters. A thoroughly enjoyable book and I'd be interested in seeing more what Zerndt has to offer.
Contact Author -