Outbreak
The Brother's Creed Book 1
Joshua C. Chadd
2018 Silver Medal
204 Pages
Check current price
Young Adult - Sci-Fi
Reviewed By Scott Cahan for Readers' Favorite

Outbreak by Joshua C. Chadd is a zombie apocalypse story told from the point of view of three men who were uniquely prepared for the event before it even started. In other words, they have all the weapons, equipment and vehicles needed to give them the best chance of survival in a world gone mad. The zombies are the slow walkers that The Walking Dead fans will be familiar with. The story follows two small groups of survivors. The first is a pair of brothers, trying to reach their parents amid all the chaos. The second is a middle-aged man along with his ex-wife and adult daughter. There is much violence along the way, as to be expected, mostly against mindless zombies, but some also against aggressive non-infected people. The story also focuses on the family bonds that help our characters cope with the carnage all around them.

I enjoyed Outbreak. At first, I was a little unsure because the main characters were so well armed and ready for the zombies. But, after I got past that and realized there really could be people out there who are as prepared as these guys, I was able to sit back and enjoy the story. Author Joshua C. Chadd did a great job of ratcheting up the tension as the plot unfolded. Our characters went from having fun shooting zombies, to getting stuck in out-of-control situations that pushed them well beyond their limits, physically and mentally. He also gave us some likable characters and a strong bond of love between family members that gives Outbreak a lot of heart, making the story work on a deeper level. Outbreak is a rare zombie apocalypse book that has equal doses of violence and family warmth. For those who like to read about the human experience as they fight for survival in a world overrun by zombies, there is much to enjoy in Outbreak.

Wanted
The Chase Ryder Series Book 1
Jo Ho
2018 Gold Medal
666 Pages
Check current price
Young Adult - Sci-Fi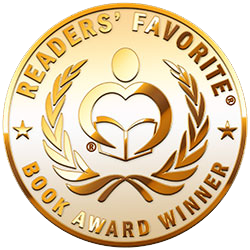 Reviewed By Liz Konkel for Readers' Favorite

Wanted by Jo Ho is the first in the Chase Ryder series. Chase Ryder is fourteen and living on the streets when one night as she scrounges for food, she discovers a dog in the same situation. After he brings her food and saves her life, she realizes there's more to this dog, Bandit, than meets the eye. The two quickly bond, and learn to communicate as Chase learns a startling secret about this seemingly ordinary dog. After being attacked and with Bandit wounded, Chase finds the first vet she can, the grieving Jake Sullivan. Sully sees a girl and dog that need his help, but he doesn't expect to see a warning sign for the dog that says he's carrying a virus. When they're attacked and his home is set on fire, Sully knows that he must do all he can to protect Chase and Bandit. Together the three go on the run, and try to piece together where Bandit came from while trying to stay alive.

Jo Ho has an interesting format, using quick chapters, two first person narrators, and even a few third person perspectives. It's reminiscent of film, with the chapters stylized similar to scenes, but with in-depth character emotions. The writing is smart and creative, and somehow Ho depicts the villain in a sympathetic light. The ragtag team members are a perfect fit for each other: Chase has run away from home, Bandit has escaped an animal testing facility, and Sully recently lost his wife. Each of them is lost, and hindered by their pasts, but when they come together they form a bond that allows for them to build a makeshift family. Finding each other is what they needed, not just to save Bandit, but to give each of them a purpose and a second chance. Wanted is a gripping action adventure with friendship, danger, and second chances.

I Want Superpowers
Steven Bereznai
2017 Finalist
260 Pages
Check current price
Young Adult - Sci-Fi
Reviewed By Arya Fomonyuy for Readers' Favorite

In I Want Superpowers by Steven Bereznai, sixteen-year-old Caitlin Feral undergoes the greatest challenge of her life to define her place in an evolved, dystopian, and segregated world. It is set against the backdrop of a dystopian world where humans (Dregs) and super-powered people (Supergenics) have lived together until the Genetic Wars. After the war, everything changes and a clear separation between humans and super-powered people becomes very clear and distinct. However, children born of Dregs can evolve into the society of the super-powered people if they demonstrate signs of special skills. Every kid must undergo testing to find out if they will remain in the slums and live under repressive laws or become part of the superior group. It is Caitlin's turn but is she ready for the trial? Can she still carry on after uncovering secrets that could change everything — both for her and for everyone — and that could put her life in grave danger?

This is a powerful blend of sci-fi and dystopian, a story of resilience, personal growth, and inner strength. Here is a book that will appeal to fans of Divergent. I knew I'd love Caitlin Feral the moment I met her. It was the exciting and compelling narrative voice and the clear point of view that pulled me in right off the bat. The story is told in an absorbing, first person narrative that allows the reader to feel the protagonist and to penetrate her thoughts easily. The plot is unique, even if the concept behind the story isn't entirely original. I enjoyed the fact that the story is conflict-driven and the characters are such that readers will stick with them. I Want Superpowers features great prose, unique and compelling characters, and an exciting plot. I enjoyed Steven Bereznai's writing immensely!

Biome
Ryan Galloway
2017 Finalist
346 Pages
Check current price
Young Adult - Sci-Fi
Reviewed By Caitlin Lyle Farley for Readers' Favorite

Ryan Galloway's debut novel, Biome, takes the reader to a Mars Colony in its infancy stages. Lizzy is one of two hundred cadets on the Colony. The cadet's primary duty is to tend to the plants growing in the various biome domes while Mars is being terraformed. Every week, the cadets attend therapy to ensure their mental health, but the doctors in charge of the cadets have taken this to extreme levels. Each therapy session ends with a revision, a process that partially erases their memories. One day Lizzy wakes up with all the cadets' stolen memories in her brain. She has only a week before the next revision, only a week to figure out what the doctors are so desperate to keep secret that they'll erase any memory of it from the cadets' minds.

Biome pairs a fascinating premise with a gripping plot that will keep you guessing right up to the last page. The technicalities of life in the domes, and the terraforming process, are well thought out and realistic. Lizzy is strong and intelligent. I didn't like her much, but that didn't make her any less compelling as a character. Her struggle to adapt to the vast collection of memories inside her head presents her with a variety of moral dilemmas, as well as raising complex, thought provoking questions for the reader. I liked the fact that she's forced to form alliances with people she doesn't like, never mind trust. Galloway has penned an excellent debut novel. It will be interesting to see what this talented writer does in the sequel to Biome.

Black Wings
Iryna K. Combs
2017 Finalist
232 Pages
Check current price
Young Adult - Sci-Fi
Reviewed By Rabia Tanveer for Readers' Favorite

Black Wings by Iryna K. Combs is the story of Annabel, a humanoid who was captured by a species known for their cruelty. Annabel was captured by the Varkins and tortured in some heinous ways. The pain and agony is too much, she wants to escape, but that will not be easy. Can Annabel escape? Can she survive the pressure of fitting in with her people after all that she has been through? Getting away from the enemy was the easy part; learning to live again is the challenge for Annabel. Can she manage to be the person she was before? Will she ever get back what she has lost?

Black Wings is one of those novels that is carefully thought out and tested before being written down and presented to the reader. Combs definitely worked a lot on making sure that everything fits perfectly. She crafted a world that is believable and understandable. Scarily enough, it feels real too. You cannot help but sympathize with Annabel. She is strong and trying to survive. She is courageous and determined. The torture was gruesome, so people who are squeamish should skip those pages. But for me, it made the novel real and allowed me to connect with Annabel like I would with anyone in this situation. All in all, this is definitely a sci-fi everyone would enjoy.
Nature's Confession
JL Morin
2017 Honorable Mention
Kindle Edition
Check current price
Young Adult - Sci-Fi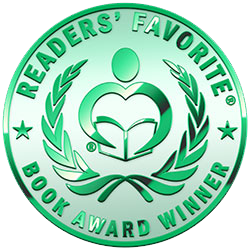 Reviewed By Arya Fomonyuy for Readers' Favorite

Nature's Confession by JL Morin combines a variety of genres and sub-genres into an interesting story of two teenagers fighting to protect nature. It is not your run-of-the-mill sci-fi read, but a book that carries an empathic voice and strongly castigates the mindless practices and traditions that are slowly killing Mother Nature. Holovision News is filled with a lot of junk that pays highly, and while humans continue to desecrate Nature, no one gives a thought to her ultimate fate. Now, a teenager sets out on an adventure to find answers and to change the way we relate to nature. Watch as he and the love of his life set out to make the greatest inventions of their lifetime and to uncover mysteries that could help save Earth, with the help of a female droid.

JL Morin's novel is bold and told in an unusual way. I enjoyed the fact that the author takes liberties with the laws of physics, inventing her own rules. The theme of climate change is beautifully developed and it is a very relevant one, considering the controversies surrounding the Paris deal on climate change. I also enjoyed the fact that the key characters are young and they are very symbolic of a new era. How often do we hear people preach that the youth are the future of the world while doing everything to destroy the world they promise the youth would inherit? That two youngsters should set out to fight for the world they will inherit is a brilliant idea. The plot isn't too complex, but the characters are very interesting and well-developed. Here is a book that is purposeful, written with a vision, and one that every decision maker should read. Nature's Confession is well-written, entertaining, and character-driven; a book that speaks about the one thing everyone should worry about.

The Fourth Piece
Order's Last Play Book 1
E. Ardell
2017 Bronze Medal
440 Pages
Check current price
Young Adult - Sci-Fi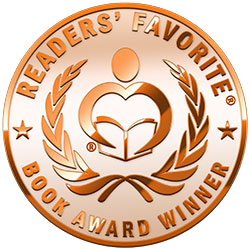 Reviewed By Anne-Marie Reynolds for Readers' Favorite

The Fourth Piece (Order's Last Play, Book 1) by E. Ardell is a science fiction tale. Lyle, Lawrie, and Devon are three brothers who find another brother, Evan, dying. All four are the chosen ones, chosen by Order, an alien goddess. Devon, Lyle, and Lawrie are half-alien - Vulattos - but, because they can get away with looking human, they have been popular. That comes to an end one night at a party when the three brothers have a combined vision of their fourth brother dying off-world unless they intervene. They don't remember Evan very much, but he is their brother and they can't let him die. In trying to save him, the three brothers put themselves in danger. They also inherit a destiny, one that hasn't been kind to their predecessors. In a story set in 2022, the four brothers have the power to determine what will be left when the gods tire of the game.

The Fourth Piece (Order's Last Play, Book 1) by E. Ardell was something different. Written in the first person, each chapter rotates with a different brother doing the narrating. I found this a little confusing to begin with, but soon got into the swing of it. The character development is good, allowing a reader to meet the brothers and learn about them and their backgrounds, laying the groundwork for the rest of the story. The plot was detailed and complex, which I found made it a little difficult to keep up with, but not so much that it spoiled my enjoyment of the book. It will be interesting to read book 2, to see where the author takes the story next.
Girl of Fire
The Expulsion Project Book One
Norma Hinkens
2017 Gold Medal
316 Pages
Check current price
Young Adult - Sci-Fi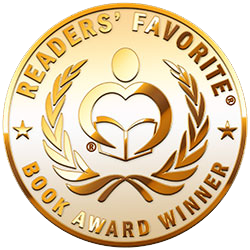 Reviewed By Kayti Nika Raet for Readers' Favorite

Girl of Fire by Norma Hinkens is the first book in The Expulsion Project, a light sci-fi action adventure trilogy. Trattora is the chief's daughter in a backwater frontier planet. Adopted at a young age, her red hair is distinctive, as is her curiosity. Then one day a ship comes to her home planet and she finds herself instantly connected to one of the crew, a serf by the name of Velkan. Their connection is strong, especially when they discover they both have matching bracelets, the only hint to their shared past. Unfortunately, space pirates invade the planet and they are forced to flee for their lives. It takes them on a journey of mystery, treachery and found families.

I enjoyed Girl of Fire by Norma Hinkens. It was a light, fast paced read that should be easily enjoyed by fans of Cinder. Girl of Fire grabs you by the first chapter and, once you're captured, refuses to let go. Trattora is a capable heroine and full of curiosity. She has a great support network of friends and while the romance between her and Velkan is a bit sudden, it's also cute and doesn't dominate the whole novel. There were a lot of double crosses throughout and Girl of Fire is filled with twists and revelations. Hinkens created such an engaging world that I'm curious to know what's going to happen in the next book. I would love to learn more about Preeminence and Trattora's true home planet of Mhakerta. A great read for any fan of light science fiction and fast paced intergalactic adventure.
I Am Titanium
Pax Black Book 1
John Patrick Kennedy
2016 Bronze Medal
340 Pages
Check current price
Young Adult - Sci-Fi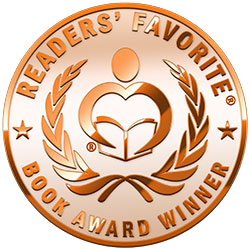 Reviewed By Kathryn Bennett for Readers' Favorite

I Am Titanium (Pax Black Book 1) by John Patrick Kennedy introduces us to Pax, a teen genius who learned to contact the astral plane and communicate with a being who lives in that plane. The bad thing for Pax is that he is also dying. Pax gets an offer from his astral mentor - a chance to have a life of great power, and all he has to do is let the astrals inspect Earth. Pax, of course, agrees to the opportunity. The next event will change Pax and his friend Scarlett's lives forever. The astrals, of course, have their own agenda and mankind doesn't mean much to most of them. What is worse is they are not the biggest issue.

This book is both interesting and controversial. Pax is a highly intelligent young man who has an autoimmune disorder that affects him every day of his life. Pax does not allow this sickness to stop him being a brilliant person. Author John Patrick Kennedy has created a whole new interesting world with the astrals and what they have planned for Earth. I enjoyed this book a great deal and it kept me guessing the entire time I was reading it. There is a depth to each character and each part of the story that you don't see too often in this genre anymore. It is truly a fantastic and enjoyable read. If you want to read a brilliant book that has been well written and has deep and interesting characters, this is a book you will enjoy.
When We Were Human
Kate L. Mary
2016 Gold Medal
288 Pages
Check current price
Young Adult - Sci-Fi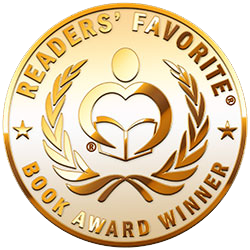 Reviewed By Kayti Nika Raet for Readers' Favorite

When We Were Human by Kate L. Mary is set in a post-apocalyptic world recovering from a devastating alien invasion. Eighteen-year-old Eva has spent the last year punishing herself for her sister's death. With the population destroyed, Earth in ruins, and gangs terrorizing the survivors, she sees little hope left for the future. She soon crosses paths with Walker and Tara, two people traveling down the hot Georgia roads. In these new friends Eva sees a promise of what the future could be, as well as evidence that humanity might not be extinct after all. When a ghost from Eva's past makes an unexpected appearance, the group sets out on a cross-country trek that will teach Eva how to love and hope again, and will remind her what it truly means to be human.

When We Were Human by Kate L. Mary is a well told piece of dystopian, post-apocalyptic fiction that relies less on the physical tropes pepper of the genre, and takes a more introspective approach. It's a steadily paced book filled with nuanced characters and nasty creatures. I think it's brilliant that Mary started When We Were Human after the invasion had passed; it makes things really unique as we get little glimpses here and there of what happened. I would love to learn more about the world Eva and the gang lived in. But as much as When We Were Human is filled with sadness, loss, and regret, it is filled with hope as well.
I must have a sequel!
Contact Author -