The Cloud Seeders
James Zerndt
2016 Honorable Mention
266 Pages
Check current price
Young Adult - Sci-Fi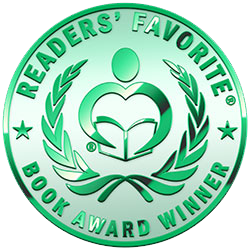 Reviewed By Kayti Nika Raet for Readers' Favorite

In The Cloud Seeders by James Zerndt, Thomas and his young brother Dustin haven't seen a drop of rain in over a year. With the water drying up, the government had gone from Eco-conscious to Eco-hysterical making sure that every drop of water is accounted for, turning things like home gardening and car washing into serious infractions. Thomas is more intent on keeping his brother safe and making it through the day while his rebel rousing friend, Jerusha, feels that there's more to the drought than what the government's spilling. She's determined to find out even if it means going with Thomas and Dustin on a cross-country road trip. A novel that defies easy explanation, The Cloud Seeders is great for anyone interested in the HAARP project or post-apocalyptic, road tripping adventure.

In his acknowledgment, Zerndt said that The Cloud Seeders was turned down by several publishing houses, which is usually my cue to avoid the book like a vampire shuns sunlight. However, The Cloud Seeders was a fantastic read, one that I would love to see on the shelves (mine especially). The characters were very realistically written, nothing struck me as manipulative or sentimental, the way Thomas, Dustin, and Jerusha reacted to various situations I couldn't imagine happening any other way. I found myself thinking of them long after the book was done. I even enjoyed the poems. Usually after reading one or two I wind up skipping over the rest, but in The Cloud Seeders the poems were funny and interesting and gave us little hints about the characters. A thoroughly enjoyable book and I'd be interested in seeing more what Zerndt has to offer.
D'mok Revival
New Eden
Michael Joseph Zummo
2016 Honorable Mention
385 Pages
Check current price
Young Adult - Sci-Fi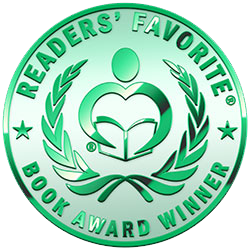 Reviewed By Maria Beltran for Readers' Favorite

D'mok Revival: New Eden is the first book of the New Eden story, a part of the D'mok Revival literary universe created by science fiction author Michael Joseph Zummo. In this continuing saga, the superhuman D'mok Warriors are pushing back the Nukari beasts to what remains of the world they once lorded over. The D'Mok Warriors have just scored an important victory, but the threat is still alive and real with the Nukari leader, Kajlit'ga, on the loose, and her beasts and their allies continuing with their attacks. Rhysus Mencari, whose family is believed to have been killed during the invasion, commands the D'Mok Warriors from the war room of New Eden, hoping to crush the Nukaris so that his people will find lasting peace and freedom. The discovery of a prison planet, however, will deepen Mencari's resolve, as he is faced with the possibility that his family may still be alive.

Released in 2013, Michael Zummo's D'mok Revival series is listed among the "Top 20" in the Amazon Science Fiction list. And in D'mok Revival: New Eden, the author launches another impressive chapter in the colossal fight between the Nukari beasts and the D'Mok Warriors. The war is not over and it is simply mesmerizing to follow one action scene after another taking place in strange planets and fought with highly imaginative advanced technologies. If you're already a fan of Zummo's writing style, you'll be glad to know that his narrative style still has that sense of urgency that makes his story jump under your very eyes. And as we are caught in the exciting head rush of his narrative, we get to know each of his complex characters and understand the reason why they behave the way they do, whether we spend many chapters with them or only a few pages.
Breeder
K.B. Hoyle
2016 Bronze Medal
302 Pages
Check current price
Young Adult - Sci-Fi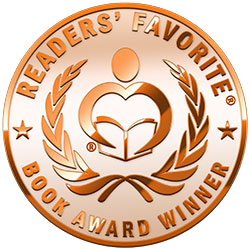 Reviewed By K.J. Simmill for Readers' Favorite

Breeder by K.B. Hoyle is a brilliant example of dystopian fiction. Humanity has been forced to the brink of extinction, taking with it a large population of wildlife. Fortunately the Unified World Order has introduced a Controlled Repopulation Program and, in the interests of survival, only the most perfect genes will do. Flaws will not be tolerated so, in order to ensure a perfect child, Breeders are carefully selected. Seventeen is one such Breeder, one designated as genetically ideal. She is happy, her life is perfect. Or is it? An enforcer named Pax stirred such doubts while reminding her of a name she once possessed long ago, Pria. Doubts and curiosity are not tolerated. She is forced to flee, and Pax aids her escape. She has never seen the world outside, a world of survival. Threats lurk around every corner and soon she discovers the existence of something Pax calls nests, a community of those with recessive genes, and his need to find one is the reason he sought to rescue her. They need her, a Breeder, in order to stand against the UWO, but can they convince her of the truth, of a reality conveniently hidden from all those within the UWO?

Breeder is one of the best examples of first person narrative I have ever read. It is engaging, descriptive, and immersive. K.B. Hoyle introduces an array of diverse and interesting characters, conflict, and a gripping plot. To say I enjoyed this is an understatement; I was absolutely captivated. This book was simply perfect in every way. It is well-written, well-balanced, thought provoking, and thrilling. Breeder is filled with imaginative ideas underlined with a subtle horror as the reader is forced to consider how easily the world created could come to pass, especially when we already place so much focus on appearance and physical traits. Breeder will certainly appeal to a wide audience. I can't wait to read more, and will be eagerly awaiting the next instalment.
I Am Titanium
Pax Black Book 1
John Patrick Kennedy
2016 Bronze Medal
340 Pages
Check current price
Young Adult - Sci-Fi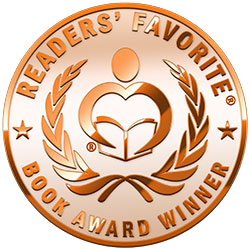 Reviewed By Kathryn Bennett for Readers' Favorite

I Am Titanium (Pax Black Book 1) by John Patrick Kennedy introduces us to Pax, a teen genius who learned to contact the astral plane and communicate with a being who lives in that plane. The bad thing for Pax is that he is also dying. Pax gets an offer from his astral mentor - a chance to have a life of great power, and all he has to do is let the astrals inspect Earth. Pax, of course, agrees to the opportunity. The next event will change Pax and his friend Scarlett's lives forever. The astrals, of course, have their own agenda and mankind doesn't mean much to most of them. What is worse is they are not the biggest issue.

This book is both interesting and controversial. Pax is a highly intelligent young man who has an autoimmune disorder that affects him every day of his life. Pax does not allow this sickness to stop him being a brilliant person. Author John Patrick Kennedy has created a whole new interesting world with the astrals and what they have planned for Earth. I enjoyed this book a great deal and it kept me guessing the entire time I was reading it. There is a depth to each character and each part of the story that you don't see too often in this genre anymore. It is truly a fantastic and enjoyable read. If you want to read a brilliant book that has been well written and has deep and interesting characters, this is a book you will enjoy.
The Stuff of Stars
Book Two of The Seekers dystopian trilogy
David Litwack
2016 Silver Medal
240 Pages
Check current price
Young Adult - Sci-Fi
Reviewed By Emily-Jane Hills Orford for Readers' Favorite

Orah and Nathaniel are on a journey in The Stuff of Stars. It is a journey that began in the first Seekers book, The Children of Darkness. A journey that began with a desire to recover the wonders of an intelligence that existed before their days until temple rule, this journey takes the couple across an ocean to find the descendants of the original keepers, those whose knowledge and intelligence will help, or so they believe, their own world as it struggles to recover from a life marred by multiple restrictions. Orah and Nathaniel do find the descendants of the keepers, but those they seek are now known as dreamers and they are neither alive nor dead. Those they meet represent opposing views of the age of intelligence that led the dreamers to an existence far above and beyond the realms of basic human comprehension. So how will Orah and Nathaniel communicate with these dreamers? How will they convince the opposing communities that there really is no right or wrong and it is better to work together?

This is another powerful story from popular author David Litwack. The Stuff of Stars, although part of a series, is expertly told as if it were a stand-alone novel. Background information from the first book in the series is presented and unraveled as needed. The centuries-old search for a utopian existence is challenged in this second novel as the two protagonists, Orah and Nathaniel, find themselves pitted against two points of view: that intelligence and living with intelligent machines is the only way to survive, and that returning to nature and living off the land is the right way to go. The utopia that the protagonists seek is mired in questions with no answers, and the truth they hope will help their own people across the ocean is difficult to ascertain. Is there a right or a wrong answer? Can a real utopia truly exist? The reader is left with these troubling questions as the novel ends with a bridge to the third book.

Excellent plot development, description, characterization - the reader truly feels like he/she is part of this story. This is a fantastic story that continues the plot initiated in the first Seekers book: a tale about a futuristic utopian world that is anything but perfect. There is only one word to truly define this novel: WOW!
When We Were Human
Kate L. Mary
2016 Gold Medal
261 Pages
Check current price
Young Adult - Sci-Fi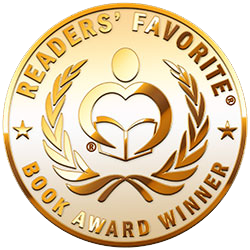 Reviewed By Kayti Nika Raet for Readers' Favorite

When We Were Human by Kate L. Mary is set in a post-apocalyptic world recovering from a devastating alien invasion. Eighteen-year-old Eva has spent the last year punishing herself for her sister's death. With the population destroyed, Earth in ruins, and gangs terrorizing the survivors, she sees little hope left for the future. She soon crosses paths with Walker and Tara, two people traveling down the hot Georgia roads. In these new friends Eva sees a promise of what the future could be, as well as evidence that humanity might not be extinct after all. When a ghost from Eva's past makes an unexpected appearance, the group sets out on a cross-country trek that will teach Eva how to love and hope again, and will remind her what it truly means to be human.

When We Were Human by Kate L. Mary is a well told piece of dystopian, post-apocalyptic fiction that relies less on the physical tropes pepper of the genre, and takes a more introspective approach. It's a steadily paced book filled with nuanced characters and nasty creatures. I think it's brilliant that Mary started When We Were Human after the invasion had passed; it makes things really unique as we get little glimpses here and there of what happened. I would love to learn more about the world Eva and the gang lived in. But as much as When We Were Human is filled with sadness, loss, and regret, it is filled with hope as well.
I must have a sequel!
The Clay Lion
The Clay Lion Series Volume 1
Amalie Jahn
2015 Gold Medal
253 Pages
Check current price
Young Adult - Sci-Fi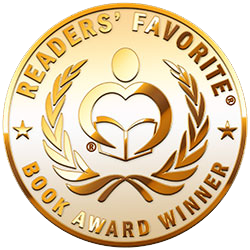 Reviewed By Bil Howard for Readers' Favorite

Dealing with the loss of a loved one is no easy task, but what if you could go back in time and alter the past in order to keep them around? Amalie Jahn poses that question in The Clay Lion. Brooke Wallace was devastated by the loss of her brother Brandon at such an early age to a pulmonary disease. She shut herself off from the rest of the world and decided that her life was not worth living without her brother by her side. Since time travel had been made possible, though highly regulated by the government, Brooke found hope in the possibility that she might travel back in time and alter the events that led to Brandon contracting the disease. After a great deal of study and some assistance from Brandon's pulmonary doctor, she was certain that she would be able to stop two events that were the most likely causes of his illness. Armed with the necessary knowledge to change the course of history and save her brother's life, Brooke returns to a time several weeks before the first possible cause, hoping that she can stop the disease from taking her brother's life. What she discovers is that altering the past can bring about a number of very negative consequences and set other people's lives out of order as well. She also discovers that the time that she had with her brother was even more precious than she had previously realized. Will she bring healing to her brother or healing to herself?

The Clay Lion by Amalie Jahn is a young adult masterpiece. The story and characters will grip you from the very beginning and hold you tightly until the very end. The profound truths present in this book are subtly woven into a tale of adventure mixed with love. Without giving away the story line, I can assure you that once you have been touched by this tale, your life will never be the same, and you will find new courage and a sense of peace. The Clay Lion is a must-read for anyone and everyone, but especially for those, young and old, who are coping with loss.
Chimera
Universe Eventual Book 1
N.J. Tanger
2015 Silver Medal
276 Pages
Check current price
Young Adult - Sci-Fi
Reviewed By Lit Amri for Readers' Favorite

Facing starvation and extinction, without communication or resupply from Earth for the last 15 years, Stephen's Point colony decides to restore the ancient starship Chimera, a living ship that has been dormant for the past 200 years. The young members of the colony are required to complete the Selection training to qualify as Chimera's crew members. They need to make the long journey back to Earth.

Chimera (Universe Eventual, Book I) is an intriguing sci-fi written by N.J. Tanger – Nathan M. Beauchamp, Joshua Russell, and Rachael Tanger. The story unfolds with Theo Puck and Meghan Ziczek, the young protagonists who made the Selection list based on their test results. Tension heats up between the two as Meghan is curious as to how Theo made the cut. The Pucks, after all, "are poor test takers." Theo has his own reasons, and Marcus Locke is one of them, another Selection candidate.

The characters are well-developed and have substantial depth, but I'm more interested in the living ship itself, Chimera, and the girl from Scrapyard, Selena Samuelson. She is the descendant of the original Chimera flight crew. The string of events where Selena awakens and connects with Chimera is the best part for me. Chimera is an exciting sci-fi adventure that has heart as well as action. Undoubtedly, YA and mature readers would enjoy it. My only peeve is that the ending could be less abrupt. Nevertheless, this is not necessarily a flaw of the story. A sequel is on the way. Book II, Earthbound, is expected to be released soon. Simply put, a great read.
Aegis Incursion
The Aegis League Series Book 2
S.S. Segran
2015 Bronze Medal
466 Pages
Check current price
Young Adult - Sci-Fi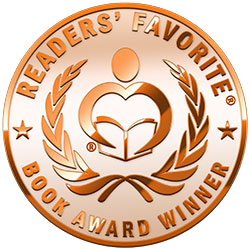 Reviewed By Kathryn Bennett for Readers' Favorite

Aegis Incursion by S.S. Segran is the second book in the Aegis League series. The prologue in this sequel takes us to 1948 where a B-29 superfortress on a top secret mission crashes into Lake Mead and sinks to its watery grave remaining lost for 50 years. Cut to Great Falls, Montana where a group of friends has returned home to live their lives after disappearing in Northern Canada a year earlier when their plane went down - with no memories of what had happened to them after that crash. Meanwhile, in farmlands across the United States and around the world, vital crops are dying and soon famine begins, forcing nations to the brink of war. All of these events seem unrelated until you realize they are simply setting the scene for a battle between good and evil, darkness and those who will become the bearers of light.

Humanity, look how far you have fallen. All right, geek references aside, this is a great book to dive right into and a fantastic follow up to the first. Things are about to go really bad in the world and a small group of teens has to start to make things right. I can only imagine being one of these kids. What's worse - being teased in school for being 'amnesiacs' or having to bring down an evil, global organization? One of the best things about what author S.S. Segran has done here is that the book can be read as a stand-alone; you don't have to have read the first one, although I would recommend it as it is also a solid book. It is not often that I find myself getting hooked on a YA fantasy series, but this is one I am keeping on top of. Every page of the book is enjoyable and gives you new depth into the characters and story. I highly recommend this book.
Infected
The Shiners
Tara Ellis
2015 Honorable Mention
243 Pages
Check current price
Young Adult - Sci-Fi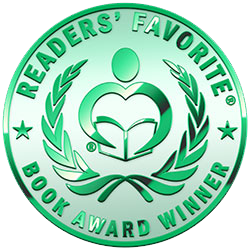 Reviewed By Michelle Randall for Readers' Favorite

In Infected: The Shiners by Tara Ellis, Alex and her younger brother Jake are lying on the hillside in the park, watching the stars along with their mother and most of the rest of the town, waiting for the greatest meteor display in 5000 years. Her dad loved this stuff and had been talking about this display for years; in fact he talked of them watching it in Egypt, but that had been before he died. The shower is spectacular, although one seems to pass by pretty close, and then Alex's mom comes down with a terrible cold. Not only Alex's mom, but most of the town. As people get over of their colds they are not the same, and Alex starts finding clues left behind by her father. She turns to Chris, a 75% Cherokee by blood boy in her school, as he didn't get sick either. Alex is 50% Egyptian by blood. Infected: The Shiners follows Alex and Chris as they try to figure out her father's clues and what is going on with their friends and family. Author Tara Ellis gives us a wonderful story that fits many genres.

Infected builds on purity of a family blood history, so Chris and Alex, having a extremely pure family history, have highly concentrated bloodlines and therefore they do not get sick when the virus takes over. This is a unique concept and at the same time slightly disturbing because the odds of anyone having such a pure bloodline nowadays is remote. Tara Ellis gives us a story that easily falls into the science fiction, or fantasy, or even paranormal genres, but no matter how you classify it, it is worth a read for young adults and adults alike. This book is to be the first in a three-part trilogy.
Contact Author -