The Wolf and the Rain
Tanya Lee
2019 Silver Medal
378 Pages
Check current price
Young Adult - Sci-Fi
Reviewed by K.C. Finn for Readers' Favorite

The Wolf and the Rain is an exciting work of dystopian climate fiction by author Tanya Lee. With a fantastic mix of traditional gangster action and a modern, intelligent sci-fi disaster, the story centers on a southern soldier named Samarra. As the aftermath of global warming continues to ravage the dried-out south, Samarra races north for any hope of survival. In the Barrow, she soon realizes that water isn't the only thing she needs to worry about. Here, Samarra uses her skill set to work for the Vanus, a powerful family amongst the gangs of criminals that roam the streets. Here too she encounters the legendary Raina, the woman in the job before her, and a whole new obsessive investigation begins.

I can't praise this book enough for the inventive genre twisting, blending and superbly diverse themes it contains. Tanya Lee is part of a fantastic movement in fiction towards inclusivity and intelligent, modern themes, all whilst delivering us an exciting and fast-paced gangster novel for the post-modern age. Sam's character is strong and wise but appropriately flawed for a hero, and her adventures dealing with the gross, wet, diseased city of the Barrow are vividly brought to life through descriptions and her inner feelings. The readership of the book is definitely young adults nearer to the adult stage, and the LGBT themes make a realistic and heartfelt addition to the tale overall, without making it the central issue of the story. Overall, The Wolf and the Rain is a superb read that holds much promise for the future of science fiction.
The Chronocar
An Urban Adventure In Time
Steve Bellinger
2019 Gold Medal
131 Pages
Check current price
Young Adult - Sci-Fi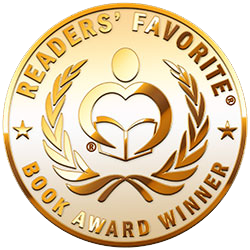 Reviewed by Francine Zane for Readers' Favorite

In The Chronocar, science fiction meets history in a dynamic tale of time travel. When Tony finds a science journal about time travel, he combines this new found knowledge with his own near genius talents to design a Chronocar. His first trip is to meet the gentleman who wrote the paper, a Dr. Semmie Johnson who was once a slave but escaped a harrowing ordeal in search of an education. Through trial and error, Tony learns the true dangers of time travel on both history and the future.

I enjoyed both the plot and the history and science that were introduced into the story to provide the validity to the time travel theories. Combined with interesting characters and believable scenes, I found The Chronocar an excellent read that I would recommend especially to teens and young adults.

Steve Bellinger's story also fills a much-needed niche by featuring black main characters. While Bellinger used racial tensions to add drama to the story, he balanced the dangers of being a minority through history with the fact that not all whites were bigots any more than all blacks were ignorant. He is a master storyteller who takes the time to set the scene with both historical facts and memorable characters. I especially enjoyed how he chose times in history that were unexpected, such as starting Semmie Johnson's story after the Civil War and choosing a quiet time in history for Tony to make his trip back to Chicago, just prior to the Chicago race riots of 1919. By choosing relatively quiet times in history, the reader gets a better feel for what the everyday man experienced.
Nature's Confession
JL Morin
2018 Finalist
268 Pages
Check current price
Young Adult - Sci-Fi
Reviewed by Arya Fomonyuy for Readers' Favorite

Nature's Confession by JL Morin combines a variety of genres and sub-genres into an interesting story of two teenagers fighting to protect nature. It is not your run-of-the-mill sci-fi read, but a book that carries an empathic voice and strongly castigates the mindless practices and traditions that are slowly killing Mother Nature. Holovision News is filled with a lot of junk that pays highly, and while humans continue to desecrate Nature, no one gives a thought to her ultimate fate. Now, a teenager sets out on an adventure to find answers and to change the way we relate to nature. Watch as he and the love of his life set out to make the greatest inventions of their lifetime and to uncover mysteries that could help save Earth, with the help of a female droid.

JL Morin's novel is bold and told in an unusual way. I enjoyed the fact that the author takes liberties with the laws of physics, inventing her own rules. The theme of climate change is beautifully developed and it is a very relevant one, considering the controversies surrounding the Paris deal on climate change. I also enjoyed the fact that the key characters are young and they are very symbolic of a new era. How often do we hear people preach that the youth are the future of the world while doing everything to destroy the world they promise the youth would inherit? That two youngsters should set out to fight for the world they will inherit is a brilliant idea. The plot isn't too complex, but the characters are very interesting and well-developed. Here is a book that is purposeful, written with a vision, and one that every decision maker should read. Nature's Confession is well-written, entertaining, and character-driven; a book that speaks about the one thing everyone should worry about.

The Battle for Darracia
Books I - II - III
Michael Phillip Cash
2018 Honorable Mention
506 Pages
Check current price
Young Adult - Sci-Fi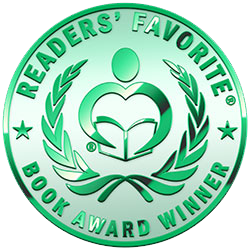 Reviewed by Divine Zape for Readers' Favorite

The Battle for Darracia by Michael Phillip Cash combines three books in one and plunges the reader into a world where chaos is about to tear it apart. The setting is on a planet called Darracia, a place where class distinction is rank and rife. Once a peaceful world, it has slowly become a place where power struggles and skirmishes are the order of the day. It is in this context that the nineteen-year-old Prince V'sair must follow his path and master the power of the mysterious Fireblade, which holds the secrets to a warrior's heart, for him to be able to defeat his uncle who makes claims to the throne. Staf Nuen is bent on conquering Darracia, and the only thing that could help defeat him is the power of the Elements. Can the young prince gain mastery of this art in time to protect his planet and his people?

The Battle for Darracia is an exciting tale that features strong elements of both sci-fi and epic fantasy. The story is well-crafted and the writing is poetic, filled with powerful imagery and descriptions that render an imaginary world so vivid that readers will think it is real. Michael Phillip Cash has done a great job in building conflict at a phenomenal scale in this novel and readers will be keen to follow the characters until the final battle. The story is well-plotted and beautifully paced, featuring surprises that readers won't see coming, a style that compels readers to move swiftly to the next chapter every time they finish one. I loved the writing, the memorable characters — especially the young prince and his personal development in a journey symbolic of the path everyone must take toward self-discovery — the strong setting, and the satisfying denouement. It is an exciting and enjoyable read.

Becoming Animals
Olga Werby and Christopher Werby
2018 Bronze Medal
438 Pages
Check current price
Young Adult - Sci-Fi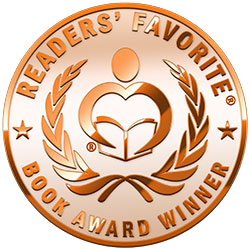 Reviewed by Grant Leishman for Readers' Favorite

Becoming Animals by Olga and Christopher Werby explores an idea that probably few of us have ever thought about. What would it be like to inhabit and share an animal's brain? Would the humanity overtake the animal, would the animal display dominance or would it be possible to co-exist and to share their experiences, understanding and view of the world? When eight-year-old Toby Crowe is left alone in her father Will's lab to play with the lab rat, it soon becomes obvious to all those involved in the BRATS project that Toby has an affinity with not only the animals, but the idea of joining minds and "riding" the animals. Dr Will Crowe heads up the BRATS programme, which is funded by the Army. The plan, initially, was to use rats or other animals to assist the Army in searching for survivors in the rubble of buildings as part of their disaster relief programmes. Other member of the Armed Forces, though, have ulterior motives for trying to meld human minds with animal minds. For Toby, who suffers from Cystic Fibrosis and whose mother is terminally ill with the illness, the idea of becoming part of another animal seems one way of leaving something of herself behind when her illness eventually claims her young life.

As a concept for a novel I found the idea of melding with an animal's mind, in Becoming Animals, to be utterly fascinating and was excited to see how this would develop for young Toby. I became very invested in the characters created by Olga and Christopher Werby and consequently enjoyed this children's/young adult book even more than I thought I would. The amount of honest research that had clearly gone on before penning this novel lent real authenticity to the tale. I had heard much of what was discussed in broad details in various places, but had perhaps not realised the possible implications - this was especially true of the idea of neuroplasticity and our brain's ability to reset and remake neural connections, at will or as required. The book was an incredibly easy read and although the science might be above the understanding of some of the authors' intended audience, it in no way detracted from the understanding of the story. This story is unique, in my opinion, a rare quality in today's book market. I commend the two authors for their ingenuity and creativity and can highly recommend this read. A great job!
Outbreak
The Brother's Creed Book 1
Joshua C. Chadd
2018 Silver Medal
204 Pages
Check current price
Young Adult - Sci-Fi
Reviewed by Scott Cahan for Readers' Favorite

Outbreak by Joshua C. Chadd is a zombie apocalypse story told from the point of view of three men who were uniquely prepared for the event before it even started. In other words, they have all the weapons, equipment and vehicles needed to give them the best chance of survival in a world gone mad. The zombies are the slow walkers that The Walking Dead fans will be familiar with. The story follows two small groups of survivors. The first is a pair of brothers, trying to reach their parents amid all the chaos. The second is a middle-aged man along with his ex-wife and adult daughter. There is much violence along the way, as to be expected, mostly against mindless zombies, but some also against aggressive non-infected people. The story also focuses on the family bonds that help our characters cope with the carnage all around them.

I enjoyed Outbreak. At first, I was a little unsure because the main characters were so well armed and ready for the zombies. But, after I got past that and realized there really could be people out there who are as prepared as these guys, I was able to sit back and enjoy the story. Author Joshua C. Chadd did a great job of ratcheting up the tension as the plot unfolded. Our characters went from having fun shooting zombies, to getting stuck in out-of-control situations that pushed them well beyond their limits, physically and mentally. He also gave us some likable characters and a strong bond of love between family members that gives Outbreak a lot of heart, making the story work on a deeper level. Outbreak is a rare zombie apocalypse book that has equal doses of violence and family warmth. For those who like to read about the human experience as they fight for survival in a world overrun by zombies, there is much to enjoy in Outbreak.

Wanted
The Chase Ryder Series Book 1
Jo Ho
2018 Gold Medal
666 Pages
Check current price
Young Adult - Sci-Fi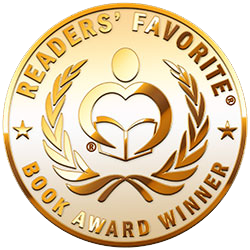 Reviewed by Liz Konkel for Readers' Favorite

Wanted by Jo Ho is the first in the Chase Ryder series. Chase Ryder is fourteen and living on the streets when one night as she scrounges for food, she discovers a dog in the same situation. After he brings her food and saves her life, she realizes there's more to this dog, Bandit, than meets the eye. The two quickly bond, and learn to communicate as Chase learns a startling secret about this seemingly ordinary dog. After being attacked and with Bandit wounded, Chase finds the first vet she can, the grieving Jake Sullivan. Sully sees a girl and dog that need his help, but he doesn't expect to see a warning sign for the dog that says he's carrying a virus. When they're attacked and his home is set on fire, Sully knows that he must do all he can to protect Chase and Bandit. Together the three go on the run, and try to piece together where Bandit came from while trying to stay alive.

Jo Ho has an interesting format, using quick chapters, two first person narrators, and even a few third person perspectives. It's reminiscent of film, with the chapters stylized similar to scenes, but with in-depth character emotions. The writing is smart and creative, and somehow Ho depicts the villain in a sympathetic light. The ragtag team members are a perfect fit for each other: Chase has run away from home, Bandit has escaped an animal testing facility, and Sully recently lost his wife. Each of them is lost, and hindered by their pasts, but when they come together they form a bond that allows for them to build a makeshift family. Finding each other is what they needed, not just to save Bandit, but to give each of them a purpose and a second chance. Wanted is a gripping action adventure with friendship, danger, and second chances.

I Want Superpowers
Steven Bereznai
2017 Finalist
260 Pages
Check current price
Young Adult - Sci-Fi
Reviewed by Arya Fomonyuy for Readers' Favorite

In I Want Superpowers by Steven Bereznai, sixteen-year-old Caitlin Feral undergoes the greatest challenge of her life to define her place in an evolved, dystopian, and segregated world. It is set against the backdrop of a dystopian world where humans (Dregs) and super-powered people (Supergenics) have lived together until the Genetic Wars. After the war, everything changes and a clear separation between humans and super-powered people becomes very clear and distinct. However, children born of Dregs can evolve into the society of the super-powered people if they demonstrate signs of special skills. Every kid must undergo testing to find out if they will remain in the slums and live under repressive laws or become part of the superior group. It is Caitlin's turn but is she ready for the trial? Can she still carry on after uncovering secrets that could change everything — both for her and for everyone — and that could put her life in grave danger?

This is a powerful blend of sci-fi and dystopian, a story of resilience, personal growth, and inner strength. Here is a book that will appeal to fans of Divergent. I knew I'd love Caitlin Feral the moment I met her. It was the exciting and compelling narrative voice and the clear point of view that pulled me in right off the bat. The story is told in an absorbing, first person narrative that allows the reader to feel the protagonist and to penetrate her thoughts easily. The plot is unique, even if the concept behind the story isn't entirely original. I enjoyed the fact that the story is conflict-driven and the characters are such that readers will stick with them. I Want Superpowers features great prose, unique and compelling characters, and an exciting plot. I enjoyed Steven Bereznai's writing immensely!

Biome
Ryan Galloway
2017 Finalist
346 Pages
Check current price
Young Adult - Sci-Fi
Reviewed by Caitlin Lyle Farley for Readers' Favorite

Ryan Galloway's debut novel, Biome, takes the reader to a Mars Colony in its infancy stages. Lizzy is one of two hundred cadets on the Colony. The cadet's primary duty is to tend to the plants growing in the various biome domes while Mars is being terraformed. Every week, the cadets attend therapy to ensure their mental health, but the doctors in charge of the cadets have taken this to extreme levels. Each therapy session ends with a revision, a process that partially erases their memories. One day Lizzy wakes up with all the cadets' stolen memories in her brain. She has only a week before the next revision, only a week to figure out what the doctors are so desperate to keep secret that they'll erase any memory of it from the cadets' minds.

Biome pairs a fascinating premise with a gripping plot that will keep you guessing right up to the last page. The technicalities of life in the domes, and the terraforming process, are well thought out and realistic. Lizzy is strong and intelligent. I didn't like her much, but that didn't make her any less compelling as a character. Her struggle to adapt to the vast collection of memories inside her head presents her with a variety of moral dilemmas, as well as raising complex, thought provoking questions for the reader. I liked the fact that she's forced to form alliances with people she doesn't like, never mind trust. Galloway has penned an excellent debut novel. It will be interesting to see what this talented writer does in the sequel to Biome.

Black Wings
Iryna K. Combs
2017 Finalist
232 Pages
Check current price
Young Adult - Sci-Fi
Reviewed by Rabia Tanveer for Readers' Favorite

Black Wings by Iryna K. Combs is the story of Annabel, a humanoid who was captured by a species known for their cruelty. Annabel was captured by the Varkins and tortured in some heinous ways. The pain and agony is too much, she wants to escape, but that will not be easy. Can Annabel escape? Can she survive the pressure of fitting in with her people after all that she has been through? Getting away from the enemy was the easy part; learning to live again is the challenge for Annabel. Can she manage to be the person she was before? Will she ever get back what she has lost?

Black Wings is one of those novels that is carefully thought out and tested before being written down and presented to the reader. Combs definitely worked a lot on making sure that everything fits perfectly. She crafted a world that is believable and understandable. Scarily enough, it feels real too. You cannot help but sympathize with Annabel. She is strong and trying to survive. She is courageous and determined. The torture was gruesome, so people who are squeamish should skip those pages. But for me, it made the novel real and allowed me to connect with Annabel like I would with anyone in this situation. All in all, this is definitely a sci-fi everyone would enjoy.
Contact Author -