The Runaway
Barrett Boys Book 1
Jordan Ford
2021 Finalist
414 Pages
Check current price
Young Adult - Romance
Reviewed by Tammy Ruggles for Readers' Favorite

The Runaway (Barrett Boys Book 1) by Jordan Ford is a thoroughly entertaining and evocative YA romance novel. The author brings us well-drawn characters that come across so real that you feel like you know them. Michael and Annie are a couple that will capture your imagination and emotions. Michael has secrets and reasons to keep his distance, but Annie is in need. The question is whether he is willing to risk everything to help her. His mistakes and his heart could be his undoing. He wants to turn the page and keep going, but he's reluctant with the pain Annie is going through. They love each other, but will it be enough to help them escape?

You will get caught up in Ford's characters. This romance has something for everyone who loves the genre. It is a cut above some YA romances in that it doesn't seem formulaic even though you'll recognize a few tried and true themes. Michael is a natural hero but he has a lot on his plate, and it may be too much. There is only so much a man can take. He is torn between leaving and helping Annie, and this is an enticing dynamic to use for the plot. I like that the characters are multi-dimensional, have inner and outer conflict, goals, obstacles--all the elements you find in a well-written story. I like how the characters change and grow, as well as their backstories. The characters are imperfect, which makes them even more believable, and creates a curiosity in the reader as to what could be coming next because they aren't always predictable. There is a good balance of action and drama, the story is evenly paced, and the alternating POV lends a personal, immediate feel to the narrative. When it comes to choosing your next YA romance, make it The Runaway (Barrett Boys Book 1) by Jordan Ford.
Carried Away
A E Brouhard
2021 Honorable Mention
232 Pages
Check current price
Young Adult - Romance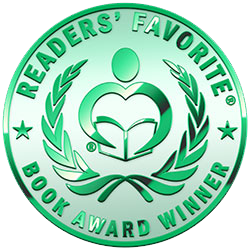 Reviewed by Jack Magnus for Readers' Favorite

Carried Away is a romance novel for young and new adults written by A.E. Brouhard. Leila Thomas was no stranger to experiencing memories powerfully evoked by scents, or scenes, or songs. She rather enjoyed traveling back into her past; sometimes, those memories felt more real than reality itself. One day, while sitting in her car, the 28-year-old was transported back, ten years earlier, to the summer before her senior year in high school. Actually, she went a bit farther back to the last day of school. It was a day of excitement and promise -- and disappointment. She learned that just about everyone except her was aware of her boyfriend Kyle cheating on her, but she found dumping him was surprisingly easy and rather painless. Meanwhile, she and her best friend, Trin, were bubbling over with their plans for the summer. Leila did have to work a summer job, unlike her more privileged friend, but the first few days of summer vacation were theirs alone to enjoy.

A. E. Brouhard's Carried Away is a well-written and engaging story about that special last summer before senior year in high school. I loved how the author uses the present day as a frame for her main character's nostalgic look into the past and found the romance she builds between Leila and Leo to be profoundly sweet and moving. Brouhard adroitly conveys the insecurities and aspirations of teens on the verge of adulthood, and the tensions she creates between the best friends over Leo give the story heft and dimension. Her characters are beautifully detailed and authentic, and her plot kept me interested and involved in their lives. Carried Away is highly recommended.
Dead Sea
Mia Kerick Story Ballads Book 2
Mia Kerick
2021 Bronze Medal
274 Pages
Check current price
Young Adult - Romance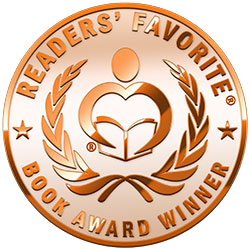 Reviewed by Divine Zape for Readers' Favorite

Dead Sea by Mia Kerick is a coming-of-age novel with strong characters and meaningful themes of friendship, love, and human connection. There is only one thing that Kyle and Lenny have in common — they are both loners. Kyle is the meanest bully on campus. Lenny prefers self-effacement. When Lenny has had enough of the bullying, he decides to commit suicide by drowning, so he swims out into the ocean, determined to be carried away by the riptide. Kyle, who just wants a good swim, is stunned when he sees Lenny drowning and makes a desperate, instinctive move to save his life. This heroic act transforms the two young men and establishes a strong bond between them. But can Kyle break the inner barriers of Lenny's heart and uncover what troubles his soul? Can Lenny find in Kyle to reason to live?

Mia Kerick's novel is emotionally engaging and fast-moving, a novel that will keep the reader's attention from the beginning to the end. It is character-driven and I enjoyed the way she develops the humanity of the key characters, who are genuinely flawed and appealing to the reader's sense of sympathy. They are two people who are broken and it is in their brokenness that they discover a connection that brings meaning to their lives. An almost tragic event is all it takes to set them on a path towards self-awareness, personal growth, and strong love. Dead Sea is a beautiful story that explores the growth of two troubled teens and their love is something that gives each of them shelter. It is interesting to notice the transformations taking place in Kyle, who suddenly realizes that being strong is being compassionate and instead of being a bully, he becomes a protector. The conversations are enlivening and emotionally touching. I also enjoyed how the author writes the family dynamics in this story. It is one of the best coming-of-age stories I have read in a while.
Saoirse Berger's Bookish Lens In La La Land
Nicole Schubert
2021 Silver Medal
311 Pages
Check current price
Young Adult - Romance
Reviewed by Pikasho Deka for Readers' Favorite

If coming-of-age romantic comedies are your forte, grab yourself a copy of Saoirse Berger's Bookish Lens In La La Land by Nicole Schubert. The only single teenager amongst her group of friends, eighteen-year-old BookTuber and blogger Saoirse Berger has romantic fantasies of being swept off her feet. While working for her uncle's film, she develops a burgeoning crush on a twenty-three-year-old directorial prodigy named Leo Landis. However, his on and off relationship with his girlfriend and Saoirse's insecurities make her hesitant to pursue a potential long-term relationship. To complicate things further, Saoirse finds a kindred spirit in the form of Hector Rojas. Hector is a mural artist who mistakenly becomes infatuated with Saoirse's cousin Sadie, a talented actress who acts as the face of Saoirse's BookTube channel.

Author Nicole Schubert writes Saoirse's tale in a personal diary style, making the narrative highly accessible and providing it with a contemporary feel that makes it so much more entertaining to read. Most of the characters are typical teenagers on the verge of adulthood, trying to cope with their changing environments. Saoirse is a likable protagonist, and her relationships with her friends and family form the backbone of the narrative. I particularly enjoyed her dynamic with Hector and Sadie. This is a character-driven story, and as such, the plot moves at a relatively slower pace. But the story feels all the more immersive because of that. I would recommend Saoirse Berger's Bookish Lens In La La Land to readers who enjoy young adult romance novels.
A Kiss Beneath A Strawberry Moon
Daydreams & Dragonflies Rock 'N Sweet Romance 3
Tamara Ferguson
2021 Gold Medal
144 Pages
Check current price
Young Adult - Romance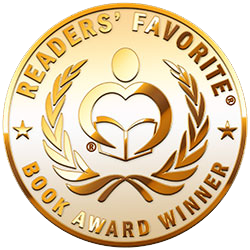 Reviewed by Kristy Volchko for Readers' Favorite

A Kiss Beneath A Strawberry Moon by Tamara Ferguson is the third installment of the captivating Daydreams & Dragonflies Rock 'N Sweet Romance series. It began at the peak of Crystal Rock with a sweet song, long before these two young souls ever crossed paths. And when they do, it's as if young Drew had been singing that melody expressly for Marielle forever and ever. But love and life are sometimes far from smooth sailing and will mercilessly test the waters of even the rarest kind of true love. Would Drew and Marielle somehow be torn apart and lose that precious, melodic connection forever? Or would they have the strength to weather life's storms, somehow drift back to one another, and sail the sea of love beneath the Strawberry Moon?

A Kiss Beneath A Strawberry Moon by Tamara Ferguson is an enchanting lovers' delight! Brimming with the kind of poetic, timeless love that romance readers adore, this beautifully written story about handsome, talented Drew Kendall and lovely Marielle McKinnon is an engaging one. It is bejeweled with beautiful music, friendship, longing, passion, life's complicated ups and downs, and well as the Strawberry Moon. With its loveable, relatable characters and descriptive scenes, this dreamy novel was a pure joy to read. I turned the last page feeling as if I'd stepped out of a very special, magical kind of love story and didn't want it to come to an end. Drew and Marielle are simply delightful! I highly recommend this book to anyone who loves a feel-good, heartwarming story as much as I do.
Forever Summer
Nicole Bea
2020 Finalist
Kindle Edition
Check current price
Young Adult - Romance
Reviewed by Christian Sia for Readers' Favorite

Forever Summer by Nicole Bea is a young adult romance with strong characters. Morrigan Westhaver has had a difficult and painful relationship, abused by her ex-boyfriend. The wounds are deep. When she leaves Michigan to go to her father's ranch in Alabama, she is unsure if she can leave the painful past behind her, with the disturbing text messages from her ex, the voicemails that belittle her, and words that hurt. But the ranch turns out to offer more than she'd expected. She instantly takes a liking to Stormy, a rescued horse, and one of the guys working at the ranch, Levy. Levy is very gentle and attractive and Morrigan not only finds his company uplifting and positive, but she is also attracted to him. Can he be the path of healing from a relationship that has left her broken?

Nicole Bea has written a very beautiful novel with characters that are both emotionally and psychologically rich. I loved the way Morrigan is developed; she is so human and so genuinely flawed that she is believable and readers can easily connect to her. I loved how the author explores the effects of an abusive relationship on self-esteem. The protagonist is a character who begins to doubt herself because of the horrible things the ex has told her. The character arc is impeccable, especially the transformation taking place in Morrigan from the moment she meets Levy. The prose is crisp. Dialogues feel natural. The descriptions are clear and vivid. Forever Summer is a novel with a simple plot but with elaborately developed characters.
Between Worlds
Micky O'Brady
2020 Honorable Mention
355 Pages
Check current price
Young Adult - Romance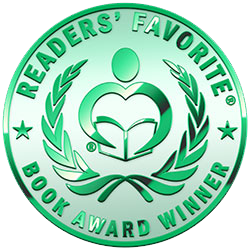 Reviewed by K.C. Finn for Readers' Favorite

Between Worlds is a work of fiction in the science fiction genre, aimed at young adults and written by author Micky O'Brady. The book is an exciting adventure between parallel worlds in which the relatable young protagonist finds herself exploring an alternative world after a panic attack breaks the barrier between worlds. Hunted by people who want to do great harm to her native Earth, the plot follows her race to save humanity from an inter-dimensional threat, all whilst struggling with her feelings towards a member of the enemy race assigned to guard her by the very authorities she's running from.

One of the most immediate and effective elements of this excellent book is the presentation of Noa, the central protagonist. Taking a condition like panic attacks, which can be so crippling and incapacitating, and using it to show such strength and that anyone can become heroic, no matter what they have to deal with, is a truly inspiring central theme. Noa and Avery are charmingly written with relatable dialogue and a genuine emotional sensitivity to their growing closeness, which weaves through the well-designed plot without ever taking it over too much. The plot itself is very well planned for the chain of events, with many a twist and cliffhanger moment that is sure to keep the young adult target audience on their toes. Overall, Between Worlds by author Micky O'Brady is an accomplished and exciting paranormal work that offers plenty for its readership in terms of style, atmosphere, and character development.
Cherokee Summer
Susan Antony
2020 Bronze Medal
332 Pages
Check current price
Young Adult - Romance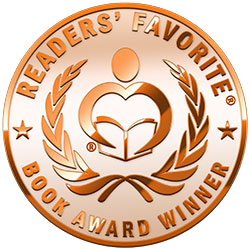 Reviewed by Cheryl Schopen for Readers' Favorite

In Cherokee Summer by Susan Antony, Ace and her family are spending the summer in Cherokee, North Carolina. She just tries to take it day by day, taking care of her autistic brother and dealing with her alcoholic mother and absent father. Then, she meets John, a Native American Cherokee Tribe member on the nearby reservation. John has his share of family drama as well. His mother hasn't exactly been a mother to him and his grandmother, while loving and just wanting the best for her grandson, is also very traditional, stubborn, and set in her ways. When Ace and John meet, there is an instant connection. They almost instantly fall in love, but their families and other circumstances try to keep them apart. Is their love strong enough to keep them together, especially when Ace mysteriously disappears?

Cherokee Summer is a beautiful love story between two teenagers from different worlds that will draw you in and get you hooked from beginning to end. Even though the pacing was a little too quick at times, I thoroughly enjoyed following their relationship. The romance was realistic and sweet, and I just couldn't get enough. It may have been written for the young adult crowd, but as a woman in my 30s, I could easily relate to Ace and her relationship with John. It is young love, but it has its trials and tribulations just like any other relationship. With its relatable characters, exciting and suspenseful plot, and sweet, nostalgic romance, this book is perfect for teenagers and adults alike. I, for one, was on the brink of tears when it ended. I craved more. I wanted to keep reading about these characters that I grew to love. Susan Antony is definitely an author I will be following from now on.
Beyond Believing
The Beyond Series, Book 1
D.D. Marx
2020 Silver Medal
Kindle Edition
Check current price
Young Adult - Romance
Reviewed by K.C. Finn for Readers' Favorite

Beyond Believing is a work of interpersonal drama, romantic fiction and true-life drama penned by author D. D. Marx. In its audiobook format, it is narrated by Heather Masters and Angus King, and it forms the first volume of The Beyond Series. The plot follows Olivia, whose life is turned totally upside down by the tragic and sudden death of her best friend Dan. As Olivia comes to terms with Dan's passing and relies on their friendship to get her through life, a series of unbelievable and unexpected events begin to take shape, leading Olivia to a brand new life she could never have imagined.

Author D. D. Marx has created a character close to her own heart in Olivia, and that realness shows through and endears us to her on every page. The plot is well constructed to encapsulate some of the more spiritual concepts of the story, and it still grounds us to the emotional difficulties of real life and the decisions we must face every day. In terms of its audiobook production, the narration provided by Heather Masters and Angus King helps to create incredibly memorable characters who seem genuine and likable. Masters, especially, brings Olivia to us with authentic and emotive first-person nuances and little personality ticks that we can connect with. The editing quality of the audio is also superbly crisp and clean, with no discernible interference during playback. Overall, Beyond Believing is an excellent story brought to an even higher level of quality by its audiobook cast, putting author D. D. Marx on the map as an excellent and emotive dramatic writer.
Paper Cranes
A Fairytale Twist Novel
Jordan Ford
2020 Gold Medal
344 Pages
Check current price
Young Adult - Romance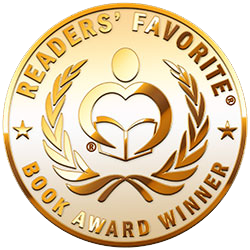 Reviewed by Anne-Marie Reynolds for Readers' Favorite

Paper Cranes by Jordan Ford is a Fairytale Twist Novel, a romantic tale of loss and love. Tristan has barely emotionally survived his parents' divorce and makes the decision to stay with his dad, moving across the country. He shuts everyone out until the day he meets a girl in a tower. Helena Thompson is unlike anyone that Tristan has ever met. She's a little bit weird and she spends her time locked away in an imaginary world, her way of coping with how her paranoid mother makes her live. Tristan can't help himself; intrigued by Helena, he keeps going back to her but their friendship must be a secret. Inevitably, Helena's mother finds out and makes life hard for both Tristan and Helena. Can Tristan win through? Has he got what it takes to fight for Helena or will her mother keep them apart?

Paper Cranes (A Fairytale Twist Novel) by Jordan Ford is a wonderful novel based on the popular fairytale of Rapunzel told from Tristan's point of view. It's captivating, compelling reading as we follow Tristan trying to mend the hurt in his heart. The characters are deep, multi-faceted, and those different facets shine through in each chapter. You will find yourself holding your breath at many points during the story and you won't be able to stop the tears as you read this magical, heartwarming tale of young love. Jordan Ford has touched on many different issues here, including divorce, mental health issues, bullying and more. The story takes you on a steady journey that will have you reading until the very end. Whether it will be the happy-ever-after of classic fairy tales can only be discovered in one way ... by reading to the very end. You won't be disappointed and I guarantee this wonderful modern-day fairy tale will have you looking deep into your own heart.
Contact Author -