Joined
Book One
Mara Gan
2019 Gold Medal
478 Pages
Check current price
Young Adult - Romance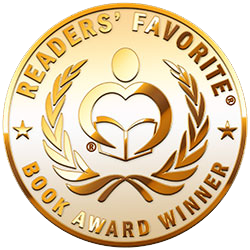 Reviewed By Deborah Adams for Readers' Favorite

Andromeda is the Heir to a Galaxy and this is a big year for her. She's getting engaged, about to take over the throne, and under threat of assassination on a daily basis. Enter the Protector, who was chosen by an Oracle to see to her safety. He's a big, dangerous mercenary who just happens to set her heart pounding double-time. Joined: Book One by Mara Gan follows these two characters in a tug of war of emotions that had me on the edge of my seat the entire story.

The world building was really well done, with just enough description to picture the futuristic and other-worldly settings but not so much that it lost sight of character and plot development. Speaking of characters, Gan did a great job of getting me invested and wanting to peel back their layers. While altruistic almost to an extreme, Meda showed enough moments of humanoid flaws to make her believable. Her protector, Perseus, was set up to be a figurative darkness to her light, but still with a golden heart. He was almost too invincible to be real at times. He somehow managed to settle a lot of fights, kill a lot of people, and still never get a scratch. Both main characters experienced growth and overcame flaws.

Great twists to the story included Meda having a really unique form of mind-reading and empath abilities, plus several other species/characters were introduced with special skills and it was fun learning about what made them different. Mara Gan set a fun pace with action and twists frequent enough to keep the reader engaged. Side characters were numerous, so many of them just didn't get much development time, but I feel confident we will get to see more of them in the subsequent books. This story will reel you in fast! In conclusion, if you like fun characters and action-packed plots with a sizable dose of romantic tension and forbidden love tropes, you will find an entertaining read in Joined. You will want Book Two ASAP!
The Byrds and D'Beez
Pettrina Clarke
2019 Silver Medal
165 Pages
Check current price
Young Adult - Romance
Reviewed By Kristy Vee for Readers' Favorite

The Byrds And D'Beez by Pettrina Clarke is a steamy, suspenseful novel about the beauty of young love and the beauty of karma. Melanie Ming Byrds and Taylor D'Beez have known each other for as long as they can remember and are crazy for one another. As their passionate love grows deeper and stronger by the day, the secrets and past transgressions of the adults surrounding them begin to emerge and haunt them mercilessly. As the couple slowly unravels the drama and hidden agendas, they cling to each other for hope and stability as their lives are turned completely upside down. They soon learn that the past doesn't always stay in the past and that sometimes greed, jealousy, and vengeance have a way of hiding in the shadows. Worst of all, sometimes it's the ones you love the most that are sharpening their claws and ready to strike when you least expect.

The Byrds And D'Beez is a clever title for this sexy, dramatic, titillating read. Full of passion and erotic scenes, some of the pages are so hot they seem like they're about to burst into flames! Tzzzz! (I'm fanning myself.) Taylor and Melanie are so adorable and I couldn't help but laugh at the very authentic-sounding dialogue. The story is chock-full of suspense, wit, humor, and the way the author describes in detail the private thoughts and motivations of each character was great. I especially wanted to know what wild, wild Barbs was thinking. Whew! If you're looking for a cool, Saturday night bubble-bath read, you've got it. Well done.
The Edge Rules
The Rules Series #3
Melanie Hooyenga
2019 Bronze Medal
300 Pages
Check current price
Young Adult - Romance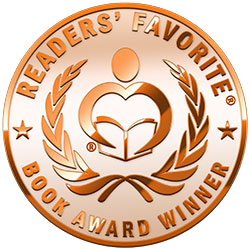 Reviewed By Stephen Fisher for Readers' Favorite

The Edge Rules by Melanie Hooyenga is the third book of The Rules Series, and it is truly a gem that begins with Brianna Vines' life being turned upside down. To top it all off, her father drops a bombshell that he is moving out of their home and in with another woman. Her father gave her some incentive that if she completes her 50 hours of community service by Christmas Day, he will take her on a skiing trip to Switzerland with his new family. When she reports for her assignment, she meets a couple of new friends, with one of them being a Mexican American young man named Xavier. He introduces her to snowboarding, a sport that she thought she would never get caught doing. Between the chaos of both her personal and social life, Brianna's morals and personality begin to change, but she still has some past history issues that threaten relationships with her new friends.

Melanie Hooyenga does an absolutely outstanding job of moving this page-turning story along with some very real characters that are well developed. With all of the heartbreaking drama that accompanies broken marriages and new opportunities with second families, the story unfolds with many surprises and all of the mixed emotions of seventeen-year-old Brianna. She undergoes a positive transformation while trying to erase the wrongs that followed in her wake. The Edge Rules is an amazing story that captured my attention and kept me enthralled from beginning to end. It was quite the emotional roller coaster ride with the author's knowledge of both skiing and snowboarding skills combined with romance and heartbreak. Along with a few surprises thrown in for good measure. Brava!
Sam and James
The Missing Teen
AA Freda
2019 Honorable Mention
226 Pages
Check current price
Young Adult - Romance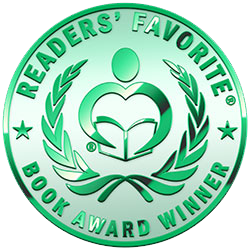 Reviewed By Lesley Jones for Readers' Favorite

In Sam and James: The Missing Teen by AA Freda, as the granddaughter of wealthy tycoon Henry Greenwald takes her usual route home from school, little does she know she is being watched. On that fateful January afternoon in 1969, 14-year-old Penelope Campos is about to face her worse nightmare. The terrified schoolgirl is kidnapped and now her captors can execute their gruesome plan. Two months later, Vietnam vet James is travelling with fiancée Sam to start a new life in Colorado. His only plan for the future is to forget the nightmare memories of war, find a job and plan his wedding to Sam. Little does he realize that a chance encounter will bring him into contact with Greenwald and Penelope's disappearance. With a local man confessing to the kidnapping, the case is closed. James' search for the truth takes him back into a war zone, only this time it is to find a missing child.

From the first paragraph, the author successfully set a sinister scene and hooked me into the story. The plot moved forward at an exciting pace and I read the entire book in one sitting. Freda introduced the amazing characters gradually, so I did not get lost in the story. Every character had an individual personality, from charming and witty James, to sassy and confident Sam, and their dialogue matched their personalities perfectly. All of the characters had personality flaws which made them entirely three-dimensional and believable. There were many scenes that were difficult to read because of the subject matter. However, the scenes were needed for the story to be authentic; this again must be attributed to the author's writing ability.

The conflicts and obstacles throughout kept my interest. There were many sub-plots which were as strong as the main story line. This story was not simply about the search for a missing schoolgirl, but building strong relationships, and facing moral dilemmas. The ending was gripping and, hopefully, there could be more investigations by James and Sam. If you love action, mystery and a novel that makes you think, then I highly recommend this one.
Boy Band
Volume 1
Jacqueline E. Smith
2019 Finalist
199 Pages
Check current price
Young Adult - Romance
Reviewed By Lisa McCombs for Readers' Favorite

It's weird being in love with your best friend. Mel doesn't want to be, but she is and always has been in love with Sam. Best friends since childhood and all through high school, Mel and Sam share dreams and often finish one another's thoughts. If not for public opinion, the two would be the best couple ever. Upon graduation, school friends Sam, Mel, Joni, Josh, Cory, Berkley, and Jesse take their musical passion to the road and find themselves living the dream as members of a band, The Kind of September. Once in the limelight of musical gossip, any hope of a non-platonic relationship is impossible. It isn't worth the temptation of ending a perfect relationship in lieu of romance. As The Kind of September gains popularity, touring the country in such close quarters really tests the boundaries of propriety, forcing Mel to come face-to-face with the unpleasant reality that Sam might not always be there for her.

Boy Band: Volume 1 by Jacqueline E. Smith is a fun, fast-paced young adult romance that warmed the heart of this reviewer. A fresh perspective of celebrity acclaim, Boy Band sheds a welcome light on the lives of young performers. With an underlying theme of not believing all that is written about Hollywood glamour, Jacqueline E. Smith offers a refreshing view of fame while highlighting the many hardships of living the celebrity life style. I believe that teen/YA readers will enjoy the quirky language and easy format in which Boy Band is written. A must-read for young adult readers.
The Trail Rules
Melanie Hooyenga
2018 Silver Medal
280 Pages
Check current price
Young Adult - Romance
Reviewed By Kimberlee J Benart for Readers' Favorite

The Trail Rules is the second book in The Rules teen romance series by Melanie Hooyenga. Sixteen-year-old Mikayla "Mike" Westin has great friends and a supportive boyfriend, but lacks confidence following some serious social drama at school last year. During summer break, her boyfriend Evan trained Mike in the sport of trail biking and their romance flourished. Or did it? As Mike starts the eleventh grade, she's under pressure from her parents to focus on academics, but the drama continues at school. Mike breaks up with Evan and begins riding with a new group of biking enthusiasts, including Mica, a senior at another school. Will matters improve for Mike at home, at school, and on the bike trail? And is a new romance in her future?

In The Trail Rules, Hooyenga gives us an expertly-written, well-paced narrative and a fascinating and well-developed cast of teen and adult characters. On its surface, it's a simple romance that incorporates high school social drama with personal growth through the physical, emotional, and mental challenge of a sport. Mike is a very likable teen who hasn't yet found her own path or her inner courage. As she gains experience on the bike, she devises ten (plus one) "trail rules," which also help her face the challenges of life. I especially enjoyed the inclusion of the Ethics class and teacher, and the sensitive way the strain between Mike and her parents is portrayed. Some readers (or their parents) may be concerned with the appropriateness of certain language or scenes, but that said, this is an extremely positive and engaging story told in a very beautiful way. Highly recommended.

The Fountain
Suzy Vadori
2018 Bronze Medal
210 Pages
Check current price
Young Adult - Romance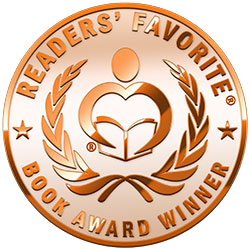 Reviewed By Patricia Bell for Readers' Favorite

The Fountain by Suzy Vadori is the first book in The Fountain book series. It starts out with Ava Marshall on her first day at the new boarding school, St Augustus. Right from the start, Ava seems to hit it off wrong with Courtney, a girl on her swim team. For whatever reason, Courtney does not want Ava on the swim team and tries to get her disqualified. Ava, a nice girl, and not understanding why all this is happening to her, happens upon a wishing well in the west woods of the grounds, where she makes a wish that changes her life more than she'd bargained for. From the moment she realizes her wish has been granted, she begins trying to figure out how to undo it. She enlists the help of a new friend, Ethan, which serves to complicate her life even more.

Suzi Vadori has done it again! The Fountain was a splendid read from start to finish. As a matter of fact, once I started, I don't think I set it down until it was finished. I love her characters. Ava is a sweet girl who has a soft heart. My kind of girl. The story did not end quite the way I expected it to, and that made it all the better. There were many unexpected turns throughout the book that left my mouth hanging open. The Fountain is a good read for tweens and teens and, as a parent, I would have no problem allowing my teens to read it. No sexual situations or harsh language, just good wholesome fun. Great job once again, Suzi!

The LoveLock
A Suspenseful and Sensual Love Story
Eichin Chang-Lim
2018 Honorable Mention
256 Pages
Check current price
Young Adult - Romance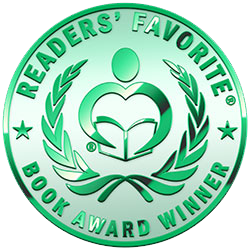 Reviewed By Divine Zape for Readers' Favorite

Tender and deeply moving, The LoveLock: A Suspenseful and Sensual Love Story by Eichin Chang-Lim is a love story about Violet and Dylan, two college sweethearts whose relationship is destroyed by a tragedy that tears them apart. As grown-ups, they have to face the challenges of life, each one alone. Violet will travel a very dark path, ending up as a stripper, while Dylan has his own demons to handle. But there is one moment that keeps them linked to each other in some mysterious way; the moment Dylan gave Violet the locket. The locket and the key have marked a symbolic moment in their relationship. When Dylan offered her the locket on a beach, he said he'd keep the key, symbolizing that he owned the key to Violet's heart. For Violet, Dylan has the key to her heart, "in every sense," but after all they have been through, can they go back to the moment to unlock the secret of happiness and meaning in each other's heart?

This is a beautiful story, at times aching, and filled with compassion and pathos. Violet and Dylan are well-sculpted characters and they are flawed in a way that allows them to be human. There are very painful moments in the story and the author creates a strong sense of suspense which makes the story even more gripping — a real page-turner. You'll feel for these characters and as you follow Violet, all innocent, being introduced to the rules of the strip club. The psychological games that are played on the key characters are something that the weak encounter every day. Eichin Chang-Lim injects a huge dose of realism into the narrative and makes the characters really believable. The LoveLock: A Suspenseful and Sensual Love Story is beautifully written.

My Crunchy Life
Mia Kerick
2018 Finalist
180 Pages
Check current price
Young Adult - Romance
Reviewed By Viga Boland for Readers' Favorite

Sometimes a book comes along that is so outstanding that words fail a reviewer. My Crunchy Life by Mia Kerick is one of those books. A quick glance at the cover might lead you to think this is just a fun book for teens. But you'd be wrong. While My Crunchy Life is indeed aimed at young adults, and much of the time is delivered with humor, its focus is very serious and addresses a key contemporary, actually timeless social issue: gender identity. At the center of this delightful and beautiful story are Kale and Julian. Mia Kerick alternates the narration between these two teens. They are good kids with loving parents, but caught up in their own issues, though Julian at least has been able to be fully open with his mom. Julian has known since he was a child that he is a girl in a male body. He hates it, has confided fully in his mother, and with her endless support is transitioning to a woman.

Kale is all male but confused. Could he be gay? He feels attracted to Julian, but doesn't have a clue that Julian wants to be Julia. He avoids confronting his own issues by embracing different lifestyles: he tries to be a hippie, eat vegetarian only while his father serves up hot dogs and pulled pork, and has the hardest time being kind to his "brosin", Hubie, his brother/cousin who lives with Kale and his dad after a troubled earlier life with his own mother. Kale is constantly doing mental gymnastics as he tries to sort through all his problems. Another contemporary teen issue which both Julian and Kale face is bullying from the unkind mouths of their schoolmates. Kerick does a superb job of capturing that nastiness, and the heartache it causes the victims in a language teens understand. Teens will find themselves reading My Crunchy Life and wondering if Kerick knows them personally: it's that accurate. This is an author who sees deeply into the hearts and minds of people and is gifted at delivering all the accompanying emotions on paper.

Through incredibly witty plays on words, humour, and lots of empathy, Mia Kerick has written a book that is not just for young adults, but for parents who truly care about what their children might be struggling with, but are hesitant to discuss with anyone. My Crunchy Life opens doors to allow communication to begin. Kerick has written several books addressing important teen issues and won deserved awards for doing so. If these issues matter to you, this is an author you need to know about and whose books should be on your bucket list. Brilliant! I can't express how much I enjoyed this book.
Seven Weeks to Forever
Jennifer Farwell
2017 Gold Medal
260 Pages
Check current price
Young Adult - Romance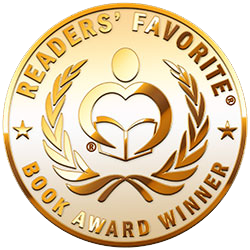 Reviewed By Jack Magnus for Readers' Favorite

Seven Weeks to Forever is a young adult romantic paranormal fantasy written by Jennifer Farwell. Cassidy knows that she'll be dying yet again in another seven weeks. She's living in the house in Los Angeles that her parents left her, far from the Boston home she grew up in and the aunt and uncle who took her in as a small child many years before. Cassidy loves music and enjoys going to concerts. A particular pet peeve of hers is when a tall guy blocks her view of the stage like this one is doing. After all, she's rather diminutive in size, and he could easily let her stand in front. After she manages to get herself out of his shadow and the concert has ended, she notices something shiny on the ground. It's a student ID that just happens to belong to Riley, the blocker. Her Life-After handler, Noah, tells her that Riley is her assignment as a Second-Timer on earth and already she's annoyed with him.

Jennifer Farwell's young adult romantic paranormal fantasy, Seven Weeks to Forever, is a powerful and moving sweet romance. The author has fashioned a fascinating mythology about the afterlife that fuels the plot for her story. Cassidy loves the Life-After and is going through the movements as a Second-Timer, almost as if she's serving time, just waiting to be released and to be allowed to return. The reader is privy to her innermost thoughts and feelings as she works so hard to remain disengaged from life. Her unwilling romance with Riley, another damaged soul, is beautifully orchestrated as the two learn to trust and love again. Farwell's writing style is fluid and smooth. Once I began this compelling fantasy, I didn't want to stop until I had finished the story. It's a marvelous tale that should please both adult and young adult readers alike. Seven Weeks to Forever is most highly recommended.
Contact Author -