Recommend this book:
Wraithsong
Desirable Creatures, Book I (Volume 1)
E. J. Squires
2014 Silver Medal
364 Pages
Check current price
Young Adult - Paranormal
Reviewed by Lisa Jones for Readers' Favorite

Wraithsong by E.J. Squires follows the journey of Sonia in her graduation year at high school. She had known she was different to other children from a young age as she had the ability to control others by her thoughts alone. After her father's death, her mom became very protective and said that all would be revealed on her eighteenth birthday. Her powers become stronger when she meets Anthony and she is warned to suppress her feelings although her urges become unbearable. As the story unfolds, Sonia is forced to trust Anthony when her mom is kidnapped. They formulate a plan to enter the invisible island of Wraithsong so they can save Sonia's mom with the help of trusted people, yet the plan is thwarted when Sonia is also taken. The race against time begins and so does the discovery of Sonia's mystery fifth power.

Wraithsong is the first book in the Desirable Creatures series by E.J. Squires. I must say that this book had me hooked from start to finish. What a wonderful imagination the author has with the ability to capture the reader within the first few pages. The plot and the main two characters of Sonia and Anthony were like a modern day Romeo and Juliet. The style and the creativity of this novel was on another level. I especially like the quotes at the beginning and the end which gave it an extra edge which was integrated well within the storyline. Overall, I would recommend this book as it captured my heart as well as my imagination.
Recommend this book:
Semester Aboard
More than Magic
Elizabeth Kirke
2014 Gold Medal
394 Pages
Check current price
Young Adult - Paranormal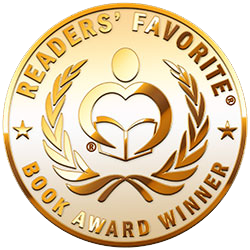 Reviewed by Kim Anisi for Readers' Favorite

If you are looking for a fantasy story that combines popular themes like werewolves, vampires, wizards, and witches in a different way and is filled with unique characters, then Semester Aboard - More than Magic by Elizabeth Kirke is a book you should put on your 'to read' list.

Jen, who is on a moving campus, i.e. a cruise ship, for a semester learns a lot more than just what is on her timetable during that trip. One night she sees a group of other students on deck and something quite unusual happens that baffles Jen. The rest of the group notice her and from then on follow her around to make sure Jen tells nobody about what she saw. While they spend time with her, the strange group of students also notice something special about Jen - that she is more like them than like normal humans.

Elizabeth Kirke weaves a story about a variety of mythical beings in Semester Aboard and shows where they clash, where they work together well, where they need each other, and how there is no clear line between which kind of being is good and which not. Thankfully, this book is not one of those trashy vampire/werewolf novels that are cluttering book shelves in book stores these days. It's a delightfully different take on fantasy creatures and the friendships between the different characters are believable and touching. You start liking the characters and you get comfy with the book - it almost feels like you are part of the group and right in the middle of it. You simply do not want it to end!

I really hope that there will be a sequel. It would be so very interesting to see what else happens in the lives of all those characters and to read another beautifully written book.
Contact Author -