The Nearer The Dawn
Book One The Nearer The Dawn Saga 1
J.P. Barry
2017 Gold Medal
262 Pages
Check current price
Young Adult - Paranormal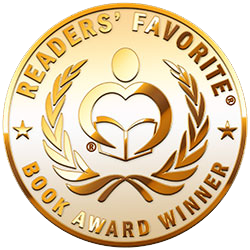 Reviewed by Rabia Tanveer for Readers' Favorite

I love romance, but I cannot say that I am a big fan of paranormal literature. However, since romance was the primary theme of this novel, I gave it a chance and I am glad I did! The Nearer The Dawn by J.P. Barry follows Nina and Chase and their love. Nina is a Mortal Healing Angel; she is from a long line of such angels, but she must protect her secret from humans at all costs. When she and her family move to Savannah, Georgia, she has no idea that her life is about to be changed because of someone she will to love more than anything in the world.

Chase James is not new to keeping secrets, and he has a big one he must protect at all costs. He and Nina love each other, but Chase has to protect himself and her from the people who want to use him and his soul for their purposes. Both Chase and Nina have a choice to make and their souls can save each other. But they have very strong adversaries, adversaries who are willing to do whatever it takes to win. Can they do it? Can they protect everyone, their love, and themselves?

The Nearer The Dawn was so good; I could feel Nina's and Chase's fights and internal struggles. The character development was great and the dialogues were wonderful. You will love these characters as much as I did right from the beginning. Nina is a solid, strong young woman who has a lot of responsibilities. Chase is dark and mysterious, but there is a lot more to him than just a pretty face. I loved them and their relationship. The Nearer The Dawn is wonderfully written and deserves more than 5 stars.
Stillwell
A Haunting on Long Island
Michael Phillip Cash
2017 Gold Medal
191 Pages
Check current price
Young Adult - Paranormal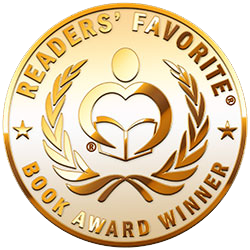 Reviewed by J. Aislynn d Merricksson for Readers' Favorite

Paul's wife, Allison, has succumbed to cancer after a long hard fight. He is grieving still, but time waits for no one. During the final days of her illness, their three children stayed with an aunt and grandparents. Now they've returned home, forcing Paul to engage in life again. Things are still shaky, though, and Paul begins having recurring nightmares that his wife's spirit is being held captive by a grotesque monkey demon. After each dream, Paul wakes to find damage to himself. Scratches on his side. The chain holding his wife's band snapped. Things like that. A few times his son, Jesse, has similar nightmares.

As he settles back into caring for the kids, and returns to his job as a realtor, he is approached by a friend to sell the house left by her husband's parents. Stillwell is a grand old house, dating back to before the Revolutionary War. It is a house with a dark history, though. Most recent was the murder-suicide of Craig's parents. Then there's the ghost of Hannah, a young woman of the family during the Revolutionary War found dumped in the well. Her story is a hauntingly sad one, a story that happens to tie in with Paul's today. Each visit Paul makes out to Stillwell leaves him a little more of a believer in the paranormal. He gets shoved by an unseen force. Ghostly images show in pictures he takes, and later in those taken by the professional photographer. He sees orbs and apparitions with his own eyes. Finally, he is driven to return to the house one final time in a bid to find closure for both Hannah and himself.

Michael Phillip Cash's Stillwell is a brilliant read, and a fairly quick one. I finished in less than a day. Granted, I found it difficult to put down. The description makes it seem like it is going to be one of those cheesy '80s horror novels. It's anything but! This is one part psychological thriller and one part paranormal drama. It plays with notions of synchronicity in the connection between Paul's and Hannah's lives, separated by over two centuries, and with alchemical and shamanic work, in learning to accept the Shadow. Things are not always as they first seem and, sometimes, that which you are afraid of need not be feared at all if faced head-on. I loved the historical/archaeological thread woven in, as Paul learns more of Hannah's past. The author concedes at the end that Stillwell and its family are based on a similar true story in the same geographic area.


Autumn in the City of Angels
The Autumn Series Book 1
Kirby Howell
2016 Finalist
362 Pages
Check current price
Young Adult - Paranormal
Reviewed by Charlotte Weaver for Readers' Favorite

Heroism, courage and romance; just a few of the words that come to mind when I think of Autumn in the City of Angels by Kirby Howell. Autumn has to face that everyone around her is falling victim to an apocalyptic plague, leaving less than one percent of the population immune. When her family fails to arrive home, Autumn realizes she is alone; her goal - learn how to survive. Survival becomes unforgiving when The Coalition takes over the city. Autumn goes into hiding with a small group of underground survivors. After a dangerous encounter with The Coalition, Autumn feels a deep connection towards the group leader. A rather dashing young man, he harbors an otherworldly secret. Can Autumn cope with this revelation? Survival always comes with sacrifice.

Autumn's story is an outstanding read. This story captures your attention from its very first pages. You feel every aspect of sorrow, hope and love. I feel it shows a brilliant author, one that can captivate you from that very first page and make you feel true emotions. The characters are solid and developed extremely well; you're able to watch them grow throughout the book. Overall, I feel this is a perfectly constructed story with lovable characters. I adored every page of this book and its wonderfully courageous characters. I'm truly excited to be going onto Book #2. I recommend this book. I feel this story is suitable for all Y/A readers and over.
Underland
Chanda Hahn
2016 Finalist
262 Pages
Check current price
Young Adult - Paranormal
Reviewed by K.J. Simmill for Readers' Favorite

Underland by Chanda Hahn is a young adult paranormal novel with urban fantasy elements. Kira hadn't always been lost; once she'd had a family, a father who loved her and shared with her the experience of his Navy SEAL training. When she had awoken with night terrors, he had chased them away, but when he died the nightmares became flesh. She fled the streets to escape the wrath of her violent step-father, and for two years she had survived. Then one night the monsters returned, plunging her into a world of slavery where she was sold to the highest bidder. Humans are the lowest of the low, the bottom of the food chain, so what chance does she really have in this mythical world beneath the streets? As if things weren't bad enough, she is selected to participate in the games. Her new prison is already filled with enemies, creatures thought only to be myth, who would prefer to kill her rather than look at her, especially given the entrance she made into their territory. Can she form the alliances needed to survive in this terrifying world, and how can she, a lowly human, hope to compete in a game in which even those with a lifetime of training struggle to survive?

For me, Underland had a very Neverwhere (Neil Gaiman) feel to it. Not in the sense of a mirrored storyline, but in the creation of a vast world below ours, where creatures once feared, and those forgotten, now live. Combine this with the more well-known Hunger Games series, a fight to the death for the pleasure of those watching, add a chance of earning freedom and creatures of legend, and you have the fantastic story woven by Chanda Hahn. The author's style of writing is suited to the new adult, young adult age group, which is the chosen target audience, and it reminded me in places of the horror genre. The only thing which would have enhanced the reading experience for me would be a little more description in some places. There is this vast land, filled with more creatures and monsters than you can imagine and, whilst scope is implied, a few more details would have expanded the greatness and magnitude of this world, seeing it reach its full potential.

I would recommend this book - by a quarter of the way through I didn't want to put it down and I had become invested in Kira and her struggle, wanting to know what happened next. The gripping tale of an underdog trying to survive alone against all odds is enough to grab any reader's attention, but throw in mythical creatures and ancient gods and you have a combination bound to inspire.
Runes
A Runes Book
Ednah Walters
2016 Honorable Mention
256 Pages
Check current price
Young Adult - Paranormal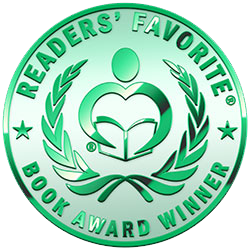 Reviewed by K.C. Finn for Readers' Favorite

Runes is a young adult paranormal romance novel by author Ednah Walters, and the first book of the Runes series. The central character is Raine Cooper, a seventeen-year-old with a lot of strife in her life already. Her would-be boyfriend Eirick is on the verge of moving away just as their relationship might actually begin, and Raine's father is missing, which drives her mother to distress. Whilst Raine is barely managing to hold the situation together, a new neighbour arrives to turn her world upside down; the mysterious and super-attractive Torin St. James. As if a hot new neighbour wasn't distracting enough, Raine soon discovers that Torin's strange markings have a powerful, ancient connection to a truly magical time.

The love triangle between Raine, Eirick and Torin gives the romance element of Runes a dynamic that all YA romance fans are sure to enjoy. Torin is a perfect fit for the 'book boyfriend' mould, well described and with his own arc of emotions to work through in the story, whilst Raine is a surprisingly robust lead female with a fair amount of personality. The paranormal elements of the story are developed from Norse mythological ideas, making for a nice change of pace in the genre. Ednah Walters crafts an exciting story that will keep her teen readers turning pages right to the end. Overall, a fresh and well written take on teen romance that hits all the right buttons to make it a successful YA read.
Fire in Frost
Crystal Frost Book 1
Alicia Rades
2016 Honorable Mention
246 Pages
Check current price
Young Adult - Paranormal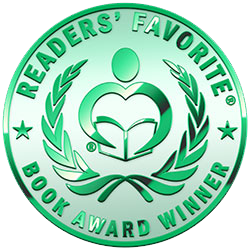 Reviewed by Melissa Abrehamsen for Readers' Favorite

Alicia Rades' Fire in Frost, Crystal Frost Book 1, sparkles with magical intrigue that pulls the reader in fast and doesn't let go until the last page. Teenager Crystal's journey into womanhood comes on a wave of psychic ability that has her questioning her sanity and life. Especially when she comes in contact with Olivia's ghost: a girl from her class who died last year. But when Crystal's mother assures her she's not crazy, she struggles with more questions than answers. Keeping her seer/medium ability a secret from her friends proves a difficult task as she tests, accepts, and grows into her new gift. She soon finds that she's not the only one keeping secrets. Olivia's best friend reaches out to Crystal for help with someone she suspects is being physically and mentally abused. Crystal's abilities are put to the ultimate test to maintain friendships and potentially save a life.

Alicia Rades masterfully spins enchanted story threads and pulls them tight around your heart with the satisfying but open ended conclusion of Fire in Frost. Along the way, Crystal experiences powerful internal/external tension through her mystical insight and her relationship excavations. A full cast of 'true to life' characters breathe from the pages, carrying you on their journey, imploring you to turn the pages through intrigue, fear, self-doubt, discovery, wonderment, shock, sought after trust and acceptance. Alicia Rades has captured this reader's interest with a capital I. Can't wait to dig into another captivating book from Rades in this brilliant Crystal Frost series.
Relentless
Book One
Karen Lynch
2016 Bronze Medal
290 Pages
Check current price
Young Adult - Paranormal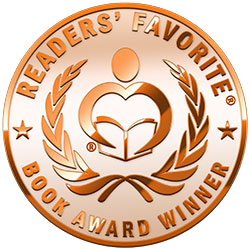 Reviewed by Chris Fischer for Readers' Favorite

Fantastic. Fantastic. Fantastic. How's that for a review? I guess I could leave it at that, but there's so much more to say about author Karen Lynch's book, Relentless, that I won't. The first book in a planned series, Relentless introduces us to seventeen-year-old Sara Grey. Haunted by her father's mysterious death when she was a young child, Sara's convinced that she might be the only one who can uncover what really happened. Hiding a unique gift from her family, as well as the paranormal world she's involved in, Sara begins taking more and more risks, putting both herself and the ones she loves in danger. When she becomes the focus of pursuit for an obsessed vampire, and at the same time comes under the protection of a warrior named Nikolas, she realizes that her life may never be the same again.

I loved this book. LOVED it. No matter that this is billed for young adults, and I am far past that age, Relentless was so well-written, so well-developed and so fun, exciting and suspenseful that I simply could not put it down. I have to give author Karen Lynch mad props for this book. She has written a book that is absolutely un-put-downable. Any reader who enjoys a good paranormal or fantasy type read will love Relentless, young adult or not. I am pleased to highly recommend this book, and I certainly am looking forward to reading the next books in this incredibly promising series as soon as possible.
Spirit Legacy
Book 1 of The Gateway Trilogy
E.E. Holmes
2016 Silver Medal
269 Pages
Check current price
Young Adult - Paranormal
Reviewed by Lit Amri for Readers' Favorite

One night, Jess Ballard wakes up from a horrible dream, only to find her alcoholic mother dead. Weeks later, she temporarily moves in with her estranged Aunt Karen, who tries her best to make her niece feel welcome. A strange visit to her grandfather in the nursing home makes Jess feel even more curious and uneasy about her family's past. As she starts college, she befriends the pretty but neat, neurotic Tia, and life in college appears to be normal. It seems like she could finally move on – until she meets the mysterious Evan.

Spirit Legacy (The Gateway Trilogy, Book 1) by E.E. Holmes is a fascinating paranormal thriller. Her Goth style aside, Jess is easy to root for, 'a nice kid who happens to dress a little differently' according to her Aunt Karen. She's smart and bravely perseveres after her mother's tragic death. I have a soft spot for Tia, whom I feel complements Jess' persona well. There were some slow build-up moments in the story as Holmes introduces the characters and lets readers get to know their lives. That said, these only make you wonder what frightening surprises and secrets are waiting to be discovered.

In a nutshell, Spirit Legacy is undeniably engaging. The well-constructed, unpredictable plot and the clear narrative would tempt any reader to finish this book in one sitting. Holmes writes absorbingly well and, as a paranormal fan, I'm truly entertained. Despite leaning more towards the YA demographic, adult readers who are fans of the genre should not overlook this series.
XODUS
The Astralis Series Book 1
K.J. McPike
2016 Silver Medal
388 Pages
Check current price
Young Adult - Paranormal
Reviewed by Francine Zane for Readers' Favorite

In XODUS by K.J. McPike, Lali's sixteenth birthday is marred by the absence of her mother, who disappeared two months prior, but equally disturbing is discovering intruders in her home. The fear related to that discovery triggers a unique ability to astral project. Little does Lali know how her new ability is tied into her mother's disappearance and a twenty-year-old battle against the evil forces of her mother's home world.

XODUS provides a dark, mysterious hero who shows up just in time to help Lali understand her powers. Their give and take interaction adds another layer of tension that kept me reading. I enjoyed the underlying empowerment given to all of the children so suddenly abandoned by their mother, while I could have done without the Cinderella reference of Lali, as the oldest, doing the majority of the cooking and cleaning instead of a more balanced division of the duties by the entire family. The youngest daughter is adorable. McPike clearly understands children and was able to capture the nine-year-old's personality.

K.J. McPike builds a whole new world as the backstory to the paranormal happenings in this world. She artfully balances the current storyline of Lali learning to control her astral projection abilities with enough history to explain how her family ended up in their current predicament. I enjoyed how XODUS makes the development of paranormal powers a process that reminds me as a reader to understand how much work, and sometimes bruises, it takes to be good at something new. I recommend XODUS and am looking forward to the next installment in the Astralis Series.
Children Shouldn't Play with Dead Things
Dead Things Series Book 1
Martina McAtee
2016 Gold Medal
508 Pages
Check current price
Young Adult - Paranormal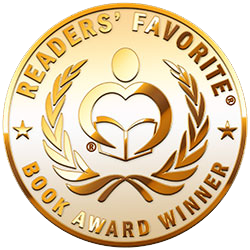 Reviewed by Renee Taylor for Readers' Favorite

Martina McAtee wrote an unconventional paranormal romance in Children Shouldn't Play with Dead Things: Dead Things Series Book 1 that readers will love. It is told in multiple POVs because there is a slew of interesting and engaging characters. First is Ember, a young girl who is swept into a new, paranormal life when her father dies. Ember's new family is happy to take her in and teach her about the incredible powers that she has. With her new family, Ember meets a host of different paranormal characters. There are shape shifters, male and female witches, and reapers. There's a love interest, of course, and he may be the only reason that Ember is still alive (her incredible "gift" is trying to kill them all)! Talk about stakes and action! For Ember to survive, she has to trust her new family and friends, and come up with a way to control the power within her so it doesn't kill them all.

First of all, I absolutely love the title of this piece, Children Shouldn't Play with Dead Things! And the cover is beautiful, too. Martina McAtee did a great job on the visual aspects of this story, which just helps to draw a reader in from the very beginning! McAtee tossed out all of the traditional rules of the paranormal romance genre, making this story fresh and unique. While it may be refreshingly different, fans of paranormal romance won't be disappointed! This is a fun, entertaining story with remarkable and memorable characters that you will root for, fall in love with, and cry over. Even the ones you are supposed to hate you will love because Martina McAtee is that good!
Contact Author -