Cornelius
The Cornelius Saga Book 1
Tanya R. Taylor
2019 Silver Medal
179 Pages
Check current price
Young Adult - Paranormal
Reviewed by Lit Amri for Readers' Favorite

Curious 14-year-old Wade Cullen and his 13-year-old sister, Mira, investigate an abandoned house in their neighborhood that once belonged to a wealthy planter in the mid 19th century. While exploring the upper floor, Mira sees a bloodied ghost of a woman. Scared and determined never to return to the place again, Mira soon realizes that the ghost has followed her home, causing a stir in her family already troubled by her parents' marital issues. A paranormal tale intertwined with drama, Cornelius is the first book in The Cornelius Saga Series by Tanya R. Taylor.

The story starts by giving readers a glimpse of the slavery era in the 1860s, when Cornelius Ferguson, a wealthy plantation owner, has his sights on a young female slave. Forward to the summer of 1965, we are introduced to the Cullens, a fine middle-class family. Wade and Mira have a great sibling relationship that any parents would be proud of, while loving mother Sara is a devoted wife to her husband, Michael. Unfortunately, Michael is a distant husband who's unable to appreciate his family like he used to.

I found the transition of time and the sense of place to be solid, amplified by clean prose. The characters are memorable and easy to emotionally relate to. Taylor deftly connects the tragic past of the ghost and the troubles between Sara and Michael, setting the plot nicely for a poignant denouement. It's a swift read and with a special excerpt from Book 2, Cornelius' Revenge, it's irresistible to find out more about the Cullens' continuous entanglement with the undead.
Knight of the Hunted
Born Vampire Book 1
Elizabeth Dunlap
2019 Gold Medal
284 Pages
Check current price
Young Adult - Paranormal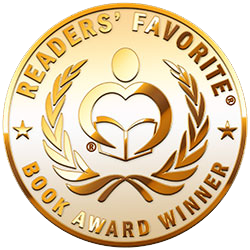 Reviewed by Lesley Jones for Readers' Favorite

In Knight of the Hunted (Born Vampire Book 1) by Elizabeth Dunlap, Lisbeth is a 400-year-old respected Born Vampire, with the responsibility of training the humans they have 'turned' in the rules of vampire etiquette. When a Lycan child mistakenly wanders into enemy territory, Lisbeth breaks the rules she has always lived by and returns the child to the Lycans. Now she must run from The Hunters from her own kind, or pay with her life. Lisbeth, hungry for blood, discovers an unlikely ally in a Lycan named Knight. They mistakenly enter a town run by a callous Vampire called James, whose ultimate desire is to make Lisbeth his own and rid her of Knight. Lisbeth and Knight must use all of their knowledge and strength to try to escape James' clutches. Together, they must learn to trust one another if they are to survive. But why is Knight away from his pack? Is he hiding from something too?

From the first sentence, 'I woke to the scent of blood in my room', this enthralling story had me hooked. The author is a master at building unique, likeable characters that each have their strengths and weaknesses. The plot moved forward constantly, building suspense as the Hunters closed in on Lisbeth and Knight. There were some close shaves when I could not see them escaping. Lisbeth is a strong, warm-hearted character who has great morals. Knight was an absolutely terrific character; his dark humour, sarcasm and sense of loyalty were superb. There is an obvious detailed backstory to Lisbeth that I am hoping will be covered in future novels in this series. I would love to know the history behind the feud between the Vampires and the Lycans. I would also like to discover more about Lisbeth's parents and Balthazar. The climactic ending will leave you desperate to know how the story continues. This is a refreshing look at the Vampire genre. A story of an endearing, but unlikely romance and the fight to stand up for what you believe to be morally right.
Ghosts of Bliss Bayou
Jack Massa
2018 Bronze Medal
286 Pages
Check current price
Young Adult - Paranormal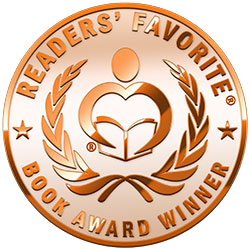 Reviewed by Michelle Randall for Readers' Favorite

Life for seventeen-year-old Abby Renshaw has not been easy. Her father died when she was young, her mom moved her from Florida to New Jersey away from her Granma, and she started having vivid dreams and visions. Of course she was treated by a psychiatrist for those in New Jersey, but they have started to return. Only now, Abby feels compelled to return to Florida to visit her Granma on Bliss Bayou. While there, Abby has more visions, but this time she learns more about her family history and the history of Bliss Bayou as a magical place. She is introduced to Violet who practices magic and is able to help Abby understand the visions and not run from them. Ghosts of Bliss Bayou by author Jack Massa tells the story of the Renshaw family and the practice of practical magic that existed in the area. The truth of the family history has been buried in lies by those greedy for power, and it becomes Abby's job to uncover the truth and set things right.

Author Jack Massa has created a wonderful little world that is historic and steeped in tradition and magic, but not your wand waving kind of magic, the more practical magic of a naturalist, listening to the elements of the world and being in tune with them. Ghosts of Bliss Bayou falls into the paranormal genre for the appearance of a number of ghosts who help lead Abby to the truth, as well as the use of the practical magic. It is just as much a coming of age story as Abby finds her way in the world and what she wants to do and who she really is. This is a well written and engaging book that is great for young adults, teens and adults alike. Although at times the visions get a bit confusing, if you just press on reading, it all becomes clear. This is a very clean book, no language or sex, so I recommend it for any reader.
Karina
E. B. Mann
2018 Gold Medal
204 Pages
Check current price
Young Adult - Paranormal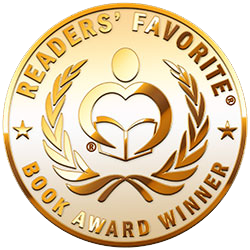 Reviewed by Stephen Fisher for Readers' Favorite

Karina by E.B. Mann is a brilliantly written novel that begins with Karina Morgan - after dropping off her younger brother Max at his school - being driven to Vista Verde Middle School along with her socially acceptable womb mate, Jonah. Karina, on the other hand, has a three-inch scar on her forehead as a constant reminder of an accident she had as a toddler. As she reaches for the handle of the front door of the school, she pauses during a brief flashback to a dream she had, until it is interrupted by a growling 200-pound football player's, "Move it, loser!" Mary Blair is Karina's strong-willed best friend that helps her get through all of the ridiculing from the elite group of pretty girls they refer to as the "BB's." This story starts out like most books in the genre, until Karina discovers a cave near her home, with some very unusual inhabitants.

Ms. Mann does an amazing job of relating Karina's feelings as she goes through all of her trials and tribulations, between her crush on the most popular boy at school, and her brothers' constant bickering. All she feels she has, besides Mary, is her favorite person in the world; her Gram, short for grandmother. The characters of this story are well described, as well as flawlessly presented, to bring this story to life. E.B. Mann shifts gears when Karina's dream flashback becomes a reality and sends this story into overdrive. The author is able to grab hold of readers and take them on a whirlwind ride of Karina's journey to self discovery. This story was so hard to put down from the very start. I was thoroughly impressed with this captivating tale, so vividly captured that I could envision it as if it were on the silver screen. This story may have started out like many others, but it took unexpected twists that just turned Karina into a masterpiece, the likes of which I have never seen before. Brava! Encore!
Firebloods
Firebloods Book One
Casey Hays
2018 Silver Medal
250 Pages
Check current price
Young Adult - Paranormal
Reviewed by Aimee Carol Dixon for Readers' Favorite

Jude Gallagher's life has been a series of ups and downs. Growing up, she was blissfully happy. She had it all; a mother and a father who cherished her, a best friend by her side through both of their lives, and a glimpse at what true love looked like thanks to the relationship between her parents. And then it was all taken away. When the police showed up at her door with the news of her father's death, Jude's life changed in an instant. Her mother lost herself to her depression, leaving Jude to pick up the slack. In a matter of moments, she went from child to adult and had never been able to fully forgive her mother for that abandonment. Now, in the summer before her senior year of high school, and on the cusp of adulthood, Jude must come to terms with the truth of her existence amid the perils of growing up. Firebloods by Casey Hays takes a hard look at loss, love, and accepting who you are.

Casey Hays is a marvel. Rather than force you to love Jude simply because she is a strong girl who's been through a lot, Hays lets Jude be true to herself. This authenticity allows Jude to be flawed, unlikeable at times, and ultimately more meaningful and real. Jude struggles with her own coping mechanisms throughout Firebloods, and since Hays chose to use first-person narration you get this raw understanding of Jude that really brings the entire story together. With music playing such a central role in Firebloods, Hays' inclusion of a prelude, various interludes, and a postlude brought a deliciously satisfying flow to it all. It's clear that Hays put a lot of thought into the setup and plot, with each scene building on all the ones that came before.

Using a science project to really delve into the mythos of the world was a masterstroke on Hays' part, and it was particularly gratifying to reach the end and discover that breadcrumbs left at the very beginning were fully realized by the conclusion. Firebloods is one of the most perfectly paced books I've read in a long time. By the end, I was simultaneously disappointed to reach the final pages and left chuckling over the perfect ending.
Mirror Me
Tara St. Pierre
2018 Honorable Mention
279 Pages
Check current price
Young Adult - Paranormal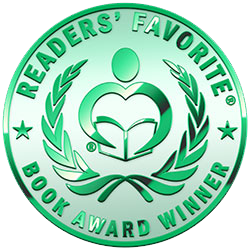 Reviewed by Jack Magnus for Readers' Favorite

Mirror Me is a coming-of-age psychological thriller written by Tara St. Pierre. Hannah doesn't like to look in mirrors, and she especially avoids looking into the judgmental gaze of her reflection's eyes. Her life has been closely monitored and scrutinized by her all-too-perfectly coiffed and attired mother, ever since they moved out of the house she had grown up in and into the townhouse in their new neighborhood. Her mom had somehow transformed herself from being a fun and loving confidante into a suspicious and at times openly hostile jailer. Everything had changed when her dad left them and moved out. Hannah and her best friend, Nikki, who also had to deal with a young and not-too-nice stepmother at home, went sort of wild in response to the stresses at home. They cut classes, teased boys and sneaked out of their houses at night -- until that evening when everything changed.

Now, Hannah's mom had a new sales territory, and she had pulled Hannah out of her high school and into a preparatory academy for her senior year. The transition had been awful. It was hard to make friends, especially when you were essentially grounded on a 24/7 basis. Hannah did have two friends who made life bearable for her. Grace was an overachiever who took Hannah under her wing and helped her keep her academic grades respectable. Zo was a whimsical and warm counterweight to Grace, and the two of them were lifelines for Hannah. But then, strange things that made no sense began to happen. Somehow she ended up plagiarizing Grace's work and alienating both her and Zo. Hannah even began to wonder if there was a separate person glaring at her in the mirror and if that malevolent being was trying to take over her life.

Tara St. Pierre's coming of age/psychological thriller, Mirror Me, is a taut and moving tale that had me rapt and engaged in Hannah's situation. I couldn't help but feel for her as her mother's controlling issues seemed ready to overwhelm her daughter, and wondered when Hannah would reach a breaking point. St. Pierre's characters are beautifully portrayed and authentic, especially Hannah, Zo and Cole, the bad-boy who catches Hannah's eye and begins her process of coming alive again. St. Pierre's tale addresses the stresses and strains felt by students, especially those at prep schools where academic excellence is made sacrosanct, as well as the issues of guilt, forgiveness and redemption. This powerful and unforgettable story is most highly recommended.

The Schoharie
Diane M. Johnson
2018 Honorable Mention
254 Pages
Check current price
Young Adult - Paranormal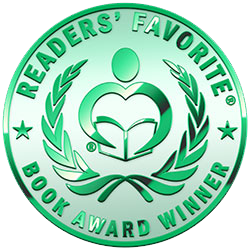 Reviewed by Susan Sewell for Readers' Favorite

A terrifying presence is out for revenge in the haunting supernatural thriller The Schoharie by Diane M Johnson. Until the erection of the Schoharie bridge in Fort Hunter, Joe Bonner was considered an upright young man. Soon after the bridge construction began, Joe started acting strangely. He was sabotaging work at the site, but maintained he wasn't responsible. Joe insisted he was being possessed by an entity resembling an Indian, and the Indian was the culprit for his malicious deeds. Joe's mental imbalance ultimately led to his infamous death. Thirty years later, Joe's son, Aaron, is still living with the stigma of his father's insanity and actions. When a flood ravages the bridge, Aaron is nearly a victim to the currents eighty feet below. Narrowly surviving the bridge's collapse, Aaron is standing next to the chasm where the structure once stood. There he witnesses a native in full dress standing on the opposite side. From that moment, the native spirit haunts Aaron, leaving him fearing for his sanity. The return of the phantom Indian once again causes havoc in the community. Is Aaron following in his father's footsteps or is there an ancient dark force punishing those who live in its territory?

The Schoharie by Diane M Johnson is an electrifying supernatural tale infused with mystery and suspense. With life and death hanging in the balance, the unearthly aura of the story draws the reader in at the opening of the story. Hints of sorcery and Native American history weaving in and out of the plot give the story an ominous quality that haunts the reader long after they are finished reading. With unique characters and an eerie backdrop, this is an excellent book to read on a dreary day and will not fail to raise goosebumps. It is an outstanding mystery novel that will delight those who enjoy bone-chilling mysteries with a supernatural flavor.
Destiny Awaits
Juniper Grove Chronicles Book 1
Jaidis Shaw
2017 Finalist
274 Pages
Check current price
Young Adult - Paranormal
Reviewed by Simone Lilly-Egerter for Readers' Favorite

Destiny Awaits by Jaidis Shaw is a story about a young woman who has visions, some of which are of the man she is destined to fall in love with. A year after her parents' tragic deaths, Alayna has decided to start over in the sleepy town of Juniper Grove. Thanks to the help of her realtor, Dominic, she's bought a lovely fixer upper that only requires yard work. A chance meeting with the young man tending her garden begins stirring a feeling of belonging that she hasn't felt since her parents passed away. An evening stroll turns into an encounter with a vampire, and she quickly learns nothing is quite what it seems in Juniper Grove. Is Jayden the mysterious young man that haunted her visions since she was a little girl? Will Gavin succeed in ending her life?

Destiny Awaits is a wonderful paranormal romance. Jaidis Shaw's descriptions were very detailed. I was able to picture every aspect of the story vividly. The attraction between Jayden and Alayna was instant, and you also watch them grow as a couple. There's some mystery in the story as well; it kept me engrossed and I was really sorry to see the book end. If you like vampire and shifter novels, you will absolutely love this one. I can't wait for the next book in the series, as I'd love to see more written about Juniper Grove and the other residents there - are there other supernatural beings living in the town?
Prophecy Awakened
First in the Prime Prophecy Series
Tamar Sloan
2017 Honorable Mention
Kindle Edition
Check current price
Young Adult - Paranormal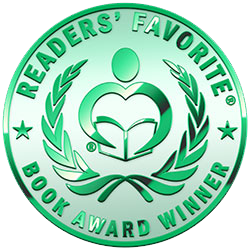 Reviewed by Sefina Hawke for Readers' Favorite

Prophecy Awakened (First in the Prime Prophecy Series) by Tamar Sloan is a young adult book that falls into the genre of paranormal fiction. This is a book that would appeal most to an audience of young adults who enjoy reading paranormal and supernatural fiction. Eden St. James is a young girl in her senior year who is very shy and has anxiety problems - she just wants to keep her head down long enough to graduate from Jacksonville High School. Her plan is immediately thwarted when Tara Channon comes straight up to her to inform Eden that she is her guide for the school day. As the two girls tour the school, Eden quickly learns that keeping her head down might be more difficult than she imagined due to the small size of the school. Along the tour, Eden meets Noah and, when her eyes meet his, there is an instant undeniable connection that forms.

Prophecy Awakened by Tamar Sloan has a cover that intrigued me as it showed multiple different story elements and I was curious to see how they would all fit together. The book has a slow beginning that the author uses to provide background on both the characters and the setting, which proves vital to understanding the plot. Even though the background information was important, I wished that the author had spent less time in the school setting at the beginning of the book. After a few chapters, however, the pace increased and I found myself hooked. I enjoyed the connection, romance, and interaction between Eden and Noah as it felt like it developed somewhat naturally after their instant connection. Overall, I enjoyed reading this book and I look forward to the sequel!


Colt Harper
Esteemed Vampire Cat
Tyrolin Puxty
2017 Bronze Medal
Kindle Edition
Check current price
Young Adult - Paranormal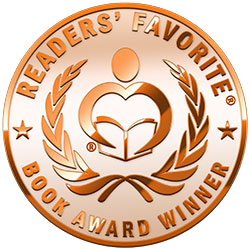 Reviewed by Kristen Van Kampen (Teen Reviewer) for Readers' Favorite

Colt Harper: Esteemed Vampire Cat by Tyrolin Puxty is a stunning fantasy novel about a vampire cat named Colt. A vampire cat always feels the need to avenge cats who have been treated badly. Colt has possessed a human named Sean for two years. But, one day, he decides to avenge a dead cat, which sparks a whole new adventure. Colt is forced into community service at a theatre with a nervous werewolf and a tickle monster that tickles people to death. And the body Colt inhabits yearns to regain control, forcing Colt out. And even worse, Colt finds himself falling in love with a human girl named Saffy. But that isn't all. Saffy's sister, Brynn, is a chaser; she kills monsters. And it just so happens, Saffy is part vampire cat. The two vampire cats, tickle monster, and werewolf run away, but there is more danger to come. Will Colt be able to survive?

I really enjoyed reading Colt Harper: Esteemed Vampire Cat by Tyrolin Puxty. The book is very well written and descriptive. The story consists of many funny parts that made me laugh out loud. I liked that the book was written from Colt's perspective, because he has a funny outlook on things. The story has many suspenseful scenes, as well as scenes filled with action. The book had many plot twists that made me gasp aloud. I was hooked by the first page, because this is a real page turner, and will keep the reader on the edge of their seat. The characters are all very likeable, because they are brave, and show that anyone can change. I can't wait to read the next book in the series. The author clearly put a lot of time into developing the story. I would definitely recommend this book to everyone.
Contact Author -