Chains of Time
Book 1
R.B. Woodstone
2020 Finalist
321 Pages
Check current price
Young Adult - Paranormal
Reviewed by Asher Syed for Readers' Favorite

Chains of Time by R.B. Woodstone is a young adult paranormal fiction and the first book in the author's series. Chains of Time is narrated in dual timelines, the first being a historical foundation that begins with Amara, a clairvoyant bride of Africa whose wedding is interrupted by the slavers she already knew would descend on her village. The second timeline forms the future of Amara's descendants, haunted by visions of the past and the ever-present slaver Hendrik Van Owen, who wields the dominion of power drained of Amara and her betrothed Kwame, transcending and bending the linear realm of age and time. As the timelines begin to converge, it is the strength of Amara and the bevy of sacrifices made that allow for the ushering in of the next generation from a hospital in Atlanta. "Yes," she says, "my child, my baby, newborn princess of Mkembro. And what power shall you wield, little one?"

Chains of Time is indeed a paranormal fiction, but pigeon-holing it into this single genre is a disservice to both the story and author R.B. Woodstone. The beauty of Woodstone's prose evokes the intensity and allegorical journey that is usually reserved for literary fiction. The writing is simultaneously gorgeous, terrifying, and hopeful, made much more relatable in a first-person narrative. Amara and Van Owen, both tangled in a perpetual hunt for the other, are fused together in her need to protect those she loves and his desire to retain power and control. As an antagonist Van Owen is perfect as he doggedly pursues Amara, her children, her children's children, and onward, believing the power to be his by virtue of God, and Amara and her descendants to be his property. Slaves through eternity. Whether intended or not, what strikes me the most is the bondage that parallels with actual, real-life race relations. Amara and Van Owen may be fictional, but the subjugation of race still screams in the face of civil liberties even today, making Woodstone's work more poignant than ever.
To Dream Is To Die
The Dead Dreamer Series
Sarah Lampkin
2020 Bronze Medal
234 Pages
Check current price
Young Adult - Paranormal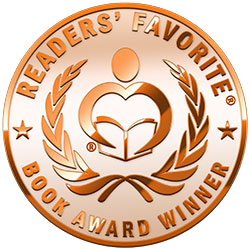 Reviewed by Christian Sia for Readers' Favorite

To Dream Is To Die: The Dead Dreamer Series by Sarah Lampkin is a blend of coming of age and paranormal genres that follows eighteen-year-old Brenna Whit as she experiences her freshman year in college. It is an exciting period for her with new friends and even a crush. But she has a dark secret, an experience that she doesn't want anyone to know. It has been three years since the accident happened and life has never been the same for her. Whenever she falls asleep, her spirit wanders the Fade. When she finds out that someone watches her in spirit form, all her fears escalate. Can she navigate the complicated relationships in school and keep her secret away from prying eyes?

This is a strong and compelling narrative. Told from the perspective of the protagonist, the reader is drawn into her worldview and experiences her pain right from the beginning: "In school, I had been a social butterfly; now I was a social outcast. A few people still made an effort to talk to me, but most stayed away." The pathos is strong and the emotional levels of the story are well explored. The characters are well developed and it is interesting to follow the character arc and watch the key character evolve through her complex relationships. The conflict is strong and well-handled. To Dream Is To Die is a fascinating story told in an engaging first-person narrative, a tale that has great potential to entertain fans of paranormal fiction and readers looking for strong and multidimensional characters.
The Dark Awakening
A Paranormal Vampire Series (The Chosen Coven Book 1)
D.L. Blade
2020 Silver Medal
Kindle Edition
Check current price
Young Adult - Paranormal
Reviewed by Susan Sewell for Readers' Favorite

In the seventeenth century, a young witch becomes a martyr to save her coven from a horrible fate and is reincarnated in the twenty-first century to complete the mission she was created for in the sensational paranormal novel, Dark Awakening (The Chosen Coven Book 1) by D. L. Blade. On what should have been one of the happiest and most important nights of her life, seventeen-year-old Mercy is assaulted and nearly killed by her mother. While Mercy is still recovering from the wounds, she feels someone stalking her. Shortly before her eighteenth birthday, her feelings are proven right. A stranger confronts Mercy and reveals the enigma of her birth and the secret her mother had been hiding. Mercy is the significant member of an immortal coven and is on the verge of her Awakening. However, because of an ancient prophecy, her blood is highly coveted by vampires, which is why she forfeited her life before. Will Mercy fall prey to the dreaded fate the vampires have been planning for her for centuries? Can she elude the vampire clan and fulfill her destiny?

Dark Awakening by D. L. Blade is the first book in a thrilling new vampire series. It is a breathtaking story that kept me glued to my tablet once I started reading the prologue. Similar to but far better than Stephenie Meyer's Twilight series, it is an exhilarating story with fascinating characters and an exciting storyline. Depicting an age-old conflict of powerful witches and shape-shifting werewolves fighting against the vampires, I thought the concept of an angel and a demon spawning the first vampire and then creating a group of warriors to destroy his progeny both intriguing and original. Cleverly written, the plot unfolds at a steady pace, generating apprehension and suspense that continues building until the story comes to its unexpected and shocking conclusion. It is an electrifying young adult novel filled with action and bloody scenes that will delight everyone who is a fan of paranormal novels starring preternatural beings and witches. Outstandingly written.
Alex McKenna & The Geranium Deaths
Vicki-Ann Bush
2020 Gold Medal
313 Pages
Check current price
Young Adult - Paranormal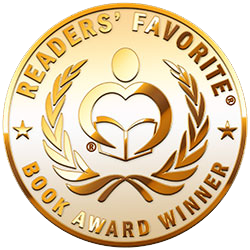 Reviewed by Ankita Shukla for Readers' Favorite

Alex McKenna & The Geranium Deaths by Vicki-Ann Bush is a young adult paranormal story. Alex, a 17-year-old, shared his mom's ability to see the dead. Although his ability caused him grief with the bullies at his school, he learned to ignore the unnecessary noise. This was not the only reason for the bullies to target him, though. Since the day they realized that Alex was transgender, they figured out creative names to torment him. In addition to these problems, a series of ruthless murders in his town perplexed him. If he didn't have his amazing spidey sense, he would have considered these bodies with frozen heads as a case involving a serial killer. However, his gut told him otherwise. The more research he put into the cases with his best friend, Margaret, the firmer his suspicions grew about the involvement of a dark spirit.

The plot beautifully switches from the past to the present. Bishop's family from the past is just as intriguing as the paranormal activities in the present. The audience enjoys the easygoing chemistry of Margaret and Alex, the love of his Italian family, and his interactions with a few souls. But, as the plot takes a dark turn, not only Alex but readers also get goosebumps. The tone of the narration is in perfect sync with the scenes. On the one hand, Margaret and Alex's bantering provide a lightness to the story, but on the other hand, the entrance of the malevolent spirit brings about fear and tension. The exceptional narration of Vicki-Ann Bush ties readers to the story with the promise of an unimaginable twist. And the sensitivity with which the plot presents the concerns of a transgender teenager is praiseworthy. Alex McKenna & The Geranium Deaths by Vicki-Ann Bush has just the right blend of paranormal activities, family love, complicated romance, and realistic characters.
Longevity
The Wardens Of Time
Caleb Smith
2019 Finalist
309 Pages
Check current price
Young Adult - Paranormal
Reviewed by Anne-Marie Reynolds for Readers' Favorite

Longevity: The Wardens of Time by Caleb Smith is a paranormal adventure story. Noah Thomas is nothing special to look at and, after moving to a new town, he seems to be the focus of a bunch of bullies. He only has one friend, a tomboy called Wendy who gives him the confidence to stand up to the bullies. One afternoon, while running from two of them, Caleb finds himself in a bookshop where he discovers an adventure that will change his life forever. The bookshop leads him to the Akashic Records, tablets of light that store spirit lives and it is there that he learns to face up to his fears. Before he can do this, he needs to banish the five demonic spirits that he accidentally let loose. Will he succeed or is all hell about to be unleashed? Keeper, Noah's guardian angel cat, is there to lend a paw and help Noah through the toughest adventure he will ever face.

Longevity: The Wardens of Time by Caleb Smith is a wonderful adventure story with a paranormal touch woven through it. I couldn't put the book down; it grabbed me from page one and dragged me headfirst into the story, holding me until it was over. The character development is second to none, with the main protagonists built into believable and likable characters that you can't help but root for all the way through. As well as a great adventure story, this is a real coming of age story, with Noah learning the confidence to stand up to his bullies and making new friends. It also teaches that there is always a solution, no matter what life throws at you, even demonic spirits! Great story, recommended for teens and young adults everywhere. I hope there is a sequel!
Mabon
The Clandestine Chronicles Book 1
Kellie M Davies
2019 Honorable Mention
226 Pages
Check current price
Young Adult - Paranormal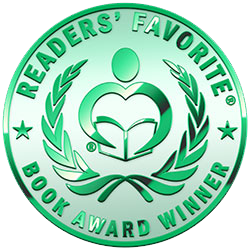 Reviewed by Ruffina Oserio for Readers' Favorite

Mabon is the first book in The Clandestine Chronicles by Kellie M Davies, a spellbinding tale of romance and magic with memorable characters. The narrative begins on the day her father died, sixteen years ago, and on her birthday. "I wasn't a rule-breaker, but today brought with it a fog that stuck around; a gluey force field I couldn't escape." Lucy DeBane knows something is wrong and that her life is about to change irreversibly before the end of the day on her sixteenth birthday. Her family secrets are about to be brought to light and a very important decision rests on her shoulders — choose between becoming the family witch and forsaking family to follow Gil, the handsome young man who makes her heart throb. Or is there a way to follow her family's tradition while winning the love of her life?

A skillfully plotted and well-written tale that will have readers emotionally hooked and excited about the characters. I loved the heroine from the very beginning of the narrative and the deft manner in which the author portrays her point of view. The writing is engaging and insightful with prose that is crisp and loaded with vivid descriptions. The dialogues are well written, and these enrich the characters, enhance the conflict and move the plot forward. Character development seems to be one of Kellie M Davies' fortes. They are complex and 3-dimensional, with deep psychological and emotional layers for readers to navigate. Lucy's dilemma is very strong and readers will quickly become interested in finding out how she evolves through the conflict. Mabon is deftly written, cunningly plotted, and skillfully executed; a compulsive read that is hard to put down.
Abby & Holly
School Dance
Janice Spina
2019 Bronze Medal
251 Pages
Check current price
Young Adult - Paranormal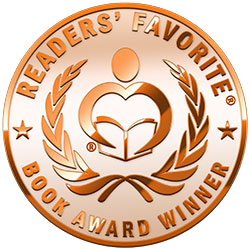 Reviewed by Kim Anisi for Readers' Favorite

School Dance by Janice Spina is book one in the new series, Abby & Holly. Some readers might already know the two girls from one of the author's earlier books: they were first introduced in Book 5 of the Davey & Derek Junior Detectives Series. However, you do not need any knowledge of that novel to understand what is happening in the new series. I never read the other book, and had no issues with understanding and enjoying the girls' story. Abby and Holly are excited because the sixth grade school dance will be soon. They are wondering whether twin boys Derek and Davey will invite them to go with them, but soon they discover a bigger problem. A girl called Justine is being bullied in the meanest way – a way which threatens her health and mental well-being at the same time. The two girls decide to become friends with Justine and find a solution to the situation so that everyone can enjoy the ball. But it seems like the bullies have come up with a new plan just a few days before the ball!

While School Dance by Janice Spina is obviously aimed at younger readers, I did enjoy the light, but quite serious read. It took me back to my own school time, but bullying then was something nobody every really talked about. And not much was done about it. So it's delightful to see books like this in which the characters make sure that one message comes across: Bullying, no matter the reason, is not okay. The story encourages kids to be brave and stand up for the victims, and it shows that everyone will have a lot more fun if they all just get along. The language and reading level is suitable for pre-teens and young teenagers. The topics will feel familiar to them and it will be easy for kids to be drawn into the plot. It's also clever to use a bigger font and many white spaces to create a book that makes kids feel like they have read a couple hundred pages. It will feel like an achievement to them, and will encourage them to tackle even more books.
Cornelius
The Cornelius Saga Book 1
Tanya R. Taylor
2019 Silver Medal
179 Pages
Check current price
Young Adult - Paranormal
Reviewed by Lit Amri for Readers' Favorite

Curious 14-year-old Wade Cullen and his 13-year-old sister, Mira, investigate an abandoned house in their neighborhood that once belonged to a wealthy planter in the mid 19th century. While exploring the upper floor, Mira sees a bloodied ghost of a woman. Scared and determined never to return to the place again, Mira soon realizes that the ghost has followed her home, causing a stir in her family already troubled by her parents' marital issues. A paranormal tale intertwined with drama, Cornelius is the first book in The Cornelius Saga Series by Tanya R. Taylor.

The story starts by giving readers a glimpse of the slavery era in the 1860s, when Cornelius Ferguson, a wealthy plantation owner, has his sights on a young female slave. Forward to the summer of 1965, we are introduced to the Cullens, a fine middle-class family. Wade and Mira have a great sibling relationship that any parents would be proud of, while loving mother Sara is a devoted wife to her husband, Michael. Unfortunately, Michael is a distant husband who's unable to appreciate his family like he used to.

I found the transition of time and the sense of place to be solid, amplified by clean prose. The characters are memorable and easy to emotionally relate to. Taylor deftly connects the tragic past of the ghost and the troubles between Sara and Michael, setting the plot nicely for a poignant denouement. It's a swift read and with a special excerpt from Book 2, Cornelius' Revenge, it's irresistible to find out more about the Cullens' continuous entanglement with the undead.
Knight of the Hunted
Born Vampire Book 1
Elizabeth Dunlap
2019 Gold Medal
346 Pages
Check current price
Young Adult - Paranormal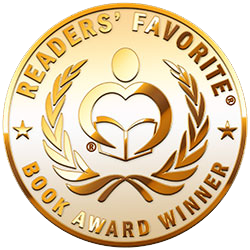 Reviewed by Lesley Jones for Readers' Favorite

In Knight of the Hunted (Born Vampire Book 1) by Elizabeth Dunlap, Lisbeth is a 400-year-old respected Born Vampire, with the responsibility of training the humans they have 'turned' in the rules of vampire etiquette. When a Lycan child mistakenly wanders into enemy territory, Lisbeth breaks the rules she has always lived by and returns the child to the Lycans. Now she must run from The Hunters from her own kind, or pay with her life. Lisbeth, hungry for blood, discovers an unlikely ally in a Lycan named Knight. They mistakenly enter a town run by a callous Vampire called James, whose ultimate desire is to make Lisbeth his own and rid her of Knight. Lisbeth and Knight must use all of their knowledge and strength to try to escape James' clutches. Together, they must learn to trust one another if they are to survive. But why is Knight away from his pack? Is he hiding from something too?

From the first sentence, 'I woke to the scent of blood in my room', this enthralling story had me hooked. The author is a master at building unique, likeable characters that each have their strengths and weaknesses. The plot moved forward constantly, building suspense as the Hunters closed in on Lisbeth and Knight. There were some close shaves when I could not see them escaping. Lisbeth is a strong, warm-hearted character who has great morals. Knight was an absolutely terrific character; his dark humour, sarcasm and sense of loyalty were superb. There is an obvious detailed backstory to Lisbeth that I am hoping will be covered in future novels in this series. I would love to know the history behind the feud between the Vampires and the Lycans. I would also like to discover more about Lisbeth's parents and Balthazar. The climactic ending will leave you desperate to know how the story continues. This is a refreshing look at the Vampire genre. A story of an endearing, but unlikely romance and the fight to stand up for what you believe to be morally right.
The Schoharie
Diane M. Johnson
2018 Honorable Mention
Kindle Edition
Check current price
Young Adult - Paranormal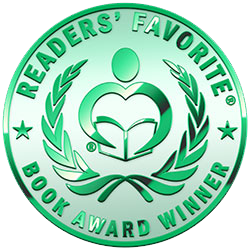 Reviewed by Susan Sewell for Readers' Favorite

A terrifying presence is out for revenge in the haunting supernatural thriller The Schoharie by Diane M Johnson. Until the erection of the Schoharie bridge in Fort Hunter, Joe Bonner was considered an upright young man. Soon after the bridge construction began, Joe started acting strangely. He was sabotaging work at the site, but maintained he wasn't responsible. Joe insisted he was being possessed by an entity resembling an Indian, and the Indian was the culprit for his malicious deeds. Joe's mental imbalance ultimately led to his infamous death. Thirty years later, Joe's son, Aaron, is still living with the stigma of his father's insanity and actions. When a flood ravages the bridge, Aaron is nearly a victim to the currents eighty feet below. Narrowly surviving the bridge's collapse, Aaron is standing next to the chasm where the structure once stood. There he witnesses a native in full dress standing on the opposite side. From that moment, the native spirit haunts Aaron, leaving him fearing for his sanity. The return of the phantom Indian once again causes havoc in the community. Is Aaron following in his father's footsteps or is there an ancient dark force punishing those who live in its territory?

The Schoharie by Diane M Johnson is an electrifying supernatural tale infused with mystery and suspense. With life and death hanging in the balance, the unearthly aura of the story draws the reader in at the opening of the story. Hints of sorcery and Native American history weaving in and out of the plot give the story an ominous quality that haunts the reader long after they are finished reading. With unique characters and an eerie backdrop, this is an excellent book to read on a dreary day and will not fail to raise goosebumps. It is an outstanding mystery novel that will delight those who enjoy bone-chilling mysteries with a supernatural flavor.
Contact Author -