Longevity
The Wardens Of Time
Caleb Smith
2019 Finalist
311 Pages
Check current price
Young Adult - Paranormal
"A spiritual thriller that skillfully celebrates determination and self-discipline." –Kirkus Reviews

Noah Thomas is a scrawny seventh grader who is bullied to the brink in his new town. Friendless, except for sassy tomboy Wendy Sherman, who seems to lend him the confidence he needs to stand up to his oppressors. Upon stumbling into a bookshop one afternoon while on the run from some teenaged tyrants, Noah is hurled into an unexplainable adventure. Noah learns that the bookshop does, in fact, lead to the Akashic Records – a place that holds all spirit lives recorded in tablets of light. With this new found knowledge, Noah begins to grow in wisdom and confidence to face his fears. His biggest challenge comes in the form of five demonic spirits that he accidentally lets loose from a lost tablet. Will Noah succeed with the help of his guardian angel cat he calls Keeper, or will all Hell's henchman prevail?

Mabon
The Clandestine Chronicles Book 1
Kellie M Davies
2019 Honorable Mention
227 Pages
Check current price
Young Adult - Paranormal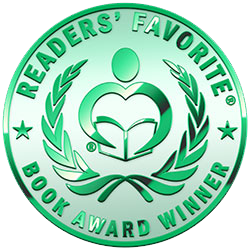 Magick or Love.
If both ran deep in your blood, which would you choose?

On her sixteenth birthday, introvert Lucy DeBane can't shake the memory of her
father's death, or the possibility that by day's end a life altering ancestral truth will
blow apart the world she knows. Lucy is sure of one thing, her feelings for
Gil … tall, dark and hot ... her first real love.

So when she hears the chiming of ancient bells and her family's secret is revealed,
Lucy must make a decision … become a DeBane witch, or walk away from
family for love.

Is there a way she can have both?
Abby & Holly
School Dance
Janice Spina
2019 Bronze Medal
251 Pages
Check current price
Young Adult - Paranormal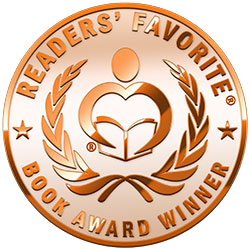 This is Book 1 of a series of Abby & Holly books. These two girls were first introduced in Book 5 of the Davey & Derek Junior Detectives Series.The girls are first cousins on their mothers' side. They moved to the quiet town of Lindon, New Hampshire and live in a grand old Victorian which is haunted. The cousins are excited about attending the 6th grade dance. When their friend, Justine, is bullied, Abby and Holly, along with the help of a ghost and Davey & Derek, work together to formalize a plan to put a stop to the bullying.
Cornelius
The Cornelius Saga Book 1
Tanya R. Taylor
2019 Silver Medal
179 Pages
Check current price
Young Adult - Paranormal
2019 READERS' FAVORITE SILVER MEDAL AWARD WINNER!

"A tale like no other..." - Amazon customer

Two teenagers trespass on the grounds of a former plantation. An innocent mistake that changes their lives forever.

Wade and Mira Cullen explore a large parcel of land, seemingly neglected, in their cozy, little neighborhood, and soon come upon a house with a sordid past. When they leave the property, they have no idea they have brought along something permanently etched in the bowels of history that will change them forever, as well as the very fabric of their own family.

CORNELIUS is a haunting tale of suspense, intrigue, adventure, romance and mystery -- a #1 bestseller and book one in the immensely popular Cornelius Saga series.

Welcome to the fascinating world of the Cullen family.




Knight of the Hunted
Born Vampire Book 1
Elizabeth Dunlap
2019 Gold Medal
282 Pages
Check current price
Young Adult - Paranormal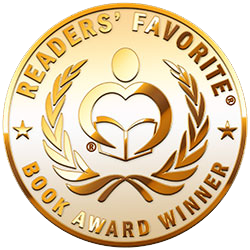 Knight of the Hunted is a 2019 Reader's Favorite Gold Medal Winner!
**Slow Build Reverse Harem YA Paranormal Romance**
---Completed series---
Lisbeth has dutifully obeyed vampire law for over four hundred years.
Yet, to save the life of one innocent child, she will risk everything.
Now, with the Council's Hunters on her heels, her only chance of survival is to run. Lost and starving, she stumbles onto Knight—who harbors dark secrets of his own. As a Lycan, he is fated to be her enemy. But honor demands he keep her safe, no matter the cost.
Forced together in the fight of their lives, the pair find their forced alliance developing into something more. With darkness lashing at them from all sides, the only thing that can save them is the most powerful force of all... love.
Knight of the Hunted is a must-read, young adult page-turner written by Elizabeth Dunlap!
***--***
As mentioned in the description, this is a slow build reverse harem paranormal romance. You may not see the harem for several books, but don't fret! It's definitely there!
If slow build isn't your thing, that's completely fine! But if you don't mind waiting a little for it, keep reading!
The Schoharie
Diane M. Johnson
2018 Honorable Mention
222 Pages
Check current price
Young Adult - Paranormal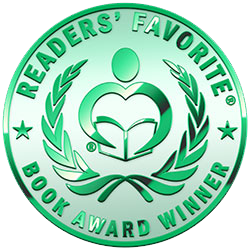 Thirty years ago a major Thruway bridge was built across a small creek near the town of Fort Hunter, New York. It had its problems with construction delays and local protests, but it was built and it was strong.

Thirty years later the bridge collapses when spring floods transform the meager creek into a raging torrent. The collapse takes several lives and almost includes the life of Aaron Bonner, volunteer firefighter, who swears he saw a vengeful Indian spirit take the bridge down. He just needs to convince Sheriff Ben Harrigan that the same Indian spirit seeks more vengeance. But the sheriff knows that Aaron is just like his father, who tried to sabotage the bridge when it was first built, while in the throes of a mental breakdown. Has Aaron gone crazy? Or does the sheriff have something to hide?

A near death experience triggers Aaron's sensitivity to supernatural forces at work in the town of Fort Hunter. But his father's history of mental instability makes Aaron doubt his own sanity. He confides in Sheriff Harrigan, the father of his girlfriend, in a moment of desperation-- but memories are long in small towns like Fort Hunter, and the sheriff remembers well Joe Bonner's attempt to sabotage the original construction of the bridge. He was there. And it was his fault.

Harrigan knows the town isn't being attacked by an Indian spirit seeking revenge. He knows Aaron is suffering from the same mental illness as his father. But when other things begin to happen-- things that can't be explained by a man experiencing a nervous breakdown-- the sheriff must come to terms with his own role in Joe Bonner's mental collapse in order to save himself, his daughter's boyfriend and the rest of the town.
Mirror Me
Tara St. Pierre
2018 Honorable Mention
279 Pages
Check current price
Young Adult - Paranormal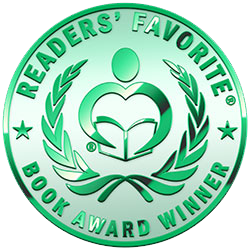 Honorable Mention -- YA Paranormal, 2018 Readers' Favorite International Book Award Contest

Hannah McCauley doesn't look at herself in the mirror anymore.

After a rebellious past, she now attends a strict private school in a new town, where her recently divorced mother has put her on social lockdown. No driving. No bad grades. No skipping classes. No unapproved friends. No makeup. No boys. And the subject of her best friend from her old school is definitely forbidden.

Hannah is being punished for something that happened a year earlier, something that she would like to put behind her. But strange occurrences frighten her, and she's accused of breaking rules and doing other terrible things without any recollection of them. No one believes her, so she starts distrusting everything, even her own reflection.

Is she being haunted by her past? Stalked by someone with a grudge? Or is it all in her head? If she doesn't figure out what's happening fast, her existence could end up irreparably shattered.
Ghosts of Bliss Bayou
Jack Massa
2018 Bronze Medal
286 Pages
Check current price
Young Adult - Paranormal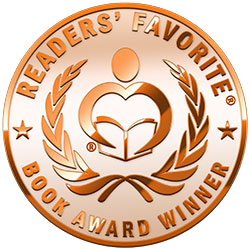 Ghosts, a family curse, and a legacy of true magic
2018 Readers' Choice Award Winner for YA Paranormal Fiction
For sixteen-year old Abigail Renshaw, the terrifying nightmares are not the worst part. When apparitions start leaking out of the nightmares into her waking life—Well, that's a problem.
But Abby's dealt with hallucinations before, and she's nothing if not resilient. Following clues from the nightmares, she convinces her mother to let her visit Harmony Springs, the small town in Florida where Abby was born, and where her grandmother still lives.
There, Abby finds unexpected help from new friends: a compulsive teenage blogger named Molly Quick, and Molly's older brother Ray-Ray (a guy Abby really starts to like).
The not-so-good news? Abby's apparitions might be real, the results of a family curse. And one of them wants to kill her.
What readers are saying
"Abby was for me an ideal heroine."
"I enjoyed this book so much. The characters are awesome, so realistic."
"Abby has a mystery to solve and she's all about taking care of business."
"Watching Abby grow throughout the story and become more confident was amazing."
For young adult fantasy fans of Bella Forest and Bianca Scardoni: If you like heroines who handle their own problems - no matter how spooky - you will love Ghosts of Bliss Bayou.
Firebloods
Firebloods Book One
Casey Hays
2018 Silver Medal
326 Pages
Check current price
Young Adult - Paranormal
Jude Gallagher thought she was crazy.

It all started when the boy next door made her hear music—inside her head. All the time.

It was torture.

She didn't think things could get worse. But then one hot summer, her best friend Kane O'Reilly decides to tell her how he really feels about her. Music inside her head? That's nothing compared what happens next.

Things only turn stranger when she and her lab partner Frankie Melmack begin a project to prove the existence of the Vatra u Krvi—a race of people tied to the mythical Phoenix. Add in a neglectful mother and a magic ring, and the insanity that defines Jude's life is pretty well complete.

Heat surges across the Nevada desert, and the best and worst parts of Jude Gallagher's life collide as myth meets reality. In the middle of the chaos, she begins to hear more than just music. And she has to wonder…

Maybe... just maybe… she really is crazy after all.
Karina
E. B. Mann
2018 Gold Medal
204 Pages
Check current price
Young Adult - Paranormal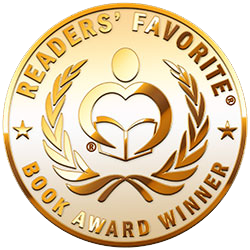 For Karina Morgan, every day is another chance to be bullied by the pretty girls at school -- all because of an accident when she was just a baby that left her horribly scarred. Her life seems hopeless until the day she discovers a mysterious cave near her home. The things she learns from the cave's extraordinary inhabitants will change her perspective --and her life --forever.
Contact Author -