Palo Duro
A Young Adult Thriller
Andrew J Brandt
2021 Honorable Mention
252 Pages
Check current price
Young Adult - Paranormal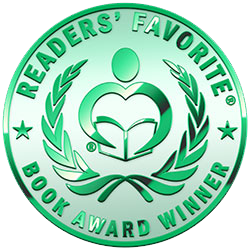 Reviewed by Lex Allen for Readers' Favorite

Rachel Hernandez, an anthropology student at West Texas A&M University, has discovered something that hasn't been seen in nearly two hundred years: in the depths of Palo Duro, a fabled cave full of Native American carvings and paintings. Shortly after her discovery, she vanishes without a trace, leaving only one clue—her boot prints in the trail that leads to the caves. Rachel's twin brother Ricky and her best friend Jordan seek answers in her disappearance, and what they find may be the biggest cover-up in all of history.

Author Andrew J. Brandt's latest Young Adult thriller, Palo Duro, is a prime example of entertaining, nail-biting, page-turning fiction built on a foundation of verisimilitude. A sense of reality in fiction separates the authors from the writing hacks. The setting is a real place in the Texas panhandle. Every character from the park rangers to the sheriff to the college kids that carry the bulk of the tale are absolutely true to life. Brandt keeps the pace up and the reader enthralled with a writing style that doesn't suffer long narratives full of minutiae that drag down the pace and add no value to the storyline. The rule "write what you know" works best when that knowledge is combined with a fertile imagination capable of linking reality to fantasy, conjecture to truth, and the mundane to the supernatural; Andrew Brandt is a master of the art. Fans of anthropology, suspense, the supernatural, mystery, and history rolled into an exciting thriller will love Palo Duro—guaranteed!
Winter's Wolf
The Cursed: Book 1
Lou Grimes
2021 Bronze Medal
262 Pages
Check current price
Young Adult - Paranormal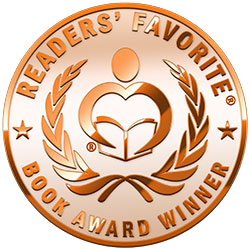 Reviewed by Susan Sewell for Readers' Favorite

When a teen receives an inheritance from her estranged grandfather, she gains more than just a home; she inherits a family secret that changes her life in extraordinary and unexpected ways in the thrilling urban fantasy, Winter's Wolf (The Cursed: Book 1) by Lou Grimes. Raised by a single mother, Louvette has never known her father. Together she and her mother have traveled from town to town as far back as she can remember. While her mother takes small jobs to provide for their needs, Louvette attends the local school until she is expelled for fighting. When Louvette is kicked out of another school, they don't know where to go. Louvette's late grandfather's lawyer appears at their door with the answer. Louvette has inherited the family home, car, bank account, and a place in a private school. Once she and her mother arrive in their new home, Louvette's life takes an unexpected turn. She begins exhibiting unusual physical symptoms that alter her physique and species. Do her physiological changes have anything to do with her father and grandfather? What does it mean for her future?

Winter's Wolf (The Cursed: Book 1) by Lou Grimes is a spine-tingling young adult urban fantasy. Captivating characters, a gripping plot, and a suspenseful storyline make this novel an outstanding first book in what promises to be a thrilling series. Louvette's character is admirable, and I enjoyed observing her mature as she faces challenging and difficult life-changing circumstances. With the intriguing shape-shifting elements and the intense, action-packed scenes, it is a breathtaking story that held me glued once I started reading. This is the first book in a series, and I am eagerly looking forward to the sequel! Exciting and engaging, it is a riveting urban fantasy that will thrill everyone from the ages of twelve to a hundred. Fantastic! Loved it!
Crimson Forest
Crimson Chronicles
Christine Gabriel
2021 Silver Medal
240 Pages
Check current price
Young Adult - Paranormal
Reviewed by Peggy Jo Wipf for Readers' Favorite

Crimson Forest is the first in Christine Gabriel's Crimson Chronicles and it is an awesome beginning. The author brings Grimm's reapers alive as Angelina Adams's life takes a devastating twist from average to terrifying. She was told by her best friend, Jeremiah, to stay out of the Crimson Forest as something eerie was in the air. But she has no choice when a dark shadow with red eyes breaks into her house and threatens to kill her. The secrets of these woods are slowly revealed to her as she is guided deeper into its depths. Her greatest hope is that her father who has been missing for over five years is alive within the forest. Can she handle the truth that is unraveled before her eyes? Will she save the human race when her time comes?

I found Christine Gabriel a mesmerizing author when she turns fantasies into truths as you walk between monsters and saints. Crimson Forest forms a bond between the reader and Angelina, and then changes who and what you know about her. The pace steadily moves to the point where Angelina is faced with her deadliest opponent and her path is set by that one moment. The author intricately unites characters that have a long history, tension, and a hidden identity to create an alluring novel. This is the book that makes you give trees a second look, beware of shadows, and keep that friendly stranger at arm's length. I highly recommend this novel to those who enjoy a good paranormal tale with a touch of romance. Looking forward to reading Crimson Moon.
The De-Coding of Jo: Hall of Ignorance
Ascending Angel Academy
Lali A. Love
2021 Gold Medal
308 Pages
Check current price
Young Adult - Paranormal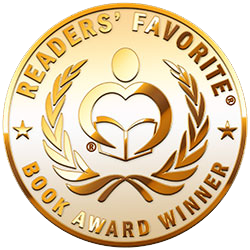 Reviewed by Christian Sia for Readers' Favorite

The De-Coding of Jo: Hall of Ignorance by Lali A. Love is a delightful read, a well-written meld of fantasy and science fiction, with a strong appeal to young adult readers. Sixteen-year-old Jo attends Forest Hill Academy, a preppy co-ed private school for privileged scholars, but she has huge problems to handle. Since the night her mother, Lilac, was taken hostage by a homicidal maniac, she's been plagued by nightmares. But things escalate when a deadly parasite attacks her classmates, turning them into sleepwalkers, imprisoned in their own bodies. Primed by the Council and Ascending Angel Academy, Jo must accept a difficult mission to embrace her celestial being and unlock the power of creation in order to fight the encroaching darkness. With friends by her side and the Galactic Compass, does she stand a chance against the powers of darkness?

This is a well-plotted and beautifully narrated story. The use of journal entries adds depth to the story and allows readers to understand the emotional turmoil taking place in Jo's world. It is one of those stories that brilliantly showcase the primordial struggle between light and darkness, good and evil, and I found it interesting to follow the protagonist as she evolves under the watchful gaze of the council that speaks the codes wordlessly to her. The character cast is impressive and the author provides a clear background to each of them: Nisha, Rey, Daphne, Flynn, and Zaxden. Lali A. Love's story stands out in its originality, with themes of science and spirituality, and a conflict that is strongly and intelligently articulated. The De-Coding of Jo: Hall of Ignorance is a wonderful read.
Abby & Holly Series Book 2
Unfortunate Events
Janice Spina
2020 Honorable Mention
278 Pages
Check current price
Young Adult - Paranormal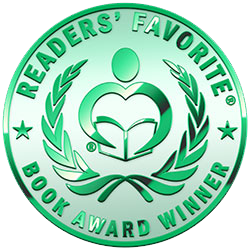 Reviewed by Ruffina Oserio for Readers' Favorite

Unfortunate Events is the second book in the Abby & Holly Series by Janice Spina. A novel with paranormal activities, well-crafted for young readers, it has strong themes of family, friendship, and adventure. Readers are introduced to Abby and Holly, cousins whose bond is very strong. Holly is with Abby's family at the haunted Victorian house. She is dealing with unfortunate situations and is rather sad. When her parents come home on a visit from abroad, it should be a happy experience for Holly, but her mom gets sick. It is in this dire moment of vulnerability that Holly gets support from Abby. Abby's Aunt Jane and Uncle Bob and the two ghosts who live in the house, Felicity and Minerva, are of great help as well. And then there are Davey and Derek Donato, the twin detectives who are their friends.

Unfortunate Events is beautiful and told in a tone that is engaging and compassionate. I enjoyed the way Janice Spina explores the relationship between the characters, developing themes of family and friendship with skill. While readers will follow the conversations and want to see Holly overcome her challenges, there are finer values that are ingeniously communicated and etiquette that young readers will learn. This author shows readers what it is like to be friends and sisters, and demonstrates the power of positive attitudes like respect, courtesy, mutual support, and compassion. The story is filled with realism, the characters are deeply human, and the plot features scenes that are focused and enjoyable. It is a great read, indeed.
Chains of Time
Book 1
R.B. Woodstone
2020 Finalist
321 Pages
Check current price
Young Adult - Paranormal
Reviewed by Asher Syed for Readers' Favorite

Chains of Time by R.B. Woodstone is a young adult paranormal fiction and the first book in the author's series. Chains of Time is narrated in dual timelines, the first being a historical foundation that begins with Amara, a clairvoyant bride of Africa whose wedding is interrupted by the slavers she already knew would descend on her village. The second timeline forms the future of Amara's descendants, haunted by visions of the past and the ever-present slaver Hendrik Van Owen, who wields the dominion of power drained of Amara and her betrothed Kwame, transcending and bending the linear realm of age and time. As the timelines begin to converge, it is the strength of Amara and the bevy of sacrifices made that allow for the ushering in of the next generation from a hospital in Atlanta. "Yes," she says, "my child, my baby, newborn princess of Mkembro. And what power shall you wield, little one?"

Chains of Time is indeed a paranormal fiction, but pigeon-holing it into this single genre is a disservice to both the story and author R.B. Woodstone. The beauty of Woodstone's prose evokes the intensity and allegorical journey that is usually reserved for literary fiction. The writing is simultaneously gorgeous, terrifying, and hopeful, made much more relatable in a first-person narrative. Amara and Van Owen, both tangled in a perpetual hunt for the other, are fused together in her need to protect those she loves and his desire to retain power and control. As an antagonist Van Owen is perfect as he doggedly pursues Amara, her children, her children's children, and onward, believing the power to be his by virtue of God, and Amara and her descendants to be his property. Slaves through eternity. Whether intended or not, what strikes me the most is the bondage that parallels with actual, real-life race relations. Amara and Van Owen may be fictional, but the subjugation of race still screams in the face of civil liberties even today, making Woodstone's work more poignant than ever.
To Dream Is To Die
The Dead Dreamer Series
Sarah Lampkin
2020 Bronze Medal
Kindle Edition
Check current price
Young Adult - Paranormal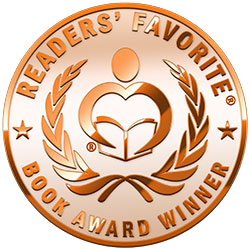 Reviewed by Christian Sia for Readers' Favorite

To Dream Is To Die: The Dead Dreamer Series by Sarah Lampkin is a blend of coming of age and paranormal genres that follows eighteen-year-old Brenna Whit as she experiences her freshman year in college. It is an exciting period for her with new friends and even a crush. But she has a dark secret, an experience that she doesn't want anyone to know. It has been three years since the accident happened and life has never been the same for her. Whenever she falls asleep, her spirit wanders the Fade. When she finds out that someone watches her in spirit form, all her fears escalate. Can she navigate the complicated relationships in school and keep her secret away from prying eyes?

This is a strong and compelling narrative. Told from the perspective of the protagonist, the reader is drawn into her worldview and experiences her pain right from the beginning: "In school, I had been a social butterfly; now I was a social outcast. A few people still made an effort to talk to me, but most stayed away." The pathos is strong and the emotional levels of the story are well explored. The characters are well developed and it is interesting to follow the character arc and watch the key character evolve through her complex relationships. The conflict is strong and well-handled. To Dream Is To Die is a fascinating story told in an engaging first-person narrative, a tale that has great potential to entertain fans of paranormal fiction and readers looking for strong and multidimensional characters.
The Dark Awakening
A Paranormal Vampire Series (The Chosen Coven Book 1)
D.L. Blade
2020 Silver Medal
372 Pages
Check current price
Young Adult - Paranormal
Reviewed by Susan Sewell for Readers' Favorite

In the seventeenth century, a young witch becomes a martyr to save her coven from a horrible fate and is reincarnated in the twenty-first century to complete the mission she was created for in the sensational paranormal novel, Dark Awakening (The Chosen Coven Book 1) by D. L. Blade. On what should have been one of the happiest and most important nights of her life, seventeen-year-old Mercy is assaulted and nearly killed by her mother. While Mercy is still recovering from the wounds, she feels someone stalking her. Shortly before her eighteenth birthday, her feelings are proven right. A stranger confronts Mercy and reveals the enigma of her birth and the secret her mother had been hiding. Mercy is the significant member of an immortal coven and is on the verge of her Awakening. However, because of an ancient prophecy, her blood is highly coveted by vampires, which is why she forfeited her life before. Will Mercy fall prey to the dreaded fate the vampires have been planning for her for centuries? Can she elude the vampire clan and fulfill her destiny?

Dark Awakening by D. L. Blade is the first book in a thrilling new vampire series. It is a breathtaking story that kept me glued to my tablet once I started reading the prologue. Similar to but far better than Stephenie Meyer's Twilight series, it is an exhilarating story with fascinating characters and an exciting storyline. Depicting an age-old conflict of powerful witches and shape-shifting werewolves fighting against the vampires, I thought the concept of an angel and a demon spawning the first vampire and then creating a group of warriors to destroy his progeny both intriguing and original. Cleverly written, the plot unfolds at a steady pace, generating apprehension and suspense that continues building until the story comes to its unexpected and shocking conclusion. It is an electrifying young adult novel filled with action and bloody scenes that will delight everyone who is a fan of paranormal novels starring preternatural beings and witches. Outstandingly written.
Alex McKenna & The Geranium Deaths
Vicki-Ann Bush
2020 Gold Medal
313 Pages
Check current price
Young Adult - Paranormal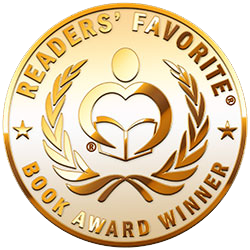 Reviewed by Ankita Shukla for Readers' Favorite

Alex McKenna & The Geranium Deaths by Vicki-Ann Bush is a young adult paranormal story. Alex, a 17-year-old, shared his mom's ability to see the dead. Although his ability caused him grief with the bullies at his school, he learned to ignore the unnecessary noise. This was not the only reason for the bullies to target him, though. Since the day they realized that Alex was transgender, they figured out creative names to torment him. In addition to these problems, a series of ruthless murders in his town perplexed him. If he didn't have his amazing spidey sense, he would have considered these bodies with frozen heads as a case involving a serial killer. However, his gut told him otherwise. The more research he put into the cases with his best friend, Margaret, the firmer his suspicions grew about the involvement of a dark spirit.

The plot beautifully switches from the past to the present. Bishop's family from the past is just as intriguing as the paranormal activities in the present. The audience enjoys the easygoing chemistry of Margaret and Alex, the love of his Italian family, and his interactions with a few souls. But, as the plot takes a dark turn, not only Alex but readers also get goosebumps. The tone of the narration is in perfect sync with the scenes. On the one hand, Margaret and Alex's bantering provide a lightness to the story, but on the other hand, the entrance of the malevolent spirit brings about fear and tension. The exceptional narration of Vicki-Ann Bush ties readers to the story with the promise of an unimaginable twist. And the sensitivity with which the plot presents the concerns of a transgender teenager is praiseworthy. Alex McKenna & The Geranium Deaths by Vicki-Ann Bush has just the right blend of paranormal activities, family love, complicated romance, and realistic characters.
Longevity
The Wardens Of Time
Caleb Smith
2019 Finalist
309 Pages
Check current price
Young Adult - Paranormal
Reviewed by Anne-Marie Reynolds for Readers' Favorite

Longevity: The Wardens of Time by Caleb Smith is a paranormal adventure story. Noah Thomas is nothing special to look at and, after moving to a new town, he seems to be the focus of a bunch of bullies. He only has one friend, a tomboy called Wendy who gives him the confidence to stand up to the bullies. One afternoon, while running from two of them, Caleb finds himself in a bookshop where he discovers an adventure that will change his life forever. The bookshop leads him to the Akashic Records, tablets of light that store spirit lives and it is there that he learns to face up to his fears. Before he can do this, he needs to banish the five demonic spirits that he accidentally let loose. Will he succeed or is all hell about to be unleashed? Keeper, Noah's guardian angel cat, is there to lend a paw and help Noah through the toughest adventure he will ever face.

Longevity: The Wardens of Time by Caleb Smith is a wonderful adventure story with a paranormal touch woven through it. I couldn't put the book down; it grabbed me from page one and dragged me headfirst into the story, holding me until it was over. The character development is second to none, with the main protagonists built into believable and likable characters that you can't help but root for all the way through. As well as a great adventure story, this is a real coming of age story, with Noah learning the confidence to stand up to his bullies and making new friends. It also teaches that there is always a solution, no matter what life throws at you, even demonic spirits! Great story, recommended for teens and young adults everywhere. I hope there is a sequel!
Contact Author -