Recommend this book:
Screwing Up Love
or How to Make Love Grow and Last
James Downton, Jr.
2013 Bronze Medal
106 Pages
Check current price
Young Adult - Non-Fiction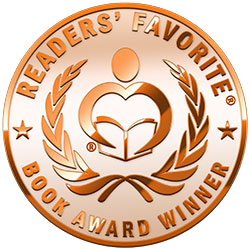 Reviewed by Lee Ashford for Readers' Favorite

"Screwing Up Love" by James Downton, Jr., Ph.D., is the "Relationship Owner's Manual" every married couple since Adam and Eve has lamented not having. Better known as Dr. Bob, the Love Coach, the author very cleverly has written this do-it-yourself marital guide from the negative perspective, as implied by the title, "Screwing Up Love". Obviously nobody really wants (or needs) to be taught how to screw up love. But with half the marriages in the U.S.A. ending in divorce, it is equally obvious most people DO need to be taught how NOT to screw up love, and that is really the focus of this exceptional book. What makes a young couple go from gazing longingly into one another's eyes, to throwing books and ashtrays at each other? Why does love seem so often to wither and die after a time?

In this book Dr. Bob answers these questions, and provides valuable insight to help the victims of dying love handle the challenges life has thrown their way, with wisdom and balance. If truly taken to heart, this guide will enable a large percentage of marriages "on the rocks" recover and blossom once again into the love that first brought the couple together. This book should be sold in pairs, shrink-wrapped together, so that each partner in the marriage can have his or her own copy to read, study, highlight, mark up, re-read, and put into practice at his or her own comfortable pace. It should be mandatory reading for anyone and everyone considering marriage, as well as those heading toward divorce. I urge you, if you know of anyone who is planning a wedding, or considering a divorce, get each of them a copy of this book and give it to them early in the planning stages. You will be giving them a versatile tool to help them succeed in making their marriage a long and happy one. At the same time, pick up a copy for yourself and your mate. I don't think you would be amiss to negotiate a "case" price with your local bookstore, so that you have a ready, steady supply of copies to give away as other people in your life approach the serious contract of marriage, or the heartbreak of divorce. This book is an absolute Must-Read for everybody who ever hopes to fall in love and get married. I cannot recommend this strongly enough: GET THIS BOOK!
Contact Author -