Am I Okay, God?
Devotionals from the Seventh Dimension
Lorilyn Roberts
2015 Finalist
204 Pages
Check current price
Young Adult - Non-Fiction
Reviewed By Darin Godby for Readers' Favorite

Author Lorilyn Roberts, in her book Am I Okay, God? Devotionals From The Seventh Dimension, does a wonderful job of enabling the reader to explore their own faith and concepts, helping one to better understand their relationship with God. There are links following each devotional with a QR code that will allow the reader to explore additional insights from other resources. There are deep probing questions that will cause the reader to explore what they believe and understand they are not alone in their questions and uncertainties. This book drives right into the heart of the reader, causing one to grasp hold of truth and press in strong upon it, while understanding that darkness and sin will lead one away from the light of God's eternal love.

Author Roberts deals with many current and relational topics of the day without flinching or backing up. She allows the reader to be exposed to the truth of God's Word and causes them to do battle within themselves as to what they will do with that truth. While this is a fantastic book for a teenager or young adult, anyone can glean from its truths and wisdom. This would be a great book for churches to use in their youth groups as well as homes dealing with runaways, family issues, etc. This would allow counselors and those reading the book to have a springboard to launch into some rough topics that many times are hard to bring up. Great resource and helpful book.
Skating With The World
Olympic Memories From the World's Greatest Figure Skaters and Coaches
Joanne Jamrosz
2014 Bronze Medal
130 Pages
Check current price
Young Adult - Non-Fiction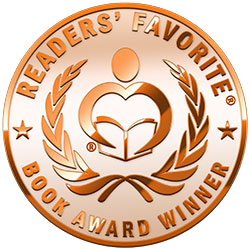 Reviewed By Karen Pirnot for Readers' Favorite

Skating with the World by Joanne Vassallo Jamrosz is an interesting collection of stories of past Olympians in the world of ice skating. The author takes us from contenders and winners in the 1970s through the past Winter Olympics in 2010. We hear about the rigorous training schedules and how fifteen years of training ends up with a single performance by the athletes wanting to be declared the best in the world. Athletes tell about their uniforms and the pride they feel walking into the Olympic stadium to the cheers of their fellow countrymen. We learn about where the international athletes are housed, what they eat, and what they do in their "spare" time.

For me, some of the more interesting stories were those of athletes who did not medal. Their primary interest was to do their best and to simply be participants. For them, the experience of Olympic competition seemed itself the goal. I also liked the stories of interacting with other athletes of the world. It seemed to motivate some of the skaters to take up careers helping others to achieve. Many of the former Olympians did begin careers as coaches or choreographers so as to remain in their general area of expertise. As one skater so aptly stated, it is unrealistic to think one can be a competitive skater for all of one's adult career. Even though I would like to have seen some of the athletes reveal their experiences in greater detail, the glimpses of the skaters and their thoughts and motivations might just be an inspiration and motivation to younger contenders.
Teen Devotionals... for Girls!
Heather Hart and Shelley Hitz
2014 Honorable Mention
208 Pages
Check current price
Young Adult - Non-Fiction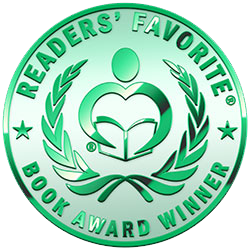 Reviewed By Joy Hannabass for Readers' Favorite

"Teen Devotionals . . . for Girls" is to help young girls find a way to apply God's Words to their lives. These devotions are written just for young girls, with topics that deal with what teenagers are facing today. The desire of the authors is to help teens find their true beauty in Christ. This book captured my attention when I read the very first devotion, 'Beautiful in Christ', talking about inner and outer beauty, bringing the attention of teenagers to this valuable lesson. Other devotions are on prayer, modesty, goals, anger, love, lies, work, heaven and hell, decisions, waiting, the golden rule, being happy and so many more. In fact, there are 90 devotions in this really cool book.

As I read through these devotions, my appreciation grew for these authors who took so much time to write this much needed book for teenage girls. With the peer pressure that teens face today, I love finding books that they can read and enjoy, helping their walk with the Lord. If you have teenage girls, this devotional is a must for you. This book can also be used for individual Bible study or small group study. After each devotion, there is a Reflection time question, an Application step and a model prayer, giving plenty of questions and topics to think about. I strongly encourage you to pick up a copy of "Teen Devotionals . . . for Girls" for your teenager. I think you will be glad you did, and your daughter will thank you as well. This is a book I will purchase for my tween niece because she keeps asking me for books she can read. I am so glad I found one just for her!
Screwing Up Love
or How to Make Love Grow and Last
James Downton, Jr.
2013 Bronze Medal
106 Pages
Check current price
Young Adult - Non-Fiction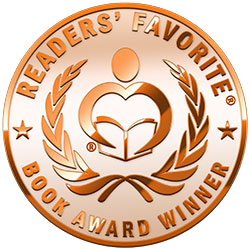 Reviewed By Lee Ashford for Readers' Favorite

"Screwing Up Love" by James Downton, Jr., Ph.D., is the "Relationship Owner's Manual" every married couple since Adam and Eve has lamented not having. Better known as Dr. Bob, the Love Coach, the author very cleverly has written this do-it-yourself marital guide from the negative perspective, as implied by the title, "Screwing Up Love". Obviously nobody really wants (or needs) to be taught how to screw up love. But with half the marriages in the U.S.A. ending in divorce, it is equally obvious most people DO need to be taught how NOT to screw up love, and that is really the focus of this exceptional book. What makes a young couple go from gazing longingly into one another's eyes, to throwing books and ashtrays at each other? Why does love seem so often to wither and die after a time?

In this book Dr. Bob answers these questions, and provides valuable insight to help the victims of dying love handle the challenges life has thrown their way, with wisdom and balance. If truly taken to heart, this guide will enable a large percentage of marriages "on the rocks" recover and blossom once again into the love that first brought the couple together. This book should be sold in pairs, shrink-wrapped together, so that each partner in the marriage can have his or her own copy to read, study, highlight, mark up, re-read, and put into practice at his or her own comfortable pace. It should be mandatory reading for anyone and everyone considering marriage, as well as those heading toward divorce. I urge you, if you know of anyone who is planning a wedding, or considering a divorce, get each of them a copy of this book and give it to them early in the planning stages. You will be giving them a versatile tool to help them succeed in making their marriage a long and happy one. At the same time, pick up a copy for yourself and your mate. I don't think you would be amiss to negotiate a "case" price with your local bookstore, so that you have a ready, steady supply of copies to give away as other people in your life approach the serious contract of marriage, or the heartbreak of divorce. This book is an absolute Must-Read for everybody who ever hopes to fall in love and get married. I cannot recommend this strongly enough: GET THIS BOOK!
Pie
An Old Brown Horse
Kandy Kay Scaramuzzo
2013 Silver Medal
158 Pages
Check current price
Young Adult - Non-Fiction
Reviewed By Kim Anisi for Readers' Favorite

The book "Pie: An Old Brown Horse" by Kandy Kay Scaramuzzo tells the story of Pie from his very own point of view. The reader follows Pie's life from the time he had an accident that rendered him incapable of continuing his job as a cattle herding horse and learns about various incidents in his life. The gentle, slightly cocky brown horse is moved to a stable where the owner wonders whether anyone would ever be interested in buying such an old horse. She fattens him up, lets the wounds heal but for a while people always seem to be more interested in prettier, younger horses – until the "little one" takes an interest in Pie. The two get along very well but there are still quite a few adventures ahead in Pie's life. He'll have to live through a meeting with Akitas, he has to watch other horses suffer and even go mad and he also learns a different job: to be a riding horse, not just a cattle horse.

There is a lot going on in the life of that old brown horse. Reading the book "Pie: An Old Brown Horse" by Kandy Kay Scaramuzzo was at times funny, but at other times heart-wrenching and sad. The book is written in a relatively simple language and even if you are not a horse person, it will not be a problem for you to understand the book as many things about horses are explained by Pie himself. He seems to be a really clever horse and a very good observer of the world around him. It is a pity that the photos in the book aren't in color but they still add character to the story and it is very easy to feel that you actually know the horse yourself. "Pie" is a story for people who like animals and is a nice entertaining read.
The Depth of Grace
Finding Hope at Rock Bottom
John Bronson Haley
2013 Gold Medal
296 Pages
Check current price
Young Adult - Non-Fiction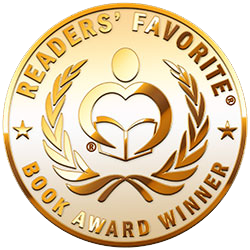 Reviewed By Joy Hannabass for Readers' Favorite

Hitting rock bottom was not just another phrase for author J. Bronson Haley; for him it was a reality. Living life in the fast lane, a most feared reputation of a street fighter and spending time in jail gave Haley a reputation that caused people to stay clear of him. But then one day Haley found Someone who changed his life forever, Jesus Christ. Jesus delivered Bronson from the deep hole he'd dug for himself. And his story is written in his book, "The Depth of Grace". This is a story, and a testimony of how God can take a life that is seemingly doomed and make something wonderful out of it. Bronson doesn't sugarcoat his story by any means; he is totally honest about his life before he ask Jesus in. His deep bondage to sin gripped his life and wouldn't let go, no matter how hard he tried. The things Haley did, the situations he tells of in this book, are heart wrenching, because of the way he was ruining his own life. But the amazing thing is, none of that matters to God. This story shows just who God is, and that He is in control, not matter the situation, and that He can do anything, just because He is God. This would make an awesome Bible study because the author gives 'rest stops' chapters throughout the book to give the Biblical viewpoint of what he is telling.

I very highly admire and respect author Bronson Haley for telling his story. My prayer is that many people out there that are in somewhat the same situation as Haley will read this book, and find out that there is hope, no matter how difficult their situation is. God loves us and He does care for us more than we know. And even in the times He doesn't seem real, He is definitely real, and willing to change our life when we call on Him.
Still Skating Forward
Amazing People Celebrating Life and Skating
Joanne Vassallo Jamrosz
2013 Honorable Mention
144 Pages
Check current price
Young Adult - Non-Fiction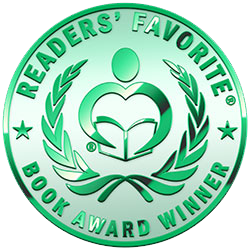 Reviewed By Mamta Madhavan for Readers' Favorite

"Still Skating Forward" by Joanne Vassallo Jamrosz is a sequel to the popular book "Skating Forward: Sixteen Amazing Young Women Celebrating Life on Ice". Just as in the previous book, here also the author deals with the stories and experiences of Olympic and world famous skaters, judges and coaches. I found the book very inspiring and motivating. It somehow relates to all sports people making a foray into their respective sport and their trials and tribulations. Every chapter has a different story to tell the reader. The discipline and the rigorous training that a skater has to go through to make it to the top is not only a lesson to upcoming skaters but also to any sports person. The ordeals that they go through make you admire their grit and determination to make it to the top against all odds.

Each chapter of the book "Still Skating Forward" speaks about rise, fall, laughter, tears and mistakes and how each one experiences them in their own way. Each skater's story has some incredible experience to share with the reader. Some of the moments from their glorious lives have been captured and narrated. The book is a good read not only for readers who are keen to know more about skating but also for others. The language is simple and the narration is excellent. The stories are emotional and can touch anyone's heart. It also opens a window on the inside stories of the skaters. The book will resonate with everyone, not only with lovers of skating.
Contact Author -