Life with My Idiot Family
A True Story of Survival, Courage, and Justice over Childhood Sexual Abuse
Kathy and Gary Picard
2017 Gold Medal
303 Pages
Check current price
Young Adult - Non-Fiction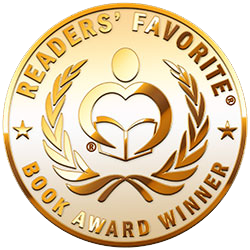 Reviewed by Gisela Dixon for Readers' Favorite

Life with My Idiot Family: A True Story of Survival, Courage, and Justice over Childhood Sexual Abuse by Kathy and Gary Picard is a memoir about Kathy's childhood years and the impact it had on her life. Kathy describes her childhood and upbringing in some detail, including her early life with her grandparents, moving in with her parents and siblings, and her father's sexual abuse starting when she just a child all the way into her teens. She describes how any physical, emotional, and/or sexual abuse results in long term trauma for the victims, and goes on to describe her jobs, career, marriage, as well as her social activism to create awareness of sexual abuse and to change the stigma and the laws surrounding it.

Life with My Idiot Family: A True Story of Survival, Courage, and Justice over Childhood Sexual Abuse by Kathy and Gary Picard is an inspiring book and one I would highly encourage everyone to read not only for its powerful story, but also as a means of social awareness on how to identify sexual abuse in children and get help. A key thing to know is that many times childhood sexual abuse happens within the family, or through someone known to the family, and a book like this creates greater awareness of this fact. Kathy mostly writes in the first person and her writing is from-the-heart and genuinely engaging. Another wonderful thing about the book is the way Kathy confronts her abuser after all these years and goes to court, which once again may provide motivation for people in similar situations that justice can be served. All in all, a great read!
NAKED TEXT
Email Writing Skills for Teenagers
Gisela Hausmann
2016 Honorable Mention
74 Pages
Check current price
Young Adult - Non-Fiction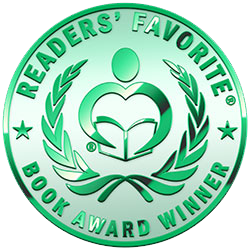 Reviewed by Carla Trueheart for Readers' Favorite

NAKED TEXT: Email Writing Skills for Teenagers by Gisela Hausmann instructs teenagers on the importance of crafting professional emails and gives them pointers on how to make their emails stand out. Included in the book are tips for writing emails, the seven parts of an email, the best time to send an email, and how to close an email in a unique but professional way. The book also explains how missed details, typos, and misspellings can make your emails look sloppy and even mark you as a careless person. There are also pointers that even an adult can use, such as how to make your topic stand out and how to write a creative greeting.

The biggest accomplishment of NAKED TEXT: Email Writing Skills for Teenagers is teaching teenagers and young adults how to make the transition between fun texts and professional looking emails. In a time when teenagers might be seeking colleges, applying for jobs or internships, and dealing with adult responsibilities, the lessons and tools mentioned in the book will be invaluable. The book is written in a straightforward way with little fluff, so it should hold a teen's attention without sounding preachy. Also, author Gisela Hausmann stresses the importance of writing thank you emails and teaches teenagers that an email should not be about me, me, me, but about what you can do for someone else. This is great advice and should truly make a difference for teenagers entering the professional world. I would recommend the book for teenagers, young adults, college students, and even adults. It would also be a great source to keep in school libraries.
Icefall
The True Story of a Teenager on a Mission to the Top of the World
Alex Staniforth
2016 Bronze Medal
272 Pages
Check current price
Young Adult - Non-Fiction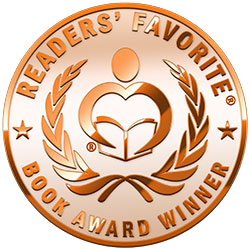 Reviewed by Michael White for Readers' Favorite

Icefall is the true story of Alex Staniforth's journey to reach the top of Mount Everest. What is remarkable about Alex's story is that he was only eighteen years old. Alex was also a sick child and suffered from bouts of epilepsy. But because of his struggles with illness, Alex learned a grim determination. He never gave up and struggled hard to succeed, despite many difficult odds. Alex took this grit with him on his journey to Mount Everest's summit. Icefall documents his journey and the countless struggles and dangers he faced in order to have the chance to achieve his dream at such a remarkable young age. Icefall is an amazing account of one person's will and determination to achieve a life's goal, and can be an inspiration to us all.

Even if you are not a mountain climber or never dream of climbing Mount Everest, there are valuable lessons in Icefall by Alex Staniforth. Icefall is so much more than just an adventure story about a teenager who climbs a mountain. It is a well-written narrative with a very personal style that makes it feel as if Alex Staniforth is talking to you directly. I loved the personality that flowed from these pages and really made Alex feel like a friend, especially as he talked about sharing his dream of his ascent. The book is very mature and sometimes I forgot that I was reading the writing of a young person. I also appreciated Alex's honesty and how he laid his feelings out for the whole world to see.
Tails of Sweetbrier
Deanie Humphrys-Dunne
2016 Silver Medal
82 Pages
Check current price
Young Adult - Non-Fiction
Reviewed by Hilary Hawkes for Readers' Favorite

Tails of Sweetbrier by Deanie Humphrys-Dunne is an inspirational and true YA story. Deanie has cerebral palsy and her parents are told she will never be able to walk. But her father has other ideas and, after setting up Sweetbriers riding school, he sets about teaching his young daughter (and her two sisters) how to ride and jump and become prize winning riders. Deanie loves this challenge and begins to ride even before she eventually walks at age four. A wonderful partnership between her own horse, Peach, and herself develops as does the confidence and determination that sees the two of them achieving remarkable things.

Deanie Humphrys-Dunne's story is one that will inspire young readers to hold on to their dreams and pursue them determinedly, regardless of any apparent setbacks. Beautifully, simply and honestly told, Tails of Sweetbrier is a delightful and uplifting story. I loved the inclusion of illustrations depicting the characters at various stages of the story. I couldn't help thinking how lucky young Deanie was to have such a positive-thinking and enterprising father – her own determination and outlook so obviously influenced by the upbringing she experienced.

Young readers will fall in love with Little Man and Fleet Nancy (or Peach) – the lovely friendship that grows between Deanie and her four legged friends is conveyed in such a delightfully contagious way. My favorite part of the book is where Deanie and Peach tackle the Oxford Farm competition – they don't win that day, but neither do they give up in the face of adverse weather conditions! With plenty of fun moments along the way too, Tails of Sweetbriers is an enjoyable book that will make you think, open your mind to possibilities, and challenge you to overcome obstacles or limited thinking.

The final chapter consists of the author's 'Pearls of Wisdom': "Overcoming obstacles can give you the confidence to accomplish amazing things…You have the power to make your dreams come true so reach for them and don't accept anything less!" The questions for readers at the end of the book make this an ideal story for prompting discussion about confidence and self-belief, as well as understanding others who may have greater difficulties than ourselves. Recommended.
I Would, But My DAMN MIND Won't Let Me
A teen's guide to controlling their thoughts and feelings
Jacqui Letran
2016 Gold Medal
132 Pages
Check current price
Young Adult - Non-Fiction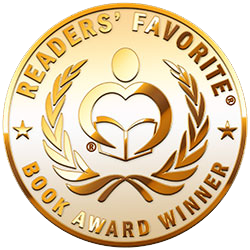 Reviewed by Jack Magnus for Readers' Favorite

I Would, But My DAMN MIND Won't Let Me (Words of Wisdom for Teens, Volume 2) is a non-fiction self-help book for young adults written by Jacqui Letran. The author has been working in the field of Adolescent Medicine and Mental Health Care for over fifteen years. She introduces her subject by defining and differentiating the conscious and subconscious parts of the human mind, and examines how each functions. While a person can control what the conscious part of the mind does, the subconscious is an entirely different matter. Letran explains how one's attitudes and outlooks can be altered or perpetuated through modification of one's reactions and thought processes. She also offers a number of case studies of young women who were able to resolve underlying issues through her coaching and counselling.

Jacqui Letran's self-help guide for young adults is an engrossing and highly accessible guide for anyone who'd like to understand why they react to stress and stressors the way they do. I was impressed by the way the author introduces the complex and complicated processes that go on in the human mind and especially appreciated how she's adapted her findings and techniques to work with young women. Her case studies were fascinating and clearly demonstrated how depression and other mental health issues can sometimes be resolved without the use of medicines and traditional therapeutic methods. This is a well-written and informative work that is neither condescending nor patronizing of its target audience, and it is highly recommended.
Am I Okay, God?
Devotionals from the Seventh Dimension
Lorilyn Roberts
2015 Finalist
204 Pages
Check current price
Young Adult - Non-Fiction
Reviewed by Darin Godby for Readers' Favorite

Author Lorilyn Roberts, in her book Am I Okay, God? Devotionals From The Seventh Dimension, does a wonderful job of enabling the reader to explore their own faith and concepts, helping one to better understand their relationship with God. There are links following each devotional with a QR code that will allow the reader to explore additional insights from other resources. There are deep probing questions that will cause the reader to explore what they believe and understand they are not alone in their questions and uncertainties. This book drives right into the heart of the reader, causing one to grasp hold of truth and press in strong upon it, while understanding that darkness and sin will lead one away from the light of God's eternal love.

Author Roberts deals with many current and relational topics of the day without flinching or backing up. She allows the reader to be exposed to the truth of God's Word and causes them to do battle within themselves as to what they will do with that truth. While this is a fantastic book for a teenager or young adult, anyone can glean from its truths and wisdom. This would be a great book for churches to use in their youth groups as well as homes dealing with runaways, family issues, etc. This would allow counselors and those reading the book to have a springboard to launch into some rough topics that many times are hard to bring up. Great resource and helpful book.
How to Overcome Every Obstacle and Land on Top
Patrice Lee
2015 Finalist
104 Pages
Check current price
Young Adult - Non-Fiction
Reviewed by Bil Howard for Readers' Favorite

Overcoming obstacles can seem to be completely impossible; however, Patrice Lee gives plenty of advice and examples of how others have overcome impossible obstacles in order to accomplish some of the greatest achievements man has ever known. How To Overcome Every Obstacle and Land On Top is the ultimate "How To" book. By removing the clutter and negativity that get a hold on us and make all things impossible, we can make use of the eight principles put forth by Patrice in order to make the impossible possible again. Patrice outlines how we allow ourselves to focus on the negativity and toxicity that surround us and, in so doing, allow ourselves to be eaten up by it. It is only when we make the decision to get rid of the clutter, in whatever form it takes, that we are able to see our way through an obstacle and come out on top. In addition to providing sound advice for overcoming obstacles, Patrice provides a large number of actual examples of people from history who have overcome some of the most impossible conditions. These stellar examples not only overcame, but came out on top with their special set of talents. But Patrice doesn't stop there; she also points the reader toward the one who overcame more than any other human in history, Jesus Christ. Through His example and through the words of scripture, the obstacles of life do not need to control us and leave us in turmoil any longer; rather, we can overcome and come out on top.

I was delighted to have the opportunity to review How To Overcome Every Obstacle and Come Out On Top and to share in the great vision that Patrice Lee communicates within its pages. Though I have not faced some of the hardships that are addressed, I have been known to allow myself to be eaten up by negativity and self doubt. Her eight principles and the numerous examples of "Overcomers" ought to inspire even the most cynical among us. Most of all, however, her use of Jesus Christ's trials overcoming and coming out on top is of the highest value. Though this was not written as a Christian Living book, it certainly lays out the means for peaceful living for Christians as well. Easy to read, yet profound, How To Overcome Every Obstacle and Come Out On Top is a must-read for anyone who is struggling to climb out of whatever condition is holding them down.
10 Things I Wish I Knew In High School
Finding Academic Success and Career Satisfaction
Sarah E. Galimore
2015 Honorable Mention
90 Pages
Check current price
Young Adult - Non-Fiction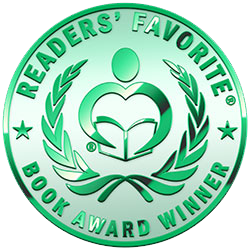 Reviewed by Bil Howard for Readers' Favorite

If I'd known then what I know now. How many people have said that as they look at some of the choices they've made and where the consequences of those choices led them? 10 Things I Wish I Knew In High School is the kind of book that can help you avoid having to say that. Sarah E. Galimore maintains that getting an education and learning are two totally different things and are approached in different ways as well. The choices we make in high school and beyond have a drastic effect on how we define success, how we achieve that success, and how happy we are with where we end up. Sarah addresses ten essential areas where spending a little bit more time questioning your motivations and goals for the future might actually help you to make better choices. Those essential areas include how we choose our friends and for what reasons, taking control of our education and customizing it to fit our talents and interests, defining success and much more. With plenty of anecdotes from her own experience, Sarah provides some very thought provoking material to start a secondary student on their way to thinking a bit more clearly about where they are headed and, more importantly, why they are headed that way.

Though my high school experience was more than 30 years ago, 10 Things I Wish I Knew In High School had an effect on the way that I look at my career as well. I can relate a great deal to much of what Sarah E. Galimore lays out and would likely counsel a high school student in much the same way. Too many of our youth and their parents simply accept the program that they are given without advocating for themselves and their own interests, and without even taking a moment to examine their goals and what motivates them. I was lucky enough to have advocated for my own education and in the process have reaped many of the rewards that Sarah mentions. All in all, though this is a book directed at high school students, 10 Things I Wish I Knew In High School is a must-read for parents whose children are just beginning high school as well. Well organized, easy to read and packed full of great advice.
Once Upon a Road Trip
Angela N. Blount
2015 Bronze Medal
411 Pages
Check current price
Young Adult - Non-Fiction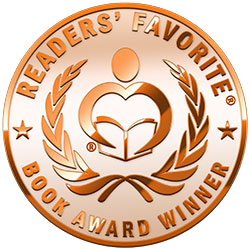 Reviewed by Jaimie Hope for Readers' Favorite

In Once Upon a Road Trip by Angela N. Blount, Angeli is about to graduate high school and she couldn't be happier about it. Sure, she's smart, taking college courses already and has a best friend, but she's never really fitted in among her peers. In fact, she's never even had a date. As happy as she is to be leaving the cliques and bullying of high school, Angeli is anxious about the future. She has no clue what she wants to do with the rest of her life. She's never been much of a risk-taker, but since it is the summer of her eighteenth year, Angeli decides it's time she went on an adventure.

She will be embarking on a two-month, cross country trip to meet with her online friends face to face. Her family and best friend think she's crazy for taking such a trip. If truth be told, Angeli thinks she might be as well. However, she knows the only way to discover who she is and what she wants out of life means she needs to step out of her comfort zone. Of course, she has no clue just how far out of her comfort zone she will go. Getting lost, being detained by the Canadian police, and being assaulted are just some of the things she'll deal with during her unforgettable summer journey.

This was a nice weekend read. The writing was easy to read and at a good pace. The plot was easy to get into, though a bit predictable. The characters were very well written and so dimensional that I was able to see them perfectly in my mind. Overall, this is a good Young Adult read if you're looking for a weekend book to take you out of your head for a while.
ITGIRL4LIFE
How to Bring Out Your Special Something and So Much More
Tamara Branch
2015 Gold Medal
102 Pages
Check current price
Young Adult - Non-Fiction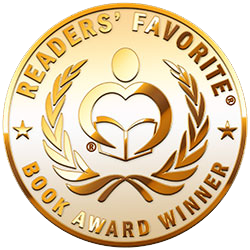 Reviewed by Charles Ashbacher for Readers' Favorite

ITGIRL4LIFE by Tamara Branch is squarely aimed at the adolescent girl beginning the transition to adulthood and all that goes with it. It is natural for teenagers to experience feelings of uncertainty, inadequacy and alienation from many people that they were formerly close to. Peer pressure can be enormous and some cope by ridiculing and bullying others. Every gender dependent word is female and there are a lot of "you are special" accolades and statements that you possess a quality called "IT" in great quantity. This is emphatically stated in the opening lines: "YOU have IT. IT is the GREATNESS you were born with. IT is that unique special something that is all yours. Nothing and nobody can take IT away from you."

There are also many "I power statements" that are white characters embedded in black circles in the book. For example, on page 5 there is the statement "I know who I am." Positive statements of encouragement are necessary for life, but sound advice for dealing with the tense situation of the moment is also needed. There is some of that in this book as well, such as the need to take responsibility for your own situation, being kind to others, being positive and following good health habits - all of which is advice that works at any age. The encouragement is at times a bit overdone, but when the target audience is a young teen girl that is not a serious criticism, as much of what they do and say is overdone. The advice is generally sound.
Contact Author -