Am I Okay, God?
Devotionals from the Seventh Dimension
Lorilyn Roberts
2015 Finalist
204 Pages
Check current price
Young Adult - Non-Fiction
FINALIST 2014 INTERNATIONAL BOOK AWARDS FOR CHRISTIAN INSPIRATIONAL AND BOOK COVER DESIGN and 2015 READERS' FAVORITE FINALIST IN YA NONFICTION
"Am I Okay, God? Devotionals from the Seventh Dimension" answers many questions teens ask dealing with hot topics like self-esteem, dating, bullying, abortion, careers, forgiveness, salvation, and even deeper theological issues related to the end times and the Lord's return. Woven into the devotionals are stories from the Seventh Dimension YA Christian Fantasy Series as well as from the author's life that touch on themes that are important to Christianity and what it means to be born again. Each of the 27 devotionals has a QR code and link to videos, music, and/or books for further discussion and enjoyment.
Skating With The World
Olympic Memories From the World's Greatest Figure Skaters and Coaches
Joanne Jamrosz
2014 Bronze Medal
130 Pages
Check current price
Young Adult - Non-Fiction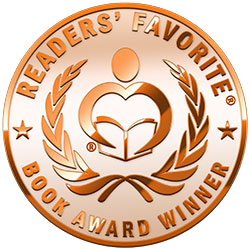 Skating With the Word is the latest in the award-winning Skating forward series, which began with Skating Forward: Sixteen Amazing Young Women Celebrating Life on Ice. This 2010 release received numerous accolades in the figure skating world and was named one of the top ten 2010 inspirational summer reads by Quest Magazine. Its follow-up release Still Skating Forward received the Mom's Choice Awards Silver Medal for best Young Adult Non Fiction and the Purple Dragonfly Children's Book Awards Gold Medal for Best Children's and Young Adult Sports Book. Now, this latest installment includes interviews with former member of the U.S. Figure Skating Olympic Teams from 1972 to 2010. The book also includes an interview with 1988 silver medalists Elizabeth Manley. Each shares their own personal story about their time at the Games and wonderful photos to accompany these stories. Elizabeth Manley explains her struggle to get to the Games battling many training hardships and then a flu bug and knowing this was her last chance to medal. Karen Courtland and Todd Reynolds talk about the hardships the team endured in 1994 during the Tonya and Nancy mess and how hard it was to keep focused and remember why they were competing with so much media focusing on the U.S. Figure Skating Team. Young Caryn Kadavy achieved her dream of going to the Games and had to drop out of the long program once there as she contacted a severe flu bug. She shares how this event changed her but how much to this day she appreciates the fact that she is an Olympian, as well as so many more wonderful stories!
Teen Devotionals... for Girls!
Heather Hart and Shelley Hitz
2014 Honorable Mention
208 Pages
Check current price
Young Adult - Non-Fiction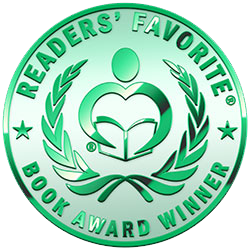 These 90 devotions are intended for teen girls who want to find their true beauty in Christ. We encourage you to read one each day, think on it and apply what you have learned to your life.
Over the next three month, these devotions will take you on a journey through God's Word, learning about different areas in the Bible that we hope you can relate to. Followed by ideas for ways that you can apply them to your lives, and a prayer you can pray. It is our hope that these devotions touch your hearts and lives and draw you closer to our wonderful God and Savior.
Jesus answered, "It is written: 'Man does not live on bread alone, but on every word that comes from the mouth of God.'" Matthew 4:4
What Teen Girls Are Saying:
"The teen Devotions have really helped me become a better person and are very helpful! I look forward to reading them everyday!"
"I love these devotionals! I try to do one every night. They also really come in handy when I lead my youth group at church. The topics are really relatable too."
"I really like the devo everyday for teens because it reflects on my daily life, and I want to share it with all the friends I know. Shelley and her girlfriends are a big encouragement for my spiritual life knowing more about Jesus, and knowing that I am not the only one that struggles."
"I really liked how you inserted an application step of how you can look to the positive in these devotional topics they have really helped me with some issues that I am currently facing or have faced. They are simple to understand and I thoroughly enjoy reading them."
What Adult Leaders Are Saying:
"I use these devotionals in the small group I lead each week. The content is current and completely relatable to the issues teen girls face today. Very practical teaching."
"I look forward to these devotionals every day. I love how they are written and really focus on subjects that relate to our teens in a current day manner. I getting ready to start meeting with a small group of girls and have saved all the emails to help with topics for discussion and a guide for my discussion. I have even used them for myself as an adult as many apply to situations I am also dealing with. Thank you for sharing your gift of words!"
Screwing Up Love
or How to Make Love Grow and Last
James Downton, Jr.
2013 Bronze Medal
106 Pages
Check current price
Young Adult - Non-Fiction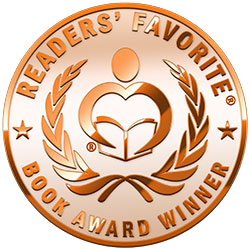 Screwing Up Love is a "wild romp through the brambles of love." It's written from the point of view of Dr. Bob, The Love Coach, a literary creation of Jim Downton. Dr. Bob is a former stand-up comedian who has a sense of humor and also keen insights into the different ways that people make a mess of love. Each chapter covers an important issue, for example, how a couple can mess up love by constantly digging into each other with harsh criticisms. The subtitle of the book is "How to Make Love Growth and Last." How to do that? Dr. Bob adds love coaching tips at the end of each chapter. By following the tips, people will quit screwing up love and, instead, will make it grow. Dr. Bob is direct, honest, and with a lively sense of humor, so the book is not only full of insights about love; it's fun to read.
Pie
An Old Brown Horse
Kandy Kay Scaramuzzo
2013 Silver Medal
158 Pages
Check current price
Young Adult - Non-Fiction


  Who Decides When a Horse Is No Longer Useful?
This five star Readers' Favorite is the story of  Pie, a working ranch horse well past retirement age. When he was injured, he was considered used up, with nothing left to give. At the mercy of those who owned him, he was sent off to be sold or destroyed, depending on his ability to recover. But Pie knew something the ranch owners didn't know: he was far from useless. This book tells the story of a horse who still had heart and soul and strength to give, and shares the amazing things he did in the second part of his life. Pie is truly one of the great horses, and you will get to know him and his amazing spirit as he tells you his tale as only he can, from his point of view. You'll be among the many people whose lives he touched, as you join his remarkable journey to prove that every animal deserves the chance to age with grace and wisdom.
The Depth of Grace
Finding Hope at Rock Bottom
John Bronson Haley
2013 Gold Medal
296 Pages
Check current price
Young Adult - Non-Fiction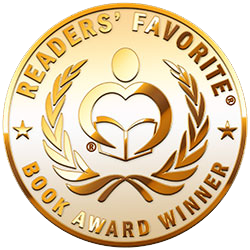 From street fights and seances to drunken parties and drug runs into Mexico ...
J. Bronson Haley lived life so fast that he'd sometimes wake up in a jail cell without having a clue as to how he got there. As one of the most feared street fighters in Shreveport, Louisiana, Bronson had a reputation that preceded him-and usually made people get out of his way.
But in spite of the breakneck life that he lived-and the tough childhood he'd endured-Bronson discovered Someone strong and loving enough to pull him out of the deep hole he'd dug for himself: Jesus Christ.
Now, in The Depth of Grace, Bronson shares the highlights-and lowlights-of his life ... and he pulls no punches. All the raw, gritty details are here, showing how Bronson failed miserably time and again. Even more, though, Bronson shares the story of how, through Jesus Christ, he overcame his sin and struggles by the grace of God and the power of His Word.
And as a bonus, Bronson offers you "Rest Stops" along the way-bits of what Bronson has learned from God's Word and how he found out that the heroes of the Bible were just as human, sinful, and in need of God's grace as we are today.
So fasten your seatbelts for a wild ride that stretches from Louisiana and Colorado to Florida and Mexico-and all the way into the arms of Jesus Christ! Through this amazing story, you'll see that God's grace is always deep enough to reach us in our darkest hour if we hold on to Him and His Word!
Still Skating Forward
Amazing People Celebrating Life and Skating
Joanne Vassallo Jamrosz
2013 Honorable Mention
144 Pages
Check current price
Young Adult - Non-Fiction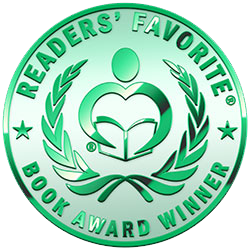 Still Skating Forward is the sequel to the highly popular Skating Forward: Sixteen Amazing Young Women Celebrating Life on Ice. Released in 2010, it received numerous accolades in the figure skating world and was named one of the top ten 2010 inspirational summer reads by Quest Magazine. Now, Mrs. Jamrosz continues with more stories of Olympic and World figure skaters, coaches, judges, as well as up and coming skaters who dream of gold. You will be inspired by incredible stories celebrating life and skating. Their lessons about getting up when you fall, laughing at and learning from mistakes and striving for a personal best will stay with you forever.
Contact Author -