Letter to My Dreams for Planet Earth
Pilar Velez
2020 Finalist
84 Pages
Check current price
Young Adult - Non-Fiction
Reviewed by Mamta Madhavan for Readers' Favorite

Letter to My Dreams for Planet Earth by Pilar Velez is an informative and educational book that will make children realize the importance of protecting the environment using interactive activities and a diary format where readers are the captain of the trip. The magical stories in the diary are real and teach readers to remember, learn, play, be thankful, and see the future. The magic words, hidden worlds, and amazing people in the book make readers see that everything is possible if they set their mind to it. Every person has a different dream and it is imperative that they acknowledge themselves as wonderful people who live on this planet. Let us read this book together and explore the planet where we all live.

This fun and interactive book has a lot of information for readers to learn about planet Earth. I loved Pilar Velez 's approach to the topic. It has been written keeping the child audience in mind, and there are many encouraging messages and concepts for them to stimulate their creativity, critical thinking, and decision making. Letter to My Dreams for Planet Earth can also be looked at as a good tool for creative writing, environmental knowledge and education, and workshops for children. It reaches out to readers of all age groups and develops awareness in readers about the environment they are living in and how they can make changes with their dreams. This is definitely a must-have and must-read because it has wonderful stories that will make young readers think, games and activities, conversations, and other treasures that will leave them enchanted and excited. It can also be used for reference on various topics related to planet Earth.
What Matters
Lessons Learned from Life
Phil Rainwater
2020 Honorable Mention
113 Pages
Check current price
Young Adult - Non-Fiction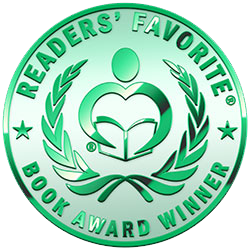 Reviewed by Ruffina Oserio for Readers' Favorite

What Matters: Lessons Learned from Life by Phil Rainwater is a motivational book that helps readers to focus on the essential, on what really matters. The book is composed of short, insightful thoughts, axioms, and messages that are designed to help readers improve the quality of their life, increase their levels of fulfillment, and connect more intimately with their purpose. Each thought is accomplished by an illustration from a child's artwork, each one illuminating and deeply inspiring.

In this book the author shares lessons of enlightenment, lessons learned through life, and these cover a variety of topics, including personal development, parenting, making a difference, and a lot more. For instance, about creating a quality life, the author says: "Awareness of dying . . . greatly increases the awareness of living." When it comes to parenting, the author shares the conviction that when we give time to children, then time for other things just fits in. He has also learned that to make a difference one has to be different.

There are many other thoughts and insights that readers get in this slim, yet refreshing book. The thoughts are conveyed in a style that is evocative and simple. In What Matters: Lessons Learned from Life, you will find the wisdom to bring meaning and quality to every day of your life. It would be best for readers to take one thought from this book and to ponder on it for a day. There is a message for everyone in this inspiring work, no matter what their social status or interests in life.
Rental Secrets
Reduce Your Rent - Get Better Value - Create Quality Communities
Justin Pogue
2020 Bronze Medal
142 Pages
Check current price
Young Adult - Non-Fiction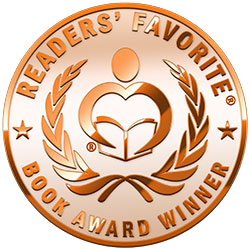 Reviewed by Erin Nicole Cochran for Readers' Favorite

Rental Secrets by Justin Pogue is a godsend for those of us who are renters. Not only does the book divulge tips for the renters themselves, but it also is a good source of reading material for the landlords too as a way to create better relationships with their renters and vice versa. The tone of Rental Secrets is very straightforward and easily understandable. It has a 'friend in your ear' kind of charm that resonates well while reading through the pages. Another invaluable facet was the summary points and questions at the end of each chapter to make the reader really think about what is most important to them in terms of renting a space, and what may not be as important. The questions posed were perfectly assembled.

Justin Pogue's Rental Secrets really affected me in such a way. I come from a family who rents out a townhouse so the information that was provided throughout really is going to be put to some good use, as there were things we didn't know relating to pet rent fees in addition to pet deposit fees. Being still somewhat new to the game, even nine years in, the information to us is very valuable. What I loved most about Rental Secrets was that it was so easy to comprehend. I wasn't left scratching my head at any point while reading it. I would definitely recommend this book to anyone who has ever rented or is considering renting, as well as landlords.
The Upset
Life (Sports), Death...and the Legacy We Leave in the Middle
Tyler Trent, John Driver
2020 Gold Medal
254 Pages
Check current price
Young Adult - Non-Fiction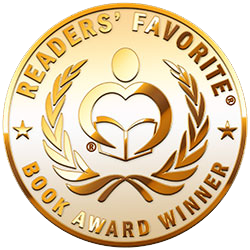 Reviewed by Ruffina Oserio for Readers' Favorite

The Upset: Life (Sports), Death...and the Legacy We Leave in the Middle by Tyler Trent and John Driver is an inspiring story and a powerful testament of faith and love; a young soul's journey towards finding meaning in cancer through selflessness and joyful acceptance. It is the story of Tyler Trent, a young sportswriter and fan who, in 2014, is diagnosed with osteosarcoma. It is the first of his three battles with cancer. The young writer captures the emotion at the time when he got the news. When he knew his days were numbered, he lived his mortality in a spirit of faith, finding a purpose in his illness and selflessly allowing himself to walk a path that would inspire others after his death. In this narrative, one thing clearly stands out: Tyler never wanted his death to be in vain, so he gave up the remaining days of his life to fight for the support of cancer research.

The Upset by Tyler Trent and John Driver is beautifully told, allowing different points of view to come out, including the way the young man's parents saw him. The prose is crisp and the tone is upbeat. There are insightful passages that invite readers to reflect on the mystery of life and the place of faith, love, and family in human growth. Tyler writes: "At every turn, the real grace of Jesus for me—and for you—has only required that I keep showing up with my brokenness. When I do, he has promised that he will already be there waiting. Before I was ever a Christ-follower, Christ was a Tyler-chaser." This book brought both tears of sorrow and love to my eyes and I enjoyed the way the humanity of the protagonist is explored. In fact, there is a powerful light flowing through the cracks of his brokenness, a light that points the reader to the essential truth.
You Are a Heroine
A Retelling of the Hero's Journey
Susanna Liller
2019 Finalist
230 Pages
Check current price
Young Adult - Non-Fiction
Reviewed by Mamta Madhavan for Readers' Favorite

You Are A Heroine: A Retelling of the Hero's Journey by Susanna Liller is a book for women and is designed to awaken the heroine in every woman. The premise is simple: an ordinary person changes after moving to a new world where she runs into evil and challenging situations that transform her. Now this heroine's experience is something that many women go through when they decide to step out of their comfort zone and face the world. From the heroine's perspective, everyone is on a journey. You start observing things that you had not noticed earlier, the hardships you face will make you a better person, and the journey will help you get past your fears and start afresh.

This book is all about transformation and discovering yourself, and the author begins with her grandmother's story. It is a good book that will encourage women to explore new paths with self-belief and confidence and convert the negatives into positives. The topic is original and it is something that will interest many women. It is something that every woman would like to experience - to make changes, break down barriers and self-limiting thoughts, and transform their lives to a new high. The tools and tips can be easily incorporated and practiced to get the necessary results. I like the way the author gives outlines and techniques to empower women and make them the heroines they are meant to be. Are you ready to take responsibility for your life, make positive transformations, and become a heroine?
Thin, and I
A Memoir
Andrijka O. Keller
2019 Honorable Mention
260 Pages
Check current price
Young Adult - Non-Fiction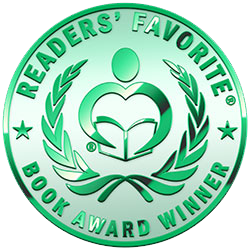 Reviewed by Jack Magnus for Readers' Favorite

Thin, and I: A Memoir is written by Andrijka O. Keller. Keller was fifteen years old when her parents and the school nurse decided that she should go into a rehabilitation program. Her grades were above normal, and her attitudes about school were just fine. Keller, however, was one of the millions of Americans who had an eating disorder. Her father's discomfort at the idea of a rehab stint was apparent; somehow he had personally failed by producing a daughter who was bulimic. Her mom was supportive but worried. Keller knew she had it all under control. She had successfully lost the weight that had tormented her in grammar school. Being tall and weighing 200 pounds, combined with the braces and thick glasses, meant her fourth-grade self was a prime target for bullies and other mean kids. Even the teachers seemed to overlook her in favor of the pretty girls and the athletic superstars. So Keller made friends with ED, her eating disorder, whom she visualized as a debonair man of business complete with Armani suit and Hermes briefcase. He was her coach, her motivation, her cheering squad. Rehab? ED whispered that they were out to destroy their relationship, but Keller was quite sure they could hold firm against any and all forces.

Andrijka O. Keller's Thin, and I: A Memoir is an eloquent and moving account of the author's teen years battling an eating disorder and a medical institution determined to keep her on a cocktail of mind-numbing prescription drugs. Keller's story is a riveting one. Her descriptions of her time spent in rehab are fascinating, as are the stories she tells about the other patients who came to be her family while she was in treatment. I was stunned and horrified to read about the easy and standard diagnosis of depression she was given and the constant push of her doctors to have her take an increasing number of drugs, and I applauded her decision to protect herself in response. Keller's a superb writer; one who took a story that could possibly have a limited audience and made it into a memoir with broad appeal. Her writing style is conversational, and her gift for seeing past the persona and perceiving the real people she shares with her readers is impressive indeed. Anyone who's had food issues will undoubtedly benefit from reading this work, as well as anyone who's been on the receiving end of the magical potions prescribed by Big Pharma, and the doctors who support it. Thin, and I: A Memoir is most highly recommended.
Hindsight
Coming of Age on the Streets of Hollywood
Sheryl Recinos
2019 Bronze Medal
390 Pages
Check current price
Young Adult - Non-Fiction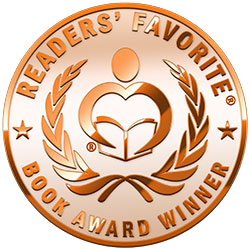 Reviewed by K.C. Finn for Readers' Favorite

Hindsight: Coming of Age on the Streets of Hollywood is a non-fiction memoir penned by author Sheryl Recinos, who made the journey from being a homeless teenager to becoming an MD. Beginning with her life in a dysfunctional family unit, we go with Sheryl through her recollections of being placed in the foster care system, the effect that the system had on her, and onto her eventual move to living on the streets of Hollywood. Here, the tale takes an even more savage turn into the dark world of survival for those who are a prime target for predators. But through it all, Sheryl's resilience and instincts help her not only to survive but to thrive and build a new life for herself in the future.

There are many instances of quite terrifying events throughout the earlier portions of this book, and author Sheryl Recinos does a great job at relaying them without graphic detail, but they may still be too disturbing for some readers. That said, her journey is an incredible one against the odds of what life threw at her at such a young age, and the chronology and pacing of her personal storytelling through the highs and the lows was very compelling to read. Recinos is unafraid to be honest in her feelings about the foster system, her own reactions as a young person, and the realities and difficulties of her life, which makes it all the more inspiring to see how she turned it around. Hindsight is an excellent work, certain to inspire others in the same way.
Careering
The Pocket Guide to Exploring Your Future Career
Tamara S. Raymond
2019 Silver Medal
96 Pages
Check current price
Young Adult - Non-Fiction
Reviewed by Renee Guill for Readers' Favorite

Careering: The Pocket Guide to Exploring Your Future Career by Tamara S. Raymond is a guide for anyone starting a new career, but it is mostly geared towards high school and college students. It has a workbook in it to help you out. Tamara S. Raymond discusses ways of getting experience with school activities and such. She talks about how to write resumes and how to handle an interview. She also talks about what to do when you do get the job. She has a lot of tips and questions for you to answer to help as well.

I liked how Careering: The Pocket Guide to Exploring Your Future Career by Tamara S. Raymond mentions it is for students starting out in their careers. I think it could also benefit someone older who needs to start a new life, for some reason or other. I loved how she turned it into a workbook so people can write their answers in the book to help them decide on their careers; she gave excellent questions. The interview questions were spot on, and I wish I had known about them when I started out in my career. Tamara S. Raymond even suggests how one should dress for an interview and send thank you cards. I thought that was a great idea; it may seem obvious to some, but not to a teenager. She also had some great tips at the end of each chapter. This is definitely a good checklist to have if you are starting out or starting over in your career.
The Search for Mother Missing
A Peek Inside International Adoption
Janine Vance
2019 Gold Medal
187 Pages
Check current price
Young Adult - Non-Fiction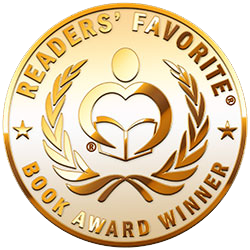 Reviewed by Sandy Masia for Readers' Favorite

The Search for Mother Missing by Janine Vance tells the story of international trans-racial adoptees Janine and Jenette Vance who grew up, despite the prejudice, believing they were fully American. It's only at the age of 25 that they discover they have got green cards, not actual US citizenship, despite having lived in the country practically their entire lives. It is this statelessness that brings the issues of their origins to the fore. Previously the twins had avoided the issue, believing it would seem ungrateful or disrespectful to their adoptive parents. They had been told they were found in a box on a street corner in Seoul and nothing more. Now in their early thirties, they journey into the motherland for an international conference of Korean-born adoptees where they hope to learn more about their culture, their background and find their family. It's here on their trip that they experience the shady dealings of the international adoption agencies and other eye-opening and life-altering experiences.

The Search for Mother Missing has a lot of strengths. Janine Vance went for something more well-rounded. When issues of great pain and suffering are discussed they never come across as overwhelming, as you would expect when issues as serious as these are at the center of a book. This was a brilliant choice; to be informative without being exhausting. It helps a lot that Janine's writing and her entire organization of this book is so welcoming, easy to follow and heart-warming. She draws you in quickly and you identify with her. It is this sense of effortlessness and the hope of the story that really makes this book gripping.

The Search for Mother Missing answers some question in a very satisfactory, insightful manner that will make you see the world of international adoption differently. Those questions are: what's it like to be a trans-racial international adoptee? Do the benefits of international adoption outweigh the costs, and vice versa? What rights should the child, biological parents and adoptive parents have? What sort of protections are necessary? When is adoption appropriate? These aren't easy questions and Janine Vance doesn't give easy answers either, but they are honest and thoughtful answers nonetheless. I highly recommended this book, if not for its candor, for its uplifting story.
Breaking Through the Silence
The Journey to Surviving Sexual Assault
Marissa F. Cohen
2018 Honorable Mention
246 Pages
Check current price
Young Adult - Non-Fiction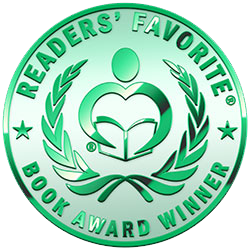 Reviewed by Viga Boland for Readers' Favorite

Marissa F. Cohen has chosen an unusual way to share her own story, and that of twenty other victims/survivors of sexual abuse, or as she prefers to see them, "warriors," in Breaking Through the Silence:The Journey to Surviving Sexual Assault. The author weaves the stories of these 20 contributing warriors in and out of her own memoir, simply titled "Author's Story" to alert readers each time one or more warrior stories ends, and her own resumes. It's an interesting approach. Furthermore, as each shorter warrior story ends, she includes first person accounts by professionals who work with abuse victims to give readers further insights into aspects and issues raised by the writer of that preceding story. These professionals include police, nurses, social workers, support people, advocates and more, and by the time one finishes reading, it is glaringly apparent how much work must yet go into raising awareness of how and why sexual abuse occurs, and the need to educate children as they grow into puberty. Our young people need to learn how to stand up for, and protect themselves in a society where "boys will be boys" and where parents too often dismiss or refuse to believe what an abused teen tells them.

But it is each warrior's own approach to coping with their past that will be of greatest support to those who choose to read Breaking Through the Silence. These readers are most likely other victims of abuse, those whose fear, shame, the belief that they are to blame, or who have that hopeless sense that even if a case does go to court, they'll never win. This is where each warrior's words have the greatest impact: "Victim mentality…I think that's the most crippling part of sexual abuse, domestic violence, and rape. Once you take control of it, you are no longer weak and powerless. Take control of your own life, and then every success is a bigger success because you took it into your own hands."

Or consider the words of this warrior, who chooses to look at blame in a positive way: "The day that I realized that this was my fault was when I realized that I allowed myself to disrespect myself; the men were doing what I was allowing them to do. Once you realize that you have a weakness, you have the power to gain the strength."

And in light of the current #MeToo campaign, here's a very powerful statement that force readers to look at the abuse from a completely different angle: "Women can't do this on our own, because women want to be loved and desired and wanted. In addition to wanting to be respected, they want to be desired."

How true! And how important that not just women, but men help to turn things around: "You have to have men join you as part of the effort to stop abuse. All it takes is for good people to do something."

There are good people of all genders out there, just as there are victims of all genders. The twenty warriors who have had the courage to share their stories, along with the author, are part of a rising movement as more and more victims come forward in books, blogs, within private groups and in the media. There cannot be too much of this kind of activity…just too little. Somehow, those who know the truth must break through the silence and tell their stories. Bravo, Marissa F. Cohen, and your warriors for doing so.

Contact Author -