Thin, and I
A Memoir
Andrijka O. Keller
2019 Honorable Mention
260 Pages
Check current price
Young Adult - Non-Fiction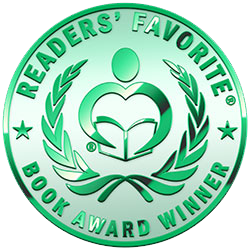 Reviewed by Jack Magnus for Readers' Favorite

Thin, and I: A Memoir is written by Andrijka O. Keller. Keller was fifteen years old when her parents and the school nurse decided that she should go into a rehabilitation program. Her grades were above normal, and her attitudes about school were just fine. Keller, however, was one of the millions of Americans who had an eating disorder. Her father's discomfort at the idea of a rehab stint was apparent; somehow he had personally failed by producing a daughter who was bulimic. Her mom was supportive but worried. Keller knew she had it all under control. She had successfully lost the weight that had tormented her in grammar school. Being tall and weighing 200 pounds, combined with the braces and thick glasses, meant her fourth-grade self was a prime target for bullies and other mean kids. Even the teachers seemed to overlook her in favor of the pretty girls and the athletic superstars. So Keller made friends with ED, her eating disorder, whom she visualized as a debonair man of business complete with Armani suit and Hermes briefcase. He was her coach, her motivation, her cheering squad. Rehab? ED whispered that they were out to destroy their relationship, but Keller was quite sure they could hold firm against any and all forces.

Andrijka O. Keller's Thin, and I: A Memoir is an eloquent and moving account of the author's teen years battling an eating disorder and a medical institution determined to keep her on a cocktail of mind-numbing prescription drugs. Keller's story is a riveting one. Her descriptions of her time spent in rehab are fascinating, as are the stories she tells about the other patients who came to be her family while she was in treatment. I was stunned and horrified to read about the easy and standard diagnosis of depression she was given and the constant push of her doctors to have her take an increasing number of drugs, and I applauded her decision to protect herself in response. Keller's a superb writer; one who took a story that could possibly have a limited audience and made it into a memoir with broad appeal. Her writing style is conversational, and her gift for seeing past the persona and perceiving the real people she shares with her readers is impressive indeed. Anyone who's had food issues will undoubtedly benefit from reading this work, as well as anyone who's been on the receiving end of the magical potions prescribed by Big Pharma, and the doctors who support it. Thin, and I: A Memoir is most highly recommended.
Hindsight
Coming of Age on the Streets of Hollywood
Sheryl Recinos
2019 Bronze Medal
390 Pages
Check current price
Young Adult - Non-Fiction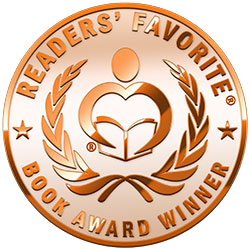 Reviewed by K.C. Finn for Readers' Favorite

Hindsight: Coming of Age on the Streets of Hollywood is a non-fiction memoir penned by author Sheryl Recinos, who made the journey from being a homeless teenager to becoming an MD. Beginning with her life in a dysfunctional family unit, we go with Sheryl through her recollections of being placed in the foster care system, the effect that the system had on her, and onto her eventual move to living on the streets of Hollywood. Here, the tale takes an even more savage turn into the dark world of survival for those who are a prime target for predators. But through it all, Sheryl's resilience and instincts help her not only to survive but to thrive and build a new life for herself in the future.

There are many instances of quite terrifying events throughout the earlier portions of this book, and author Sheryl Recinos does a great job at relaying them without graphic detail, but they may still be too disturbing for some readers. That said, her journey is an incredible one against the odds of what life threw at her at such a young age, and the chronology and pacing of her personal storytelling through the highs and the lows was very compelling to read. Recinos is unafraid to be honest in her feelings about the foster system, her own reactions as a young person, and the realities and difficulties of her life, which makes it all the more inspiring to see how she turned it around. Hindsight is an excellent work, certain to inspire others in the same way.
Careering
The Pocket Guide to Exploring Your Future Career
Tamara S. Raymond
2019 Silver Medal
96 Pages
Check current price
Young Adult - Non-Fiction
Reviewed by Renee Guill for Readers' Favorite

Careering: The Pocket Guide to Exploring Your Future Career by Tamara S. Raymond is a guide for anyone starting a new career, but it is mostly geared towards high school and college students. It has a workbook in it to help you out. Tamara S. Raymond discusses ways of getting experience with school activities and such. She talks about how to write resumes and how to handle an interview. She also talks about what to do when you do get the job. She has a lot of tips and questions for you to answer to help as well.

I liked how Careering: The Pocket Guide to Exploring Your Future Career by Tamara S. Raymond mentions it is for students starting out in their careers. I think it could also benefit someone older who needs to start a new life, for some reason or other. I loved how she turned it into a workbook so people can write their answers in the book to help them decide on their careers; she gave excellent questions. The interview questions were spot on, and I wish I had known about them when I started out in my career. Tamara S. Raymond even suggests how one should dress for an interview and send thank you cards. I thought that was a great idea; it may seem obvious to some, but not to a teenager. She also had some great tips at the end of each chapter. This is definitely a good checklist to have if you are starting out or starting over in your career.
The Search for Mother Missing
A Peek Inside International Adoption
Janine Vance
2019 Gold Medal
187 Pages
Check current price
Young Adult - Non-Fiction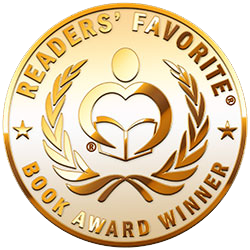 Reviewed by Sandy Masia for Readers' Favorite

The Search for Mother Missing by Janine Vance tells the story of international trans-racial adoptees Janine and Jenette Vance who grew up, despite the prejudice, believing they were fully American. It's only at the age of 25 that they discover they have got green cards, not actual US citizenship, despite having lived in the country practically their entire lives. It is this statelessness that brings the issues of their origins to the fore. Previously the twins had avoided the issue, believing it would seem ungrateful or disrespectful to their adoptive parents. They had been told they were found in a box on a street corner in Seoul and nothing more. Now in their early thirties, they journey into the motherland for an international conference of Korean-born adoptees where they hope to learn more about their culture, their background and find their family. It's here on their trip that they experience the shady dealings of the international adoption agencies and other eye-opening and life-altering experiences.

The Search for Mother Missing has a lot of strengths. Janine Vance went for something more well-rounded. When issues of great pain and suffering are discussed they never come across as overwhelming, as you would expect when issues as serious as these are at the center of a book. This was a brilliant choice; to be informative without being exhausting. It helps a lot that Janine's writing and her entire organization of this book is so welcoming, easy to follow and heart-warming. She draws you in quickly and you identify with her. It is this sense of effortlessness and the hope of the story that really makes this book gripping.

The Search for Mother Missing answers some question in a very satisfactory, insightful manner that will make you see the world of international adoption differently. Those questions are: what's it like to be a trans-racial international adoptee? Do the benefits of international adoption outweigh the costs, and vice versa? What rights should the child, biological parents and adoptive parents have? What sort of protections are necessary? When is adoption appropriate? These aren't easy questions and Janine Vance doesn't give easy answers either, but they are honest and thoughtful answers nonetheless. I highly recommended this book, if not for its candor, for its uplifting story.
There's Beauty Inside... This Young Lady
Helping Teens Become Beautiful from the Inside Out
Ciara Ijames
2018 Silver Medal
103 Pages
Check current price
Young Adult - Non-Fiction
Reviewed by Lesley Jones for Readers' Favorite

There's Beauty Inside... This Young Lady: Helping Teens Become Beautiful from the Inside Out is written by Ciara Ijames. If you have ever worried about not fitting in because you look or act differently to your peers, then this is the perfect inspirational guidebook for you. Do you ever feel your uniqueness causes you to feel lonely, sad and separated from the crowd? The topics covered include cyber bullying, how not to give in to peer pressure to act in a way that is not fitting to your values, and how to build your self-esteem so you can be motivated to build a good, strong future for yourself. The poems all have strong messages behind them and in a world where young women are forced to abandon their beliefs, this book will encourage you to remain true to yourself and appreciate your beauty from the inside out.

This excellent guidebook features every subject that troubles young women in today's society. The poems are thought-provoking and excellently written. I enjoyed each one for different reasons but one of my particular favourites is My Education, as it covers the importance of gaining success, power, knowledge and insight to ensure a good future for yourself. The Young Lady is also a fantastic piece of writing, covering the subject of setting your own goals and striving to be the best, and not giving in to peer pressure. The author has a clear understanding of the social issues of young adults and the life lessons covered in this guide are invaluable. This is the perfect gift for any adolescent girl or young adult. The reading guide questions at the end were just the icing on the cake to make this a superb book.

Suffering Ends When Awakening Begins
Robert Crown
2018 Bronze Medal
288 Pages
Check current price
Young Adult - Non-Fiction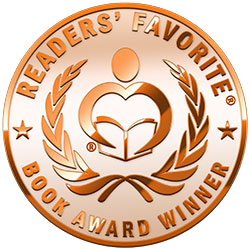 Reviewed by Mamta Madhavan for Readers' Favorite

Suffering Ends When Awakening Begins by Robert Crown is an inspiring story that chronicles the author's journey through the valley of the shadow of death and his emergence. The book is uplifting and will have a positive impact on the lives of readers - even if in some small way - to make it better. They will be able to find something in the book that will help them in their own lives and will help them understand how suffering ends when awakening begins. The book starts with how the author's mother tried to murder him and his sisters when he was eleven years old and how the extreme sense of his mother's betrayal grew on him and created a pattern of negative thoughts that haunted him for the rest of his life.

This book is an inspiring and powerful read and will encourage readers to look at life with a positive outlook, no matter what they are going through. The author's sufferings and the lessons he learned to turn his life around and make it positive are motivating and will help everyone look into their lives and see how they can learn from it instead of being broken. The book is about faith, gratitude, hope, healing, and empowerment. The memoir is straightforward and honest and connects well with readers; especially those who have undergone or are undergoing similar traumas. It is a book that will help readers channel their energy from that of negative to positive and to lead a fulfilling and meaningful existence.

Breaking Through the Silence
The Journey to Surviving Sexual Assault
Marissa F. Cohen
2018 Honorable Mention
246 Pages
Check current price
Young Adult - Non-Fiction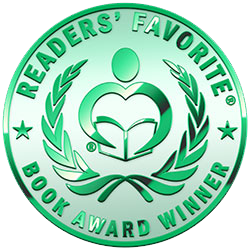 Reviewed by Viga Boland for Readers' Favorite

Marissa F. Cohen has chosen an unusual way to share her own story, and that of twenty other victims/survivors of sexual abuse, or as she prefers to see them, "warriors," in Breaking Through the Silence:The Journey to Surviving Sexual Assault. The author weaves the stories of these 20 contributing warriors in and out of her own memoir, simply titled "Author's Story" to alert readers each time one or more warrior stories ends, and her own resumes. It's an interesting approach. Furthermore, as each shorter warrior story ends, she includes first person accounts by professionals who work with abuse victims to give readers further insights into aspects and issues raised by the writer of that preceding story. These professionals include police, nurses, social workers, support people, advocates and more, and by the time one finishes reading, it is glaringly apparent how much work must yet go into raising awareness of how and why sexual abuse occurs, and the need to educate children as they grow into puberty. Our young people need to learn how to stand up for, and protect themselves in a society where "boys will be boys" and where parents too often dismiss or refuse to believe what an abused teen tells them.

But it is each warrior's own approach to coping with their past that will be of greatest support to those who choose to read Breaking Through the Silence. These readers are most likely other victims of abuse, those whose fear, shame, the belief that they are to blame, or who have that hopeless sense that even if a case does go to court, they'll never win. This is where each warrior's words have the greatest impact: "Victim mentality…I think that's the most crippling part of sexual abuse, domestic violence, and rape. Once you take control of it, you are no longer weak and powerless. Take control of your own life, and then every success is a bigger success because you took it into your own hands."

Or consider the words of this warrior, who chooses to look at blame in a positive way: "The day that I realized that this was my fault was when I realized that I allowed myself to disrespect myself; the men were doing what I was allowing them to do. Once you realize that you have a weakness, you have the power to gain the strength."

And in light of the current #MeToo campaign, here's a very powerful statement that force readers to look at the abuse from a completely different angle: "Women can't do this on our own, because women want to be loved and desired and wanted. In addition to wanting to be respected, they want to be desired."

How true! And how important that not just women, but men help to turn things around: "You have to have men join you as part of the effort to stop abuse. All it takes is for good people to do something."

There are good people of all genders out there, just as there are victims of all genders. The twenty warriors who have had the courage to share their stories, along with the author, are part of a rising movement as more and more victims come forward in books, blogs, within private groups and in the media. There cannot be too much of this kind of activity…just too little. Somehow, those who know the truth must break through the silence and tell their stories. Bravo, Marissa F. Cohen, and your warriors for doing so.

Never Let Me Go
A Memoir
Nicole Lowe
2018 Finalist
310 Pages
Check current price
Young Adult - Non-Fiction
Reviewed by Viga Boland for Readers' Favorite

Never Let Me Go hit so close to home it scared me. Not because my own life experience was similar to that of Nicole Lowe's, the author of this memoir, but because how Nicole felt, what she did as a teen, and why she did it reminds me too much of my own teenage granddaughter. As a result, let me begin this review with a strong suggestion that if you are the parent of a child who wanders the streets at night, disappears for a day or two, and never wants to hang with the family at home, read this book! Your child might just be another teenage Nicole Lowe.

By the age of 13, Nicole, in her search for her true self, had allied herself with a group of Goths who believed in a parallel universe, who believed they had already passed over to the other side and were searching for their soul mates in a world where happiness lay in frequent acid trips. Nicole went from a straight A student to a high school dropout. Fellow Goth, Michael, took her under his protection when she suffered constant nightmares after being raped. In time, it was Michael from whom she needed protecting. That protection came with her escape, abetted by Sam, with whom she fell in love. With Sam, her life on the road began. Survival depended on dumpster diving, stealing from shopping markets, panhandling, and eventually selling acid strips. It all came to halt when Nicole got pregnant. Only then did she come to realize the true meaning of a mother's love.

Is there a positive side to Never Let Me Go? Very definitely. Incredibly, the same teenage runaway that was Nicole Lowe is today a lawyer and the Utah Assistant Attorney General in the Child Protection Division. You will have to read the book to find out how this complete change in Nicole's thinking, attitudes and career came about. To make this book even more relevant to the current world where there are so many teenage runaways, pregnancies, and suicides, not to mention drug abuse, Lowe opens with an ongoing court case where a young woman, much like the teen that Nicole once was, is in danger of losing both the child she has and the one growing inside her, thanks to her life on the streets, unemployment, and drug use. If anyone can understand how this young woman feels, Nicole does. She's lived that life. Thanks to her own mother, Nicole was able to turn her life around and keep her child. Will this young woman in court be able to do the same? For some, Never Let Me Go will be a heartbreaking, even depressing read. For others, it is what Nicole Lowe intends: enlightening and hopeful. Above all, it is an important read. Don't hesitate. This story might be about your daughter or granddaughter.
Journey Untold - My Mother's Struggle with Mental Illness
Twisted Love
Yassin Hall,Lo'an Sewer
2017 Silver Medal
104 Pages
Check current price
Young Adult - Non-Fiction
Reviewed by Vernita Naylor for Readers' Favorite

Believe it or not, minorities are experiencing various forms of mental illness and have done so for decades. Mental illnesses tends to sit in the background in silence in minority households. Yassin S. Hall walks us through the shadows of her life as a child growing up with a mom that has mental illness in Journey Untold - My Mother's Struggle with Mental Illness. In Yassin S. Hall's town within the Virgin Islands, everyone knows your business due to its small community. Her mother's illness created several stigmas that followed Yassin S. Hall wherever she went. It is Yassin S. Hall's goal to not only tell her story, but to show how this illness can cause harm to loved ones dealing with those affected by mental illness.

Whether it's bipolar, paranoid schizophrenia, or other forms of mental illness, the disease is debilitating for everyone - from the person living with it to their loved ones having to deal with the sickness. Journey Untold - My Mother's Struggle with Mental Illness by Yassin S. Hall says that we will no longer hide this illness affecting our families under the rug; help is needed. Mental illnesses come in various forms from abuse, compulsive disorders and addiction to depression. We need more support groups that speak to the specific needs of people of color. "If I can motivate, empower, and uplift just one woman a day, then that's my purpose. That is what keeps me going," says Yassin S. Hall. Journey Untold - My Mother's Struggle with Mental Illness shows that despite your upbringing or your past, you can still have a bright and prosperous future.
Walking to Woot
A Photographic Narrative Discovering New Dimensions For Parent/Teen Bonding
Jackie Chase
2017 Bronze Medal
242 Pages
Check current price
Young Adult - Non-Fiction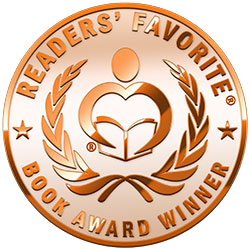 Reviewed by Gisela Dixon for Readers' Favorite

Walking to Woot: A Photographic Narrative Discovering New Dimensions For Parent/Teen Bonding by Jackie Chase is a true account of a mother-and-daughter's journey together into Papua New Guinea and all of its accompanying adventures and insights. Walking to Woot starts with Jackie and her teenage daughter, Katherine, embarking on an once-in-a-lifetime journey to Papua New Guinea and into a world still relatively untouched by civilization. Their one-month-long excursion is documented fully as we hear their stories - full of adventure, fun, discomfort, and traveling with the bare necessities - which offer a rare glimpse into the lives and culture of the various tribes that inhabit Papua New Guinea. In the end, Walking to Woot is more than the journey; it also tells the story of how a mother and daughter became a team and formed a new bond as they experienced a new world.

Walking to Woot: A Photographic Narrative Discovering New Dimensions For Parent/Teen Bonding by Jackie Chase is an immensely enjoyable book written superbly by Jackie Chase. I felt that I was able to get a true, unadorned glimpse into the life and society of various tribes that live in Papua New Guinea such as the Dani, and to truly understand a region that may be one of the last untouched places left on earth. I also loved the fact that Jackie truly empathizes with the locals she meets and has a very open, accepting mindset. Her bonding with Katherine is also a great lesson in parenting. All in all, a wonderful read for all travel or parenting enthusiasts.
Contact Author -