Between Wild and Ruin
Jennifer G. Edelson
2020 Gold Medal
363 Pages
Check current price
Young Adult - Mythology/Fairy Tale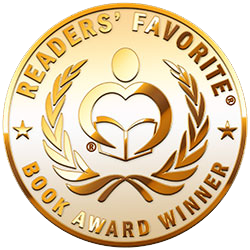 Reviewed by Jack Magnus for Readers' Favorite

Between Wild and Ruin is a young adult paranormal fantasy novel written by Jennifer G. Edelson. La Luna, New Mexico was a far cry from Ruby's native Los Angeles. She still wasn't quite sure why her Aunt Liddy had decided to drag the two of them this far east after Ruby's mom passed. Before Ruby realized it, Liddy had it all planned: she had found herself a place on the university staff and registered Ruby for her senior year of high school. When Ruby finally did take in the grandeur of the Sangre de Cristo mountains and the tidy wooden house nestled amongst towering pines, Ruby couldn't help but be awed by her new surroundings. La Luna was a tiny place, and their initial visit to the local grocery store for provisions led to a most unusual encounter with a boy about Ruby's age. Later that night, she noticed a mountain lion standing by the stream that passed by their house. Yes, it was a magical place. The artist in Ruby couldn't wait to get out there and capture it with her charcoals.

Jennifer G. Edelson's paranormal fantasy for young and new adults, Between Wild and Ruin, held me entranced as I vicariously fell in love with La Luna and the Sangre de Cristo mountains, and I had to stop myself from googling New Mexico and considering how I might find my own wooden retreat on the side of a mountain. Edelson eloquently brings the majesty and beauty of that location to life and exploring the paths and ruins along with Ruby was a real treat. Between Wild and Ruin is also one of the more inspired coming-of-age books I've read in some time. Following Ruby as she navigates senior year in a new high school and copes with the scrutinizing and often hostile gazes trained upon her as the new girl was inspiring, and seeing as she befriends the angry and hostile Ezra kept me engaged and immersed in the story. The paranormal aspects of the tale are credible and richly steeped in traditional lore, and the plot is finely crafted. Edelson's characters quickly began to feel real and alive. Between Wild and Ruin is most highly recommended.
Jaclyn and the Beanstalk
Mary Ting
2019 Finalist
275 Pages
Check current price
Young Adult - Mythology/Fairy Tale
Reviewed by Cheryl E. Rodriguez for Readers' Favorite

Mary Ting spins a new tale from a classic fairy tale in Jaclyn and the Beanstalk. "Everyone has a destiny, a story to tell." Jaclyn is not your average sixteenth-century girl. She and her loving parents live alone, isolated from the townsfolk. Although beautiful, Jacyln is not very ladylike. Due to her father's intense training, Jaclyn is skilled in the sword and other weapons. One day, Jaclyn discovers a stash of weapons hidden in the barn. She is somehow connected to these weapons; bizarre images appear after touching the tip of the lance. After this encounter, weird things begin to happen such as a mysterious lady with beans, secret meetings, talk of legends of treasure and night monsters. When Jaclyn's father and a small band of men are captured and taken to Black Mountain, Jaclyn realizes monsters are real. With faith and courage as her guides, she heads toward the mountain. Into the unknown, where evil creatures of the night reside, Jaclyn wills herself to be brave. She will save her father, no matter the cost.

Jaclyn and the Beanstalk written by Mary Ting is an enchanting and adventuresome tale. Keenly descriptive and eloquently written with touches of sixteenth-century language, the story takes the reader into the world of monsters controlled by a diabolical villain, and into a land of mystery and magic beans. The story taps into the senses of the young adult reader. Written in the first-person narrative, the story is told from the heroine's point of view. Jaclyn is strong, brave, and unusually gifted. Her sidekick, Jack, challenges her, annoys her, yet causes her character to arc and grow. Although the story is founded on the original tale, Ting includes imaginative and creative twists, heightening the adventure. I enjoyed and appreciated the blending of the classic fairy tale with the new, especially in the conclusion. This story is more than just good versus evil; it is about love conquering hatred. "Hatred does not win over evil – only love and forgiveness." Jaclyn and the Beanstalk illustrates the power of forgiveness in an unforgettable way.
Manufactured Witches
Michelle Rene
2019 Honorable Mention
173 Pages
Check current price
Young Adult - Mythology/Fairy Tale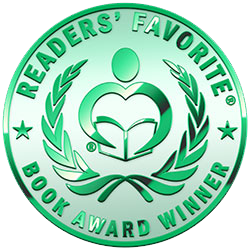 Reviewed by Anne-Marie Reynolds for Readers' Favorite

Manufactured Witches by Michelle Rene is a Young Adult tale of witches, magic, and myth. Nat spends his days riding the trains, looking for work where he can find it. Arriving in Tanglewood, the first thing he sees is someone tied to a post, a young girl called Polly who is accused of witchcraft. Escaping with a wonderful woman called Camille, the two children settle into life in her home for wayward children where they learn that everybody has magic if they just know how to tap into it. Nat sees things he never thought possible but life during the Dust Bowl was tough for many. Camille and her family come under attack and they must all fight to survive almost certain ruin.

Manufactured Witches by Michelle Rene is a good story set in Texas in the 1930s. It brought to mind Miss Peregrine's Home For Peculiar Children. The storyline is unique and has been executed well. Written in the first person narrative, this is a descriptive tale that brings the magic alive, transferring it from the pages into your mind as you read. The characters are as unique as the story, developed very well, each with their own tale to tell. It really is full of myth and magic, with several storylines running parallel to one another until they all merge in two major events. Overall, a good story although it did leave quite a lot of questions about the main character unanswered – maybe, given the ending, there is a sequel on the way that just might answer those questions?
The Return of King Lillian
Suzie Plakson
2019 Bronze Medal
392 Pages
Check current price
Young Adult - Mythology/Fairy Tale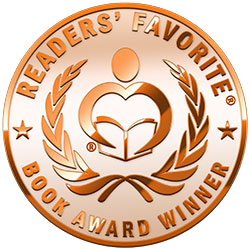 Reviewed by K.C. Finn for Readers' Favorite

The Return of King Lillian is a highly engaging work of fantasy and mythical fiction penned by author Suzie Plakson. A whimsical and philosophical fairytale for the modern age, this intriguing story tells the tale of a young woman by the name of Lillian, child of an Emperor-King who is destined to inherit the crown. Lillian is an outcast from her own kingdom, and her journey to return to its center and take up the mantle of her birthright will see her face dangers and fascinating encounters at every turn. The metaphysical elements of the tale underpin the adventure with philosophies from art, healing and a general openness to culture.

In this reimagining of the fairytale, Lillian's journey back to her birthright symbolizes many real-world struggles and issues that we face nowadays, holding up an allegorical mirror to conformist society and inspiring others to resist. The plot is a little winding, but that had a charm of its own, increasing the more the book went on, and it became less about a conclusion to the plot and more about an appreciation of each moment of the journey. The narrative is interesting for its artistic variety, and author Suzie Plakson makes use of many traditional storytelling forms, personal narratives, verse and more to make the tale come alive as it progresses. Overall, The Return of King Lillian is a very unusual work that will suit those open-minded dreamers looking for a new way to engage with adventure and allegory.


Lost Shadow
Neverwood Chronicles Book 3
Chanda Hahn
2019 Silver Medal
398 Pages
Check current price
Young Adult - Mythology/Fairy Tale
Reviewed by Liz Konkel for Readers' Favorite

Lost Shadow by Chanda Hahn is the third book in the Neverwood Chronicles. Wendy is on a quest for vengeance against Hook after he's taken nearly everything from her. He has the Lost Boys and he has Peter but Wendy refuses to let him take her hope. Wendy turns to the few Lost Boys still at her side to help her on a daring rescue mission to find Peter and release everyone from Hook's clutches. No one could have expected the trail to lead them back to the beginning. Back to Neverland. If they're to stand a chance at saving their friends, they'll have to face off against the Red Skulls and find a way to take down Neverland.

Chanda Hahn continues this addictive series with a new installment that ups the stakes and finds Wendy and the Lost Boys in possibly their most dangerous fight yet. Hahn brings to life a new take on the classic tale of Peter Pan and put a fresh spin on the beloved characters of Wendy, her brothers, Peter, Tink, and the Lost Boys with Tigerlily and Nana making an appearance and Dr. Barrie playing a key role. Other fun references include winks to Alice in Wonderland with the inclusion of Wonderland Games and Alice while also mentioning the Cheshire Cat and Tweedledum. Those who can't get enough of Peter Pan will instantly fall in love with this retelling which blends wonder and danger with action and suspense. Hahn has woven into the plot a touch of science fiction while still honoring the more fantastical elements of the original story and incorporates plenty of suspense as the characters face off in a battle against the Red Skulls and Hook. The characters have a few of the same traits as the characters on which they're based but with a twist in their personalities which fits them to the circumstances of this unique retelling.

The romance between Wendy and Peter continues to be explored with new obstacles keeping them apart while also incorporating some sweet and romantic moments between the two. The story has plenty of suspense and fighting against morphlings and Red Skulls, but does weave in lighter moments through the presence of the Lost Boys who are just kids so their mischevious antics give a touch of innocence to the story. Wendy takes on a motherly role toward the boys which permits them to just be kids where they can do things like teleport from room to room and shut all the doors. Hahn perfectly captures the child-like qualities of the Lost Boys and uses these moments to maintain the same wonder found in the beloved story. Lost Shadow is a delightful read and is perfect for everyone who loves Peter Pan while reaching out to all ages with a story of wonder, survival, and imagination.
The Princess and the Peacock
Birds of Fae Book 1
C. S. Johnson
2019 Gold Medal
106 Pages
Check current price
Young Adult - Mythology/Fairy Tale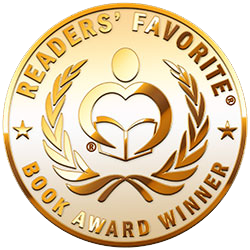 Reviewed by Michelle Robertson for Readers' Favorite

In The Princess and the Peacock (Birds of Fae Book 1) written by C.S. Johnson, Kaipo is deeply saddened by the death of his mother, but when he lay eyes upon Princess Mele, a change of heart indeed does occur. He must have a chance with this beauty. However, he must change himself in order to do so. With his brother, Kaipo decides to climb the forbidden mountain of the Fae Queen, Jaya, and ask her to change him so he can win the heart of the princess. Will he get what he is wishing for? Can a Fae Queen be trusted? Be careful what you wish for - you may just get it!

The Princess and the Peacock is a short, engaging novella with a well-developed plot and characters. The story begins with a first-person present-tense narrative that can be a bit different to read if one is not used to reading in that tense. However, the author writes the main character's experiences in the first person with such depth and precision that I do not believe it could be written any another way! The plot itself is a fairy tale, fantasy fiction, the bedtime escape type, but is very intriguing and engaging in exploring themes such as true beauty and love.

Similar to most fairy tales, The Princess and the Peacock entertains its readers with tragedy, hardship, and plot twists and turns before the right ending can reveal itself. The story has a good mix of emotions entangled within, making it relatable to most fiction readers. Don't be fooled by the length of the book; the story and its characters are just as entertaining as a book twice the size.
Cursed
Dragon's Curse, Book One An Ancient Guardians Spinoff Series
S.L. Morgan
2018 Finalist
278 Pages
Check current price
Young Adult - Mythology/Fairy Tale
Reviewed by Romuald Dzemo for Readers' Favorite

Cursed (Dragon's Curse, Book One) by S.L. Morgan is a deftly written epic fantasy with impeccable world building that will delight fans of Christopher Paolini's Inheritance Cycle. Prince Alexander of Pemdas summons himself into the future of his kingdom and his world is swiftly falling apart. The Queen is undergoing a slow death, slowly consumed by her magic while her allies are turning away from her. He has to rely on his gift to save his world from collapse, but will it be enough? Carrier of dragon blood and last descendant of her kind, Kira, daughter of the last true Rajakiem, is distraught as her world spirals towards the brink of destruction. When Alexander comes into her world, the two do not start off well, but quickly realize that to defeat the darkness threatening their worlds, they must work together and must tread a treacherous path while facing formidable enemies. There is a way to defeat the encroaching darkness and wielders of dark magic, but the path is fraught with danger.

This first book works so well for an opening entry into a fantasy. S.L. Morgan creates a melting pot in the setting of this narrative, melding different dimensions, universes, and galaxies into the tale. The story has powerful underpinnings of mythology, with creatures like dragons, pegasuses, witches, and others becoming part of the narrative. There are elements of time travel in this magical tale, and each of these elements is handled sparingly, without allowing any one of them to impede the excellent pace. The story starts with Alexander and in a compelling first person voice, and raises serious questions about the destiny of his kingdom, then moves swiftly to the awkward encounter between the two key characters of the story. I was gripped by this author's crisp prose and by the way the dialogue is built. Cursed (Dragon's Curse, Book One) has everything readers want in epic fantasies — a magical setting, complex plot lines, and sophisticated characters.
Legends of the Grail
Stories of Celtic Goddesses
Ayn Cates Sullivan
2018 Honorable Mention
298 Pages
Check current price
Young Adult - Mythology/Fairy Tale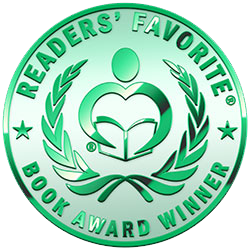 Reviewed by Joel R. Dennstedt for Readers' Favorite

Once in a great while, a book of profound insight comes along disguised as a collection of stories about magic. Joseph Campbell penetrated the familiar great world myths to reveal an incredibly rich and complex psychological reality in the lives we live, and thus made magic itself live again with both urgency and relevance. In her beautifully written and illustrated book, Legends of the Grail: Stories of Celtic Goddesses, Ayn Cates Sullivan, Ph.D. brings similar urgency and relevance to the psychological reality behind the Goddess within each human psyche. Her book, however, is not simply an academic rendering of a living spiritual principle. Dr. Sullivan offers something much more subtle, rich, and ultimately satisfying. She offers her audience a viable passage into their own personal mythic journey, with the healing consequences thus implied.

Legends of the Grail does indeed tell stories of Celtic goddesses, but Ayn Cates Sullivan also layers and enriches these stories of ancient Irish myths with vital background information robed with historical importance, with first-person stories told by each chosen Goddess to establish accessible resonance, with symbolic revelations for present-day applications, meditations, and visualizations allowing intimate contact with the Goddess herself. The author includes personal practical suggestions for utilizing the archetypal values embedded symbolically and firmly in the specified Goddess in order to facilitate psychological revival and continued health, and finally a poetic blessing to access the less structured but higher nature of the human mind. Dr. Sullivan accomplishes all this with concise and polished writing that appears deceptively simple, as all captivating stories do, but do not be misled – the Goddess calls.

Secret Keeper
My Myth Trilogy Volume 2
Jane Alvey Harris
2018 Bronze Medal
353 Pages
Check current price
Young Adult - Mythology/Fairy Tale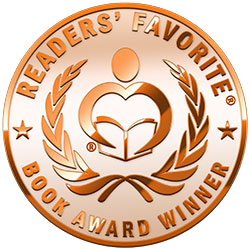 Reviewed by Jamie Michele for Readers' Favorite

Secret Keeper by Jane Alvey Harris is the second book in the My Myth Trilogy, following the highly-rated first book, Riven. Secret Keeper continues on with Emily as she balances between a heartbreaking and hellish life in the world as we know it, and the First Realm of her brethren Fae, which has reshaped in its own tumult. In the here and now, Emily is crushed under the weight of a system that fails to protect her from a man - her father - whom no child should ever need protecting from, and a mother who is complicit under the guise of faith and dismissal. Forced to seek out her own healing and salvation, Emily is given a skeletal tool to begin an impossible-to-win but unthinkable-to-fail journey. "If you search, you'll find the person with the wisdom to help you. A person who has so much authority, you have to believe what he or she says. A Champion."

Secret Keeper by Jane Alvey Harris is a wonderfully engrossing story that addresses the most horrid of social issues. Harris' writing is fresh, fluid, and often almost lyrical, with prose such as, "In a lazy line we encircle them, chins high, shoulders back, hips swaying… our center of gravity low. Minali runs an appraising finger across the back of Jacob's shirt. Teagan winks at Gabe and licks her lips. Lionesses on the prowl, toying with their prey." The world building is phenomenal and on par with some of the best of fantasy writers. The lines blur sometimes and the transition from fantasy to reality often requires a reader to suspend disbelief, but in the context of Emily's story it isn't difficult. I'd recommend this book to the more mature YA readers out there who enjoy a layered and multidimensional fae world, who can also manage a backdrop that pains as much as it empowers.
Vasilisa the Wise & Other Tales of Brave Young Women
Kate Forsyth
2018 Silver Medal
102 Pages
Check current price
Young Adult - Mythology/Fairy Tale
Reviewed by Trisha Dawn for Readers' Favorite

Vasilisa the Wise & Other Tales of Brave Young Women is a collection of stories. It tells of Vasilisa who was being mistreated by her stepmother and stepsisters. It also narrates how she outwitted an old witch and lived on to win the heart of a Tsar. Then, there's Katie who showed undying love for her sister. The story tells us all of the things she did to break her sister's curse and also to save a young lord. The third story in the collection was about how Flora solved a royal family's crisis. She was driven by her friendship with the prince and sacrificed herself to end his troubles. Another story focuses on Princess Fairer-than-a-Fairy who was kidnapped by an old faery and made a slave, but in the end got the happy life she deserved. Lullala's story is similar to that of Beauty and the Beast. When her husband turned into a dove, she followed him everywhere without giving up. After this is the tale of Rosemary, a mother looking for her baby. When she finally found out where her child was, Rosemary did anything and everything to get him back. Last in the collection of stories tells of Princess Ursula. She was taken away by her mother's fairy godmother and was replaced with a toy in her kingdom. All of this was for her to live a happy life. These stories were retold by Kate Forsyth and illustrated by Lorena Carrington.

Firstly, there are not enough words to express how good this book is. Vasilisa the Wise & Other Tales of Brave Young Women is just so enchanting, it will bring out the fairy tale lover in you. Each story has its own charm and is a page turner! Kate Forsyth is definitely a wonderful storyteller. If one thinks about it, these stories are a hundred years old or so but Forsyth was able to retell them to fit the taste of modern day readers without having to destroy the original context. She just made our world a better place by balancing the elements of the stories out. As for the illustrations, they are really jaw-dropping! Lorena Carrington did an amazing job, definitely. These illustrations are unique and they completed the whole package. They are truly mesmerizing. Overall, I think the author and illustrator were able to achieve the main goal and that is to inspire women.

These stories have female leads in them who were their own saviors. They were able to show that you don't always need a man to get you out of trouble. By the time I finished reading everything, I felt different and I was also longing for more stories like these. Some day, when I have a child – most especially a daughter - I will read this collection to her. I'm pretty sure she will also feel the same way I did – inspired, confident and enlightened. This book is a keeper. Not only should people read this, they should also get a copy for their bookshelves.

Contact Author -