Jaclyn and the Beanstalk
Mary Ting
2019 Finalist
275 Pages
Check current price
Young Adult - Mythology/Fairy Tale
Reviewed by Cheryl E. Rodriguez for Readers' Favorite

Mary Ting spins a new tale from a classic fairy tale in Jaclyn and the Beanstalk. "Everyone has a destiny, a story to tell." Jaclyn is not your average sixteenth-century girl. She and her loving parents live alone, isolated from the townsfolk. Although beautiful, Jacyln is not very ladylike. Due to her father's intense training, Jaclyn is skilled in the sword and other weapons. One day, Jaclyn discovers a stash of weapons hidden in the barn. She is somehow connected to these weapons; bizarre images appear after touching the tip of the lance. After this encounter, weird things begin to happen such as a mysterious lady with beans, secret meetings, talk of legends of treasure and night monsters. When Jaclyn's father and a small band of men are captured and taken to Black Mountain, Jaclyn realizes monsters are real. With faith and courage as her guides, she heads toward the mountain. Into the unknown, where evil creatures of the night reside, Jaclyn wills herself to be brave. She will save her father, no matter the cost.

Jaclyn and the Beanstalk written by Mary Ting is an enchanting and adventuresome tale. Keenly descriptive and eloquently written with touches of sixteenth-century language, the story takes the reader into the world of monsters controlled by a diabolical villain, and into a land of mystery and magic beans. The story taps into the senses of the young adult reader. Written in the first-person narrative, the story is told from the heroine's point of view. Jaclyn is strong, brave, and unusually gifted. Her sidekick, Jack, challenges her, annoys her, yet causes her character to arc and grow. Although the story is founded on the original tale, Ting includes imaginative and creative twists, heightening the adventure. I enjoyed and appreciated the blending of the classic fairy tale with the new, especially in the conclusion. This story is more than just good versus evil; it is about love conquering hatred. "Hatred does not win over evil – only love and forgiveness." Jaclyn and the Beanstalk illustrates the power of forgiveness in an unforgettable way.
Soul Sanctuary
Book Two Of The Spirit Shield Saga
Susan Faw
2018 Gold Medal
261 Pages
Check current price
Young Adult - Mythology/Fairy Tale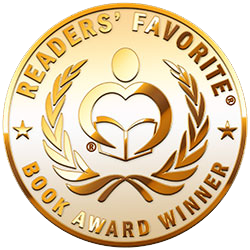 Reviewed by Sarah Stuart for Readers' Favorite

In Soul Sanctuary: Book Two Of The Spirit Shield Saga by Susan Faw, Avery Tierman and her father, Gaius, flee a Primordial Encampment where they have seen more than is wise, only for Gaius' horse to fall on top of him, trapping him and seriously injuring his leg. Avery needs greater powers than her own to heal him, but at what price? Captured by the people she planned to serve, she escapes, but finds she must hurry to save those who seek to use her. Although it is the second book in a trilogy, Soul Sanctuary stands alone. Even as forces fight for control of the Spirit Shield and its magical powers, the jealousies and lust for supremacy rooted in the past are clear. Can Avery succeed in her quest to save the souls of those who live in her mythical world from eternal damnation? Does she have the courage to try?

Soul Sanctuary: Book Two Of The Spirit Shield Saga by Susan Faw opens with a scene that would make a horror movie look tame; the temple priests have their own way of ensuring that souls are saved! The whole book is full of vivid descriptions that create a make-believe world more real than reality. It's fast-paced and, best of all, character-driven, and not only by teenager Avery. Susan Faw, truly a mistress of the fantasy genre, uses several characters turn and turn about to show the story from every perspective, and those characters live, breathe, see, taste… Every sense is used to draw readers in and hold them. I read it in one sitting, staying up late rather than break off.

Vasilisa the Wise & Other Tales of Brave Young Women
Kate Forsyth
2018 Silver Medal
102 Pages
Check current price
Young Adult - Mythology/Fairy Tale
Reviewed by Trisha Dawn for Readers' Favorite

Vasilisa the Wise & Other Tales of Brave Young Women is a collection of stories. It tells of Vasilisa who was being mistreated by her stepmother and stepsisters. It also narrates how she outwitted an old witch and lived on to win the heart of a Tsar. Then, there's Katie who showed undying love for her sister. The story tells us all of the things she did to break her sister's curse and also to save a young lord. The third story in the collection was about how Flora solved a royal family's crisis. She was driven by her friendship with the prince and sacrificed herself to end his troubles. Another story focuses on Princess Fairer-than-a-Fairy who was kidnapped by an old faery and made a slave, but in the end got the happy life she deserved. Lullala's story is similar to that of Beauty and the Beast. When her husband turned into a dove, she followed him everywhere without giving up. After this is the tale of Rosemary, a mother looking for her baby. When she finally found out where her child was, Rosemary did anything and everything to get him back. Last in the collection of stories tells of Princess Ursula. She was taken away by her mother's fairy godmother and was replaced with a toy in her kingdom. All of this was for her to live a happy life. These stories were retold by Kate Forsyth and illustrated by Lorena Carrington.

Firstly, there are not enough words to express how good this book is. Vasilisa the Wise & Other Tales of Brave Young Women is just so enchanting, it will bring out the fairy tale lover in you. Each story has its own charm and is a page turner! Kate Forsyth is definitely a wonderful storyteller. If one thinks about it, these stories are a hundred years old or so but Forsyth was able to retell them to fit the taste of modern day readers without having to destroy the original context. She just made our world a better place by balancing the elements of the stories out. As for the illustrations, they are really jaw-dropping! Lorena Carrington did an amazing job, definitely. These illustrations are unique and they completed the whole package. They are truly mesmerizing. Overall, I think the author and illustrator were able to achieve the main goal and that is to inspire women.

These stories have female leads in them who were their own saviors. They were able to show that you don't always need a man to get you out of trouble. By the time I finished reading everything, I felt different and I was also longing for more stories like these. Some day, when I have a child – most especially a daughter - I will read this collection to her. I'm pretty sure she will also feel the same way I did – inspired, confident and enlightened. This book is a keeper. Not only should people read this, they should also get a copy for their bookshelves.

Secret Keeper
My Myth Trilogy Volume 2
Jane Alvey Harris
2018 Bronze Medal
353 Pages
Check current price
Young Adult - Mythology/Fairy Tale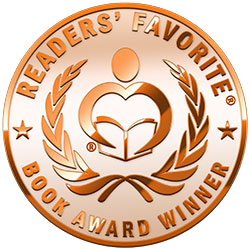 Reviewed by Jamie Michele for Readers' Favorite

Secret Keeper by Jane Alvey Harris is the second book in the My Myth Trilogy, following the highly-rated first book, Riven. Secret Keeper continues on with Emily as she balances between a heartbreaking and hellish life in the world as we know it, and the First Realm of her brethren Fae, which has reshaped in its own tumult. In the here and now, Emily is crushed under the weight of a system that fails to protect her from a man - her father - whom no child should ever need protecting from, and a mother who is complicit under the guise of faith and dismissal. Forced to seek out her own healing and salvation, Emily is given a skeletal tool to begin an impossible-to-win but unthinkable-to-fail journey. "If you search, you'll find the person with the wisdom to help you. A person who has so much authority, you have to believe what he or she says. A Champion."

Secret Keeper by Jane Alvey Harris is a wonderfully engrossing story that addresses the most horrid of social issues. Harris' writing is fresh, fluid, and often almost lyrical, with prose such as, "In a lazy line we encircle them, chins high, shoulders back, hips swaying… our center of gravity low. Minali runs an appraising finger across the back of Jacob's shirt. Teagan winks at Gabe and licks her lips. Lionesses on the prowl, toying with their prey." The world building is phenomenal and on par with some of the best of fantasy writers. The lines blur sometimes and the transition from fantasy to reality often requires a reader to suspend disbelief, but in the context of Emily's story it isn't difficult. I'd recommend this book to the more mature YA readers out there who enjoy a layered and multidimensional fae world, who can also manage a backdrop that pains as much as it empowers.
Legends of the Grail
Stories of Celtic Goddesses
Ayn Cates Sullivan
2018 Honorable Mention
298 Pages
Check current price
Young Adult - Mythology/Fairy Tale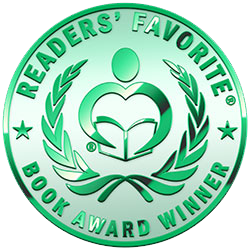 Reviewed by Joel R. Dennstedt for Readers' Favorite

Once in a great while, a book of profound insight comes along disguised as a collection of stories about magic. Joseph Campbell penetrated the familiar great world myths to reveal an incredibly rich and complex psychological reality in the lives we live, and thus made magic itself live again with both urgency and relevance. In her beautifully written and illustrated book, Legends of the Grail: Stories of Celtic Goddesses, Ayn Cates Sullivan, Ph.D. brings similar urgency and relevance to the psychological reality behind the Goddess within each human psyche. Her book, however, is not simply an academic rendering of a living spiritual principle. Dr. Sullivan offers something much more subtle, rich, and ultimately satisfying. She offers her audience a viable passage into their own personal mythic journey, with the healing consequences thus implied.

Legends of the Grail does indeed tell stories of Celtic goddesses, but Ayn Cates Sullivan also layers and enriches these stories of ancient Irish myths with vital background information robed with historical importance, with first-person stories told by each chosen Goddess to establish accessible resonance, with symbolic revelations for present-day applications, meditations, and visualizations allowing intimate contact with the Goddess herself. The author includes personal practical suggestions for utilizing the archetypal values embedded symbolically and firmly in the specified Goddess in order to facilitate psychological revival and continued health, and finally a poetic blessing to access the less structured but higher nature of the human mind. Dr. Sullivan accomplishes all this with concise and polished writing that appears deceptively simple, as all captivating stories do, but do not be misled – the Goddess calls.

Cursed
Dragon's Curse, Book One An Ancient Guardians Spinoff Series
S.L. Morgan
2018 Finalist
278 Pages
Check current price
Young Adult - Mythology/Fairy Tale
Reviewed by Romuald Dzemo for Readers' Favorite

Cursed (Dragon's Curse, Book One) by S.L. Morgan is a deftly written epic fantasy with impeccable world building that will delight fans of Christopher Paolini's Inheritance Cycle. Prince Alexander of Pemdas summons himself into the future of his kingdom and his world is swiftly falling apart. The Queen is undergoing a slow death, slowly consumed by her magic while her allies are turning away from her. He has to rely on his gift to save his world from collapse, but will it be enough? Carrier of dragon blood and last descendant of her kind, Kira, daughter of the last true Rajakiem, is distraught as her world spirals towards the brink of destruction. When Alexander comes into her world, the two do not start off well, but quickly realize that to defeat the darkness threatening their worlds, they must work together and must tread a treacherous path while facing formidable enemies. There is a way to defeat the encroaching darkness and wielders of dark magic, but the path is fraught with danger.

This first book works so well for an opening entry into a fantasy. S.L. Morgan creates a melting pot in the setting of this narrative, melding different dimensions, universes, and galaxies into the tale. The story has powerful underpinnings of mythology, with creatures like dragons, pegasuses, witches, and others becoming part of the narrative. There are elements of time travel in this magical tale, and each of these elements is handled sparingly, without allowing any one of them to impede the excellent pace. The story starts with Alexander and in a compelling first person voice, and raises serious questions about the destiny of his kingdom, then moves swiftly to the awkward encounter between the two key characters of the story. I was gripped by this author's crisp prose and by the way the dialogue is built. Cursed (Dragon's Curse, Book One) has everything readers want in epic fantasies — a magical setting, complex plot lines, and sophisticated characters.
Contact Author -