Northern Lights, Southern Stars
A Fantasy Fairy Tale Retelling of Snow White
C. S. Johnson
2021 Finalist
382 Pages
Check current price
Young Adult - Mythology/Fairy Tale
Reviewed by K.C. Finn for Readers' Favorite

Northern Lights, Southern Stars is a work of fiction in the fantasy and fairy tale retelling sub-genres and was penned by author C. S. Johnson. Suitable for all readers from young adult audiences upwards, this fascinating retelling of Snow White contains themes of racial identity, faith and struggles with family ties. Our protagonist is Ebony, the princess of the Southern Colonies, who is forced into royal servitude by the death of her father. Varyes, Queen of Pommier, takes the role of the wicked stepmother, and when her own son tries to help Ebony through her grief, the queen will stop at nothing to target Ebony and further her own power in the process.

Author C. S. Johnson has crafted a truly superb narrative that brings the structure of the Snow White tale right up to date in a truly unique fantasy setting. I really loved the effort that has gone into the worldbuilding of this piece, crafting a land with French and African influences and a solid political structure in which to ground the story. In terms of character development, Ebony is a relatable heroine with strong emotions that we can feel through the well crafted narrative style, but she also represents much larger issues in the modern world. Undergoing her tough coming of age tale amid deception, racial identity and affairs of the heart is a powerful journey that fans of fairytale and modern fantasy alike will be certain to enjoy. Overall, Northern Lights, Southern Stars comes as a highly recommended read.
Between Wild and Ruin
Jennifer G. Edelson
2020 Gold Medal
363 Pages
Check current price
Young Adult - Mythology/Fairy Tale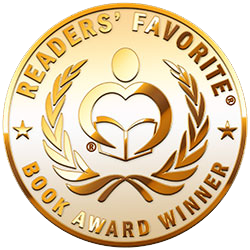 Reviewed by Jack Magnus for Readers' Favorite

Between Wild and Ruin is a young adult paranormal fantasy novel written by Jennifer G. Edelson. La Luna, New Mexico was a far cry from Ruby's native Los Angeles. She still wasn't quite sure why her Aunt Liddy had decided to drag the two of them this far east after Ruby's mom passed. Before Ruby realized it, Liddy had it all planned: she had found herself a place on the university staff and registered Ruby for her senior year of high school. When Ruby finally did take in the grandeur of the Sangre de Cristo mountains and the tidy wooden house nestled amongst towering pines, Ruby couldn't help but be awed by her new surroundings. La Luna was a tiny place, and their initial visit to the local grocery store for provisions led to a most unusual encounter with a boy about Ruby's age. Later that night, she noticed a mountain lion standing by the stream that passed by their house. Yes, it was a magical place. The artist in Ruby couldn't wait to get out there and capture it with her charcoals.

Jennifer G. Edelson's paranormal fantasy for young and new adults, Between Wild and Ruin, held me entranced as I vicariously fell in love with La Luna and the Sangre de Cristo mountains, and I had to stop myself from googling New Mexico and considering how I might find my own wooden retreat on the side of a mountain. Edelson eloquently brings the majesty and beauty of that location to life and exploring the paths and ruins along with Ruby was a real treat. Between Wild and Ruin is also one of the more inspired coming-of-age books I've read in some time. Following Ruby as she navigates senior year in a new high school and copes with the scrutinizing and often hostile gazes trained upon her as the new girl was inspiring, and seeing as she befriends the angry and hostile Ezra kept me engaged and immersed in the story. The paranormal aspects of the tale are credible and richly steeped in traditional lore, and the plot is finely crafted. Edelson's characters quickly began to feel real and alive. Between Wild and Ruin is most highly recommended.
The Atlantis Bloodline
C.A. Gray
2020 Silver Medal
482 Pages
Check current price
Young Adult - Mythology/Fairy Tale
Reviewed by Christian Sia for Readers' Favorite

The Atlantis Bloodline by C.A. Gray is an interesting narrative that combines elements of urban fantasy with mythology and romance to create an exciting reading experience. Ada Edwards can't believe that Kaison Hughes, the attractive lead singer in one of the most adored bands in the world, shows an interest in her. She finds him irresistible even if there are glaring signs that he has a secret. What she doesn't know is that Kai is not who he seems and that he is a member of a powerful organization and on a mission to bring her to the ranks of descendants of Atlantis. Ada is the only existing link to a lost line and a coveted gem. But Kai is falling in love and there is more at stake, including his sister's freedom and his fame.

This is a highly imaginative story with deep layers in the plot. When the story starts, readers feel they are encountering normal characters, but as it progresses, new depths are uncovered and deeper dimensions of the characters are explored. It is not an ordinary story, and I enjoyed how C.A. Gray moves from the simplicity of the ordinary lives of the characters to the deeper, magical world into which their roots are planted. The prose is gorgeous, the overall writing enjoyable, and the setting filled with magical elements. The author did a wonderful job in writing about the romance and the twist is what many readers won't see coming. The Atlantis Bloodline is a fascinating story with strong hints of mythology, a page-turner from a great storyteller.
Monster Academy
Catherine Banks
2020 Bronze Medal
246 Pages
Check current price
Young Adult - Mythology/Fairy Tale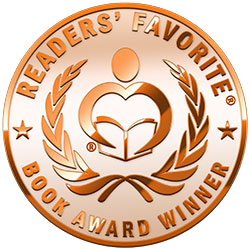 Reviewed by Liz Konkel for Readers' Favorite

Monster Academy by Catherine Banks is the first book in an exciting monster series. Frances, Tsukiko, and Loralie are three best friends that attend Monster Academy and have a strong bond that gets them through every growing pain in their monster teenage years and especially when dealing with boys. Teenage life isn't easy as the three work to navigate their crushes, helping a friend with a problem, and still managing to attend class. Monsters have led a peaceful existence hidden away from the threat of humans, but the threat soon comes to their front door when the students are held for ransom. The three friends must band together to save not just their fellow students but everyone they love.

This is a delightful monster tale that weaves classic monsters, mythology, and teenagers, telling the story through three distinct voices as each of the girls is facing their own family situations, crush, and self-discovery. The three girls are a delightful blend of monster and teenager with angst and supernatural abilities, with each of them struggling with a crush that is opposite to what they are. This creates conflict and humor as well as an interesting romantic balance. Catherine Banks has fun with the chemistry between each couple and the balance between them: Loralie is the daughter of death and is a reaper whose love interest is the immortal son of Baba Yaga, Tsukiko is a wolf whose love interest is a naga (a snake), and Frances was created by Dr. Frankenstein and her love interest is a phoenix (fire). They have three separate individual journeys, but each weaves together as the bond between them is at the heart of the story. The story has several twists on creatures from mythology, classic literature, and fairytales, which introduces readers to a unique take on Baba Yaga, harpies, Lucifer, and more. Monster Academy is a fun and unique read that is addictive, humorous, and emotional with moments of friendship, monsters, and angsty romance.
The Time Before The Moon
Kameron Williams
2020 Honorable Mention
Kindle Edition
Check current price
Young Adult - Mythology/Fairy Tale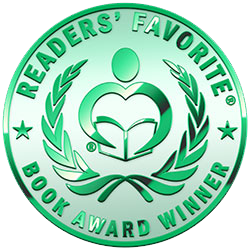 Reviewed by A. L. Peevey for Readers' Favorite

Kameron Williams has written a novel about the world before the moon shone in the night sky. The Time Before The Moon is the story of Omi, who, at first, seems like any of a dozen other boys. He seeks the best flint for his spear, he dutifully goes to the village Seer to receive enlightenment, he tries to woo the girl of his dreams, and he goes hunting with his friends. Then one day he begins to doubt the leadership and teachings of the Seer and secretly questions the Seer's supposed connection to the gods. But to question the Seer is to risk being "cleansed", a fate worse than death. When a cruel rival crushes his most prized hope, Omi flees into the wild, leaving behind everything and everyone dear to him in search of freedom. But will he find it?

Kameron Williams' The Time Before The Moon has an authenticity to it. This shows in the descriptions of the labor intensive processes the characters use for creating their homes and weapons. The culture of The Time Before The Moon is the Stone Age. The characters possess nothing that they have not crafted themselves. If they are going to eat, they must hunt for their food and plan for the future. The author describes all of this in fascinating detail, but has also written a compelling story with characters that readers care about. We experience Omi's curiosity, love, hunger, and intensity first hand, and we yearn to find out if he and the others will find what they seek: freedom from rules and traditions that have no real worth. The Time Before The Moon comes highly recommended.
Misplaced
Joined Book Two
Mara Gan
2020 Finalist
413 Pages
Check current price
Young Adult - Mythology/Fairy Tale
Reviewed by Deborah Adams for Readers' Favorite

Misplaced by Mara Gan is the second book in the Joined series. After the explosive first book, our main character, Meda, lands on a deserted beach with no memory of who she is or her past. The island she makes her home is cruel and far more primitive than the high-tech world of the first book, Joined. This second installment could almost be read as a standalone as not much carries over from book one until the end. The characters essentially start over as if they have never met because of their memory loss. Readers will be drawn into the romance as Meda and Perseus experience the same magnetic attraction that drew them together the first time.
Meda is a character with a lot of heart. Without knowing who she is, her time spent in the city of Akrotiri is fraught with hardship and daring acts of heroism and kindness.

The author, Mara Gan, does an excellent job with world-building and creating vivid visuals of the market place Meda frequents and the people she interacts with. You never get the feeling that Meda is safe from the corrupt men looking to put a stop to her interference, which will keep you on the edge of your seat throughout. Misplaced also provides plenty of levity and humor throughout which gives the story the grounding it needs. Readers will enjoy the quirks of the lovable side characters. Misplaced is a solid follow-up to Mara Gan's debut and I look forward to reading more from this author.
The Princess and the Peacock
Birds of Fae Book 1
C. S. Johnson
2019 Gold Medal
106 Pages
Check current price
Young Adult - Mythology/Fairy Tale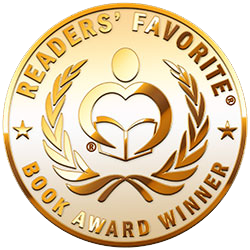 Reviewed by Michelle Robertson for Readers' Favorite

In The Princess and the Peacock (Birds of Fae Book 1) written by C.S. Johnson, Kaipo is deeply saddened by the death of his mother, but when he lay eyes upon Princess Mele, a change of heart indeed does occur. He must have a chance with this beauty. However, he must change himself in order to do so. With his brother, Kaipo decides to climb the forbidden mountain of the Fae Queen, Jaya, and ask her to change him so he can win the heart of the princess. Will he get what he is wishing for? Can a Fae Queen be trusted? Be careful what you wish for - you may just get it!

The Princess and the Peacock is a short, engaging novella with a well-developed plot and characters. The story begins with a first-person present-tense narrative that can be a bit different to read if one is not used to reading in that tense. However, the author writes the main character's experiences in the first person with such depth and precision that I do not believe it could be written any another way! The plot itself is a fairy tale, fantasy fiction, the bedtime escape type, but is very intriguing and engaging in exploring themes such as true beauty and love.

Similar to most fairy tales, The Princess and the Peacock entertains its readers with tragedy, hardship, and plot twists and turns before the right ending can reveal itself. The story has a good mix of emotions entangled within, making it relatable to most fiction readers. Don't be fooled by the length of the book; the story and its characters are just as entertaining as a book twice the size.
Lost Shadow
Neverwood Chronicles Book 3
Chanda Hahn
2019 Silver Medal
398 Pages
Check current price
Young Adult - Mythology/Fairy Tale
Reviewed by Liz Konkel for Readers' Favorite

Lost Shadow by Chanda Hahn is the third book in the Neverwood Chronicles. Wendy is on a quest for vengeance against Hook after he's taken nearly everything from her. He has the Lost Boys and he has Peter but Wendy refuses to let him take her hope. Wendy turns to the few Lost Boys still at her side to help her on a daring rescue mission to find Peter and release everyone from Hook's clutches. No one could have expected the trail to lead them back to the beginning. Back to Neverland. If they're to stand a chance at saving their friends, they'll have to face off against the Red Skulls and find a way to take down Neverland.

Chanda Hahn continues this addictive series with a new installment that ups the stakes and finds Wendy and the Lost Boys in possibly their most dangerous fight yet. Hahn brings to life a new take on the classic tale of Peter Pan and put a fresh spin on the beloved characters of Wendy, her brothers, Peter, Tink, and the Lost Boys with Tigerlily and Nana making an appearance and Dr. Barrie playing a key role. Other fun references include winks to Alice in Wonderland with the inclusion of Wonderland Games and Alice while also mentioning the Cheshire Cat and Tweedledum. Those who can't get enough of Peter Pan will instantly fall in love with this retelling which blends wonder and danger with action and suspense. Hahn has woven into the plot a touch of science fiction while still honoring the more fantastical elements of the original story and incorporates plenty of suspense as the characters face off in a battle against the Red Skulls and Hook. The characters have a few of the same traits as the characters on which they're based but with a twist in their personalities which fits them to the circumstances of this unique retelling.

The romance between Wendy and Peter continues to be explored with new obstacles keeping them apart while also incorporating some sweet and romantic moments between the two. The story has plenty of suspense and fighting against morphlings and Red Skulls, but does weave in lighter moments through the presence of the Lost Boys who are just kids so their mischevious antics give a touch of innocence to the story. Wendy takes on a motherly role toward the boys which permits them to just be kids where they can do things like teleport from room to room and shut all the doors. Hahn perfectly captures the child-like qualities of the Lost Boys and uses these moments to maintain the same wonder found in the beloved story. Lost Shadow is a delightful read and is perfect for everyone who loves Peter Pan while reaching out to all ages with a story of wonder, survival, and imagination.
The Return of King Lillian
Suzie Plakson
2019 Bronze Medal
392 Pages
Check current price
Young Adult - Mythology/Fairy Tale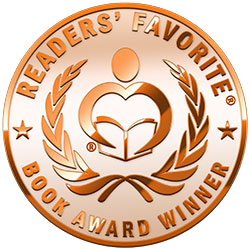 Reviewed by K.C. Finn for Readers' Favorite

The Return of King Lillian is a highly engaging work of fantasy and mythical fiction penned by author Suzie Plakson. A whimsical and philosophical fairytale for the modern age, this intriguing story tells the tale of a young woman by the name of Lillian, child of an Emperor-King who is destined to inherit the crown. Lillian is an outcast from her own kingdom, and her journey to return to its center and take up the mantle of her birthright will see her face dangers and fascinating encounters at every turn. The metaphysical elements of the tale underpin the adventure with philosophies from art, healing and a general openness to culture.

In this reimagining of the fairytale, Lillian's journey back to her birthright symbolizes many real-world struggles and issues that we face nowadays, holding up an allegorical mirror to conformist society and inspiring others to resist. The plot is a little winding, but that had a charm of its own, increasing the more the book went on, and it became less about a conclusion to the plot and more about an appreciation of each moment of the journey. The narrative is interesting for its artistic variety, and author Suzie Plakson makes use of many traditional storytelling forms, personal narratives, verse and more to make the tale come alive as it progresses. Overall, The Return of King Lillian is a very unusual work that will suit those open-minded dreamers looking for a new way to engage with adventure and allegory.


Manufactured Witches
Michelle Rene
2019 Honorable Mention
173 Pages
Check current price
Young Adult - Mythology/Fairy Tale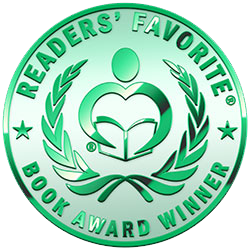 Reviewed by Anne-Marie Reynolds for Readers' Favorite

Manufactured Witches by Michelle Rene is a Young Adult tale of witches, magic, and myth. Nat spends his days riding the trains, looking for work where he can find it. Arriving in Tanglewood, the first thing he sees is someone tied to a post, a young girl called Polly who is accused of witchcraft. Escaping with a wonderful woman called Camille, the two children settle into life in her home for wayward children where they learn that everybody has magic if they just know how to tap into it. Nat sees things he never thought possible but life during the Dust Bowl was tough for many. Camille and her family come under attack and they must all fight to survive almost certain ruin.

Manufactured Witches by Michelle Rene is a good story set in Texas in the 1930s. It brought to mind Miss Peregrine's Home For Peculiar Children. The storyline is unique and has been executed well. Written in the first person narrative, this is a descriptive tale that brings the magic alive, transferring it from the pages into your mind as you read. The characters are as unique as the story, developed very well, each with their own tale to tell. It really is full of myth and magic, with several storylines running parallel to one another until they all merge in two major events. Overall, a good story although it did leave quite a lot of questions about the main character unanswered – maybe, given the ending, there is a sequel on the way that just might answer those questions?
Contact Author -