Pepper and Longstreet
The Complete Series
J.T. Lewis
2013 Honorable Mention
290 Pages
Check current price
Young Adult - Mystery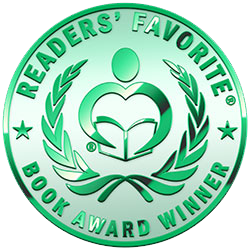 Reviewed by Lee Ashford for Readers' Favorite

"Pepper and Longstreet Mysteries: The Complete Series" by J T Lewis contains every episode of the "Pepper and Longstreet" mystery tales. Very similar to "The Hardy Boys" and "Nancy Drew" mysteries familiar to those of us considered "boomers", Pepper Jones is a 14 year old High School student who has been successful – and lucky – at solving a number of mysteries around her home town. She has the very helpful assistance of a Civil War era ghost by the name of Jacob Longstreet, who happens to be invisible to everybody except Pepper; that fact gives her a decided advantage at times while working on a case.

There are 11 stories in this very reasonably priced collection, and each of them is an extraordinarily good young adult/pre-teen mystery story. Whether solving just-committed robberies or cracking 40 year old coded messages, when Pepper and Longstreet are on the job, the bad guys don't stand a chance. These stories aren't just reminiscent of "The Hardy Boys" and "Nancy Drew"; they are every bit as well written, engaging, and fun to read. J T Lewis writes youth mysteries on par with those two legendary series. Although it is classified as "Young Adult" fiction, I can personally testify that old adults too will enjoy these stories. The author has found his niche, and has the talent to excel in this genre. His characters are as real as your next door neighbor, with a touch of the paranormal thrown in just for fun. He could sell these mysteries individually with no difficulty, but has chosen instead to package them all in one collection, thereby giving the reader an exceptional value for the cost. I highly recommend buying this book for the pre-teen through young adults in your life. I'd guess that at least 90 per cent of them will love these stories.
BRB
Be Right Back, CUL8R Series Book #2
Kathy Clark & Bob Wernly
2013 Silver Medal
266 Pages
Check current price
Young Adult - Mystery
Reviewed by Anne Boling for Readers' Favorite

Kelly moved to Fort Myers Beach to live with her aunt after the death of her parents in an auto accident. Scott is her next door neighbor and the brains behind their adventures. Austin has a crush on Kelly but she doesn't seem to know it. Zoey's family is rather well off. These four teens work together to investigate murders that happened in the past and prevent any more. They find a time machine that once belonged to Thomas Edison. They call the device their Spirit Radio. Every time they go back in time something in the future changes. When they hear the voice of a dead person begging for help they go back in time to the 1980s. This time they may have gone too far. The murderer is now looking for them.

This is the second book in the 'Cul8R Time Travel Mystery Series'. Bob Kat dd an excellent job recreating the 1980s. "BRB" is a balanced mixture of time travel/science fiction and mystery. The teenagers are well-created and developed; it was very easy to connect to the characters as they are very realistic. This book is entertaining and sure to please young adults and not so young adults. The plot would make a great movie. There is a hint of romance in this tale but it is very well done and not offensive in any manner. Now that I have read book 2 in this series I want to go back and read the first one.
Long Black Veil
Jeanette Battista
2013 Bronze Medal
276 Pages
Check current price
Young Adult - Mystery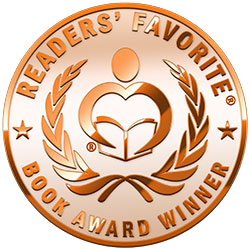 Reviewed by Brenda Casto for Readers' Favorite

Devon Mackson's mother wound up going to prison when Devon was only eight years old, leaving Devon to be taken in by her Grammy and moving to the small mountain town where her family had lived for generations. Now, at the age of eighteen, she is tired of living by everyone else's rules, being labeled a certain way just because of what her mother did, or where she happens to live. Even though she is class valedictorian she knows the only way to escape the town is to get a scholarship and leave for college. While doing research for a particular scholarship at the town Records office she learns that Brock Cutler, the most popular boy in high school, works there. Even though she has been warned all her life that mountain folk and town folk just don't mix, she still finds herself drawn to him, and a friendship develops. During this time she starts noticing a woman with a long black veil hanging around the cemetery at an abandoned church on the dirt road that leads to her Grammy's trailer home. As the sightings of the woman become more frequent Devon confides in her Grammy and is told about a family curse involving the woman in the black veil, and is told if she stops seeing Devon the woman will go away. Just who is the woman in the black veil, and what is the curse that has haunted this family for over one hundred years? Will Devon have to give up her budding romance with Brock or will she be able to figure out the mysteries of the past before the curse changes her life forever?

The stunningly beautiful cover of this book really sets the tone for the story that unfolds in "Long Black Veil". I expected a haunting tale, but instead found a multi-layered story of a haunting curse but also a young lady who just wants to get out of her tiny town where she will no longer feel she is judged. She is not truly a loner, because Devon does have one good friend, Gil, a boy from town with his own issues. She acts as if it really doesn't matter that she doesn't fit in. But as the story progresses we see another side of Devon. When Brock starts to befriend her it is as though she really starts to blossom, but the thing is that the lady in black starts to haunt her. I really enjoyed how the feelings grow between Brock and Devon. The relationship progresses in a very realistic way that made me hope that they could be together. When she learns that her family has been cursed and the lady in black is part of that curse she becomes determined to figure out why, and to put an end to it. I thought the interaction between Devon and her mother Lorelei was totally convincing; after all she had kept some major facts from Devon. As an interesting mystery unfolds the author keeps the reader guessing as to whether the curse can be broken and if the lady in the long black veil will ever be able to rest. When I thought I knew everything about the story Jeanette Battista throws in a few twists to keep the plot moving. A well-crafted story that revolves around mountain curses, mystery, folklore, romance, a haunting, and a splash of time travel to make for a page turning read that will certainly be a hit with young adult readers. I am sure anyone who enjoys paranormal fiction will be delighted with "Long Black Veil".
Contact Author -