The Coffin
The Scarry Inn, Book 2
Shirley McCann
2021 Honorable Mention
234 Pages
Check current price
Young Adult - Mystery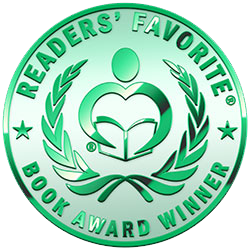 Reviewed by Nicholus Schroeder for Readers' Favorite

The Coffin: The Scarry Inn Book 2 by Shirley McCann takes place in Arizona in the town of Frighton. Clare and her friends, Lise and Kelly, are gifted a weekend getaway at The Scarry Inn courtesy of Clare's aunt Rita. The Scarry Inn is having a grand opening and the owners want to make the inn memorable for their first guests, so the inn hosts a murder mystery weekend: an event where a fake death is staged and the participants play at being detectives, trying to solve the staged murder. However, things don't go according to plan, as the guests discover that there has been a real murder and the killer is still amongst them. To make matters worse, the town has just been hit by a tornado, there is neither cell reception nor power, and the killer could strike again at any moment. Will the guests survive their horrific ordeal?

The one word that best describes The Coffin is extraordinary, for it was truly a joy to read. Everything from the plot to the characters was well thought out. The plot, dare I say, is far better than most horror movies, and I absolutely love that author Shirley McCann didn't include tropes from the horror genre such as stereotypical characters. Each of her characters is well-developed and organic, never classified into stereotypes like geek or jock and so on. Another thing that I liked about this book was how it succeeded in giving me a good scare, as there are some eerie moments where my hair really stood on end. In conclusion, I would definitely recommend The Coffin to people that are fans of the mystery genre, and also those that want to give the mystery genre a shot. This book will exceed your expectations and is well worth your time.
Leaving Wishville
Mel Torrefranca
2021 Bronze Medal
292 Pages
Check current price
Young Adult - Mystery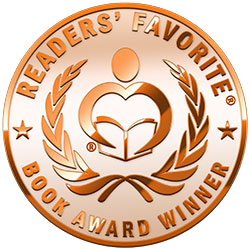 Reviewed by Lisa McCombs for Readers' Favorite

Benji Marino is a fourteen-year-old eighth grader at Wishville Junior High School. He has a good life. He has good friends. He has a mother who loves him exclusively. Why would he want to leave? Why did his father do just that years before, leaving an unbearable scar on the people of the grey town of Wishville? Benji had tried once before. His friends don't understand, but Benji is determined to question the mysterious world outside Wishville. When his friend Nina predicts her own death, Benji is left with information he would rather not know. There is only one person he can tell and that person is the outcast of Wishville. Can Oliver Strickett help Benji or will he become one more nail in the eighth grader's quickly diminishing reputation? As Benji solitarily faces his own demons, the citizens of Wishville are on constant alert to his actions.

Leaving Wishville by Mel Torrefranca exhibits intensity unique in contemporary young adult fiction. A study in literary symbolism, Leaving Wishville is the perfect addition to any middle grade/young adult library. As a former eighth-grade English teacher, I would enthusiastically incorporate Mel Torrefranca's novel into my classroom reading list. Told in the fashion of Suzanne Collins' The Hunger Games trilogy, Leaving Wishville is a believable dystopian journey from greyness to a colorful destination of enlightenment. The characters are realistic and the language appropriate to the mood and variety of themes and plot twists of the story. While the majority of characters are middle grade, the overall sense of the story is mature.
The Brothers Finn
Christina Hagmann
2021 Silver Medal
256 Pages
Check current price
Young Adult - Mystery
Reviewed by Susan Sewell for Readers' Favorite

Held responsible for the mysterious deaths of their parents, two high school basketball stars search for answers in the thrilling urban fantasy, The Brothers Finn by Christina Hagmann. The morning after taking the basketball team to an astonishing win, Gage and Cooper Finn find their parents dead. While trying to cope with the unexpected horror, Gage receives a phone call from a stranger instructing him and Cooper to run. Responding too late to the caller's admonition, the two boys are caught, arrested, and taken to jail. However, before they can be processed and charged with murder, another stranger aids in their escape. America Now, a corporation that hunts and kills vampires, informs them their parents have been murdered by a vampire and recruits Cooper and Gage into their ranks of vampire killers. But when they find a newly turned vampire, things become a little murky. Is America Now as altruistic as they claim? Or do they have a hidden agenda?

Containing supernatural beings and those who hunt them, The Brothers Finn by Christina Hagmann is a sensational urban fantasy that is memorable. Superbly written, the story has a fascinating plot and a riveting storyline that develops to a dramatic and breathtaking climax. Filled with intrigue, the suspense gradually mounts from the first page, ultimately reaching a shocking conclusion. Charismatic and captivating, the brothers and their contrasting personalities give the story a natural feel. Stopping at the perfect place to segue into a sequel, this story makes a phenomenal first book for a breathtaking series. Young adults and everyone else who relishes vampire-based novels will love meeting Gage, Cooper, Leech, and Jamie.
Marly in Pieces
Cathrina Constantine
2021 Gold Medal
Kindle Edition
Check current price
Young Adult - Mystery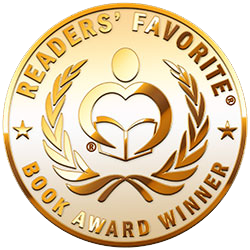 Reviewed by K.C. Finn for Readers' Favorite

Marly in Pieces is a work of fiction in the crime, mystery, and interpersonal drama sub-genres, and was penned by author Cathrina Constantine. In an intriguing murder mystery novel intended for the mature end of the young adult reading spectrum, we find ourselves with the titular character Marly, who refuses to believe in the apparent and devastating suicide of her dear best friend Rae. The tapestry of intrigue surrounding Rae's death leads Marly into a deep investigation of even those close to her, setting our young hero on a path that may lead her right into the hands of a murderer seeking a new victim.

Author Cathrina Constantine offers the true definition of a thriller, keeping readers firmly on the edge of their seats from cover to cover in a compelling and dynamic fashion. Whilst the sensitive themes of teen suicide are prevalent right from the novel's earliest pages, what develops beyond this is really a tale of friendship, trust, and coping with loss, which is enormously fulfilling and intriguing to read. Marly is a well-developed hero for the task at hand, with smarts and charm and a true heart. This makes it easy to root for her and have your heart in your throat when she discovers the dangers waiting around every corner of this sharp-edged plot. This results in a deep connection to the book and, when combined with the very descriptive murder mystery atmosphere, it makes Marly in Pieces a truly un-put-down-able read. I would highly recommend it to fans of both YA and adult thriller fiction alike.
The Case of the Mystery of the Bells
Davey & Derek Junior Detectives, Book 6
Janice Spina
2020 Finalist
257 Pages
Check current price
Young Adult - Mystery
Reviewed by Ruffina Oserio for Readers' Favorite

The Case of the Mystery of the Bells is the sixth book in the Davey & Derek Junior Detectives series by Janice Spina, introducing readers to exciting young characters. Davey and Derek are twelve-year-old non-identical twins who are inspired by a book bought for each of them by their parents when they were ten. They live in the quiet town of Lindon, New Hampshire and are always on the lookout for adventure. This time they are out to solve the mystery of the bells. The only problem is that it's more complex than anything they imagined. Can they put the pieces together and solve the riddle?

This is a gorgeous story and while it's the sixth book in the series, it reads well as a standalone novel. Janice Spina has a unique gift for character and it is interesting to watch the two lead characters evolve through the story. I loved how they complement each other. One is a critical thinker who quickly looks for solutions while the other has a photographic memory. The humor builds up in the dynamics of the relationship between Davey and Derek. The writing is crisp, filled with focused and well-crafted scenes, dialogues that add depth to the story and deepen character, and descriptions filled with magical realism. While this is a balanced and beautifully written story for young readers, it has great potential to keep adults glued to every page. The Case of the Mystery of the Bells is a delightful story that is both absorbing and cinematic.
Scarlet Reign
Call for Independence
R.D. Crist
2020 Honorable Mention
379 Pages
Check current price
Young Adult - Mystery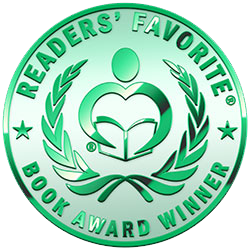 Reviewed by Jessica Barbosa for Readers' Favorite

In the dark ages, the reign of Black was usurped by the sacrifice of thirteen scarlet-robed women. However, ending the terrifying Black reign in exchange for peace is not without grave consequences. A dying witch's final warning echoes, "the renewed reign of black will be far worse than this." Scarlet Reign, Book Two: Call for Independence by R.D. Crist focuses on the present time. Natalie tries to navigate through her life in the Order of Sisterhood and decipher her mentor's confusing will. Despite her brave actions that saved the Sisterhood before, she is still looked down upon by its council. But with war looming on the horizon, tough decisions need to be made and she fights to make her opinions known for the benefit of their Sisterhood. Natalie's friends are willing to support her but with constant battles breaking out, no one is left unscathed. Will Natalie be able to save what is important?

R.D. Crist's Scarlet Reign is filled with interpersonal conflict and battles. It is unique, adventurous, and the clues left for Natalie to follow are clever and interesting to solve. There are also many valuable lessons to be learned. One of my favorites is with the conflict between Sophia and the other girls. Devia really emphasizes the importance of taking care of their own. She sums up the Sisterhood well and imparts a valuable lesson to the girls. Devia made them understand the consequences of their actions. Many phrases melted my heart and endeared me even more to this book. The characters are varied and fascinating. The battles they experienced changed them and forced them to mature even faster and learn the hard lessons of life early on. Watching their progress and reading about their losses had me blinking back tears. Natalie, as the protagonist, does not disappoint. She pushes forward in the face of danger and hesitation. She takes a gamble on what she believes in and is ready to shoulder the consequences for her decisions. Though she is not without faults, her recklessness constantly endangers herself and others despite her good intentions, but that is what makes her more relatable as a character. Her flaws and her determination to be better is what makes her captivating. Overall, an engaging story with a distinctive plot and unforgettable characters. Brilliant work!
The Scarry Inn
Shirley McCann
2020 Bronze Medal
218 Pages
Check current price
Young Adult - Mystery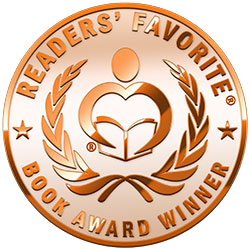 Reviewed by Anne-Marie Reynolds for Readers' Favorite

The Scarry Inn by Shirley McCann is a YA mystery story. Heidi Bowman and three friends are forced into spending a night at The Scarry Inn, believing themselves to be the victims of a practical joke. It's not a nice place but surely all Dick and Thelma Scarry, their unwilling hosts for the night, are doing is drumming up business by terrifying every guest. Things take a sinister, very real turn when Kara is murdered and now they all have to get out before the Inn takes another one. There's no cell phone service and none of them knows who they can and can't trust. Time is running out for the three friends as they fight to get out of The Scarry Inn alive.

The Scarry Inn by Shirley McCann was a thrilling, scary, yet fun read. With an action-packed plot, Shirley McCann has written a story that will grip you from page one and keep hold until the very end. I wasn't expecting such a suspense-filled story but it was a real page-turner and I had to keep reading to find out what happened. The story flows very well, with a unique plot, and there are plenty of twists and turns, some of which you won't see coming. The characters are likable, relatable, and real, well-developed throughout the book, with their own stories gradually coming out. Although it is billed as a YA book, I believe anyone will enjoy this story – I am way past being a young adult and I thoroughly enjoyed it.
A Violet Fire
The Last Heir Trilogy #1
Kelsey Quick
2020 Silver Medal
Kindle Edition
Check current price
Young Adult - Mystery
Reviewed by Ankita Shukla for Readers' Favorite

A Violet Fire marks the beginning of The Chronicles of Avignon Trilogy by Kelsey Quick. And what a gripping beginning it is! The author has imagined a world where vampires rule, and humans have been turned into nothing less than slaves and food for vampires. In this world, vampires have created breeding houses called Saya. Children born in Saya have no means of knowing what is a normal human being's life; they are brainwashed to believe that serving their vampire master is the noblest act. Wavorly was not born in Saya. She lived a normal life until one fateful night when vampires killed her parents, and she was held captive by Anton Zein, one of the five highest-ranking officials in Cain. Like all the girls of her age, she was sent to Nightingale's School of Infantry Supply, where she was stripped of her name and given a new identifier: Z29734. They captured her, but even the fearsome vampires could not capture her spirit. Wavorly has made it her mission to escape her captors and no longer be a slave to anyone.

A Violet Fire by Kelsey Quick is one of the most gripping tales I've ever come across. This bizarre world is truly fascinating and horrid. The idea of humans being reduced to nothing more than food is daunting. In such a world, a free-spirited Wavorly is refreshing. Her quick wit is a welcome contrast in the gloomy world of vampires and slave humans. She is a headstrong girl, who does not choose an easy way out to make things more comfortable. She does not hold her tongue. There are times when she observes a vampire acting in a noble manner, still, she does not let her feelings deter her from planning her freedom. Needless to say, Wavorly is my favorite character due to all of these qualities. Her thought process is in sync with her circumstances, and the author has done a praiseworthy job of keeping her an authentic free spirit.

There is not a single dull moment in this book. The plot moves swiftly towards the end and paves the way for the next book in the series. The story never gets monotonous as there are so many twists that the reader cannot put down the book until reaching the end and then craves the next book in the series asap. I would recommend this book to all fantasy lovers. A Violet Fire by Kelsey Quick has all the ingredients to become the next Hollywood movie about vampires.
Someone in the Walls
Teymour Shahabi
2020 Gold Medal
331 Pages
Check current price
Young Adult - Mystery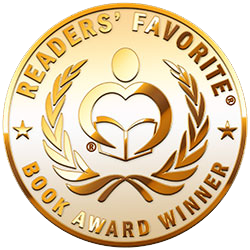 Reviewed by Susan Sewell for Readers' Favorite

To obtain a fortune, a young boy assumes the identity of an older gentleman in the suspenseful middle-grade novel Someone in the Walls by Teymour Shahabi. Andrew Day never knew his parents, and he was lucky to receive a scholarship to Saint Clemens school. But the most extraordinary thing that ever happened to him was becoming Lucian Baker, the notorious and extremely wealthy benefactor in the City. However, no one knows Andrew's true identity, except Elder. As a disguise for Andrew, Elder created Lucian Baker from thin air and established him in the astonishingly vast mansion. Now Andrew is richer than anyone in the City, but sadly, his prosperity came with a price. Not only must he keep his new circumstances a secret, even from those he cares about, but he also has the job of maintaining the property in the capacity of a ranger. But most of all, although everything in the house is his, Andrew must never venture into the secret passages. However, as he roams the mansion's rooms, taking notes and mapping the inconceivably large property, Andrew is certain that someone is always lurking just out of sight. Does someone know the secret passages and is using them to spy on Lucian Baker and Andrew? If so, is he in danger?

Someone in the Walls by Teymour Shahabi is a fantastical middle-grade story that is set in a mysterious mansion. With an extravagant story world, evil villains, and a plucky and brave main character, the story takes the reader on a magical journey. Andrew attempting to keep his identity secret and the hazards with which he is confronted kept me on pins and needles while I waited for the ax to fall. I don't think I took a complete breath until I finished the book. Simplistically written, it is an exciting adventure that will appeal to youngsters who love extraordinary tales drenched in mystery. With the incredible fantasy world and dangers lurking just out of sight, this suspenseful novel will enthrall boys and girls from the ages of eight to twelve years of age.
Leftover Girl
Leftover Girl Series Book 1
C.C. Bolick
2019 Finalist
285 Pages
Check current price
Young Adult - Mystery
Reviewed by Benjamin Ookami for Readers' Favorite

Leftover Girl is the first installment in the Leftover Girl series by C.C. Bolick. Somebody has found out about fifteen-year-old Jessica Delaney, the adopted daughter of Justin and Lorraine Delaney. As a result, the Delaney family have to leave an Atlanta trailer park behind and go to Credence, Lorraine's hometown. At a party, Jes ends up kissing Pade, the son of her adopted mother's sister. A relationship with him can be tricky since they are part of the same family. Like Jes, the son of an exacting new English teacher is also a newcomer. His name is Chase and Jes quickly becomes friends with him. He also has blue eyes like her. They might have more in common than Jes could ever imagine. What's more, Chase is from another planet.

High school is a slippery world where the word "cool" means more to teenagers than it does to adults and it's no different in this book. What I liked about this book is that the author made me feel like I was back in high school again with all of its accompaniments. Jes is an interesting character because she has a past that she cannot remember and her adopted parents try their best to protect her from it. For the first half of the book, readers are pretty much reading a realistic young adult romance novel; when Chase reveals his secret, the pages start turning themselves. The author doesn't rely heavily on the elements of science fiction, but skillfully plays around with it so that her characters can truly shine.
Contact Author -