Dark Flowers
Caytlyn Brooke
2017 Gold Medal
196 Pages
Check current price
Young Adult - Horror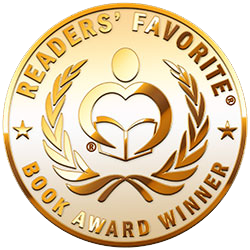 Reviewed by Lit Amri for Readers' Favorite

Eliza and Millie are two best friends who live in St. Agatha's Home for Girls, an orphanage run by the iron-fisted Matron Criggs. Eliza is desperate to escape the stifling and sometimes torturous rule of the place. When the opportunity comes, she brings along her friend Millie to cross the dangerous Louisiana swamps to get to the town on the other side. However, they stumble on silver and black fairies that invite them to a strange and beautiful world. Millie is smitten with the little beings, but Eliza doesn't trust them -and she's right to do so.

Dark Flowers by Caytlyn Brooke is a spine-chilling horror story where its twist-filled plot will ensure that fans of the genre find it very difficult to put the book down. The fairies are malicious and children are the victims for their hunger, lured by their song and dancing. All the characters are also very well drawn, particularly the young protagonists. Readers will want to root for Eliza and her determination to protect her friend, but her own dark secret will definitely make it difficult to determine whether she's a savior or otherwise.

With its clear-cut and flawless narrative, Dark Flowers is a highly immersive read, offering readers a story that highlights the best combination of psychological, physical and sensory fear. It is one of the dark stories that made me uncomfortable to read it at night. All in all, this is a commendable read from Caytlyn Brooke and I look forward to more of her work, especially in this genre.
The Zombie Squad
Bryce Bentley Summers
2016 Finalist
280 Pages
Check current price
Young Adult - Horror
Reviewed by Jack Magnus for Readers' Favorite

The Zombie Squad is a young adult horror novel written by Bryce Bentley Summers. Sam, Rylee, Ava and Jordan are attending a special youth leadership conference held in New Orleans. When they get off the plane from Kansas City, they go with Mr. Grant, their chaperone, to a coffee shop where Rylee has arranged to meet her older sister, a medical student. As they've arrived early, the four high school seniors decide to go across the street to visit Zombies R Us, a voodoo and magic shop. Jordan's looking for a natural version of Viagra, which this store doesn't carry, but the shopkeeper suggests another store around the corner. Voodoo Junk and Magik used to be the biggest voodoo store in New Orleans, but the original store was destroyed during Hurricane Katrina. When they enter the store, the owner tries to get them to leave, claiming the store is closed, and he finally gets the four students to go after filling a bag with touristy items for them. Unbeknownst to them, he's included a powerful voodoo talisman called the Zombi Astral which a trio of mobsters is willing to kill him for.

Bryce Bentley Summers' young adult horror novel, The Zombie Squad, is an original and entertaining take on the zombie novel. Summers creates a compelling voodoo story based on Haitian tradition and weaves an exciting tale in which the four resourceful friends attempt to survive a New Orleans that's been taken over by zombies. The four main characters are well-defined, and I enjoyed their banter, good-natured digs and loyalty. My favorite character has to be Sam, the gymnast and artist, whose decision to come out led his driver's ed teacher to flunk him, but whose acceptance by his parents and friends is heartwarming. Datal, the owner of Voodoo Junk and Magik, and his assistant Vic are also marvelous characters. While I am not a huge fan of zombie literature, I was quite pleasantly surprised by The Zombie Squad. I loved reading the history behind the zombie mythology and seeing the sights of New Orleans through the students' eyes, and found the hotel sequences to be highly imaginative and a visual treat. The Zombie Squad is highly recommended.
The Last Orphans
N.W. Harris
2016 Honorable Mention
277 Pages
Check current price
Young Adult - Horror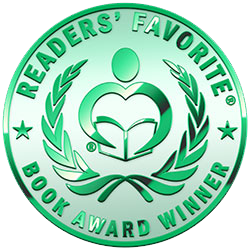 Reviewed by Kim Anisi for Readers' Favorite

The Last Orphans by N.W. Harris is a story about teenagers and kids who have to learn to deal with the fact that all the adults are dead, and that they might be next. A deadly virus was accidentally let loose on the planet, and it killed every adult. Only teenagers and young children are left. Shane is one of them. With a group of other kids, he tries to survive, and comes across the horrifying message that the virus will soon attack even younger victims. Only he and his new friends can stop the total destruction of all humanity - but will everyone be on his side? And how can kids survive without adults?

The Last Orphans by N.W. Harris was a nicely paced book with interesting characters, an exciting plot, and enough surprises to keep you turning page after page. While I am not a young adult or teenager any longer, I still enjoy reading books with younger characters as they usually have a different dynamic than books with "older" people. While the circumstances of those kids in this story are, of course, horrendous, and you wouldn't wish it on anybody, it was a very enjoyable and entertaining read. N.W. Harris also wasn't afraid to kill off nice characters, so you could never be sure who would make it to the end - or whether the kids would even be successful. The characters are well developed, and some of them stand out. It's definitely worth a read if you enjoy dystopian YA novels.
Blood Lake
R.L. Herron
2016 Bronze Medal
222 Pages
Check current price
Young Adult - Horror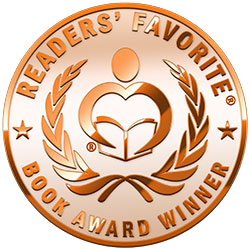 Reviewed by Carla Trueheart for Readers' Favorite

Blood Lake by author R.L. Herron begins with an action-packed narration of a tragic event in Native American history. This event carries down through history as a curse on a family, and the protagonist, John, knows nothing about the curse until his adult years. When John is invited to a lake for what he believes is a family gathering and fishing trip, he learns the truth about the curse on his family. While he thinks all of it is a joke at first, he quickly believes the story when another tragedy strikes his extended family during the trip. From there, the action picks up again as John faces untrustworthy family members, ghosts from the past, and a Native American curse that he cannot escape.

From the opening pages of Blood Lake until the end of the novel, it is obvious that author R.L. Herron has a connection with Native American culture and has done his research on the Trail of Tears mentioned throughout the narrative. Linking the tragedy of the Trail of Tears with a curse that has been handed down through generations was extremely original, and I did enjoy that aspect of the story. There was much action and conflict in the beginning and the end, and while I would have liked more of a connection with John's wife and son, I did understand that this was a story mainly about John's understanding of the curse and Native American history. The other characters were done very well, including Pappy, Luther, and Harold. I enjoyed the writing and felt the plot was fairly linear and exciting. The story held my interest, and I do recommend it to those interested in Native American culture and history.
The Ghost of Normandy Road
Haunted Minds Series Book One
John Hennessy
2016 Silver Medal
163 Pages
Check current price
Young Adult - Horror
Reviewed by Kristen Van Kampen (Teen Reviewer) for Readers' Favorite

The Ghost of Normandy Road: Haunted Minds Series Book One is a thrilling tale about a boy named Danny who lives in a town with three local legends. The first legend is the Witch of Hill Top Green, which Danny doesn't believe and thinks it was designed to make kids run faster. The second legend is the Tooth Fairy with Blood Red Wings, which Danny doesn't believe until it attacks him. The third and final legend is the Ghost of Normandy Road. Danny is unsure whether to believe it or not, but he thinks there is something unusual about 110 Normandy Road. Follow Danny as he falls in love with a girl named Rebecca, but then she vanishes. Other strange disappearances happen that lead others to suspect Danny. Discover the truth about the ghost of Normandy Road.

The Ghost of Normandy Road is a thrilling, must-read book that is action-packed and will leave you on the edge of your seat. Author John Hennessy describes the events so well that I felt as though I was there alongside Danny. I found the characters relatable and the scenery spectacular. Author John Hennessy leaves us spellbound and in awe. The Ghost of Normandy Road should be an award-winning novel because it is well written and riveting. I highly recommend it for adults, as well as young adults. It is the perfect book for anyone who likes scary stories. It has the kind of cliff-hanger ending that will make you want to read the next book.
In the Eyes of Madness
Declan Peters Chronicles Book 1
Michael Pang
2016 Gold Medal
226 Pages
Check current price
Young Adult - Horror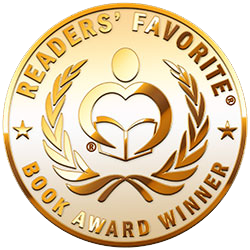 Reviewed by Chris Fischer for Readers' Favorite

In an excellent new offering from author Michael Pang, In the Eyes of Madness: Declan Peters Chronicles Book One, readers will be treated to a highly original book that will keep them obsessively turning the pages from the very first words all the way through to the last. Follow the story of protagonist Declan Peters, as he struggles with the aftermath of his psychotic mother's actions. Determined as an adult to forge a relationship with his mom again, he takes a job at the institution where she lives, hopeful that he will learn more about the woman who brought him into the world. But what he finds isn't what he expected. In fact, what he finds leads him to question almost everything he has ever known, and throws him into a world of demonic possession and beings with tendencies he could never have imagined. Will Declan ever get what he came for? Will he even survive? You'll need to read the book to find out!

I very much enjoyed In the Eyes of Madness: Declan Peters Chronicles Book One. This book is full of twists and turns that even I, a prolific reader, didn't expect, and that is saying quite a lot. Author Michael Pang has done a fantastic job in creating characters, especially Declan, that his readers will relate to, connect with and care about. If that isn't a hallmark of a great author, I'm not sure what is. Any reader, young adult or not, that loves a unique book of paranormal fiction, or just an interesting work of fiction in general, should read this book. I highly recommend In the Eyes of Madness: Declan Peters Chronicles Book One, and I look forward to reading the next book in this very promising series by author Michael Pang, as soon as I possibly can.
303 Red Dead Lane
Jordan Deen,Elizabeth Sharp,Emma Bloom
2015 Finalist
163 Pages
Check current price
Young Adult - Horror
Reviewed by Kim Anisi for Readers' Favorite

303 Red Dead Lane by Jordan Deen, Elizabeth Sharp, and Emma Bloom is the story of a house you might not want to live in. 303 Red Lane, called Red Dead Lane by the locals, is a house with a terrible history, and the inhabitants of the house never survive - until a special teenager moves into the house with her family. But how can she go against a force that is not of this plane? How can one girl fight against something that has just gotten stronger over the years after all those other victims?

303 Red Dead Lane by Jordan Deen, Elizabeth Sharp, and Emma Bloom is a story that makes you want to read on and on until you arrive at the end, especially when you are in the last third of the book as you simply don't want to leave the world of the book without knowing that the characters are saved. The book is split in three different parts, with the first and second parts being in the "past" while the third part tells us about the most recent family living in the haunted house. The story is exciting and has a bit of horror in it, but it is not over the top and is quite pleasant to read. If you are looking for a nice "relaxing" horror read that does not take too long to get through, and if you would like just a little bit of a scare, then this book is definitely a good choice.
The Children Kingsley
A Novel
S.K. Fernandez
2015 Finalist
666 Pages
Check current price
Young Adult - Horror
Reviewed by Lit Amri for Readers' Favorite

Ten-year-old David Kingsley and his sister Chloe are spending the summer at their grandmother's house, expecting it to be boring and dreary. However, David begins to see and hear things he never thought he would ever experience; shadows, the voice of a little girl and strange creatures. Unfortunately, David and Chloe find themselves struggling to fight against the darkness and the one they call The Judge in the spirit world.

S.K. Fernandez's The Children Kingsley: A Novel is an intriguing paranormal story that would provoke our fear about the unknown and the afterlife, yet it also tells a story about love and courage. Coupled with intense suspense and action, S.K. Fernandez makes The Children Kingsley an incredibly satisfying book for any reader. The plot isn't as simple as I thought when I first read the synopsis and the first few pages of the book. Fernandez planned it so well that whenever I thought I had guessed what would happen next or who's who, I'd get hit with a clever plot twist.

Overall, this is one paranormal fiction that you don't want to miss, especially if you're into this genre – you won't be disappointed. Fernandez maintains a good balance by moving the focus between the main characters and the lesser ones, and gives enough attention to each and every one of them while also providing a wonderfully detailed unique world for readers to savor. The ending especially is superb and makes me look forward to the next book.
Undertow
Death's Twilight, The Maura DeLuca Trilogy Book 2
Claudette Melanson
2015 Honorable Mention
286 Pages
Check current price
Young Adult - Horror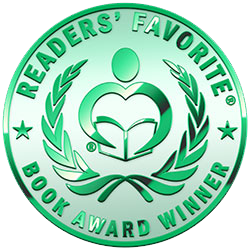 Reviewed by Carol Coetzee for Readers' Favorite

I found Undertow: Death's Twilight an immensely delightful and enjoyable read. This is the second book in the Maura DeLuca Trilogy by Claudette Melanson, and deals with teenage Maura as she reaches the age of transformation from human to vampire. She is one of The Born, a vampire conceived by a human mother and vampire father. Her father returns to help with this transformation and her best friend, Susie, comes to live with Maura and her family at this awkward time. Maura has a lot to deal with between the changes in her body, her friendship with Susie, her love for Ron, her boyfriend, her father in her life for the first time, and her mother's strange behavior. A tumultuous time in any teenager's life becomes a strange and frightening time for Maura.

Undertow: Death's Twilight by Claudette Melanson is a wonderful take on vampirism and very different to any other vampire novel I have read! Myths are turned upside down, and the entire story takes wonderful twists and turns, keeping you glued to the pages. Maxwell is a stunning and mysterious father, overly protective, which leads to some hilarious scenes between them. I laughed as much as I cried. A tale that will grip your heart and squeeze, then suddenly release you into a restful state, to grip you yet again! Maura's desire to keep Susie in her life leads to great tragedy and painful life lessons. Undertow encompassed wonderful humor and also terrible sadness, tragedy, fear; everything you need in a great read! I certainly can't wait for the last book in the trilogy. It is going to be amazing!
Spinner
Michael J. Bowler
2015 Bronze Medal
464 Pages
Check current price
Young Adult - Horror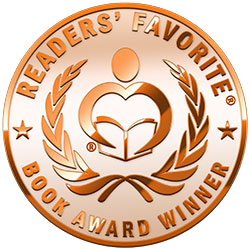 Reviewed by Kim Anisi for Readers' Favorite

Spinner is another great book by the author Michael J Bowler, who also penned the Children of the Knight series. Spinner tells the story of a teenage boy, Alex, who suffers from Spina Bifida and has to use a wheelchair, and his gang of special-ed(ucation) friends. Alex is special because he can "spin" people, which means that he can take people's pain, emotional as well as physical, away by listening to them describing their problem/pain. He can make wounds disappear and sadness turn into comfort. Of course, this special power would be very useful for people with more sinister goals than just helping people. Alex and his friends will have to go through quite a few adventures - who are his parents really, and what does a talking cat have to do with all of that? And who are the two parties who want Alex's power for themselves?

Michael J Bowler created a fantastic YA novel with Spinner, and I enjoyed every single page of it. His writing style is unmistakable, so if you have read other books by that author, you will feel right at home. If not, the book will make you want to read his other books, too. Michael manages to include many topics within the story, from bullying, to dealing with being in a special education class, to what it is like to be in love with someone who does not love you the same way, and much more. It is all packed into a very exciting plot about a special boy with special powers. While it is a bit of a horror book in parts, it is not over the top horror with too much gore. It is exciting, but not in a horrible, frightening way - definitely a page turner though!
Contact Author -