The Castle
Chronicles of the Order Book 4
JB Michaels
2019 Bronze Medal
252 Pages
Check current price
Young Adult - Horror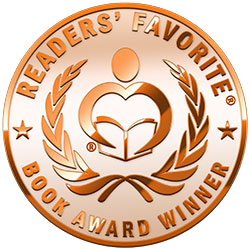 Reviewed by Romuald Dzemo for Readers' Favorite

The Castle is the third book in the Bud Hutchins series by JB Michaels, a supernatural thriller with wonderful characters, a unique technology, and villains that move the narrative in unexpected directions. Bud is the inventor of the teleportation technology, a device that has been used to kill monks. Maeve, a monk who lost an uncle thanks to the technology, Ivy, and Bud's robot friend are up against the most vicious and powerful vampire, the FBI and the police. Each move, every minute, is dire and fraught with danger. Can they beat the enemy this time or meet their worst yet?

The author has a great gift for making readers "see" the story. The author also has a unique way of introducing characters or unveiling new layers of their personalities. Talking about a vampire, the character is put in a situation and some of his traits are exhibited: "Vincentas didn't need the light. His hands caressed her where they had touched many other women in his long life. He loved discovering the slight variations of the female physique. The curves, the hips, the muscles both hard and soft, the flesh. His particular favorite: the length of the neck." The writing is filled with this kind of character development.

A unique technology, characters that metamorphose, artificial intelligence, and mysticism are just a few of the things that readers will encounter in this gripping narrative that blends fantasy, thriller, and science fiction to create a rollicking and enjoyable read. The writing is atmospheric and filled with powerful imagery. The intriguing and complex plot is exciting, the gorgeous prose is delightful, and the reader's satisfaction is complete. The Castle is a great literary achievement, original and unpredictable.
Beneath the Lighthouse
Julieanne Lynch
2019 Silver Medal
262 Pages
Check current price
Young Adult - Horror
Reviewed by Christian Sia for Readers' Favorite

Beneath the Lighthouse by Julieanne Lynch is a horror tale featuring death, ghosts, and coming of age. After the death of Emer, there has been an unsettling emptiness in the house and no matter how hard Jamie and his siblings pretended or prayed, that reality haunted everyone in the home. Jamie McGuiness can't help frequenting the lighthouse where the body of his sister was found, but he isn't the only one who lurks around the place. There are ominous ghosts whose presence can only mean evil. An encounter with a spirit will set Jamie on a dangerous path to uncover family secrets and old grudges as he fights to reconcile old feuds. Will he be drawn into the darkness of the dead or can he survive and make things right?

Julieanne Lynch is a master storyteller and I enjoyed the way she pulls the different elements of the story together. I was hooked by the beauty of the prose. The power of the prose — descriptive, and loaded with vivid imagery — is one of the strong appeals of this story. The author makes the reader feel the story by evoking emotions with clarity of expression and aptness of diction. Each sentence evokes a strong feeling and the author uses this style to allow readers to understand the dynamics in the McGuiness family, the emotions of the protagonist, and the pervading sense of horror that permeates the narrative.

The writing style, including the formatting, the unique phraseology, the paragraph breaks, creates an enjoyable reading experience. This is a beautiful story with a tricky plot, compelling characters, and awesome dialogues. I enjoyed the way the author allows the accent in some of the characters to come out in dialogues — a great example is Lenny, who reflects an uncouth personality. The story is also fast-paced and a great work of entertainment. Beneath the Lighthouse has great world building, relatable characters, and an exciting plot in a story that is deft and balanced.

Jinxed
Thommy Hutson
2019 Gold Medal
247 Pages
Check current price
Young Adult - Horror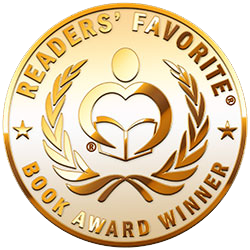 Reviewed by Jack Magnus for Readers' Favorite

Jinxed is a horror novel for young and new adults written by Thommy Hutson. The Trask Academy of Performing Arts was the ultimate in elite academic institutions dedicated to perfecting the already prodigious skills of the young men and women whose parents were able to afford the exorbitant tuition fees. The institution was as steeped in the lure of the unknown as the island upon which it was perched and the man for whom it was named. Cadogan's reclusive nature was perfectly suited for the remote island located twenty-two miles out at sea from the mainland. His home, which became The Trask Academy, was accessible through only one gate, and the island did not have cellphone coverage. And while the grounds and the buildings were indescribably beautiful, there was the pervading sense of some danger looming, breeding within the burnt-out shell of the theatre that still squatted forlornly on the grounds some twenty years after the fiery conflagration that took the life of a promising young actor. Layna, her boyfriend Max, and their friends were fascinated by that theatre, which seemed a fertile spot for the spooky games and pranks they liked to play on each other. While they all considered it an eyesore and wondered why it was left there so tarnished in such an elite institution, Layna sensed something deeper, darker and more chilling in the remnants of those fire-scorched seats and dusty construction materials. There was something infinitely more horrifying lurking in The Trask Academy than any of them realized.

Thommy Hutson's contemporary horror novel, Jinxed, is a taut and suspenseful tale about a deadly masked killer and the elite performing arts academy that has been turned into its hunting grounds. Hutson's plot twists and turns as much as the manicured grounds and intricate library of The Trask Academy, and his characters are well-defined and credible. I especially appreciated the mystery element that is woven throughout the tale; the concept of the secrets and lies that have subtly insinuated themselves throughout the fabric of the buildings and grounds, and the theatrical appearance of the killer who seems preternatural in its brutal powers and deadliness. Hutson's tale had me pleasurably remembering Agatha Christie mysteries, such as And Then There Were None where the victims were held incommunicado on an island along with a crazed killer. I loved watching as Layna and her friends work to identify the killer while they try to stay alive. Jinxed does admirable double-duty as horror and homage to classic mystery; and it does so brilliantly. It's most highly recommended.

Dead Scared
The Mortsafeman Trilogy Book One
Ivan Blake
2018 Finalist
290 Pages
Check current price
Young Adult - Horror
Reviewed by Jack Magnus for Readers' Favorite

Dead Scared: The Mortsafeman Trilogy, Book One is a horror novel for young adults written by Ivan Blake. Being the new kid in school is problematic at best, especially when it's high school, and the town is a small and insular mill town in Maine. Everyone knew everyone else in Bemishstock, Maine, a once thriving industrial center that now had only one manufacturer still operating a plant there, Allied Paper Products of Wisconsin. And while no one could actually say that they enjoyed the stink and air pollution that went along with a paper production plant, the fact that Chris Chandler was the son of the man who was spearheading Allied Paper's move to shut the plant down made him even more despised in school. Chris's very presence symbolized the death of Bemishstock, and the other students, and their parents, were not at all circumspect in their desire to strike back at him. Finding his locker dripping with pig's blood was commonplace, but being hauled up before the sheriff for things he didn't do was driving Chris to a feeling of desperation he would never have imagined before. He still couldn't understand why his father had taken this position with the company; why they moved to this awful town; and why his mom didn't laugh and smile as she used to. Then, the richest, cutest and most popular girl in his class suddenly seemed to notice him, and while he knew her bully boyfriend would probably make him regret it, he couldn't resist the feeling, finally, of being accepted.

Ivan Blake's young adult dark fantasy novel, Dead Scared: The Mortsafeman Trilogy, Book One, is an intense and brooding tale that delivers. There's nothing quite as satisfying as getting wrapped up in a good, old fashioned horror story, and Blake's plot had me instantly hooked. I loved the gloomy New England atmosphere, and was suitably spooked by the creepy defrocked British chiropractor who had a goat farm and a very dark secret. Chris is a grand main character; he's strong, resourceful and someone I'd want on my side in a tough situation. Blake's plot is cunning and dark and has a fascinating historical background, and his characters are believable and complex. His writing is often lyrically lovely, but this never gets in the way of the action and horror that this book is steeped in. I'm eagerly anticipating the next book in Blake's The Mortsafeman Trilogy and most highly recommend Dead Scared.

Rise of Howlers
Bob Bannon
2018 Honorable Mention
196 Pages
Check current price
Young Adult - Horror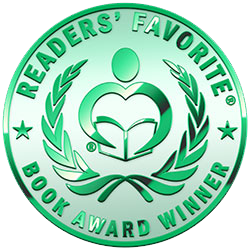 Reviewed by Grant Leishman for Readers' Favorite

Rise of Howlers by Bob Bannon is a dystopian young adult novel set on the high seas. Around ten years previously a massive meteor shower struck the earth and, along with almost wiping out civilization, much of the earth's land mass was forever altered and inundated with sea water. Seven-year-old Nick Moran was one of the lucky ones who survived the initial meteor shower, and the subsequent virulent infection, by sheltering in a purpose-built bunker with his family and their friends. Now seventeen, Nick has lost his family to the infected humans, colloquially called "Howlers" (similar to zombies in many ways) and lives with other survivors, aboard a cruise ship that sails up and down the American west coast, calling into towns and villages from time to time, to refuel and stock up on whatever they can scavenge; always on the lookout though, for the vicious and deadly howlers. When Nick meets and saves young Harper Chin from an attack by howlers, the attraction between the youngsters is immediate and a friendship, with the beginnings of a romance, starts to flourish aboard the Swan of the Seas.

Although Rise of Howlers is targeted as a young adult novel, I found it readable and enjoyable as very much not a young adult. The universal themes of friendship, love, family, self-discipline, and cooperation are applicable to readers of all ages. Author Bob Bannon's writing style is relaxed and simple, making the book extremely enjoyable, effectively read in just a single sitting by me. The pace is naturally fast, given that much of the action revolves around battling zombie-like creatures, but what I particularly enjoyed was that Bannon took the time to develop the inter-personal relationships of some of the characters on board the ship. The highlight of the story, for me anyway, was the sweet, developing relationship between Nick and Harper. Both of them had suffered great losses and serious pain in their short seventeen years, but they had finally found each other and were slowly opening up and sharing their innermost thoughts, which was excellent. I think Bannon did a wonderful job of balancing the action with the softer, sweeter moments of the story. Although this is a standalone novel, the author did leave the door open to a sequel, which I sincerely hope is in the works. This is an excellent story for all lovers of the horror/dystopian genre, with a hint of romance thrown in for good measure.
Arcadia Falls
Ken Stark
2018 Bronze Medal
377 Pages
Check current price
Young Adult - Horror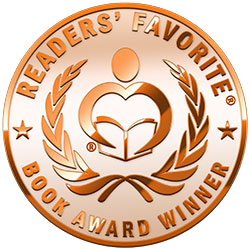 Reviewed by Kim Anisi for Readers' Favorite

Something isn't quite right in Arcadia Falls, and it's up to a group of teenagers to solve the mystery. Some nerds, later joined by some unlikely additions, find out that something is influencing people's memories: the whole town seems to have forgotten about people who went missing in the past. When the little brother of one of the group disappears, things become personal. A teacher seems to know more than he wants to admit at first, but once he decides to cooperate with the group of friends, he also finds out more than he bargained for. Something is hiding in the middle of the old town - a part of Arcadia Falls nobody seems to visit, and nobody seems to care about. The deeper the friends get into the old part of town, the more danger surrounds them. Will they eventually also be forgotten? Or will they discover the truth?

Horror novels these days are often a disappointment. They lack plot and substance. They have flat characters and silly endings that just make you shake your head - if you even have the will to make it to the end of the novel. Fortunately, Arcadia Falls by Ken Stark is neither disappointing, nor lacking, nor boring. And it has an ending you can be fairly happy with, i.e. it's not weird and doesn't make you think "What the heck did I read that for?" The story develops slowly, which gives you a chance to actually get to know the characters and their surroundings. That's good because it makes you care about what happens. If you don't care, then there's no excitement. But you don't want these people to die or suffer even though it's a horror story, so you can imagine it doesn't come without suffering and death.

I had a lot of fun reading this novel and cheering the unusual group of heroes and heroines on during their rather perilous quest to rid their home town of an old curse/haunting - whatever you might call an infestation of horrible creatures that feast on people and then erase other people's memories. I was actually waiting for one of the usual horror novel pitfalls that make you want to throw the book against the wall and wonder why the author was allowed to publish the novel, but none came so I was pleasantly surprised. It's a solid horror novel that's suitable for teenagers and adults alike as there is not that much gore, no excessive swearing and no sexual encounters (yes, good books can shine without all of that).
Monsterland
Michael Okon
2018 Silver Medal
232 Pages
Check current price
Young Adult - Horror
Reviewed by K.J. Simmill for Readers' Favorite

In Monsterland by Michael Okon, Vincent Konrad swept into the fading town of Copper Valley like a knight in shining armour. He bought the rights to the pipeline, ensuring people could have water, built a new medical centre, and breathed life and renovation into a dying town. There was, of course, a catch. He had selected this area for his new theme park, and the government had no objections to the rather unusual idea. Vincent proposed the display of victims of a plague to bring in the tourists. But this was not your normal plague, and no decision had been reached as to whether these 'people' should have rights. Following a devastating event, things Vincent referred to as 'zombies' began to appear, but that is not all Monsterland has to offer; oh no, vampires and werewolves are also offered sanctuary, a place to be safe and thrive. Monsterland is about to execute simultaneous openings all over the world, where monsters and humans come face to face in real life for the first time. What could possibly go wrong? It is time to settle the debate once and for all - who is the better monster ... vampire, werewolf, zombie, or human?

Monsterland by Michael Okon is a gripping urban, supernatural read. This book has a charm often lost in supernatural stories. Michael Okon sets a brilliant scene where you can hear and see the world coming to life before your eyes. You don't read this book, you live it. It is filled with atmosphere, horror, heart warming character interactions, and an excellent level of tension building and attention to detail. The book dynamics, down to the strife in Wyatt's home, are perfect. Monsterland makes for a fun yet harrowing horror read, with injections of comedy, and masterful execution.
Monsterland Reanimated
Monsterland Series Volume 2
Michael Okon
2018 Gold Medal
250 Pages
Check current price
Young Adult - Horror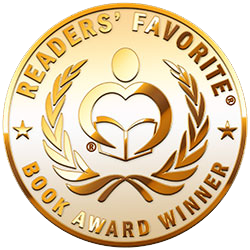 Reviewed by Grant Leishman for Readers' Favorite

Monsterland Reanimated, Book Two of the Monsterland Series by Michael Okon picks up from the first book, after Monsterland has been destroyed (or has it?). The world's leadership is gone, the world economy has collapsed and in Copper Mountain, the site of the US Monsterland, Wyatt, his step-father Carter, and his mother and brother must try to figure out what to do next. The town is isolated and all services have ceased, but Carter, a policeman, is determined to rally those who are left and try to organise some sort of civil society. Lawlessness is rampant though and, worse than that, there is still something happening at Monsterland. It seems that the Monsterland creator, Vincent Konrad, is not quite as dead as everyone supposes. He and his faithful sidekick, Igor, have plans to take over and rule the world with his army of living mummies. So starts a frantic race against time to stop the evil Vincent from succeeding.

I had not read the first Monsterland novel, but really it is not necessary to have done so before reading Monsterland Reanimated. Author Michael Okon gives us the backstory very well as events unfold in the new story. I would never have believed a novel about zombies, shape-shifters, and monsters in general would captivate me quite the way this one did and that is a real credit to the author. I found his writing style and dark humour, with some subtle and not so subtle pop culture references, to be immensely enjoyable to read. Despite the fact that this is a book that delves into the darkest, most evil places in our hearts and is full of blood, splatter and gore, it is also a story that highlights and celebrates the most redeeming features of humanity. I particularly enjoyed the interplay and the developing relationship between Wyatt and his step-father. For anyone who has been part of a blended family, the emotions and feelings will be evident. This is a fun, enjoyable read and not just for fans of the genre. I was pleased to see a third book is in the works and I know fans of Michael Okon's work will be happy about that.

Cassandra
And They All Fall Down
Julie Hodgson
2017 Finalist
242 Pages
Check current price
Young Adult - Horror
Reviewed by Danita Dyess for Readers' Favorite

In Cassandra: And They All Fall Down by Julie Hodgson, Cassandra Jones has violently beaten Braydon Taylor, a six-year-old. But that was 10 years ago. Now Dr. Somner has taken her off her meds. As a 16-year-old, Cass enjoys hanging out at iCandy, an ice cream joint, with her best friends, Bindi and Leo. She attends Garden City High and loves learning Shakespearean plays from the handsome Mr. Mac. She's also in love with the town's newest resident: Braydon Taylor. But when she's alone, Cass battles incessant hand itching and hallucinations of creepy tentacles wiggling out of her skin. A compulsive need to run to remote locales places her at the center of an epidemic of dead teenagers being found at Jenson's Park. Will her alibi clear her of any wrongdoing or is there a serial killer loose in Garden City?

I was drawn into this dramatic work of fiction simply based on the beautiful yet sinister female that graced the cover. The action was dispensed at a moderate pace that kept me guessing. The dialogue was exceptional and accurately depicted teenage angst. It also added depth and credibility to the characters. I appreciated the fact that the storyline dealt with real world adolescent issues e.g. mental illness, homosexuality, murder, activism, dating, etc. Cassandra is highly recommended.
The Caging at Deadwater Manor
Inspired by True Events
Sandie Will
2017 Honorable Mention
Kindle Edition
Check current price
Young Adult - Horror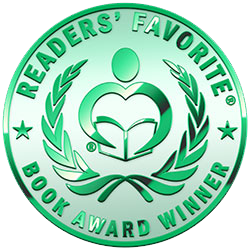 Reviewed by Anne-Marie Reynolds for Readers' Favorite

During a hospital visit, a young woman is detained and incarcerated against her will in the thrilling suspense novel, The Caging at Deadwater Manor by Sandie Will. Jeanie's mother died when she was fourteen, leaving her and her brother to be raised by their father. Incongruously, her once loving father now hates Jeanie, but yet, still loves her brother. Her father never misses a chance to verbally chastise Jeanie and spew his venomous distaste for her. Unable to do anything about her circumstances at present, Jeanie has plans to escape her abusive situation on her eighteenth birthday. Fortuitously, the day of her birthday arrives, and her father surprises her with a car. Now Jeanie has a better mode of transportation that will expedite the plans she has prepared for that very night. However, her father has one request of Jeanie; she needs to visit her emotionally ailing aunt at the local psychiatric hospital. Because she loves her aunt, Jeanie complies and puts a hold on her plans until the following morning. Unfortunately, this is a big mistake. When Jeanie enters the hospital, she is abducted and drugged. When she wakes, Jeanie finds herself imprisoned in a cage in an attic; adjacent to her is another cage occupied by a girl. Horrified and frightened, Jeanie realizes the neighboring young female occupant is dead. What is going on? Why is this happening to her? Will she be able to get out of there alive?

Based on real events, The Caging at Deadwater Manor by Sandie Will is an exhilarating young adult suspense novel reminiscent of the Gothic horror story, Flowers In The Attic by V.C. Andrews. In the first chapter, the reader is captured by Jeanie's fortitude despite her circumstances, and is able to connect and empathize with her character. From there the story takes off, surprising the reader with unexpectedly appalling and terrifying incidents. From the alarming hospital scene onward, the horror and suspense continue to build to a chilling and shocking climax. For those who love a shiver inducing story, this is a fabulous suspense novel that makes the hardiest reader's blood run cold. However, due to some of the more adult situations, I recommend it to readers over the age of sixteen.

Contact Author -