Once Upon A Scare
Dr. Bon Blossman
2023 Bronze Medal
276 Pages
Check current price
Young Adult - Horror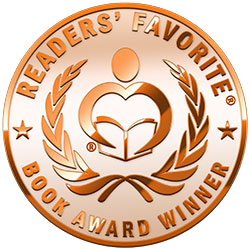 Reviewed by Lex Allen for Readers' Favorite

The short story collection in Once Upon A Scare offers some of the best writing for young adults that I've had the privilege of experiencing. The stories run short of horror while concentrating on scenes, situations, and characters that young adults will experience in the real world, yet Dr. Bon Blossman places these characters into supernatural, metaphysical, and paranormal situations. Each of the stories has a scare element or horror factor, without the need for the gruesome blood and guts that some horror fans enjoy.

Dr. Blossman's skill at story-telling is more than sufficient; it's downright intriguing and enough to keep even hard-core horror fans eagerly turning the pages in Once Upon A Scare. A key element in holding our attention is a sense of reality which applies to all facets of the story-telling in this collection. From scene setting to characterizations and dialog to methods, instruments, and minute details shared across the board, Blossman is among the best at keeping it all real. With noteworthy talent, this will not be the last book of hers that I will pick up.
Blood Ever After
A Zombie Apocalypse Thriller
Sean O'Connor
2023 Silver Medal
292 Pages
Check current price
Young Adult - Horror
Reviewed by Essien Asian for Readers' Favorite

News of unusual violent incidents happening around the world has filtered into Oakland in bits and pieces but the residents of the city take little notice of this. Not until similar happenings occur within the city and deranged-looking people show up gibbering an unusual name. Tyler Boyd is far from interested in these happenings as he struggles to come to terms with the untimely passing of his older brother. When the plague strikes in the middle of his session in class, all Tyler wants to do is rush home to the safety of his home and his parents. Unforeseen circumstances and harrowing encounters are about to make what used to be a simple trip into a horrifying experience for the young man in Sean O'Connor's Blood Ever After.

Blood Ever After is different from your typical horror fest as Sean O'Connor builds up the emotional component of his story solidly. This in turn creates a balanced back story for not just the lead character in this curious adventure but also the supporting cast. Tyler's conversations with Joshi come off as so realistic it elicits the odd bout of discomfort from one who is adept at reading between the lines. The romantic subplot is cute with Charlotte's interactions with Tyler reminiscent of the kind of puppy love tested time and again in this adventure. O'Connor delivers on the horror component with his storytelling; he goes into the deadly details with blood-curdling glee as he describes death's approach in some of the most disturbing ways imaginable. Only a brave reader would read Blood Ever After without looking over their shoulders.
Misfit's Magic
The Last Halloween
Fred Gracely
2023 Gold Medal
352 Pages
Check current price
Young Adult - Horror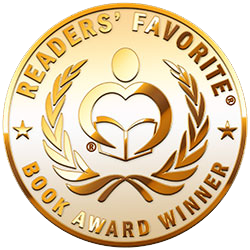 Reviewed by K.C. Finn for Readers' Favorite

Misfit's Magic: The Last Halloween is a work of fiction in the fantasy subgenre and serves as the opening installment of the Misfit's Magic series. It is aimed at young adult readers and was penned by author Fred Gracely. The book follows a young boy named Goff who is an outcast suddenly granted incredible magical powers. When he is thrust into a battle against a corrupt master of the magical arts who wants to hoard power for himself, Goff must overcome the difficulties of his childhood so far with the help of his new friends as they fight back against the army of monsters hunting them.

I had a wonderful time with this story which painted an intense but charming picture of magic leaking into the otherwise ordinary life of a boy living on the outside of society looking in. Author Fred Gracely's skill as a world builder is on show right from the very beginning as he masterfully introduces the rules and norms of the magical world as it seeps into the world we know. This robust establishing of the fantasy trappings is helped in no small part by protagonist Goff whose perspective on the events of the narrative gives the whole book a fresh and accessible feel. It's a difficult task to write a compelling opener to a series, laying the foundations for the saga that is to come whilst also telling a complete and satisfying stand-alone story, but The Last Halloween accomplishes this goal with aplomb, creating a memorable tale with plenty of room for growth in future installments.
M in the Demon Realm
Book 1
Mark William Hammond
2022 Finalist
164 Pages
Check current price
Young Adult - Horror
Reviewed by Pikasho Deka for Readers' Favorite

Are you a fan of action-packed fantasy stories based on Chinese lore and mythology? If the answer is yes, grab a copy of M in the Demon Realm: Book 1 by Mark William Hammond. Separated at a tender age from her twin during a vicious demon attack, Emma Ricci, an orphan of Asian origin, was adopted by an Italian American couple who raised her as their own in New York City. Now an aspiring fashion designer, Emma finds herself thrust into an ancient war when she is attacked by demons from hell, resulting in the death of her boyfriend and a stint in the ICU. After two Chinese masters reveal her to be a demon killer, Emma, now known as M, must embrace her destiny to fight the monsters from hell and close its gates before all is lost.

Mark William Hammond blends fantasy horror elements with Asian martial arts-inspired action sequences to create an entertaining odyssey you don't want to end. M in the Demon Realm is an adrenaline-fueled ride full of non-stop action and thrills that you can't put down until you've finished reading. The characters have well-defined traits and distinct personalities. This is primarily a plot-driven story where our heroine reluctantly embraces the responsibility to save the world as everything surrounding her seems to devolve into chaos. M is a likable protagonist who you will find easy to root for. I enjoyed this adventure and recommend it to fans of action-packed fantasy stories.
The House of Tongues
James Dashner
2022 Honorable Mention
Kindle Edition
Check current price
Young Adult - Horror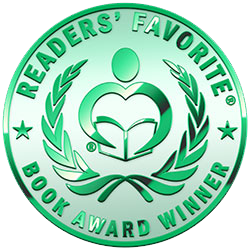 Reviewed by Nicholus Schroeder for Readers' Favorite

The House of Tongues is a horror story by James Dashner. David Player and his family of four kids made their annual trip to his parents' house in South Carolina. They were enjoying a meal when they heard the doorbell. The family assumed that an aunt had come to visit yet once they opened the door, they found no relative bearing gifts, only a strange man. The stranger was shaking and was visibly distressed so the family tried to find out if he was okay but his words made no sense - he would go from rational to insane like the flip of a switch. David was starting to get freaked out when the stranger shocked everyone by choking on his tongue. The bizarre events that transpired that fateful night turned David's life upside down and made him remember things better left forgotten. Once again, David must confront an unearthly evil to save the ones he loves.

I knew this book was going to be an amazing work of horror, given how talented an author James Dashner is, but I must say he went above and beyond my expectations for The House of Tongues. The uniqueness of the plot kept me glued to the pages and wanting more after each chapter. The many mysteries also fed my curiosity, and I can't believe the amount of creativity that was on display. Another huge positive for me was the chills this book could give me. The hair-raising, goosebump-inducing scares were pure gold. To instill such fear in a reader with words as the only medium to convey a scene is nothing short of extraordinary. James Dashner was able to really convey urgency and suspense using the pacing to great effect and this allowed him to keep the scenes grounded in reality. I prefer horror books that are rooted in reality to a certain degree as they are a lot more terrifying in my opinion. I'm glad to have read such an incredible book and recommend it to fans of the horror genre.
Devilish Dust
Erik Dean
2022 Bronze Medal
200 Pages
Check current price
Young Adult - Horror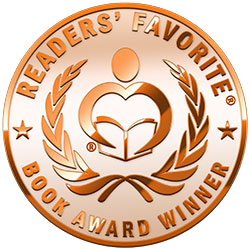 Reviewed by Nicholus Schroeder for Readers' Favorite

Devilish Dust is a horror novel by the multi-award-winning author Erik Dean. Dust storms are pretty common in Arizona and the authorities have told the public what to do if caught in such a storm. The general public is advised to turn off all their lights and to lock their doors but those precautions are advised not to protect people from the dust storm but rather to keep what lurks in the dust at bay. Only a handful of people have seen the horrors and most believe the stories to be nothing more than an old wives' tale. State trooper Richard Hickman had an unforgettable encounter with the devils of the storm six years ago and he lost a dear friend that day. Now, all those years later Richard finds himself bracing for another dust storm. He's still shaken by what he had witnessed all those years ago but he has to help as many people as he can before the situation turns dire. Will Richard survive the coming storm? Or will the darkness consume him?

Devilish Dust is a good read and it kept me riveted thanks to its fast-paced action and horror. The horror elements in this book were able to consistently scare the hell out of me and that's why I loved reading this book. It's difficult to find a book that can get the heart pounding as much as this one and I must say, Erik Dean did a fantastic job at giving me hair-raising chills. Something else that I liked about this book was how each character's story was interconnected with other characters. I always appreciate this style of writing because it gives me a different perspective of a scene or scenario. The ripple effect that a character's actions have on other characters' scenes also makes the whole experience more enjoyable for me. Overall, I had fun reading Devilish Dust and have no problem recommending this book to lovers of the horror genre.
The Underground Moon
Melissa K. Magner
2022 Silver Medal
374 Pages
Check current price
Young Adult - Horror
Reviewed by K.C. Finn for Readers' Favorite

The Underground Moon is a work of fiction in the urban fantasy and adventure subgenres. It is intended for the young adult reading audience but does come with a content warning for suicide and some moderate explicit language. It was penned by author Melissa K. Magner. Set in Tennessee, we find ourselves with protagonist Rosella Gill, a fifteen-year-old who is new to the area and living with her aunt after a family trauma. Looking after her younger sister Hettie and adjusting to life in a new state is hard enough, but when the girls discover a chilling forest and a dark secret at work, life becomes all the more sinister.

It can be challenging to hit the mark between suspenseful and shocking for the YA market, but author Melissa K. Magner has crafted a superb balance in this novel that will satisfy both teen and adult readers at once. I loved how the heavier subject matter was dealt with delicately but clearly, and an ethereal dark fantasy atmosphere placed around it softens the blow of some of the more terrifying aspects nicely. The work was also beautifully penned and emotionally resonant in terms of its characters and craftsmanship, with realistic dialogue and unique voices for the central players that made them so relatable. Rosella embodies a realistically mature coming of age under extraordinary dark circumstances and readers are sure to feel deeply for her and her sister as the story unfolds. Overall, The Underground Moon is a triumph in dark, thrilling fantasy, and a must-read whether you're a YA reader or not.
Shifter (The Healer Chronicles 2)
Michael J Bowler
2022 Gold Medal
308 Pages
Check current price
Young Adult - Horror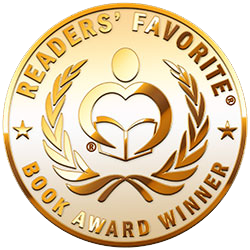 Reviewed by K.C. Finn for Readers' Favorite

Shifter is a work of fiction in the horror, thriller, and paranormal fiction subgenres, and it serves as the second installment in the Healer Chronicles series. The novel is intended for the mature young adult readership owing to some moderate explicit language and violent horror situations and was written by Michael J Bowler. The story of wheelchair-bound healer Alex continues as he tries to bond with his twin brother Andy, even under the most trying circumstances when the lads are captured by the U.S. military. As their unique supernatural talents grow into something with devastating capabilities, they also find a dark conspiracy lurking in a Nevada Air Force base that could change the world as they know it.

One of the key factors for any young adult book is holding onto readers and keeping them racing through your tale, chapter after chapter, and Michael J Bowler certainly knows how to keep readers on the hook. The pacing of this novel is cleverly arranged so that there's always a surprise around the corner and a mystery you'll keep wondering about if you put the book down. Beyond this, the horror elements are well balanced for the target age range and suitably scary, with several tense moments that make you root for the characters to survive. I also really enjoyed the diverse representation of differently-abled characters who approach problems in unique but relatable ways. Shifter is a fresh take on YA horror that will surprise and delight anyone who reads it.
Screamcatcher
Dream Chasers
Christy J. Breedlove
2021 Finalist
248 Pages
Check current price
Young Adult - Horror
Reviewed by Liz Konkel for Readers' Favorite

Screamcatcher: Dream Chasers by Christy J. Breedlove is the second book in the series. Jory Pike knows a thing or two about dreams after she and her friends ended up trapped in a world of nightmares within her dreamcatcher. Ever since they made it back in one piece, Jory and her friends have created The Badlands Paranormal Society with the hope that their new skills will prove profitable and help people who want their homes cleansed. Jory learned the hard way what dreamcatchers are capable of and how dangerous the world within can be, but when she needs to return to the world again, she'll need her worst nightmare to do so and maybe a little help from friends who travel into the world with her. It's all part of the plan until things spiral out of control. To get out, Jory and her friends must navigate between those trapped and the monsters that call that world home.

An exciting follow-up to Christy J. Breedlove's Web World, Screamcatcher takes Jory and her friends back into the nightmare world within the dreamcatcher. Breedlove has created a truly unique world within the dreamcatcher which is reminiscent of Alice going through the looking glass into the mad world of Wonderland. The Web World stems from Native American mythology which is a breath of fresh air and delivers a unique concept of literally stepping into a dreamcatcher. Screamcatcher adds to the greater mythology of the story and of the Web World by delving more into the souls trapped there by their own nightmares and shows details of the world that are beautiful and dangerous. The friends have complex connections between them which add an extra layer to the story with tension and romance through the attraction between Choice and Jory, and the friction between Darcy and Neenah. Their return to the Web World puts them back against the monsters and spirits which push them to new limits and force them to face their own strengths if they're to return home. Breedlove flawlessly weaves humor throughout the action and danger of the Web World via the dialogue and connections between the characters. Screamcatcher is a fun read as Christy J. Breedlove blends together a nice mix of action, humor, mythology, and nightmares.
The Dead Life
Matthew Sprosty
2021 Honorable Mention
280 Pages
Check current price
Young Adult - Horror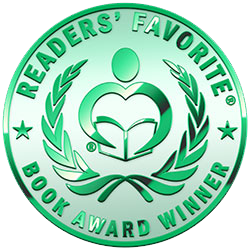 Reviewed by Stefan Vucak for Readers' Favorite

She wakes up at night on a small lawn, not knowing who she is, where she is, or how she got there. Hungry, craving meat, she wanders the streets, enjoying the smells of cooking food. In an alley, she spots a young man and hunger overcomes her. He yells at her, calling her Alex, saying he is Max, and why doesn't she recognize him? Before he can run, she jumps on him and sinks her teeth into his throat. He hits her and when she wakes, she finds herself in a hospital, tied up. Max talks to her, but she cannot answer, unable to speak coherently. All she wants to do is bite him. When the police come, Max tells them she is Alex Jordan, sixteen. Her parents arrive and take her home. The next morning, she wakes up starving. Was she a vampire? But she did not burst into flame when the sun touched her. At her parents' rental house, she is attacked by some shaggy-haired creature, and Alex thought she recognized him...

In The Dead Life, Matthew Sprosty presents an emotion-driven story that could have been taken straight out of the X-Files. It is a mystery that will have readers turning the pages, eager to find what happens next as Alex struggles to remember her past, wondering about her future, and what she has become. Her only attachment to reality is Max, but he harbors a dark secret, and she is not sure he actually cares for her. Her parents fight among themselves, and Alex feels all alone in the world. In The Dead Life, Sprosty spins a subtle web around Alex with a beautifully crafted narrative that will allow readers to live in her head, enchanted and mesmerized by the unfolding events. A surprising debut novel that will leave readers deeply satisfied.
Contact Author -