Robin in the Hood
Diane J. Reed
2013 Honorable Mention
304 Pages
Check current price
Young Adult - General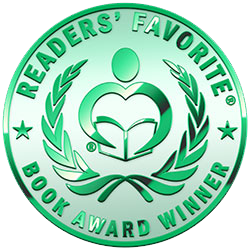 Reviewed by Lorena Sanqui for Readers' Favorite

Robin in the Hood by Diane J. Reed is about Robin, a girl who grew up in a privileged life and her adventures when all those benefits were taken away from her. Robin grew up rich and lonely but when her father had a stroke and she discovered that they were actually broke everything changed. She is poor but no longer lonely, with her new set of family. This is based loosely on Robin Hood and his tales of thievery. Robin along with Creek steals money from bad people to give to those in need in their trailer park. In the end, she figures out that she does not need all the riches in the world to be happy.

I loved this book. The characters are quirky, fun and just really cute. I especially loved the TNT twins, imagining them in their boulder costumes. If this book is made into a movie I would definitely watch it. I loved all the thoughts that go on in Robin's mind. It really showed how her character evolved from a spoiled, rich brat to a self actualized person. I also loved Creek: his loving and caring character. The way he protects everyone makes him a real hero, even if he does it in a not so legal way. Everyone else is also adorable, Grandma Tinker and her crystal ball, Colonel and his fleet of geese, the TNT twins and all their fireworks and everyone else. Overall the story is great and the characters are well-developed.
The 89th Temple
Charlie Canning
2013 Finalist
212 Pages
Check current price
Young Adult - General
Reviewed by Samantha Rivera for Readers' Favorite

Seven children made terrible mistakes in their past that cost others their lives and now they are paying for it with their own. These seven children have spent the last five years in reform schools and are now being sent on a pilot program to make a pilgrimage that is intended to change their lives for the better. But with so much baggage and so much hatred within the community, this story presents problems for these children at every turn. Each one is willing to change and each one is struggling to do so but the world around them seems to have other ideas.

I actually read this entire book in one day because I just couldn't put it down. I really liked the way that the characters were all very real. They had made mistakes and they definitely had problems but the things that they had gone through were things many people go through. These kids made the wrong decision to solve their problems but it was easy, reading along, to relate to what they suffered and why they did what they did. Charlie Canning was able to take the story of seven very different kids and turn it into one cohesive novel that really had me intrigued. "The 89th Temple" is a real coming of age story with a great plot-line and some very interesting peeks into the past of some terrified children. I liked the way the characters changed and really grew throughout the story since that made everything even more believable as if these things could really happen to anybody.
Bounty Hunter
The Beginning
Billi Tiner
2013 Finalist
174 Pages
Check current price
Young Adult - General
Reviewed by Jack Magnus for Readers' Favorite

"Bounty Hunter: The Beginning" is the story of Ben, an orphaned 16 year old boy whom we first meet when he is living alone in his father's cabin. The story is set in the troubled years after the Civil War, and as Ben is growing up, his father teaches him to protect himself with his rifle. When two horse thieves attempt to rob him in the middle of the night, he is assisted in his defense by an unlikely ally, a large black stallion which had just been captured by a rancher and then stolen by the rustlers. Ben has an affinity for animals of all types, and they have the same for him, and this stallion is no exception. Ben ties up the rustlers and brings them in to the sheriff. He is surprised and pleased to be given a bounty for each of them and decides to make bounty hunting his avocation. He is determined to find the biggest, baddest outlaws and bring them to justice. His posse consists of the stallion, Blaze, and a coyote, Tracker, that he rescued from a trap. Later on, he meets up with a real bounty hunter, Tom, who takes him under his wing and becomes his mentor and friend.

This historical Western is a great coming of age story. We first see Ben as an isolated and uncertain boy on his own and watch as he becomes a man. The relationship he has with the horse and coyote is a lot of fun and really makes his character come alive. Billi Tiner has the ability to vividly paint the scenes in this book, from the campfire and traveling to the forays into town, and the exciting scenes where Ben and the townspeople try to stop the outlaws from waylaying the stagecoach. It is obvious from the details in "Bounty Hunter" that Tiner put a lot of effort into researching her story. Ben is an engaging hero and watching Tom teaching him how to succeed as a bounty hunter is marvelous. Ben quickly learns that there is much more to people than what their exterior shows as he comes to know and respect Tom. I enjoyed "Bounty Hunter" and was a bit saddened when I came to the last page. There is plenty of action and adventure, and the reader comes away with a new perspective on this period of American history. I highly recommend it.
Untraceable
Nature of Grace series, Book 1
SR Johannes
2013 Bronze Medal
Kindle Edition
Check current price
Young Adult - General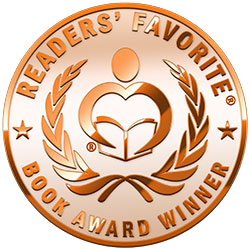 Reviewed by Molly Burkemper for Readers' Favorite

"Untraceable" is the story of a teenager named Grace whose father disappeared some months ago. He worked in wildlife patrol and rescue, and everyone assumes he is dead. Grace believes otherwise, however, and she takes it upon herself to prove it. Her days are spent in the woods, searching for clues as to her father's whereabouts. With the aid of an ex-boyfriend, Grace gets the information she needs from the unhelpful local police. In her mission, she meets a cute and mysterious boy, and she also discovers a secret that is bigger than her father's disappearance. Grace must work to uncover the evidence and find her father--if he is still alive--before she gets herself into more trouble than she can handle.

This story is action-packed and very funny in some parts. There is even a bit of young romance. It has all the makings of a good book. The story is incredibly easy to read and understand, although that may disappoint someone who is looking for profundity. There are some minor problems in plot and character development--it becomes a little predictable at times--but for younger readers, that is not as much of a problem. The book is very informative about the land and the animals of the mountain region, and readers receive helpful wildlife tips in each chapter. There is a strong message of wildlife conservation, so it is somewhat educational in that aspect. Overall, "Untraceable" is a good read for young people who are simply looking for a bit of action to pass the time.
Shanghaied
David Paul Collins
2012 Finalist
320 Pages
Check current price
Young Adult - General
Reviewed by Joy Hannabass for Readers' Favorite

Just the thoughts of a fifteen year old boy waking up on an African ship with no idea how he got there give me chills, but that is what happens to Jack Sligo in this story. And it is what happened to David Paul Collins in real life. Spellbound by his Irish grandfather's tales of adventure, Jack Sligo had dreams of traveling around the world as part of the crew on a cruise ship. But did he dream of starting out this way? "Shanghaied" is a novel based on the author's own true story as a merchant seaman, making this not just a fictional story, but a story told with realistic accounts of what actually happens in the life of a merchant seaman.

I was hooked from the beginning of this story because I wanted to see what happened to Jack Sligo. I can only imagine the shock this guy felt waking up on that ship of strangers! In this well-written story, David Collins takes you to the sea with him as he starts his sea journey at a very early age. I have never been at sea, but it felt almost as if I was there, smelling the sea, feeling the spray of salt water, and as a merchant, taking in everything on the entire ship from top to bottom. I always enjoy reading a book by an author writing from personal experiences, and this is truly one of my favorites. I enjoyed the writing style of Collins, and felt I could laugh and cry with him throughout his journey. I highly recommend this book as a fantastic read for anyone, and especially for those looking for a great adventure. This book will take your adventurous juices and take them to a level you never knew you had. After reading "Shanghaied", you will want to take those adventures with a stronger determination.
Caves, Cannons, and Crinolines
Beverly Stowe McClure
2012 Honorable Mention
154 Pages
Check current price
Young Adult - General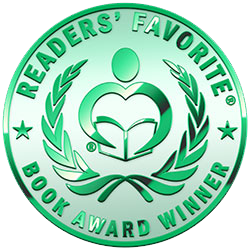 Reviewed by Kristie Ingerto for Readers' Favorite

Beverly Stowe McClure has written a treasure for young adults that will enhance their knowledge of the Civil War and transport them back in time. "Caves, Cannons and Crinolines" is written from the perspective of fourteen year-old Lizzie who is growing up during a scary time as the Civil War is taking place around her, tearing apart her family and destroying her home. Lizzie's older brothers are fighting in the Confederate Army and her father is the town father so that he is working long hours caring for the sick townspeople and also injured soldiers. The fighting and having to live in a cave while her world is being completely changed angers Lizzie and she decides to take matters into her own hands. However, this is not as easy as dressing as a boy and going by the name "Eli" and fighting in the army as Lizzie thought would be the answer to the problem. Meeting a wounded Yankee soldier and bringing him home to be cared for makes Lizzie wonder if her thoughts and views are correct. During this unsettling time, Lizzie and her family are living in fear, yet they must keep their pride strong and also continue to be there for each other.

This is a well-written historical fiction that brings this time period alive for young readers. There are historical details throughout the story and the descriptions and language will transport the reader to Mississippi and the midst of the Civil War. Although this story takes place years ago, the characters struggle with similar thoughts and feelings as the reader does today, which brings the characters to life and the reader will laugh and cry along with Lizzie and her family. This book is a great read for not only young adults, but older adults as well!
They Stood Alone!
25 Men and Women Who Made a Difference
Sandra McLeod Humphrey
2012 Silver Medal
176 Pages
Check current price
Young Adult - General
Reviewed by Lori M for Readers' Favorite

What a fabulous book! In "They Stood Alone: 25 Men and Women Who Made A Difference," author Sandra McLeod Humphrey presents people who started out ordinary but accomplished extraordinary things. She explains in the beginning that she chose these particular men and women based on select criteria such as having courage to step up away from popular belief, having the confidence to believe in themselves, having the vision to see things from a different perspective, and for providing breakthroughs that changed our world.

Included among the 25 men and women who made a difference are some names you'll recognize like Rosa Parks, Mother Teresa, and Christopher Columbus, and perhaps some that you won't, like Nikola Tesla, Marian Anderson, and Rachel Carson.

This book was delightful. It presented each man or woman, included an image of them, explained why they were bold and courageous, and provided facts, figures and information about each. Oh how I wish that this book had existed when I was in Middle School social studies class! The writing style is warm and easy to read. The content is just enough without being too much. The information provided is interesting and thought-provoking. It in in short just an all-around great read.

Even as a middle-aged adult, I learned so much about some of our ancestors who sacrificed much and were bold enough to pursue their dreams. I think that I might look for some biographies for some of these people for additional reading.
Crossroads
Mary Ting
2012 Gold Medal
314 Pages
Check current price
Young Adult - General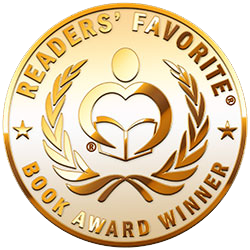 Reviewed by Anne Boling for Readers' Favorite

I love the book and its unique plot, which is loosely based on Genesis 6:1-4 and the results of that event. I've always been fascinated by that passage. Most preachers steer clear of it not knowing what it means, how to explain it or the purpose of it. Author Mary Ting brings a unique perspective to this scripture. She successfully creates a fascinating love story that will keep readers entranced.

The story centers on Claudia Emerson. As long as she could remember, she had vivid dreams of a special place. Only they were not dreams. She was at the crossroads between Heaven and Earth. Claudia had done the impossible; she had gone where human kind was not supposed to go. After meeting several angels, she was sent back with Michael as her guardian. The fallen sought her and tried to capture her, but Michael managed to prevent the capture but not before Claudia was injured. Obviously it was going to take more than one angel to keep Claudia safe from the powers of the fallen.

Crossroads by Mary Ting has it all: danger, romance, suspense, incredible characters and a plot that is sure to thrill. I would consider this a book for preteens and young adults but this "senior" adult enjoyed it too. The action never stops as good and evil battle to the death. Just when the reader thinks the excitement and danger is over, an unexpected demon pops up. Michael, Claudia, and the other Alkin all play well together. I'd like to see this made into a series with each Alkin as the lead in a tale. This well written and fascinating love story will keep readers entranced. The plot is original and has the potential to be a bestseller. In Crossroads, love crosses all boundaries.
African Cowboy
U.D Abdulkareem
2011 Bronze Medal
204 Pages
Check current price
Young Adult - General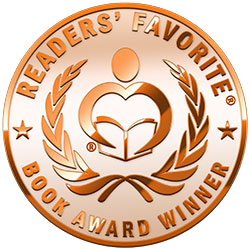 Reviewed by Molly Edwards for Readers' Favorite

I love reading and learning about new authors and this was a perfect new author and new book! I loved most everything about this novel. The words, the characters, the plot. All of it was unique and really drew me into the story. I have never read a book quite like this before, but I will say that I hope to read more work like this in the future.

Bappa is a rich cattle herder in Africa with two wives, two sets of children. His wife Demmo, along with Ribaldo and Halimah are abandoned by Bappa and left to live a poor life. While Bappa is looking after his more favored family of his second wife, his young children, Ribaldo and Halimah go against everything in Africa and fight to become educated. They want nothing more than to become better than what they were and live a life of comfort. Little did they know that their father, Bappa, the man who denied and abandoned them, has lost his fortune and home and wants nothing more than to be accepted by his children. His children are torn between doing what is right and the anger they have toward their father.

This is a moving, emotional story that will pull you in, grip you, and take you to the African setting of Nigeria, amongst these African Fulani cattle herders, African Cowboys, and set you down in an unexpected place. You will see the importance of knowledge, the effect that greed and attitude can have on a person. If you have never read a book like this before, then I encourage you to read this 5 star novel. Twists, turns, and compelling characters will surround you and keep you turning the pages until the very last page is reached.
Finding You
Kristen Kehoe
2011 Honorable Mention
176 Pages
Check current price
Young Adult - General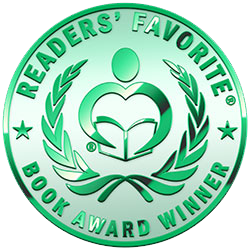 Reviewed by Alice DiNizo for Readers' Favorite

This is the story of a family in crisis. Sloan was only fifteen when her father died. Her mother just left, leaving Sloan to take care of her sister. At eighteen, Sloan is a senior in high school. The world is closing in on her, the pressure is high. Her fifteen year old sister is making bad decisions. Sloan is working hard to be accepted into a renowned art program and working to earn a swim title. Meeting the new kid at school changes many things.

Finding You demonstrates the complications that life brings. It demonstrates the importance and complexity of relationships. One of the many things I liked about this book is the way it defines hope and love. Despite all that Sloan goes through she always manages to find hope. I also enjoyed the way the book demonstrated that we can turn to our passions, such as art to help us find emotional release.

This is a realistic contemporary romance that will bring out emotions in the reader. Kehoe skillfully moves back and forth between the narrative of the main characters, and has fully developed the secondary characters making them an asset to the story line. Finding You by Kristen Kehoe is an entertaining read that will appeal to young adult and adults.
Contact Author -