The Alienation of Courtney Hoffman
A Novel
Brady Stefani
2016 Finalist
329 Pages
Check current price
Young Adult - General
Reviewed by Jack Magnus for Readers' Favorite

The Alienation of Courtney Hoffman is a young adult adventure novel written by Brady Stefani. Courtney is about to turn 15 years old and it's the night before her birthday. Her mother has planned a big party for the event, but Courtney is not at all interested in playing at being happy and excited by having all those people there in her house. Courtney has bigger problems, much bigger problems. Her dreams are filled with the visitations of strange alien beings and, that evening, with the rain pouring down and the wind gusting, she finds herself running away in fear of those strange beings that she believes are coming after her. It's not something she could really feel safe explaining to anyone, except maybe Astra, her imaginary friend, whom she hadn't seen in about two years now.

It all seemed to stem back to that last night she spent with her grandfather, when she was seven years old. Her mom and dad thought her grandfather was a bit crazy, and he did have all sorts of ideas about aliens, but they were going to visit some old law school friends and dropped Courtney off to stay with Grandpa. After a strange day that included her getting a tattoo she hadn't wanted, Grandpa made her dinner, burning the hamburgers, and suddenly there was a pounding on the door and some of Grandpa's old friends from the university rushed in. One of the men said that 'they' were coming. She could hear them talking from the other room, and then she heard someone say that she wasn't safe. Courtney still remembered that night as vividly as though it were just yesterday. But the strangest thing of all about that night was the fact that her beloved Grandpa had tried to drown her in the bathtub.

Brady Stefani's young adult adventure novel, The Alienation of Courtney Hoffman, is a grand read that kept me enthralled for hours. One can't help but feel for the young woman who seems to have no one she can trust -- especially not her lawyer mother and her mother's doctor boyfriend. But Courtney is bigger and braver than anyone expects, and her coming of age is a spectacular thing requiring resilience, self-sacrifice, and imagination. Stefani's heroine is unforgettable, and his plot is inspired. This novel has a breakneck pace and Stefani's writing is fluid and perfectly suited to this most extraordinary tale that blends the coming of age, adventure, science fiction, and post-apocalyptic genres -- and it all works beautifully. The Alienation of Courtney Hoffman is a thriller of a ride, and it's most highly recommended.
The Monsterjunkies, An American Family Odyssey
Sanctuary
Erik Daniel Shein
2015 Gold Medal
190 Pages
Check current price
Young Adult - General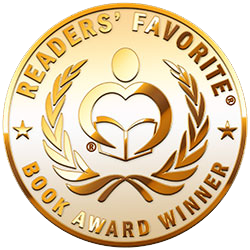 Reviewed by Lit Amri for Readers' Favorite

Authors Erik Daniel Shein and Theresa A. Gates continue to delight readers with Sanctuary, Book II of The Monsterjunkies, An American Odyssey series. A year has passed since the Monsterjunkies welcomed several trusted souls to their estate. Crow is now 15 years old and enjoying his friendship with his Schnoggin Knockers gang; Larry, Todd, and Edgar. Despite the joy of camaraderie, the challenges of cruelty and harassment remain, including other issues that Crow and his sister Indigo have to face.

Having read the first book, Being Normal is a State of Mind, the continuation of the story did not disappoint me. The development of the plot and the characters are well-written. Book two continues to depict the personal and social issues that teenagers have to deal with today. The bullying problem in school is still being highlighted where Crow still has to endure the harassment from Grimes and his gang. Worst, Ruth Grimes's father, Grimes Sr., is determined to get rid of the Monsterjunkies for good – out of the area, or better, out of the country. He would love to get his hand on the Monsterjunkies' estate.

Beau, the lovable and articulate Sasquatch, also receives an interesting development to his character. Although living with the Monsterjunkies is peaceful and safe, Beau longs to be free in the wilderness. Beau must choose whether to stay happy and protected with the Monsterjunkies or brave the outside world to search for his parents and his own species. Simply put, I find myself growing to love the Monsterjunkies and their extended family members more and more. The great mix of reality, powerful messages on social issues and macabre fantasy in the storytelling make it a worthwhile series to follow.
Truth
The Geneva Project Book 1
Christina Benjamin
2015 Silver Medal
416 Pages
Check current price
Young Adult - General
Reviewed by Savannah Edelen (Teen Reviewer) for Readers' Favorite

Truth: The Geneva Project Book 1 by Christina Benjamin is a new and inventive kind of story. Long ago, an island was torn apart by a flood and only one city survived. A village right outside the city also survived, along with a few people around the island, but mostly orphaned children whose parents were killed in the flood. Jane 65 is one of these children. Not given names so that they would not have to deal with being called something different if they were adopted, all children are assigned a number. Jane 65 is not a normal orphan. She is the youngest and, as she discovers with the help of Nova, another orphan who knows his name, she has magical powers. There are people who want to hurt Jane 65 and it is up to her and her friends to stop it before it happens. Oh, and they have to save the island while they are at it.

I loved Truth: The Geneva Project Book 1 by Christina Benjamin. It was a wonderful book. I especially love Tippy AKA Jane 65. I really connected with her and it is easy to see why. She has such a strong love for her friends. Plus she has this insecure humble side I believe that many people had. I loved feeling the excitement Tippy felt as she discovered each of her new powers. It was as exciting as it was fun to read. I didn't want to take my eyes off the pages. Who can forget the subtle budding love between Nova and Tippy. Nothing could possible ruin it, not even Jemma who has always hated Tippy. With no reason for it at all either. Together with her friends, you feel as though Tippy can accomplish anything she wants to. I loved Tippy and you will too.
Cloak of Shadows
The Netherwalker Series Book 1
CK Dawn
2015 Bronze Medal
422 Pages
Check current price
Young Adult - General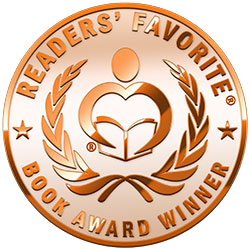 Reviewed by Lit Amri for Readers' Favorite

With an interesting twist on the legend of Camelot, Cloak of Shadows (The Netherwalker Series, Book 1) by C.K. Dawn is where Camelot did exist but was destroyed to keep its secrets. The descendants of the Knights of the Round Table live on and defend people from the creatures that lurk within the shadows – the Netherwalkers. Readers are introduced to Lourdes 'Lourdie' Reese, a strong, fiercely independent seasoned hunter in the King's Court, and her spunky apprentice, 14-year-old Abigail 'Abbey' Thorne. These two are easily likable characters and the quintessence of strong female protagonists, a definite boon for me.

The beginning pace of the story is moderate compared to most YA fiction that I've read before. However, when Lourdie and Abbey go to Porthleven, England, the tempo of the pace starts to feel irrelevant as the storyline builds with suspense and becomes much more intriguing. The plot is solid; it is conscientiously written, well thought out and executed. Admittedly, I didn't expect any less after the excellent prologue. At some point when you think you know what is going on, something else appears to derail your expectations. This holds good right up to and including the end.

Dawn's writing style is well-targeted for YA fans and the story contains enough action, adventure, humor and emotion to draw readers in. With an ending that promises answers in the next book, Cloak of Shadows kicks off The Netherwalker series well. It will provide great entertainment for YA fans and may well recruit many more.
You Again
Helen MacArthur
2015 Honorable Mention
210 Pages
Check current price
Young Adult - General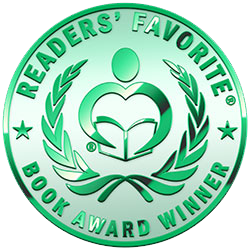 Reviewed by K.C. Finn for Readers' Favorite

You Again, written by author Helen MacArthur, is a novel aimed at young adults. The central female character of the tale is skateboarding tearaway Angie Anderson, orphaned as a baby and constantly a worry to those around her. At fifteen, Angie presents a tough façade, but she's naïve to many of the true horrors in the world. This is where Lennox Jones enters the action, also aged fifteen, and recently relocated to London from San Francisco. Struggling to fit in at a new school is hard enough without falling hard in an instant for a certain skateboarding teen, but Angie and Lennox will face plenty of greater trials before their relationship really has a chance to take off.

Helen MacArthur uses down to earth dialogue and realistic narration to tell this split-perspective story of drama and teenage life. Her locations are vivid and full of action (though I'm not sure what London school realistically has lockers) and though You Again appears at first to be a love story, there are plenty more interesting twists to the tale than the simple boy meets girl approach. I found Angie to be a likeable heroine, trying hard to act cool despite her inner feelings, and I think the YA audience at which the book is aimed will certainly empathize with her. The benefits of the split narrative give us a great insight into Lennox's head, which helps to unpick his 'been there done that' behaviour. Overall, a well written and deeply character based novel, highly suitable for its intended readership.
Wildflower
Janine Carbone
2015 Honorable Mention
200 Pages
Check current price
Young Adult - General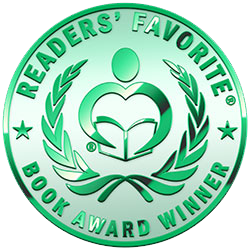 Reviewed by Jane Finch for Readers' Favorite

Wildflower by Janine Carbone is a story about Faith, a young college student who is haunted by traumatic events in her past. Her way of dealing with her troubled past is to withdraw from society and shut herself away from those who would befriend her because of a fear of trusting anyone. She has one friend, however, Casey, whose easy-going attitude to life is in stark contrast to her own. Faith is fearful of relationships, but Jason is determined and the two form a somewhat restrictive relationship. As Faith struggles to cope with college life, it becomes apparent that her repressed memories from the past are having a significant effect on her ability to move on with her life. It is only when she faces a tormentor that she draws the strength to deal with the past.

Janine Carbone has created a tense and emotional thriller that left me unable to put it down. The writing is descriptive and emotive and the characters are well-developed and believable. The reader is taken on a journey of despair and hope, of fear and regression, all cleverly crafted into a superb story. The writing style is effortless and I was swept along by the intensity of feeling and the skillful weaving of the relationships that Faith tried to both resist and maintain at the same time, together with her inner turmoil as she struggled to deal with the memories of the past that occur as flashbacks throughout the story. The storyline was not predictable and it is one that will stay with me for some time.
D'mok Revival
Descension
Michael Zummo
2015 Finalist
407 Pages
Check current price
Young Adult - General
Reviewed by Raanan Geberer for Readers' Favorite

D'mok Revival: Descension by Michael Zummo, the third volume in a trilogy, continues the story of Rhysus Mencari and his fight, along with the Human Coalition, against the violent and sadistic Nukari. As the book begins, Mencari finds himself stranded and falls through a space rift into a world that has been isolated from the rest of the universe. Once there, Mencari finds that he shares a common ancestry with the inhabitants of this world — the ancestry of the D'mar. Mencari seems to fit in, but one powerful individual won't accept him. Eventually, he flees, taking along Speru, a young man who, like Mencari, has superhuman abilities. They rejoin Mencari's crew and go from one planet to another, always at odds with the Nukari — and their fearsome Beasts!

I found D'mok Revival: Descension by Michael Zummo to be an entertaining science fiction novel on a grand scale. If you like Star Wars, you'll also like D'mok Revival. The characters are well-drawn and entertaining; they range from humans to artificial-intelligence entities like "Mini-T" to a robotic dog. The Nukari are absolutely villainous, and as for their Beasts, let's just say you wouldn't want to meet one of them in a dark alley. While some of the elements of the book are frightening, others are humorous, such as the discovery of a space hub where all the mechanical junk from the spaceway seems to collect. The fact that the action takes place on many worlds, not just in one place, gives a variety to D'mok Revival: Descension that will keep readers' attention. D'mok Revival: Descension is a well-written space adventure novel, one that will definitely be appreciated by sci-fi fans.
African Cowboy
U.D Abdulkareem
2014 Honorable Mention
204 Pages
Check current price
Young Adult - General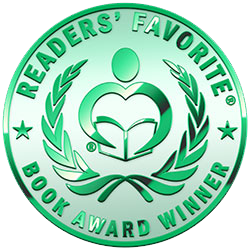 Reviewed by Molly Edwards for Readers' Favorite

I love reading and learning about new authors and this was a perfect new author and new book! I loved most everything about this novel. The words, the characters, the plot. All of it was unique and really drew me into the story. I have never read a book quite like this before, but I will say that I hope to read more work like this in the future.

Bappa is a rich cattle herder in Africa with two wives, two sets of children. His wife Demmo, along with Ribaldo and Halimah are abandoned by Bappa and left to live a poor life. While Bappa is looking after his more favored family of his second wife, his young children, Ribaldo and Halimah go against everything in Africa and fight to become educated. They want nothing more than to become better than what they were and live a life of comfort. Little did they know that their father, Bappa, the man who denied and abandoned them, has lost his fortune and home and wants nothing more than to be accepted by his children. His children are torn between doing what is right and the anger they have toward their father.

This is a moving, emotional story that will pull you in, grip you, and take you to the African setting of Nigeria, amongst these African Fulani cattle herders, African Cowboys, and set you down in an unexpected place. You will see the importance of knowledge, the effect that greed and attitude can have on a person. If you have never read a book like this before, then I encourage you to read this 5 star novel. Twists, turns, and compelling characters will surround you and keep you turning the pages until the very last page is reached.
Fall Down Seven
C. E. Edmonson
2014 Finalist
Kindle Edition
Check current price
Young Adult - General
Reviewed by Maria Beltran for Readers' Favorite

In the novel Fall Down Seven, written by C.E. Edmonson, thirteen-year-old Emiko Arrington witnesses the most shocking events of December 7, 1941, through the window: the Japanese attack on the United States base at Pearl Harbor in Hawaii. While the unexpected attack prompts the US entry into World War II, it also quickly changes the life of Emiko and her Japanese-American family. Emiko recalls: "Within a very few days, less than a week, we'd cease to be Japanese-Americans. Somehow, without any discussion at all, we would become Japanese. We would become the enemy."

C.E. Edmonson vividly recreates the events of Pearl Harbor through a robust and dramatic historical fiction. The narrative is truly moving and the author tells his story superbly, like a true master of his craft. The book held my interest throughout. In fact, I couldn't stop reading it. Fall Down Seven is now part of my Can't-Put-Down List. Emiko tells the story and I was all ears to what she was going to share about her life after the event. It appears that being Japanese is a curse during this time, and Emiko and her family have to face difficulties if they want to go on living. Like her Dad's favorite Japanese proverb, "Nana korobi, ya oki," which means "fall down seven times, get up eight", I also want to tell the poor child to always rise after every fall because life must go on. Edmonson provides us with a war story that does not drag. This is a book that will definitely grip the heart and stir the spirit.
Long Live the Suicide King
Aaron Michael Ritchey
2014 Finalist
226 Pages
Check current price
Young Adult - General
Reviewed by Patricia Reding for Readers' Favorite

I just completed one of the most engaging reads of recent months: Long Live the Suicide King by Aaron Michael Ritchey. It opens with 17-year-old JD, who is troubled by an event that transpired just days prior while with his friends and under the influence of drugs. JD decides to leave behind those friends and to go straight. But then, not wanting to face the difficulties of life or the knowledge that death will come to him one day anyway — and probably after a prolonged and painful disease as happened to his grandfather — JD decides he will either commit suicide or instigate an event so that someone will do the deed for him. All JD needs is a plan, time to dispose of his worldly possessions, and a note to leave behind. When others at school learn of his intentions, JD is dubbed "the Suicide King." But then unexpected things begin to happen.

The beauty of JD's story is that he discovers more about life and about himself with each passing day. He comes to appreciate that to commit suicide would be to take the life of someone he does not even know yet, someone still in the process of becoming who he will one day be, someone who will continue to change as time moves forward. When JD befriends an old woman and neighbor, Inga Blute, he discovers from one who has experienced extreme violence that every moment of life is one to guard and savor. With insight from friends - Marianne, the "model" Christian girl who has problems of her own, Cathy (nicknamed "1066") who, though an outcast, is enormously talented and a big dreamer, and Ray, a former drug dealer who decides he can begin his own life anew - JD hovers between the darkness of despair and the light of a new life.

Aaron Michael Ritchey tells JD's story with compassion and with a unique voice that shows itself most notably through JD's sarcastic, humorous bent. Indeed, Ritchey's voice is one this reader most certainly will want to read/hear again. When push comes to shove and JD thinks his life most surely is lost, he discovers all the things worth living for — and they are simple things, like "the way girls smell." Long Live the Suicide King is an engaging, thought-provoking read, particularly worthy of the attention of anyone who has ever engaged in dark suicidal thoughts and/or of anyone who has ever encountered someone who has done so. Hard to put down, Long Live the Suicide King is thoroughly satisfying.
Contact Author -