A Tangled Web
A Novella
M L Sparrow
2017 Finalist
127 Pages
Check current price
Young Adult - General
*Finalist in the 2017 Next Generation Indie Book Awards, Novella Category.*
*Finalist in the 2017 Readers' Favorite Awards*
*Official Selection in the 2017 New Apple Summer E-book Awards*

Japan, 2011

Taiyo is a normal high-school girl living with her Grandmother in Sendai. She goes to school, partakes in club activities and hangs out with her two best friends, twin brothers Ryuu and Kairi. However, her perfect world is shattered when she begins dating Kairi but quickly discovers she's already in love with Ryuu.

A tangled web of lies surrounds the pair, but everything is suddenly knocked into perspective on March 11th when they are caught up in a natural disaster that devastates the country and robs thousands of their homes, their possessions and their lives... 
The Alienation of Courtney Hoffman
A Novel
Brady Stefani
2016 Finalist
329 Pages
Check current price
Young Adult - General
Fifteen-year-old Courtney wants to be normal like her friends. But there's something frighteningly different about her—and it's not just the mysterious tattoo her conspiracy-obsessed grandfather marked her with when she was a child. The last thing Courtney wants to do is end up crazy and dead like her grandfather—but what about the tattoo? And the alien scouts who visit Courtney in her bedroom at night, claiming to have shared an alliance with her grandfather?

With her new friend Agatha's apocalyptic visions, Courtney begins connecting the dots between the past, present, and future—of her bloodline, and the ancient history that surrounds it. So is she going mentally insane, like her family claimed her grandfather did, or is she actually a "chosen one" with ancestral connections to another world? Either way, Courtney has a mission: untangle her past, discover the truth, and stop the apocalypse before anyone from school finds out she's missing.
Undertow
Death's Twilight, The Maura DeLuca Trilogy Book 2
Claudette Melanson
2016 Honorable Mention
286 Pages
Check current price
Young Adult - General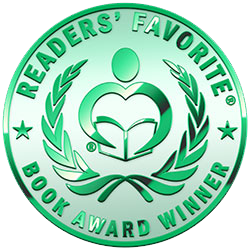 Praise for Undertow:
"This series offers so much: the heartwarming family moments, the comedic back and forth banter between characters, life lessons tragically instilled."
"I actually cried during a few parts of the story."
"The story is well written and gripping until the very end."
"If it's written by Claudette Melanson, you're guaranteed to have an amazing piece of literature that anyone can enjoy."
2015 Readers' Favorite Honorable Mention for YA Horror
2016 New Apple Summer eBook Solo Medalist for YA Horror
Maura finally found the truth she was always seeking…or has she?
After being left in the dark for all of her life, Maura's father, Maxwell, has finally returned to reveal sinister family secrets Maura could never have dreamed possible—including his revelation that she is one of The Born. But his daughter soon discovers both he and her mother are keeping pieces of her reality hidden, still. As Maura struggles to unravel the mysteries surrounding her new existence and discover every piece of the cryptic puzzle, life appears intent on casting stumbling blocks across her path with every step forward.
Tragedy seems to stalk Maura, and those around her, as she stumbles along, altering the young changeling's family, just when they have all come back together. The changes left in its wake could be for the better, or may threaten their existence, entirely.
With the arrival of Christmas comes the opportunity for Maura to draw close to everyone she loves—and finally reunite with Ron, the man she loves. But permanence has always eluded her, and in her current state of flux this pattern endures, as fate seems intent on snapping the threads that bind her to those she holds most dear. Maxwell's good intentions pave a road for Maura, littered with misery, while her mother, Caelyn's, desire to shield her family from pain may tear her away from them, altogether. The perfect happiness in the young vampire's grasp is so easily swept away and dragged under, out of reach. Can Maura erupt from the darkness and confusion to break the surface and find the life she's always dreamed of?
In the midst of chaos, assistance materializes in the form of another of her kind—ephemerally beautiful, yet explosively volatile, this new vampire may prove capable of unlocking the puzzle-box Maxwell seems intent on securing from her sight. Maura will discover the darkest parts of herself in her quest to understand the being she is destined to become. Her newfound friend has some shady intentions of his own—such as thwarting the love that has grown between Maura and Ron. Following in the wake of the impulsive vampire's misguided instruction may further pull a naive Maura down into the depths of ultimate despair, heartbreak…and even destruction.
>>>Undertow: Death's Twilight is the second book in the Maura DeLuca trilogy and the sequel to Rising Tide: Dark Innocence. But the book can be read as a stand alone. In this dark, urban fantasy, readers will discover a world full of unique vampires, troubled romance and a splash of blood—devoid of werewolves. You'll encounter elves and fae, vampire fae, creatures that are faerie born and of faerie blood--even a few born of angel blood. The rollercoaster that is Maura's vampire awakenings continues in this YA, paranormal novel that is one of the classic vampire mystery thrillers. Reminiscent of the classic Fairy Tale, the characters introduced in this series are at the other end of the spectrum from the vampire found in the age of Bram Stoker and his famous Dracula. Although there are ties to the myths created by Stoker and his timeless novel, the Maura DeLuca story possesses a sprinkle of magic, coupled with 'monsters' that—in most cases—retain the majority of their humanity.
Chelsea Creek to Bunker Hill
Spring 1775
Terri A. DeMitchell
2016 Honorable Mention
154 Pages
Check current price
Young Adult - General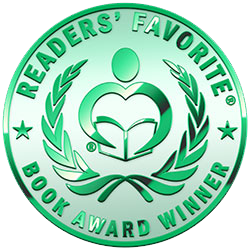 The spring of 1775 was a confusing time, especially for fourteen-year-old Andrew Beckett. His plan to attend Harvard College to prepare to study medicine with his mentor, Dr. Ammi Cutter, has been shattered by the troop build up in Cambridge, Massachusetts. And, life in his hometown of Portsmouth, New Hampshire, is becoming more dangerous by the day. Colonel John Stark, in charge of the troops from New Hampshire, requests medical supplies from Dr. Cutter. The doctor sends Andrew to deliver them, embroiling him in the battles of Chelsea Creek and Bunker Hill.
Sweet Glory
Lisa Y. Potocar
2016 Bronze Medal
220 Pages
Check current price
Young Adult - General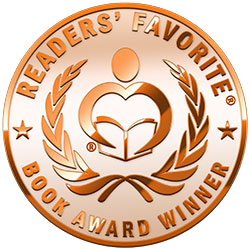 Reluctant to shed her riding trousers and fully submerse herself in her role as a growing woman, Jana Brady joins the Union army in the fight for her country. Hoping for Sweet Glory, she cuts her hair and disguises herself as a young cavalryman, eager to fight the Rebels, aided by Leanne Perham, another girl from town who has donned the Union blues. Disguised as Johnnie and Leander, Jana and Leanne form a close connection with other misfits in their unit, twelve-year-old Charlie, who's hidden his age to provide for his ma, and Irishman Keeley, who inspires men to abandon their inner conflicts and band together. Jana comes to greatly admire Keeley, who frequently needles Johnnie about the occasional appearance of feminine attributes.
While Jana enjoys the camaraderie within her unit, soldiering and nursing severely test her notions of glory in war. And the possibility of dying as a man hits home when she witnesses a man and his disguised bride die hand in hand on the battlefield. Jana determines to find a way home, with the blossoming incentive of renewing a relationship with Keeley once she is again living as a woman. But this possibility seems even more unlikely when Keeley is captured and Jana is hit by a bullet. Will she be able to rescue him from the Confederates' clutches? And will Keeley love her for her true self? Lisa Potocar masterfully interweaves a moving love story with a sweeping portrayal of the heartache of the Civil War and the courage of key figures in history.
Novus
The Cresecren Chronicles, Book 1
Crystal Marcos
2016 Bronze Medal
318 Pages
Check current price
Young Adult - General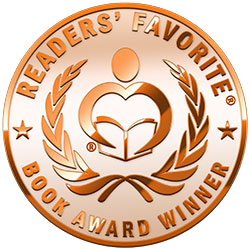 Recipient of 13 HONORS!
A survival story ideal for Hunger Games, Divergent, and Cinder fans. Crystal Marcos delivers Novus, a riveting novel set in a dystopian future of action-adventure, suspense, and romance. Intriguing characters and a gripping storyline keep the reader turning page after page.
Seventeen-year-old Cayden expected to live out his days with the dysfunctional Human family he was assigned to serve. One fateful night, however, landed him in Gavaron, the home of maimed, elderly, or defiant.
Beyond its borders is the Den, an area much more dangerous than Cayden ever imagined. He unwittingly becomes involved in a conspiracy and is one of a handful of survivors fleeing a deadly attack. They set off on a perilous journey in search of refuge and the truth. Along the way, Cayden begins to comprehend the difference between fully living and merely surviving, while trying to balance his emotions and a forbidden love.
2017 Next Generation Indie Book Awards, Finalist in the Action/Adventure category
 
2016 Readers' Favorite International Book Awards, Bronze Medal Winner in the Young Adult - General category
 
2016 Pinnacle Book Achievement Awards, Winner Best Books in the Young Adult category
 
2016 Book Excellence Awards, Finalist in the Young Adult category
 
2016 indieBRAG, B.R.A.G Medallion Honoree
 
2016 New York Book Festival, "Honorable Mention" Winner in the Sci-Fi category
 
2015 New Apple Book Awards, "Official Selection" Winner in the E-Book Young Adult category

"Honorable Mention" Winner in the Young Adult category:
 
2017 Florida Book Festival
2017 Great Northwest Book Festival
2017 Los Angeles Book Festival
2016 Hollywood Book Festival
2016 Northern California Book Festival
2016 Southern California Book Festival
The Monsterjunkies, An American Family Odyssey
Sanctuary
Erik Daniel Shein
2015 Gold Medal
190 Pages
Check current price
Young Adult - General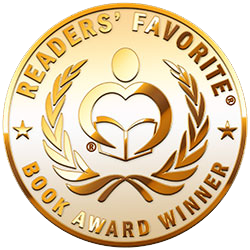 A year has passed since the Monsterjunkie family has opened up their mysterious, macabre estate to a few trusted souls. But Crow and his sister Indigo face new challenges, including random acts of cruelty and harassment, a secret trauma that haunts Crow, and a shocking crisis with a close friend as they seek sanctuary in the most unexpected and unusual places. The Monsterjunkies continue their ancestral legacy in the world of cyptozoology, and delight in their quirky, mystical, and charming traditions. But can this enchanting family raise their children in a world that is not?
Truth
The Geneva Project Book 1
Christina Benjamin
2015 Silver Medal
416 Pages
Check current price
Young Adult - General
Trapped on a flood ravaged island full of orphans, natives and wealthy citizens of the prosperous city Lux, a young girl named Geneva finds herself enslaved at an orphanage with no future and a past she can't remember. That all changes when she meets someone who promises her that there's more in store for her than she ever could have imagined. Her once dull life rapidly spirals out of control as she starts to acquire new magical powers that may be the key to unlocking an ancient legend along with her true identity. But first she must master these powers, all while trying to keep them secret from her friends and the evil head mistress at the orphanage. Before she knows it, Geneva is in over her head and has inadvertently wrapped her friends into her web of magic and lies and now all of their lives hang in the balance once the head mistress finds out her plan to prove that the legend of Lux may not be a legend at all! Who will Geneva trust and how far will she go to save her friends and find out her true identity?
Cloak of Shadows
The Netherwalker Series Book 1
CK Dawn
2015 Bronze Medal
422 Pages
Check current price
Young Adult - General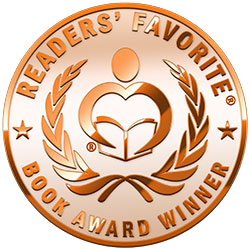 Readers' Favorite Bronze Medal WINNER What if all you've ever known of King Arthur's legend was a lie to mislead you from the truth... 

Camelot was destroyed to keep its secrets. But even today, the descendants of the Knights of the Round Table remain, defending dociles from the deadly netherwalkers cloaked in smoke and shadows haunting our world.  

The gloaming whispered to fourteen-year-old neophyte Abigail Thorne and she answered the descendant's call. That's when her life turned upside down. Fighting hidden creatures that feed on humans, glimpsing fractures that lead to another world, and wielding magical weapons all before geometry? That's a normal day for Abbey now, and she loves every minute of it. But when Abbey and her mentor and master hunter, Lourdes Reese, are suddenly sent to Britain their actions will change everything. 

A life will be lost, a life will be taken, and an unexpected new romance will emerge all while the fate of two worlds balances on the edge of a hunter's blade. 

✽

Recommended Reading Order

✽

1. Cloak of Shadows - Netherwalker Book One

2. Neophyte's Tale - Newsletter Subscription Exclusive

3. Cloak of Echoes - Netherwalker Stand-Alone Short Story
You Again
Helen MacArthur
2015 Honorable Mention
210 Pages
Check current price
Young Adult - General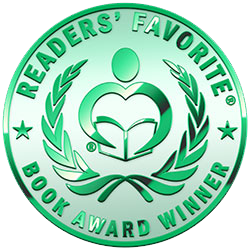 Angie Anderson is 15. The same age as the boy in the park. Lennox Jones is 15. New at school. He's been there, seen that, done it all before. Angie knows too little. The boy in the park is dead. Lennox knows too much. He knows it is impossible to survive a point-blank bullet in the head or is it? Angie tries to keep moving but soon discovers that Lennox Jones always wants more, he always wants her. Astonishing truths throw light on dark secrets, leaving Angie and Lennox with no place left to hide or run.
Contact Author -