Recommend this book:
Marker of Hope
Creatura #3
Nely Cab
2017 Honorable Mention
358 Pages
Check current price
Young Adult - Fantasy - Urban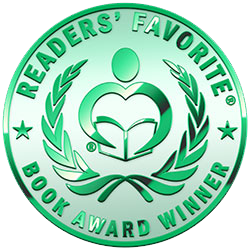 Reviewed By Rabia Tanveer for Readers' Favorite

Marker of Hope: Creatura #3 by Nely Cab is a well-developed and blood-pumping story that will keep you on the edge of your seat and wanting more. Although I have not read the previous novels in the series, I thoroughly enjoyed this novel. The story follows Isis, a young girl who is quickly changing into Creatura. She has just returned from Greece after the devastating loss of her boyfriend, David. She has a raging desire to eat human flesh, but she has other things to worry about.

The Turpis are not leaving her and they have tracked her down. They are after her and they will not rest until they have her life. To survive, she must accept help from the deities that she does not trust, but she has no other choice. A battle is upon her and if she does not do something fast, she will not be able to survive. Her hunger for human flesh is getting out of control and she needs to do something about this as well. If she does not take any action soon, the Turpis will be upon her and there won't be much that she can do.

What can I say about this novel? It is intense, sharp witted and very well-written. I loved Isis and I simply wanted to know more about the Turpis. These demons are intriguing, powerful, and I wanted to see even deeper into their psyche. The writing style is perfect for this story; author Nely Cab kept the momentum going with her intelligent dialogues and very imaginative descriptions. This is definitely one of my favorite novels of the year so far. Brilliant!

Recommend this book:
Rose Petal Graves
The Lost Clan Book 1
Olivia Wildenstein
2017 Finalist
342 Pages
Check current price
Young Adult - Fantasy - Urban
Reviewed By Kim Anisi for Readers' Favorite

The Lost Clan is a new paranormal series by Olivia Wildenstein and begins with Rose Petal Graves. It is aimed at young adults, but can basically be read by anybody who likes well written paranormal stories. Catori, the female protagonist of the novel, has left home to study in a more exciting place. However, after the sudden, unexpected death of her mother, she has to return home to attend the funeral and take care of things. Her family runs the local undertaking business, so her mom is stored in their basement. The examiner ruled her death natural, but Catori immediately sees and feels that something is not quite right. Why is there a coffin filled with nothing but rose petals in their basement? Where is the body or the bone dust? And who are those strange, extremely gorgeous people who suddenly turned up in peaceful little Rowan? Soon, Catori finds a book in which she learns more about her ancestry - and it involves beings that rest in coffins with rose petals. It seems like someone is waking them up. And each time one rises, another being has to die.

I found the idea behind Rose Petal Graves by Olivia Wildenstein quite fascinating. It was an interesting mix of native legends and stories with some well known supernatural plot ideas. I enjoyed getting to know the various characters, and I felt the story had a great balance between drama, some comedy, fantasy, adventure and fairy tale. And I am a sucker for books in which old books hold (some of) the answers the heroes need to find out what is happening to them and why. The book also had a satisfying length for a book in a series. Often the first volumes are so flimsy that you don't hold out much hope for the following books, but this one is appropriate (at least to me). Of course, with entertaining books you always wish they were longer, but fans of volume 1 can look forward to the rest of the series.
Contact Author -