Aaru
Book 1: The Aaru Cycle
David Meredith
2018 Finalist
Kindle Edition
Check current price
Young Adult - Fantasy - Urban
Reviewed By Kim Anisi for Readers' Favorite

Rose is dying, and especially Rose herself knows this. The events of the novel Aaru by David Meredith begin with Rose being in hospital, and a mysterious man who is neither a doctor nor a priest offers Rose a chance to be saved. While Rose does not believe in being saved in any way, she gives it a go - for her sister, Koren. When Rose dies, her last thoughts are about how another treatment has let her down. But then she wakes up in a new world: the world after. It is called Aaru, and Rose is one of the first people to have the good fortune to be part of it. When Koren is connected to Aaru via a screen for the first time to talk to Rose, it is the beginning of her time as a celebrity. Aaru's makers had chosen Rose because of Koren. They wanted Koren as the face for their marketing campaign. After all, who would be more appealing than a suffering, attractive young girl? Koren agrees to become the face of Aaru, as she thinks it's great that people will never truly have to die any longer. But her new fame comes with a high price. Not everyone thinks eternal life is something good, especially not the ones who believe that God should have the final word.

When I picked up Aaru by David Meredith, I was worried that it would be a sentimental, soppy story - like many stories about dying people are, so I usually avoid books about the topic "sister/brother/father/etc. die of cancer and someone is left behind." However, I was intrigued by the idea of brain scans and a person being transformed into a computer system. So I hoped this would be good. Fortunately, it was good indeed! I finished the book in only one and a half days because it was hard to put down (and it is not really a short book). I found the pace of the book very well done: you didn't spend too long on one plot point, but the story was always moving forward in a way.

The villain who eventually - to my surprise - turns up is fairly creepy, so that was quite a feat to achieve, too. I didn't expect the story to develop that way, and the additional challenge for Koren and Rose was a welcome surprise which made the reading even more exciting. Rose's disease and passing, of course, play a vital part in the novel. It's what sets everything in motion, but everything surrounding that issue isn't soppy in any way. It's well done, and fairly realistic with all the raw emotions the reader sees Koren go through. I'd recommend this book to everyone who is fascinated by ideas that surround the brain and its compatibility with computers. But it's also a story about how fame affects a young girl who has just lost one of the most important people in her life.
The Calling
Gateway Book 1
Louise G White
2017 Gold Medal
Kindle Edition
Check current price
Young Adult - Fantasy - Urban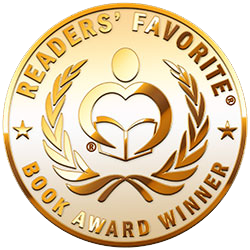 Reviewed By Romuald Dzemo for Readers' Favorite

As the first entry in the Gateway series, The Calling by Louise G White, holds huge promise of a wonderful ride for fans of contemporary young adult fantasy. Carolyn's mother and brother have gone missing, escaping through a hole which appeared on their kitchen wall. She lives in fear of being discovered by enemies that hunt her. Now, she must hone her magic, perfect her combat skills, and get ready to find out about her brother's and mother's whereabouts, and bring them home. But the mission won't be easy - with unexpected challenges, and a demon she unwittingly brings back from another world while rescuing a human by her side, and a lot of other unimaginable trials. Can she ever be reunited with her mother and brother again?

The Calling is a highly entertaining story and Carolyn is the type of character that I enjoyed immensely. I love stories that defy the laws of nature and that make me dream of other lands and cultures, and Louise G White has created a unique setting and a culture of its own in this hypnotic story. The plot held me spellbound from the very beginning to the end. There is wonderful exploration of the depth of the characters and it won't be hard for readers to enjoy the emotional and psychological growth of the protagonist. Here is a story that is beautifully told in excellent and eloquent prose. It is a story that will take fantasy fans to places they'll love.

Max & Charlie
Zack Lieberman
2017 Silver Medal
Kindle Edition
Check current price
Young Adult - Fantasy - Urban
Reviewed By Ashley Tetzlaff - old account for Readers' Favorite

Put on your mental shoes and get ready for an adventure of a lifetime through the eyes of a little boy and his dog in Zach Lieberman's latest work: Max & Charlie. Whirl through New York, meet various characters and hear their perspectives on life, from hobo to high fashion lady, from punk troublemakers to "righteous and orderly" New York Police officers. And dashing through all these is little Charlie, whose main goal in life is just to catch his dog, but whose senses are constantly being bombarded by the sights, sounds, and interactions with other humans in this path called life. All these adventures are brought to life in front of our eyes by the marvelously talented Louis Neubert. We switch between our view of the situation and Charlie's. Beautiful work! Poetry of sight and heart.

When I first saw Max & Charlie, Louis Neubert's illustrations on the cover really jumped out at me. And the pictures inside the book really pulled me into the first couple pages. Then I really got into Zach Lieberman's tale and the drawings and story swirled together into an intriguing fusillade of colors and drama. If you choose to pick up this book, you will meet people who are warm-hearted and kind, those who are emotionless and power hungry, those who are too philosophical for earthly good, and those who are so mindful that you can't help but grasp a new view of life from just a few pages of riding with them. This will definitely made you ponder life in a new way.

The Never Paradox
Chronicles Of Jonathan Tibbs Book 2
T. Ellery Hodges
2017 Bronze Medal
Kindle Edition
Check current price
Young Adult - Fantasy - Urban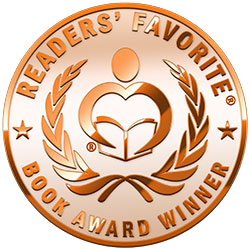 Reviewed By Francine Zane for Readers' Favorite

The Never Paradox is the second book in the Chronicles of Jonathan Tibbs by T. Ellery Hodges. Gone is Jonathan Tibbs, the college student. In his place stands Jonathan Tibbs, the superhero who is constantly on call to fight the forces of evil. Backed up by a cast of memorable friends and enemies, Jonathan must also overcome memory loss before it is too late. And who is this Rylee woman, anyway?

By chance, I just finished the first book of the Chronicles of Jonathan Tibbs, The Never Hero, a few weeks ago, so I had the established storyline fresh in my mind for reading The Never Paradox. I was excited to once again be entertained by the trials of Jonathan and his friends, and I was even more excited to see more of the philosophy and action movie plots dissected and discussed. I was not as excited to have Jonathan's storyline interrupted with frequent shifts in point of view between chapters, but the hard hitting action scenes more than made up for my disappointment.

I recommend The Never Paradox to anyone who likes a superhero story wrought with dark undertones, out-of-this-world supervillains, and a solid mix of drama, humor, compassion, and despair. Hodges is never at a loss for developing interesting characters. Nor does he take the safe road when he delves into political intrigue, religious beliefs, or dynamic world building. I can't wait to see what the next book in this series brings to the table.


Alice
The Wanderland Chronicles
J.M. Sullivan
2017 Bronze Medal
Kindle Edition
Check current price
Young Adult - Fantasy - Urban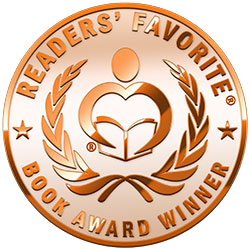 Reviewed By Beth Katherine for Readers' Favorite

Alice: The Wanderland Chronicles is a dark take on the Lewis Carroll classic. Follow Alice Carroll as she leaves the safety of the Sector to find a cure for the (un)deadly Momerath Virus to save her sister, who has begun to show signs of infection. As Alice wanders through territory swarming with Momerath, she makes unlikely allies along the way—Chess, a mysterious young man who comes and goes unexpectedly; Bug, a surveillance expert with theories about the Momerath Virus and its origins; and Nate, a knight who works for the Red Queen. In a perilous dystopian world, where perhaps nothing is as it seems, Alice discovers that the Momerath aren't the only things she has to be afraid of.

Author J.M. Sullivan's debut novel ensnared me from the very first line and kept me captivated throughout. Alice reads like a film, in large part due to Sullivan's uncanny writing ability. As you join Alice on her adventure, you cannot help but feel like you are there battling the Momerath with her! It is obvious that Sullivan put a great deal of love and thought into each character (even the baddies), as they all have their own fully developed backstory that unfolds as the story progresses. A novelty in the YA genre, Alice is a strong female protagonist who is human, flawed, and relatable. You will find yourself fully invested in Alice's journey from start to finish.

I loved this book so much that I would have been remiss if I rated it any less than 5 stars. I would recommend Alice: The Wanderland Chronicles to readers who enjoy re-tellings, books with strong female protagonists, and those who like Easter eggs! (Sullivan artfully hid a secret message in the body of her work.) J.M. Sullivan is a talented up-and-coming author and is one to keep your eye on!

Marker of Hope
Creatura #3
Nely Cab
2017 Honorable Mention
Kindle Edition
Check current price
Young Adult - Fantasy - Urban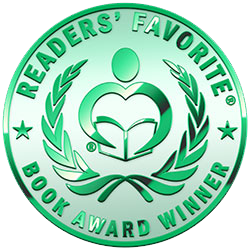 Reviewed By Rabia Tanveer for Readers' Favorite

Marker of Hope: Creatura #3 by Nely Cab is a well-developed and blood-pumping story that will keep you on the edge of your seat and wanting more. Although I have not read the previous novels in the series, I thoroughly enjoyed this novel. The story follows Isis, a young girl who is quickly changing into Creatura. She has just returned from Greece after the devastating loss of her boyfriend, David. She has a raging desire to eat human flesh, but she has other things to worry about.

The Turpis are not leaving her and they have tracked her down. They are after her and they will not rest until they have her life. To survive, she must accept help from the deities that she does not trust, but she has no other choice. A battle is upon her and if she does not do something fast, she will not be able to survive. Her hunger for human flesh is getting out of control and she needs to do something about this as well. If she does not take any action soon, the Turpis will be upon her and there won't be much that she can do.

What can I say about this novel? It is intense, sharp witted and very well-written. I loved Isis and I simply wanted to know more about the Turpis. These demons are intriguing, powerful, and I wanted to see even deeper into their psyche. The writing style is perfect for this story; author Nely Cab kept the momentum going with her intelligent dialogues and very imaginative descriptions. This is definitely one of my favorite novels of the year so far. Brilliant!

Rose Petal Graves
The Lost Clan Book 1
Olivia Wildenstein
2017 Finalist
Kindle Edition
Check current price
Young Adult - Fantasy - Urban
Reviewed By Kim Anisi for Readers' Favorite

The Lost Clan is a new paranormal series by Olivia Wildenstein and begins with Rose Petal Graves. It is aimed at young adults, but can basically be read by anybody who likes well written paranormal stories. Catori, the female protagonist of the novel, has left home to study in a more exciting place. However, after the sudden, unexpected death of her mother, she has to return home to attend the funeral and take care of things. Her family runs the local undertaking business, so her mom is stored in their basement. The examiner ruled her death natural, but Catori immediately sees and feels that something is not quite right. Why is there a coffin filled with nothing but rose petals in their basement? Where is the body or the bone dust? And who are those strange, extremely gorgeous people who suddenly turned up in peaceful little Rowan? Soon, Catori finds a book in which she learns more about her ancestry - and it involves beings that rest in coffins with rose petals. It seems like someone is waking them up. And each time one rises, another being has to die.

I found the idea behind Rose Petal Graves by Olivia Wildenstein quite fascinating. It was an interesting mix of native legends and stories with some well known supernatural plot ideas. I enjoyed getting to know the various characters, and I felt the story had a great balance between drama, some comedy, fantasy, adventure and fairy tale. And I am a sucker for books in which old books hold (some of) the answers the heroes need to find out what is happening to them and why. The book also had a satisfying length for a book in a series. Often the first volumes are so flimsy that you don't hold out much hope for the following books, but this one is appropriate (at least to me). Of course, with entertaining books you always wish they were longer, but fans of volume 1 can look forward to the rest of the series.
Contact Author -