Kingdom of Embers
Alena's Story
Tricia Copeland
2020 Gold Medal
Kindle Edition
Check current price
Young Adult - Fantasy - Urban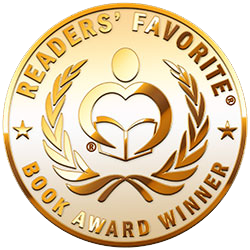 Reviewed By K.J. Simmill for Readers' Favorite

In Tricia Copeland's Kingdom of Embers, Alana Scott moved a lot. Her mother was looking for something but refused to reveal what. It was her final year of school, but at least she had moved just in time to complete cheerleader tryouts, earning the scorn of the current team captain, but bullies were the least of her concern. It was hard enough having pale skin and an eating condition; she was a vampire-witch hybrid, a being that had been outlawed due to the tremendous power they could wield. Alana must protect her secrets, but when she comes face-to-face with the older version of her childhood playmate her resolve wavers; she needs to tell him the truth. Everyone had told her Chase and Ivy had been imaginary, no one else had seen them, but Alana had known better, she had known they were real. What she didn't know was that on their quest for answers they would uncover a threat they had never imagined could exist, one which could alter the very shape of the future.

Kingdom of Embers is the first book in Tricia Copeland's Kingdom Journals series. Written in an engaging first-person narrative, you will be whisked away on a YA urban paranormal adventure centering around Alana, a girl whose problems run deeper than anyone can imagine, and they are just beginning. I really enjoyed the scene-building and atmosphere created as we are drawn into Alana's life, uncovering secrets, and watching as she keeps her own from the ones who are trying to protect her. Mystery, suspense, friendship, and danger fill the pages as Alana begins to uncover a looming threat, and with local murders, rogue vampires, and bullies, it is taking every ounce of her restraint to hold back the power both sides of her wield. With characters ranging from teenagers to ancient supernatural beings, you have a wide variety of strong characters to know and love. Kingdom of Embers truly is an engaging read. It will have you hooked from beginning to end, and leaving you wanting more, desperate to uncover the dark plans whose foundations have already been already laid.
K-9 Cop
Case#1 The Dreck Report
Erna Mueller
2020 Silver Medal
Kindle Edition
Check current price
Young Adult - Fantasy - Urban
Reviewed By Lit Amri for Readers' Favorite

"You are such a dog, Spencer. One of these days you're going to turn into one!" To his colleagues, thirty-six-year-old Lieutenant Spencer Watley is a jerk. He's a playboy, dislikes kids and is rude to everybody. Nevertheless, he works hard to bring down the Cyber Killers Gang; a group he believes is linked to the old Tech City Gang, which was responsible for his father's death. He also adores and cares about his K-9 partner, Pepper.

K-9 Cop: Case#1 The Dreck Report by Erna Mueller is a story where fate will bring Spencer and a teenager named Justin together in unusual circumstances. Spencer died while on duty and arrives in Heaven, yet the gatekeeper won't let him in. Spencer needs to complete the Jerk Redemption Program requirement to gain entry. His mission: to make the Andrews family whole again. Justin Andrews is a bright teen, but troublesome and depressed when his mother died. His father is buried in his work and doesn't know how to deal with the loss, and his older sister Vicky has too much responsibility on her shoulders.

I'm ambivalent about some implausible parts of the story such as, while in a dog's body, Spencer manages to put a shower cap on his head to take a bath. Formatting and editing can be more polished, nevertheless they are compensated by a great premise, a fast-paced plot and clear-cut narrative. Erna has done well with the characterization and unpredictable twists in the plot are a great bonus. Spencer is not the only one with a special mission on earth; another dog named King seems to be in a same boat as him. All in all, K-9 Cop is an entertaining and whimsical book that all YA and mature readers can enjoy.
The Butterfly Stone
The Stones of Power Book 1
Laurie Bell
2020 Bronze Medal
Kindle Edition
Check current price
Young Adult - Fantasy - Urban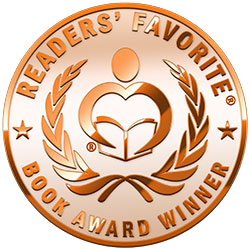 Reviewed By Liz Konkel for Readers' Favorite

The Butterfly Stone by Laurie Bell is the first book in The Stones of Power series. Tracey Masters is a young Mage-Kind that has the life of a typical teenager - spending time with her friends, arguing with her family, and killing time on the internet and the Mage-net - except she's not your typical teenager. She has a job working for her Private Investigator uncle and has dreams of one day joining his business. She just has to prove herself first. When a woman shows up asking for help, Tracey and her uncle are put on the case to find a missing necklace that brings Tracey to unexpected places, including meeting a charming prince. As she searches for the missing necklace, she still finds time to gush over the new boy at school with her best friends, fight for her life against a dangerous shadow, and uncover a shocking secret about herself.

The tone is through Tracey's voice which makes the story upbeat and with an emotional core that comes from her self-discovery. The setting is a fun urban fantasy that has magic blended into modern society through the Mage-kind that have magic and abilities, and even their own internet, the Mage-Net. The story has three components that are key elements of Tracey's journey: the mystery, her family, and school, which includes her friends. Laurie Bell weaves several layers together with everything revolving around a missing necklace. Her family is at the center of her story as they worry about her working for her uncle and often serve as conflict as they try to keep her out of danger. An added emotional element is woven into her journey as she takes up teaching her younger sister and an arrogant classmate new to his abilities. The third aspect of her story is her school life which shows her as a normal teenager dealing with classes, friends, and bullies. Her friend group serves as her support system while adding some lightheartedness to her life by gossiping about the new guy, gushing about meeting a prince, and handling bullies together. Bell creates a fun and upbeat mystery in The Butterfly Stone which has action, magic, and heart, seen in her various relationships with friends and family.
Dark Soul Experiments
Bre Hall
2020 Honorable Mention
Kindle Edition
Check current price
Young Adult - Fantasy - Urban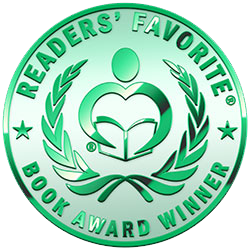 Reviewed By Liz Konkel for Readers' Favorite

Dark Soul Experiments by Bre Hall is the first book in the Dark Souls Chronicles. Ren's life was ordinary. She spent her days hanging out with her best friend Alfie, who had changed since a car accident a few months ago, and dealing with a stepmother that keeps getting into her business. Then a trip to the antique store introduces her to the handsome Peter who leaves a mysterious bracelet for her with charms that, when opened, take her back to a past life. She learns that a curse has splintered her soul and each past life has been forced to die tragically as a result, but now she must reunite her soul before an unsuspecting enemy finishes the job started years ago.

Bre Hall weaves between the present and the past as Ren discovers her shocking origins and delves into the memories of her past lives, each of which has died young. Each of the memories provides a look at her past selves with each playing a key component in how events in the present unfold. Each past life has a similar spunky quality that Ren has and a strength that's clear it's still her but they're also unique in their personalities and experiences which are drawn from the time period they're from. Hall explores a mystery element as the secrets of her past lives and the curse is slowly revealed which Ren realizes puts her in more danger than she knew. Ren is a little old-fashioned in her personality which is a nice way to wink at her past lives with each new discovery fueling the story toward a surprising twist, a complex world, and a tragic turn of events. Dark Soul Experiments delves into curses, past lives, and self-discovery through a journey that explores history, reincarnation, friendship, and life. A great read for young adults.
The Light of the Dying
The Girl, the Pendant & the Portal, Book 2
Michelle Reynoso
2020 Finalist
Kindle Edition
Check current price
Young Adult - Fantasy - Urban
Reviewed By Susan Sewell for Readers' Favorite

Struggling to prevent an apocalyptic event, a group of teens battles an evil entity from another world in the thrilling urban fantasy novel The Light Of the Dying (The Girl, The Pendant & The Portal, Book 2) by Michelle Reynoso. Recently Faith discovered her mother is not who she seems and has ties to another world, and Faith can alter and manipulate energy. With the death of her mother and an entity from another world after her powers, Faith has a lot on her plate. Thirteen days ago, Faith, her brother, and boyfriend nearly died at the scene of a house fire where she captured the unnamed being in a box. However, due to her collapse and subsequent stay in the hospital, Faith lost the container holding the monster. The need to keep the entity imprisoned drives Faith to sneak out of the hospital and begin her search for the box. But with her unpredictable powers and Screamers distracting her, can Faith accomplish her mission? Or will she fall victim to an otherworldly evil?

The Light Of the Dying (The Girl, The Pendant & The Portal Book 2) by Michelle Reynoso is a thrilling young adult urban fantasy filled with action and drama. Moving along at a fast pace, it is a thrilling and irresistible tale that once I picked up the book, I couldn't put it down until I reached the astounding conclusion. The characters in the story are engaging and make excellent contrasts for the protagonist. Faith's personality is intense, and it is fascinating to witness her gaining control of her unique talents. Although the story comes to an exciting and abrupt end, it leaves the reader eagerly anticipating the sequel. With an intriguing plot and a gripping storyline, I recommend it to everyone who loves urban fantasy sagas with teenage heroines and heroes.
Do Not Open Until Halloween
C.A. King
2019 Gold Medal
Kindle Edition
Check current price
Young Adult - Fantasy - Urban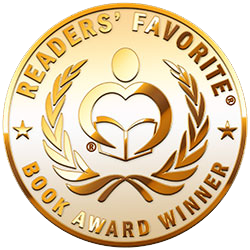 Reviewed By Aimee Carol Dixon for Readers' Favorite

Caitlin isn't a little girl anymore. The intense love of fairytales and magic she carried throughout her childhood has given way to an analytical mind and a heady crush on fellow high school senior Justin. She grew up in a highly sterilized and orderly home with parents who are nothing less than the picture of suburban sophistication. There's just no room in Caitlin's life for anything that cannot fit within the neat and orderly lines of logic. So when her eccentric Aunt Petunia sweeps in with a well-paying house-sitting gig and an advance copy of her latest fantasy book, things are bound to get complicated. There's something weird about Aunt Petunia's house, and with an unchaperoned party in the works, Caitlin's about to get a crash course in magic. Do Not Open Until Halloween will draw you into C.A. King's world even if you've never read anything by her before.

Do Not Open Until Halloween's prologue is a stroke of genius. In one fell swoop, the important lore is established and C.A. King has successfully set the stage for the magic of dreams and the rules of real life to overlap. Aunt Petunia is delightfully lost in her own world, her thoughts marching along to a tune all her own and making little sense to Caitlin. This skewed perspective makes for quite a bit of fun as the story progresses, especially once a special salt barrier is disrupted. Do Not Open Until Halloween is an incredibly fast-paced romp through the absurd and the serious, taking turns that in the end left me truly surprised and kept me on my toes. It definitely bears mentioning that though the conflict is often quickly resolved and thus perhaps more suited to teenage readers, I definitely would recommend Do Not Open Until Halloween to anyone looking for a fantasy you can enjoy without diving into every nitty-gritty detail. King has crafted a fun read with references galore and all sorts of new takes on ideas that are sure to be loved.
The Secrets of Hawthorne House
Donald Firesmith
2019 Silver Medal
Kindle Edition
Check current price
Young Adult - Fantasy - Urban
Reviewed By Lit Amri for Readers' Favorite

Fifteen-year-old Matt Mitchell lost his mother in an accident caused by a drunk driver. His devastated father moved him and his twin sister, Tina, from the Oregon coast to the small town of Hawthorne in rural Indiana. As he is the new kid in school, three bullies are determined to make Matt's life miserable from day one. He also learns that the old recluse who lives in the dilapidated Victorian mansion next door is Lady Vivianne Hawthorne, the town's infamous witch and murderer. Things become more strange and interesting when Lady Hawthorne's niece, Gwendolyn Hawthorne, and her three children come to live with her. Matt forms an unlikely friendship with Gerallt, Gwendolyn's teenage son, and discovers their secret culture and belief, magic, and eventually gets involved in the search for the Hawthornes' lost treasure.

Rudy Parfaite's cover art is the first attractive feature of Donald Firesmith's The Secrets of Hawthorne House. It's beautifully done and complements the story well. Engaging readers from the start, Firesmith doesn't rush the story development, making the narrative flow deftly. It was easy for me to immerse myself in this coming-of-age urban fantasy combined with Celtic mythology. I was invested in the characters, their successes, and predicaments. The Hawthornes' peculiarities are instantly intriguing, especially when Matt gets to know more about them through his friendship with Gerallt. The plot is well thought out, substantiated with imperative messages to the targeted readers on dealing with life's hardships, the loss of a parent, bullying, and financial stress. There's also the matter of dealing with discrimination and respecting others' beliefs. As an adult, I found The Secrets of Hawthorne House truly enjoyable even though it's for teen readers. A commendable work from Donald Firesmith and I look forward to the sequel.
The Mark of Fallen Flame
Weapon of Fire and Ash Book 1
Brittany Matsen
2019 Bronze Medal
Kindle Edition
Check current price
Young Adult - Fantasy - Urban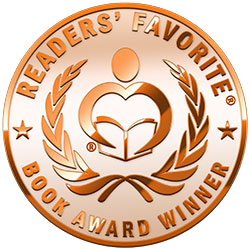 Reviewed By Christian Sia for Readers' Favorite

The Mark of Fallen Flame is the first book in the Weapon of Fire and Ash series by Brittany Matsen and it is an explosive opening for an urban fantasy novel with hints of coming of age. Emma Duvall is just two days away from senior year when she is attacked by creatures of the shadows. She is entangled with creatures that are venomous and have beautiful voices, and a wicked beast with red eyes. The strange thing is that the dark power from these creatures flows into her when she touches them and this power awakens a thirst in her that is uncontrollable. But a boy in school has caught her attention and she can't understand why she hurts so much when she gets close to him. Emma must hide her powers but how can she when the Giborim who hunt the monsters think she is dangerous? Emma is drawn into an ancient conflict and may become the ultimate sacrifice. But can she save the world when a threat knocks at its doors?

Here is a novel that will appeal to fans of I Am Number Four; a narrative that is developed in two conflicting settings, a world with pure humans and one inhabited by monsters. The author does an impeccable job of handling the juxtaposition between the two worlds. Characters are well developed, including Blaze, an ancient man with a deep grudge. His role in the narrative is strong and I was keen to see how he could help Emma in her dilemma. Brittany Matsen's prose is elegant, flowing flawlessly, and the author does an impeccable job with the scenes, capturing the viewpoints of characters so readers enjoy the story. The Mark of Fallen Flame has a strong premise, a powerful conflict, and memorable, elaborately developed characters. A good read for fans of urban fantasy.
The Clan Calling
Chronicle Two - Sadie in the Adventures of Jason Lex
Wendy Terrien
2019 Honorable Mention
Kindle Edition
Check current price
Young Adult - Fantasy - Urban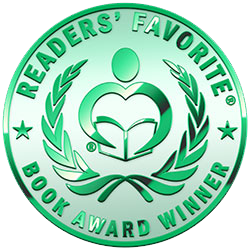 Reviewed By Liz Konkel for Readers' Favorite

The Clan Calling: Chronicle Two – Sadie by Wendy Terrien is part of the Adventures of Jason Lex series. Sadie's life is just getting back to normal when her best friend, Jason, and his uncle suddenly take off for London and her grandmother becomes mysteriously ill. Her grandmother insists everything is fine, but how can everything be fine if she's sleeping all the time and having nightmares? When a stranger shows up, a devastating family secret is revealed and forces Sadie to deal with a new reality. When everyone seemingly starts to fall asleep around her, she begins to question if she's the cause. Turning to Jason's old friend, Brandon, for help, the two dig into her family's past and find help from a surprising source.

Sadie's story balances out Jason's journey in The League of Governors, revealing what happened while he's in London. Wendy Terrien works in the same beginning and end as Jason's story, tying the two together and allowing for a chance to see both sides of this one larger story. Sadie goes through an emotional journey that revolves around her family and secrets that change the way she views everything, even herself. She has to learn how to accept who her family is now that she knows their startling secret, which is something she never thought was possible. She has a moment where she spirals, feeling like everything is her fault and that she's a monster, but slowly she learns how these secrets really change her. She has a deeply personal journey of self discovery, as she searches for her voice and her role in this new family she's discovered. Sadie has a lot to navigate with everything seeming to be all on her shoulders, with this whole family she didn't know anything about suddenly expecting her to make this decision that will change their future. She's also dealing with being a teenager with a potential crush and wondering why her best friend hasn't responded to any of her messages.

Sadie's story has several moments where she's feeling alone and taking a majority of the responsibility on herself. When her grandmother is sick, she's terrified of being left alone and so makes a lot of decisions on her own on how to handle everything. She has a strong protective instinct and doesn't cower away from anything when her grandmother is threatened. Over time she realizes she has this deeper bond with Jason's family, which helps her with the decisions she'll need to make going forward after the end of this journey. The Clan Calling is an emotional journey of self-discovery, focusing on the power and bond of family.
EN
A Girl Energy-Bending between Worlds (The Girl, the Pendant & the Portal Book 1)
Michelle Reynoso
2019 Finalist
Kindle Edition
Check current price
Young Adult - Fantasy - Urban
Reviewed By Liz Konkel for Readers' Favorite

EN: A Girl Energy-Bending between Worlds by Michelle Reynoso is the first book in The Girl, the Pendant, and the Portal series. Faith's entire life changed when her mother died. Now she's living in her brother's house under his guardianship and she's stuck at a new school away from her best friend. She does her best to avoid the other students just to get through every day. For some reason, her brother seems to think she messes everything up, which makes her all the more determined to prove him wrong. When she ends up grounded on the anniversary of her mother's death, her best friend surprises her and the two sneak out to a house in the middle of nowhere which starts a series of strange events. After she finds a mysterious necklace, her life takes a turn with strange threats from a school bully and blackout trips to another world where she discovers not only does she have the ability to manipulate energy (EN) but a mysterious being has set his eyes on her.

Faith is still trying to navigate her new life after her mother's death. At first, she thinks she's losing her mind as she finds herself suddenly in other places and then back to find hours have passed. The mystery of her sudden displacements quickly builds up until she discovers she's not losing her mind but visiting this other world which revolves around energy. Michelle Reynoso bends time and energy to create this other world which has Faith as the key to solving their problems. But finding answers isn't so simple as Reynoso weaves in a hero's journey in which Faith must first learn to harness her new powers under the guidance of The Girl who takes on a teaching role.

The other characters stem from her old life which helps keep her connected to who she is. Her best friend Kiara is her rock and helps keep her living life by sneaking out and bending the rules. Reynoso incorporates a touch of romance when she reconnects with Paul and things seem to be picking up where they left off. This adds a touch of normalcy and lightness to the sudden chaotic turn in her life. The tone of voice is spot-on, channeling the attitude of a teenager where at times she's a bit hardened after all she's gone through. EN is a brilliant YA adventure exploring themes of changes, friendship, family, loss, and the power it takes to become a hero.
Contact Author -