Recommend this book:
Everville
The Rise of Mallory
Roy Huff
2014 Silver Medal
242 Pages
Check current price
Young Adult - Fantasy - General
Reviewed By Mamta Madhavan for Readers' Favorite

Everville: The Rise of Mallory by Roy Huff is the third book in the Everville series that will entertain readers with its adventure and drama. The journey continues where Owen Sage is victorious and he goes on undefeated, but his last battle in Everville gives rise to a new villain, Mallory. Owen Sage must now save all the species of Everville from this villain. Mallory uses the help of a powerful dragon this time to destroy the people. As Owen gets ready for a new battle in Everville, it exposes him to new creatures, true friendships and the discovery of new insights. With its whimsical creatures, well developed characters and adventures, this book is a gripping tale that will appeal to all sci-fi and fantasy lovers.

The introduction of a new race, the Alarians, and the two realms in the story make it unique and original. The book is fast paced with a lot of action and magical creatures to hold your attention. The style of writing is descriptive, yet concise and crisp. All the characters are well defined, making it easy for readers to connect with them better. The author deftly weaves in the sub-plots, twists, turns and characters into the main theme. With this kind of theme, the story is fluid and will not disappoint readers.

I liked everything about the book. It is original, action packed, whimsical, adventurous with some great characters and excellent writing. The different realms give the story many layers and keep readers entertained. It is a book that holds a lot of excitement and surprises for readers.
Recommend this book:
The Faerie Guardian
Creepy Hollow, #1
Rachel Morgan
2014 Gold Medal
282 Pages
Check current price
Young Adult - Fantasy - General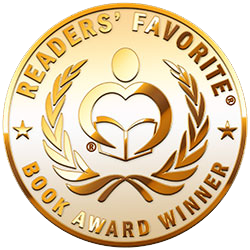 Reviewed By Bil Howard for Readers' Favorite

Being a faerie guardian has dominated Violet Fairdale's thoughts and graduating from training at the top of her class is the most important part. All of that begins to fall apart the moment she lays eyes on the human, Nate, that for some reason has the ability to see her. Rachel Morgan unravels this intriguing tale of fantasy in The Faerie Guardian. Humans are not meant to be able to enter the world of the fae and the fact that Nate latched onto her and followed her through has threatened to end her run to finish at the top of her class. But once he kisses her and she begins to feel what's like to have someone, finishing at the top begins to dim a little bit. Once she discovers that Nate is actually a Halfling, things begin to make more sense, but she has little time to ponder over it as a wicked faerie is trying to capture her and use her because of a special skill that she has. The same special skill can be used to help Nate find his faerie mother. Against her better judgment and ignoring the rules concerning guardians being underground, Violet sets in motion a series of events that begin to spin out of control. She suddenly finds herself facing a sinister plot that even her faerie magic and guardian training might not be able to handle.

Rachel Morgan has done an excellent job of luring the reader into the fantasy realms of Creepy Hollow in The Faerie Guardian. Drawing upon the deep emotions that motivate individuals to reach beyond themselves and to do things that are against the rules, Violet sets out on a dangerous path in pursuit of a deep love that she thinks will finally dispel her loneliness. The drive and tumult of her emotions are extremely realistic for a seventeen-year-old and the depth with which they are portrayed makes it impossible to put this book down. The action and intrigue keep the story moving and keep the pages turning. The exciting twists and mysterious turns make this a must-read. With plenty of magic to make it a fantasy and plenty of action to be a thriller, you won't be able to put The Faerie Guardian down until you reach the very unexpected end.
Contact Author -