First Earth
Book One in the Arch Mage Series
Cami Murdock Jensen
2020 Bronze Medal
337 Pages
Check current price
Young Adult - Fantasy - General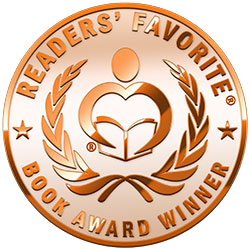 Reviewed by Rabia Tanveer for Readers' Favorite

In First Earth, Agnes is not your average 16-year-old girl. She is a burn victim, her neuropathy is not that great and it seems as if she is the only wizard remaining in her world. She was trying to rebuild her life, one step at a time, but as luck would have it, circumstances made a mess of it once again. An old wizard saved her and "took" her to his planet, believing that she is the one who will save his people. But how can she save someone else's people when she can barely function herself?

First Earth: Book One in the Arch Mage Series by Cami Murdock Jensen is the perfect young adult novel for readers who want excellent narration, impressive characters, and an incredible storyline. The atmosphere was amazing right from the very beginning, the story built at the right pace, and the momentum was kept steady until the very end. I enjoyed how headstrong, determined and content in her skin Agnes was. She knew her flaws, what needed more attention, and she knew how she could work around it. I enjoyed how cynical yet intelligent she was; she took notice of everything and she worked around it. I also loved how quickly she adapted, considering her circumstances, and how she lived up to the expectations she had for herself and other people's expectations of her. The narrative was intense, the pace was fast, and the characterization was on point. There wasn't a point at which I thought it wasn't working. I simply loved First Earth! Brilliant!


The Diseased Ones
The Hollis Timewire Series Book 1
Danielle Harrington
2020 Silver Medal
238 Pages
Check current price
Young Adult - Fantasy - General
Reviewed by Risah Salazar for Readers' Favorite

Hollis Timewire turns sixteen and this can only mean one thing -- The Test. It's a rite of passage, allowing the young generation to graduate and become part of The Society. The Society does not allow disobedience, nor any other kind of emotion. The citizens need to keep their feelings at bay, or they will be punished. The Test determines if one is either fit or diseased with the biomarker. Messed up with bad blood and in need of cleansing, that's how The Society describes The Diseased Ones. Only one in ten million has the biomarker, so Hollis does not need to worry, right? Wrong.

When her special ability is revealed, she loses everything and is forced to live with the rest of the Diseased Ones -- the people she has been taught to hate all her life. As the fine line between truth and white lies blurs, she finds a new home and learns to control her ability. But when push comes to shove, will Hollis choose her new-found family or will she sacrifice them and her ability to be part of The Society again?

Danielle Harrington's The Diseased Ones is the first installment in The Hollis Timewire series. This YA dystopian tale is as compelling as it is fast-paced. Its relevance is further emphasized by its feminist nature and social themes. Nicely equipped with young love and angst, The Diseased Ones is highly recommended to fans of fantasy, sci-fi, and coming-of-age stories. Themes include genocide, violence, manipulation, and bullying.
Marrow Charm
The Gate Cycle
Kristin Jacques
2020 Gold Medal
314 Pages
Check current price
Young Adult - Fantasy - General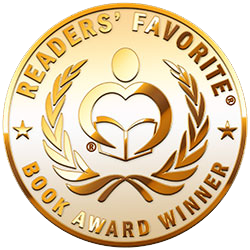 Reviewed by Liz Konkel for Readers' Favorite

Marrow Charm by Kristin Jacques is the first book in The Gate Cycle series. Azzy lives in the world Below with her brother Armin and their guardian, but their lives are quickly derailed when the Rot infects everyone, and her family is cast out to the world Above. Her brother and guardian face an uncertain and terrifying future at auction when they're carted away by the Snatchers. Azzy must face the dangers of Above if she stands a chance at saving them. A witch sends Azzy along a path with the help of a mysterious wolf. As the two fight for their lives, Azzy discovers a fine line between the humans and the creatures, and she's not sure which is worse.

This dark fantasy adventure from Kristin Jacques is riveting, suspenseful, and surprising as a journey through a deadly world pushes one girl to her limits. The story weaves between two parts with two perspectives that follow the journeys of Azzy and her brother, Armin. Azzy's story is woven with elements reminiscent of the darker elements of fairytales which are prominent through the mysterious wolf, the witch, and the dangerous use of magic. Through Armin's perspective, Jacques delves into the more twisted reality of this city where these inhuman lords are bidding on people, and looks closer at the infection that is twisting Armin into something else. The world is a deadly and terrifying place filled with dark and horrific creatures that will haunt your nightmares. Jacques uses these darker elements to delve into a look at the twistedness of humanity.

As Azzy is sent upon the path to find her brother, she gains an ally in Kai, a wolf that crosses her journey in an interesting way. The two have a knack for saving each other and their connection is explored throughout with a slow build-up of their friendship into one of trust and loyalty. Jacques delivers a poignant read with dark themes in Marrow Charm which brings to life stunning descriptions, a terrifying world, and fairytale elements woven into the journey of a girl and a wolf in a fight to save her brother.
What the Tiger Said
Roger Ladd Memmott
2019 Finalist
180 Pages
Check current price
Young Adult - Fantasy - General
Reviewed by Joel R. Dennstedt for Readers' Favorite

What the Tiger Said is a gem of literary fiction written by Roger Ladd Memmott. Stress is heavily on the word 'literary' in this precise description. Not for any false pretensions of affected literariness, but because this short novel, told with the impetus and in-the-moment vividness of a slightly extended short story, is a minor masterpiece of creative writing and uniquely gorgeous, individualistic prose. From the very first sentence, Memmott establishes an immense talent for creating intensely evocative, surrealistic, magical, formidably incredible while impeccably credible, deeply human scenes. The reader awakens to a little girl sitting all alone inside a darkened boxcar home, finishing her apple dinner, listening to the rain outside, knowing that her Paps is once again in jail. Within moments, the reader is immersed in an almost hallucinogenic world of circus-like unreality, homeless figures, errant drifters, a revenant child friend, and a tiger on the loose. "When she looked for her face in the window, it wasn't her face… She knew it wasn't her face because she wasn't grinning, but the face in the window was."

Thus begins the slightly apocalyptic tale of What the Tiger Said by Roger Ladd Memmott. With allusions both to Little Red Riding Hood and Wonder Woman, our little boxcar girl moves with the introspective power of a simple yet impervious metaphor, manifesting naïve innocence with the willfulness of fate, a determined speck of life amidst the forewarned End-Times. Target of the drifters, befriender of an orangutan escapee – like the tiger – and holder of several golden Tickets to Heaven lifted from the would-be kidnappers, our little girl heads deep into the night for her predestined encounter with a tiger and her own accountability for a death, two fates intertwined in a fiery gem of literary fiction.
The Stone of Wisdom
Book 4 of the Centaur Chronicles
M.J. Evans
2019 Honorable Mention
272 Pages
Check current price
Young Adult - Fantasy - General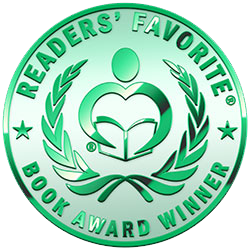 Reviewed by Peggy Jo Wipf for Readers' Favorite

The Stone of Wisdom begins with Carling and her friends searching for a diamond, the last jewel to complete her Silver Breastplate of Righteousness. Meanwhile, the evil wizard, Xantar, comes back to Crystonia to gather an army to defeat the little half fairy/half human girl. Crystonia is a mysterious land that holds several races of creatures that this young girl must unite in order to rule successfully. Almost two years ago her quest began and although her main objective was to find the missing stones that completed her breastplate, her kindness drew others to her. In completing her mission, Carling found she had endeared herself to the Centaurs, Ogres, Cyclops, fairies, and ice horses that lived within her realm. You will find adventure, courage and wisdom as Carling the Duente completes her quest beside her friends.

M.J. Evans's distinct writing style is very descriptive and gives the reader a vivid mental picture of the scenes within its pages. The Stone of Wisdom is the fourth book in the Centaur Chronicles, but can be read alone since past events are explained. Evans's experience as a teacher is obvious in her writing skill and organized short chapters, making this book a pleasure to read. Aside from the evident pursuit of the jewel, this novel is woven with character traits that accentuate the makings of a person who would be a good friend or leader. The main character had to make hard decisions with her friend, but she also knew when she had to stand alone. I would recommend this novel to young people, but as an adult, I also found it an excellent read.
The Engine Woman's Light
Laurel Anne Hill
2019 Honorable Mention
352 Pages
Check current price
Young Adult - Fantasy - General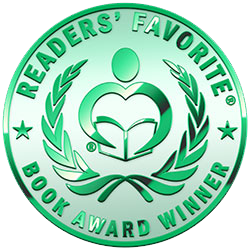 Reviewed by Christian Sia for Readers' Favorite

The Engine Woman's Light by Laurel Anne Hill is a coming of age story with strong characters and an adventure that is as action-packed as it is mesmerizing. It is 1894 and an alternate world in California. Fifteen-year-old Juanita gets a vision in which a long-dead captain entrusts her with the mission to protect the people. She is to prevent people from boarding the trains to an asylum — the only way to stop a sinister plot by the director of the institution. Follow her on a gritty journey as she sets out to fight evil, disrupting the railroad and tapping into her ancestry to find strength and inspiration. But can her world survive the shock of secrets she'll learn and the moral question of having to kill in order to save the innocent? A tale of love and loss, of loyalty and redemption, filled with mature themes.

Laurel Anne Hill has a great gift for character. I enjoyed the way the protagonist is developed. She is imagined with deep layers of complexity, and this helps a lot with the internal conflict that takes place within her. The themes of love, loss, inhumanity, and many more are skillfully written into the story. The narrative leaves the reader feeling as though they were in a dream world, having an adventure with powerful characters. The story is fast paced, filled with action, and featuring the kind of suspense that gets the reader engrossed in the story, wanting to know what happens next to the characters. The Engine Woman's Light is ingeniously plotted, a gripping story with a setting that reflects the eeriness of a dreamworld.
Faery Sight
Faerie Legacy Series Book 1
Patricia Bossano
2019 Bronze Medal
372 Pages
Check current price
Young Adult - Fantasy - General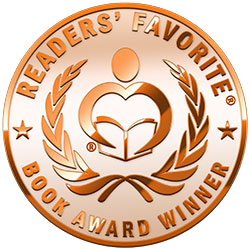 Reviewed by Aimee Carol Dixon for Readers' Favorite

Destiny is difficult to accept, no matter how it presents itself. But when it crashes into Celeste's life, her entire worldview is shattered. Born and raised in the Realm of Faery, magic and the deep appreciation of beauty have suffused everything she's ever known. Now, in her eighteenth year, and with her mother having fallen ill, Celeste encounters her fate. The terrible truth of her parents' betrayal drives her beyond the Realm of Faery and onto the path she was always meant to take. What follows is a harrowing adventure, as Celeste must navigate the traps laid for her by a woman more powerful and treacherous than even the worst faery of legend.

Patricia Bossano's Faery Sight: Faerie Legacy Series Book 1 is a lush narrative that stirs the imagination in perfectly coordinated waves, leaving her readers desperate for more. Powerful and gripping right from the start, Faery Sight opens with a storm rolling in, perfectly paralleling what's happening in the human lands. The medieval-style world Bossano depicts is in a state of flux, in mourning after a tragic accident stole the life of their king. But that is merely the tip of the iceberg, for the story and setting are carefully and cunningly set, full of as many twists and turns as a country road. Bossano takes her time to fully immerse readers in her world, unafraid of easing them into the meat of her plot. Nature is particularly important in Faery Sight, as is the strength of women, and each of these elements is woven into a beautiful, complex braid that culminates in a magical first installment.
Enlightened
Billie Kowalewski
2019 Silver Medal
326 Pages
Check current price
Young Adult - Fantasy - General
Reviewed by K.J. Simmill for Readers' Favorite

Harmony is a student at the best school ever known. It teaches life lessons and experiences. This school is known as Earth. Class students are sent to experience different lives and learn from them. But while they are there, they don't know any of this; they are simply living. This absence of recollection is thanks to the barrier. It keeps their real life separate from their class life. Harmony, however, has found a way to bring thoughts back with her, subtle things like a suggestion. When she shares her method with the class, and she is asked to prove it, something strange begins to happen. A string of accidental deaths centering around the experiment cause herself and Kaleb to die repeatedly as their paths collide. Is this a result of the experiment, or is there something more to these strange events?

Enlightened by Billie Kowalewski is a fascinating read. I loved how this book gave a possible explanation for past life memory in our world and gave a brilliant purpose to reincarnation. The thought that we are each on Earth to learn something and return to a more whole being, who is a sum of all our experiences, is something I have encountered before, but it has been rarely executed in fiction and never in this manner. I loved the characters; they were complex, deep, and real. Each one faces their own challenges on both Earth and in their reality. The bonds and relationships are well developed, and it is evident a lot of hard work and consideration has been involved in ensuring the story flows seamlessly. It has been well executed, especially since it covers Harmony's multiple lives and deaths, and is done in such a manner that it remains clear and concise. This is aided by the alternating narrative, from Harmony addressing the reader personally to her recounting the tales of her experience. Romance, tension, questions, and frustrations are enhanced by the journey of friendship and discovery in this compelling tale. I will certainly be interested to see where book two leads in this series.
Karda
Adalta Vol. I
Sherrill Nilson
2019 Gold Medal
426 Pages
Check current price
Young Adult - Fantasy - General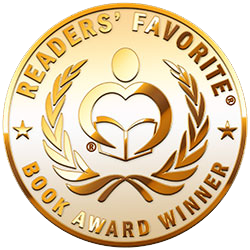 Reviewed by Liz Konkel for Readers' Favorite

Karda by Sherrill Nilson is the first book in the Adalta series. Sent on a mission to Adalta, Marta is drawn into a world of wonder and magical flying creatures called the Karda. She's taken in by warriors known as the Mi'hiru where she forms a telepathic bond with a Karda named Sidhari. The bond is unlike anything she's felt before. After an attack, she discovers someone wants her dead but she doesn't know who would have the motive. She's saved by the handsome and mysterious Altan whom she seems to clash with until everything changes and she starts hearing him in her head. It's clear whoever is behind the attack isn't done trying to kill her. As her relationship with Altan grows, Marta goes undercover to investigate the disappearance of several girls and the mysterious deaths of multiple Karda, but the answers she uncovers may be more than she can handle alone.

Marta is a strong-willed woman who is brazen and fierce. She has this bravery about her that makes her a hero from the very start when she's sent on a mission to another planet. She's a perfect fit in this group of amazing warriors as a woman who is skilled in self-defense and highly intelligent. Marta and Altan get off to a tense start in their relationship as they clash and banter but over the course of the story, they quickly develop a bond which leads to a romance. Their scenes are often sweet and humorous, filled with banter and a genuine progression to love. The romance isn't without some drama as Altan is set up for a political match and Marta isn't the ideal wife for him, but the bond between them makes matters complicated and something they're willing to fight for. They both let their walls down and open up to each other in a way that makes you root for their relationship to succeed.

Sherrill Nilson weaves a mystery into the plot starting with someone wanting Marta dead which ties to the deaths of Karda and missing girls. The mystery unfolds in unexpected ways, taking a darker turn with every twist. The bad guy is jealous and full of hate, using twisted magic to garner power and trying to prove he's better than his brother. Nilson doesn't shy away from darker elements which give the story a grittier feeling at times but it never gets too dark. As she handles this mystery, Marta also is discovering her place and, in doing so, finds where she belongs. Nilson blends various elements of science fiction, magic, action, and romance together for an unforgettable adventure. Karda is a story full of action-packed mystery and romance you won't want to put down until it's over with the end leaving you wanting more.
Secrets of the Home Wood
The Sacrifice
Julie Whitley
2018 Honorable Mention
295 Pages
Check current price
Young Adult - Fantasy - General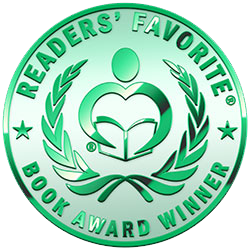 Reviewed by Stephen Fisher for Readers' Favorite

Secrets of the Home Wood - The Sacrifice by Julie Whitley is about a family that lives next a mysterious forest named the Home Wood. There are tales of family members disappearing after crossing the brook where sometimes they don't return. The story begins with the disappearance of Sarah, after an argument with her husband David. When David calls Sarah's workplace, he finds that Sarah never showed up. David rushes out to look for her. Overhearing the conversation on the phone, their son Jonathon, rushes out of the house, but not before his grandfather gives him some fruit and a protein bar for his backpack. One at a time, Sarah, David, and Jonathon are pulled into the alternate dimension. Since David became a hero in this mysterious land when he was Jonathon's age, he is reunited with the Sanigglans. When Jonathon finds his way to the forest kingdom, he is befriended by Pugg, the son of the leader of the Sanigglans. They arrive on the brink of war with the Grue. The chief's wife has been captured by the Grue, and is to be sacrificed during the next full moon. If that happens, all is lost.

Julie Whitley does a magnificent job of traversing back and forth between our family of heroes, making sure to leave each of the characters with a cliffhanger. Her writing style reminds me of Terry Brooks. As the race against time ensues, while the family members are trying desperately to reunite, they are beseeched by desperate events that require them to improvise, and find courage within themselves. Sarah, with the help of her father-in-law's brother, who had disappeared into the Home Wood many years ago, discovers a diabolical plot behind enemy lines. Julie's characters are real, and she really captures the essence of family ties, albeit good guys, or bad. Secrets of the Home Wood is an adventure on all levels, with lots of twists and surprises. Brava, Ms. Whitley!
Contact Author -