Imogen's Destiny
Book 3 of the Chroma Trilogy
B Fleetwood
2020 Finalist
289 Pages
Check current price
Young Adult - Fantasy - Epic
Reviewed by Ruffina Oserio for Readers' Favorite

An extraordinary protagonist, a powerful and cunning enemy, and a stone that holds a secret are among the plot points in this explosive conclusion to the Chroma Trilogy. In Imogen's Destiny, the reader is introduced to a young female protagonist with extraordinary skills — she can see and understand the color of lies. After uncovering the truth about the five hidden marks on her body, she is now certain that she is endowed with a perilous mission and that the survival of her race depends on her. But the Supreme leader will stop at nothing to see her dead. Hiding on earth with her family, she is running out of time as she can't figure out how to unlock the secrets embedded in the sacred stone she's stolen from the Supreme Leader. Can she discover that knowledge before Holan's dark forces find her?

Imogen's Destiny has a strong appeal to fans of I Am Number Four and readers who enjoy extraordinary characters and a strong plot. Author B Fleetwood crafts a hugely entertaining story with an original concept and memorable characters. It is easy to fall for the protagonist. Her frustration is real, her love for her people is so deep she will do anything for them. And while she has strong abilities, there are limitations on her path and this drives her motivation. The prose is beautiful, punctuated by interesting dialogues and vivid descriptions. B Fleetwood keeps it real, and the emotional depth of the story quickly rubs off on the reader. A wonderful reading experience.
Herlot of Alonia
Maria Rosestone
2020 Honorable Mention
426 Pages
Check current price
Young Adult - Fantasy - Epic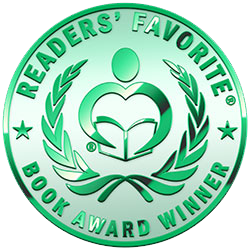 Reviewed by Steven Robson for Readers' Favorite

Herlot of Alonia by Maria Rosestone is without a doubt a classic tale reminiscent of the wondrous adventures of The Lord Of The Rings. Steeped in the small kingdom of Eraska, we fall under the spell of Herlot, her family, friends, and the magical creatures that surround her, as she grows up in a land where riches are measured by the contents of souls, and gold is taboo to all. This is a land where the breath of mystery kisses the chill air, open hearths glow in the reflection of homely hearts, and the magic of times lost touches those worthy. Only evil can shatter this paradise, and it snakes into Eraska, driven by King Felix of the kingdom of Isolda, who is twisted by a desire to overthrow Ipta, the most powerful empire known. When this plague descends on Herlot's village of Alonia, her life is inexorably changed as she is carried through despair and horror, on a journey to save her people and restore the freedom of her country.

Maria Rosestone's Herlot of Alonia is one of those rare gems that instills in the reader a rarefied state of paradox; torn between wanting to discover the story's secrets and equally not wanting the tale to end. The pages of this book literally crackle with wonder, gripping you in a vice you will be unable to shake. The flow of the plot is spot on, with perfect subplots that will allow you to experience the full scope of emotions. All of the characters are superbly molded, and rich in their differences and depth. I loved so many of them, and their relationships, particularly the potential triangle between Herlot, Movo, and Seum, which planted the seeds of infinite possibilities. There were other elements woven into the story that truly enhanced the atmosphere, including but not limited to, the introduction of Benyamin, the mystery surrounding Manni, and even the Rite of Passage. Ms. Rosestone has created a world that evokes a feeling of awe in me, incredulous that such words could emanate from one imaginative mind.
Warden's Reign
A Young Adult Fantasy Adventure (Essence of Ohr Book 1)
Parris Sheets
2020 Bronze Medal
Kindle Edition
Check current price
Young Adult - Fantasy - Epic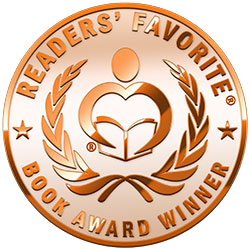 Reviewed by Caitlin Lyle Farley for Readers' Favorite

Ohr is beset with dangers: a wall of magical flames slowly consumes the land and the tyrannical Warden Savairo's obsession with blood magic has brought the populace to its knees. Escapees from the capital city have found refuge in Solpate Forest, a place where the trees walk and the animals are covered in bark and petals instead of fur or feathers. Kole is an apprentice Shepherd, trained to ride the rambling trees, whose eagerness to earn his title from Master Russé instead leads Kole to a peril advancing on the refugee camp he calls home. Kole and everyone he cares about abandon their camp and flee, but on their journey south a new danger emerges: A kayetan—one of the creatures spawned from Savairo's experiments with dark magic—is loose in the forest, hunting for refugees.

Parris Sheets' YA epic fantasy, Warden's Reign, kicks off the Essence of Ohr series by drawing readers into a richly imagined world of walking trees, imprisoned gods, and the corruption of dark magic. Kole has a complicated relationship with his mentor, Russé, and camp leader, Goren, which is further aggravated by the discovery that they've been keeping secrets from him. These frictions add intrigue while Kole's proud determination to prove himself introduces an element of excitement as the kayetan stalks the refugees through Solpate Forest. A layered world mythology folds into the gripping plot, and disaster forces the refugees to make a decision that will decide their future. Unique, imaginative, and well-crafted world-building and a plot rife with danger and startling discoveries make for addictive reading.
Call of Kythshire
Keepers of the Wellsprings Book 1
Missy Sheldrake
2020 Silver Medal
Kindle Edition
Check current price
Young Adult - Fantasy - Epic
Reviewed by Kayti Nika Raet for Readers' Favorite

In Call of Kythshire, the first book in the Keepers of the Wellsprings series by Missy Sheldrake, Azaeli Hammerfel is a young girl training to become a Squire and join His Majesty's Elite. After a hard fight to earn the honor, she is shocked to discover that her name is left out of those going on the King's Quest. Her parents and the rest of her guild are going, even a rival she soundly managed to beat has been bestowed the honor. Despite the slight, she doesn't get a chance to dwell on the injustice long, as tragedy befalls the party. Her mother is missing and her father is gravely injured, raving about mysterious creatures. Determined to find out what happened, Azaeli enlists the help of her best friend Rian. Together they discover the existence of fairies as well as the plot to wipe out the mysterious creatures and steal their magic. Now, Azaeli must not only find out what has happened to her mother but save the kingdom whose fate lies in the balance.

Call of Kythshire by Missy Sheldrake is an engaging young adult fantasy novel. The text is enhanced by bright and lively illustrations that detail many key scenes and characters. Sheldrake unfolds the plot at just the right pace, doling out mystery and intrigue in such a way that Call of Kythshire is nearly impossible to put down. The romance is light and sweet, as most of the focus is on Azaeli's personal growth as opposed to romance. Still, Rian and Azaeli work well together, sacrificing and helping each other achieve their goal which is a big theme in Call of Kythshire. An enjoyable read for fans of young adult fantasy.
Maegics Heir: Druid Quest
Book one, Maegics Heir Series
GL Cramb
2020 Gold Medal
447 Pages
Check current price
Young Adult - Fantasy - Epic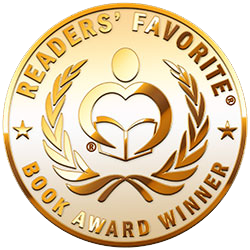 Reviewed by Steven Robson for Readers' Favorite

Mægics Heir: Druid Quest is the first book in the Mægics Heir series by G. L. Cramb that follows the path of young Ariastone Côeurdrægon, known to those closest to him as Arias. The story takes the reader hand in hand on a truly wondrous journey through the land of Aeryth, on a quest his dying father entrusted to him. Tasked with seeking the counsel of a mysterious man named Eschereon, the Druid of Esper, Arias finds he is continually pressed into service in other directions as life imposes its own demands on him. These impositions will lead him to many incredible adventures and unite him with both his past and future in very unexpected ways.

G. L. Cramb's Mægics Heir: Druid Quest is a mystical adventure at its very best. Sharing these experiences with Arias, you will very quickly be drawn into a magical world that is rich and immersive, captivated until the amazing climax unfolds. The story's style reminds me of the Lord Of The Rings and is framed in a language that fully engages you in the foreign world of Aeryth, without being weighed down by complexity. I found, in particular, the relationships between Arias and his animal friends were most precious, with Lilit and Jilly perhaps stealing the show. Reading this book, you can't avoid marveling at the way it weaves a complex, convoluted world into a cohesive epic whilst managing to evoke the full spectrum of emotions. This book is a must-read for anyone looking for high-quality fantasy that will bring a tear as easily as a good laugh.
Amaskan's Blood
Raven Oak
2019 Bronze Medal
440 Pages
Check current price
Young Adult - Fantasy - Epic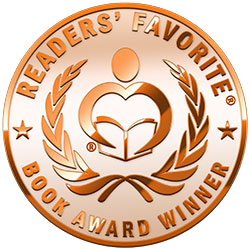 Reviewed by Ruffina Oserio for Readers' Favorite

Amaskan's Blood by Raven Oak is an enthralling fantasy mixed with intrigue and mystery, a narrative that is most suitable for young adult readers and fans of action-packed novels. It is a tantalizing first entry in The Boahim Trilogy and follows Adelei, one of the most dreaded fighters of the Order of Amaska. She is sent into the heart of the Kingdom of Alexander, far from her home in Sadai to face the most dreaded enemy of the Order — her natural father. The one who has always protected the Little Dozen Kingdoms from her enemies finds herself faced with foes that are more powerful than anything she'd ever imagined. The encounter with the Boahim Senate's schemes is enough to blow her mind, but as she progresses, she quickly uncovers a nasty truth — her entire past has been a lie. She has been betrayed, and now there is no retreating. Adelei has to make difficult choices, but can she get herself out of the dilemma when betrayal is so close to home?

This is a novel for readers who enjoy plots filled with twists and intrigue and characters that are emotionally on edge, multidimensional, and solidly developed. The protagonist is sent on a perilous journey, and while intent on bringing justice to a mortal enemy, she unwittingly uncovers facts about her past, facts that have hitherto been hidden from her. The conflict shifts and becomes more internal and psychological, and readers will see her internally tearing apart. Readers will love the deft handling of plot, but the conflict is intrinsically linked to character development and Raven Oak handles it with unique mastery. Amaskan's Blood is written in prose that is fluid, a voice that is confident and is set in a world rife with conflict. It is cinematic and outright entertaining.
The Onyx Crown
Alan Hurst
2019 Honorable Mention
235 Pages
Check current price
Young Adult - Fantasy - Epic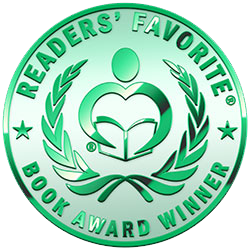 Reviewed by Caitlin Lyle Farley for Readers' Favorite

A quest to restore the heir of the murdered King Toloron to his rightful place as ruler over the provinces of Numeria rests on the fate of three special children, the Khuselas, marked with the sign of the Onyx Crown in Alan Hurst's intriguing debut novel - The Onyx Crown. K'Nan, an infamous warrior, finds Jorann, the first of the children, among the Win-Daji hunters and starts his training immediately. Gesemni, the second of the Khuselas, spends his days as a companion to First Prince's spoilt and witless children, until the day they use him as a scapegoat for their crimes and he flees from East Rhydor. The third Khusela, Sania, is a ward of a brothel until she kills three warriors who attack her home.

Alan Hurst weaves an intriguing tale that is one part coming-of-age for the three destined protectors of the royal heir and one part quest for justice in The Onyx Crown. Jorann, Gesemni, and Sania all follow different paths towards their destiny but Hurst uses small details and coincidences to link them. Although Hurst includes a variety of phrases and names in a foreign language, these are translated in text. The world-building feels a bit thin at times for me, despite Hurst's inclusion of a variety of strange creatures, peoples, and places. The skirmishes in The Onyx Crown are savage and thrilling and a deadly tangle of political intrigue permeates this epic fantasy set in ancient Africa. The Onyx Crown is an entertaining addition to the list of epic fantasy novels based on African geography and myths.
Opal of Light
An epic dragon fantasy (The Keeper Chronicles Book 1)
Norma Hinkens
2019 Finalist
Kindle Edition
Check current price
Young Adult - Fantasy - Epic
Reviewed by Liz Konkel for Readers' Favorite

Opal of Light by Norma Hinkens is the first book in The Keeper Chronicles series. Orlla is a Keeper tasked with the knowledge of ancient runes and the Opal of Light which protects their island. Efyllsseum is a place hidden from the rest of the world by the Light. A place where no one grows old and destruction is kept at bay. Orlla is sent on a mission with her mentor Akolom for the king, sending her away from taking care of a trouble-making younger brother and a father who suffers from memory deterioration. When Orlla learns her brother has been arrested for a dare gone wrong, she's forced to stay on her mission and is unable to return to him. She sees an opportunity to help her brother when he escapes to the mainland. Going after him, she joins the handsome Erdhan in his search for a thief she fears is her brother. Life on the mainland is nothing as she imagined it to be. Orlla is thrown into the middle of a brewing war, forcing her to give away the secrets of Efyllsseum if she's to save her brother and stop a war.

Efyllsseum is a place of an eternal youth where no one outside the island is allowed. Everyone believes it's just a myth. When the island is first introduced it's spoken of as a paradise where they prize their youth and honor the Opal of Light. Dragons are mentioned throughout as part of the myth and origin of the Opal. Orlla has her life laid out before her to be a Keeper and she's been learning from her mentor, but Norma Hinkens quickly shows the reality of Orlla's life. Her brother is a troublemaker who is described as taking advantage of when his mentor drinks so he can do as he wishes and she often wishes he'd apply himself more. Her father shows the downside to eternal youth as he remains looking young but his mind has gone to where he doesn't even recall who she is. Orlla feels it's her responsibility to take care of them and to be the head of the household but when she's tasked with a mission from the King, she has no choice but to do her duty. Her conflict between honoring her duty and loyalty to her family is the root of her journey which leads her to discovering where her loyalty lies and what means more to her: duty or family. The conditions of the mainland are quickly different from what she believed it to be like and this makes her question her role as a Keeper.

She has flirty moments with Erdhan, but it's their relationship that maintains in focus, not a romance. His role in the story provides comedic moments and a sweet friendship develops between them. He changes her perception of life outside the island and gives her an ally to trust. The chapters build up the tension as the story unfolds where the end of each one makes you want to keep reading to see what happens. Opal of Light is an action-packed adventure with a strong heroine who fights against everything she's known to save her family, changes her loyalty to stop a war, and follows her heart.
Where Dragonwoofs Sleep and the Fading Creeps
A.J. Massey
2019 Silver Medal
Kindle Edition
Check current price
Young Adult - Fantasy - Epic
Reviewed by Jack Magnus for Readers' Favorite

Where Dragonwoofs Sleep and the Fading Creeps is a coming of age fantasy novel for young adults and preteens written by A.J. Massey. Ben's life was rather more complicated than that of most 13-year-olds. All he had left of his dad was a broken watch, which he was determined never to part with, and his mom's efforts to make a living for the two of them had meant frequent moves to new neighborhoods -- and schools -- and her working double and sometimes triple shifts. He was still trying to immerse himself in the school he had been in for about six months now, and was summoning up the nerve to ask a girl he liked to go to the dance with him, when he was suddenly thrust into a totally different world. He had found himself alone in a black forest under a crimson sky and was amazed to find that the snow which lay underfoot was uncomfortably warm and burned his face as the flakes descended from above. Ben was all too aware of the white pajamas he wore, and somehow had lost any memory of why he was wearing a broken watch. Where was he? And who could he trust to help him find his way?

Where Dragonwoofs Sleep and the Fading Creeps is exactly the kind of sleeper fantasy that the target audience and the larger adult audience may be inclined to overlook, and there are infinitely many reasons why fantasy lovers and even those, like myself, who are somewhat jaded by fantasy at this point, should pay attention and start reading. Massey's characters are marvelous! Each of the three main characters has a compelling coming of age story and is someone I came to care about. And don't let the dragonwoofs scare you away. No, it's not a child's tale, and the dragonwoofs are critters most of us would love to get to know in the waking world. There's drama in this enthralling spectacle of a tale, deals struck with goblins, hidden menaces and unknown villains populating a parallel world well worth exploring. And yes, there's a mystery as well. What's with the yellow mailbox, and why does it figure so prominently in this well-plotted and original story? Where Dragonwoofs Sleep and the Fading Creeps is one of the finer works of epic fantasy I've come across in some time, and it's most highly recommended.
The Dragon Librarian
Scrolls of Fire Volume 1
Marc Secchia
2019 Gold Medal
518 Pages
Check current price
Young Adult - Fantasy - Epic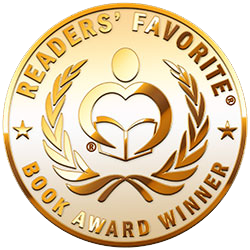 Reviewed by K.C. Finn for Readers' Favorite

The Dragon Librarian is an epic fantasy novel written for young adults by author Marc Secchia, and it forms the first book of the Scrolls of Fire series. In a world unlike our own, where Dragons roam and live in the same realm as humans, a young girl cursed with blindness and disfigurement learns the truth about her own power and strength. Auli-Ambar is taken by sheer kindness from a world of abuse and sent to work as a cleaner of roosts in the magical Dragon library. Ignored by all who meet her, a chance encounter with a young magical scholar starts Auli on a journey that will allow her to feel courageous and powerful at last.

In an immersive story heavily committed to its world-building qualities, fans of hardcore and epic fantasy works are certain to devour every moment of this slow-burning, character-led novel. Author Marc Secchia paints a beautiful, gothic and often bittersweet portrait of Auli-Ambar's dark world, crafting a stunning array of sensations beyond sight for us to enjoy with her. Auli's magic is well thought out and well defined, allowing us to learn with her all the secrets of dragon lore, as well as the characters she meets along the way. Suitable for older YA readers and adults alike, Auli's development is heartwarming, and surrounded by complex, developed lore and language for the world she inhabits, making her journey feel real from start to end. Overall, The Dragon Librarian is highly recommended for epic fantasy fans seeking a new world to fall into, and fall in love with.
Contact Author -