Desert Rice
Angela Scott
2013 Gold Medal
188 Pages
Check current price
Young Adult - Coming of Age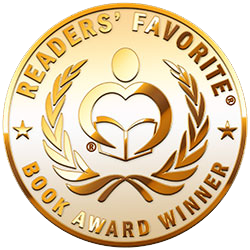 Reviewed by Lisa McCombs for Readers' Favorite

When twelve year old Samantha wakes up to a dead mother, she and her fifteen year old brother Jacob have to hide the body and scramble fast to leave their West Virginia home or face the possibility of being forced into being charges of the state. The prospect of being separated in foster care is not an option. They have to make a run for it, leaving Jacob in control of their destiny. They pack their personal belongings, raid their sparse pantry, collect what money they can find, and flee the confines of their tattered mobile home to ride off into the sunset in their junky Chevy. Days turn into nights and then into days as they struggle to drive on gas fumes, camping in the car and surviving on canned foods. Jacob is aware of the danger of his budding sister's appearance. He cuts her hair and insists that she dress as a boy. Samantha is not happy with this dysfunctional transition into teenage years, but does as her brother says. Their dwindling finances forces them to halt their travels in Arizona long enough for Jacob to find work and for Sam to meet Jesus.

"Desert Rice" is a heart-wrenching tale of two youngsters fighting to stay together and doing whatever is necessary to escape an abusive past. I applaud Angela Scott's depiction of one brother's loyalty and devoted sense of responsibility to his sister. The guilt he feels in not keeping her safe is palpable in every turn of the page. This book is character-driven. The plot flows smoothly with excellent pacing. This book will stay with you long after you close the cover.
The Swastika Tattoo
Geraldine Birch
2013 Honorable Mention
314 Pages
Check current price
Young Adult - Coming of Age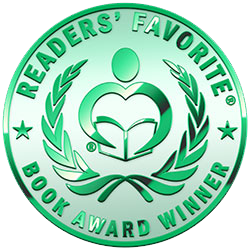 Reviewed by Alice DiNizo for Readers' Favorite

The year was 1944 and twenty year old Rudolph Meier was a Nazi POW working in local cotton fields while he was held at Camp Papago Park near Phoenix, Arizona. He was serving as a radio operator on a German submarine stationed near the eastern coast of the United States. After it was bombed the survivors were taken captive. Rudolph, or Rudi, still believes in Adolph Hitler and the Third Reich of Germany; he was convinced that Hitler had put food on the Germans' tables, given them work, and made life better for them than it was under the Wiemar Republic and the injustice it brought Germany from the Treaty of Versailles. Rudi was a twelve year old boy when he became a willing member of the Hitler Youth, despite the unspoken caution of his grandparents with whom he lived. He even had a swastika tattooed on his right arm. As a POW, Rudi met Bob Feller and his mother and sickly father Vern who owned the cotton farm where he worked. Rudi was adamant in his beliefs that America is a country of mixed races with a foolish love of individual freedom. Then, he got to know the Fellers, who were Jewish, and watched the American guards at Papago Park. Will Rudolph Meier rethink his hardened beliefs and the intolerance of other people and their cultures?

"The Swastika Tattoo" by Geraldine Birch is a brilliant, extremely well-written book that demonstrates how a young German POW, indoctrinated by his school teachers and leaders came to question the intolerance of other people and cultures. The characters and dialogue are fine. Rudolph, Bob Feller and his mother, Ruth, Rudi's friends, his grandfather and grandmother and all the other characters are all believable and highly relevant in the story. The plot proceeds realistically to the story's end. The author's glossary of German words and their meaning is a terrific asset to readers. The essay questions help reinforce the message behind this book. This book is a potential classic, for it portrays the world so accurately.
There Comes a Prophet
David Litwack
2013 Bronze Medal
266 Pages
Check current price
Young Adult - Coming of Age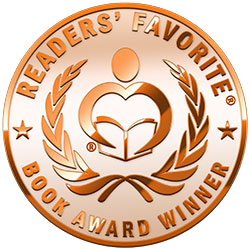 Reviewed by Fiona Ingram for Readers' Favorite

Nathaniel, Orah, and Thomas, best friends since childhood, live a peaceful, bucolic existence in Little Pond, a place as small as its name suggests. Their lives are simple, governed by the teachings from the Temple, and the ministrations of the Vicars and their squadron of Deacons. Hints of the past, the 'darkness', are resolutely squashed by the Vicars who explain that to doubt is to reject the 'light' of their teachings. Subsequently, the perceived 'magical' elements of the past are crushed in favor of so-called mystical teachings. For a thousand years, this peaceful existence continues. Nevertheless, secrets have a way of revealing themselves. Nathaniel doesn't accept the Vicars' teachings; he believes there is more to life. A legend exists of earlier magic, hidden away in a place called the Keep. The secret path to the Keep has been preserved by Keepers, who will pass on the clues to a group called Seekers. But of course no one dares question the Temple, until Thomas is taken away for a 'teaching,' and he comes back broken in mind and spirit. Seeds of rebellion grow in Nathaniel, and come to fruition when his friend Orah is taken. Determined to save her, Nathaniel ends up in the prisons of Temple City, and finds out the truth from a long-time prisoner. Armed with knowledge, he sets forth with Thomas and Orah to find the Keep. Can they survive the journey, and can they inspire their people to realize the truth behind the Temple? Will the fulfillment of their mission destroy their world?

Author David Litwack has created a believable dystopian world devoid of technology. Technology overtook humanity (perhaps a salutary lesson here?) and led to social collapse. Hints of the hideous effects of indoctrination in a totalitarian society remind us of the dangers of the suppression of knowledge. This is a coming-of-age story, a tale of friendship and loyalty, and of self-discovery and self-belief. Each of the friends discovers their own talents, and with that, their purpose in life. The author takes a philosophical approach and engages readers in ideas of freedom and choice, both personal and of thinking. This is such a well-written book, with so many thought-provoking concepts, that I am sure readers will thoroughly enjoy it and appreciate the author's message.
The Domino Effect
Andrew Cotto
2012 Silver Medal
238 Pages
Check current price
Young Adult - Coming of Age
Reviewed by Joy Hannabass for Readers' Favorite

Danny Rorro lived in the neighborhood in Queens where he has lived all his life. Danny made life fun and interesting for himself and enjoyed making others laugh. "The Domino Effect" is the story of Danny's life and the series of painful defeats that left him scarred and isolated from his neighborhood, his parents and his childhood when he was known as "Domino". Danny changed schools because of some problems, so he is now in Harden Academy, a boarding school in NJ. In his book "Domino Effect", Andrew Cotto takes us inside the life of Danny through his high school years. This is a well-written, wonderful, and fast read! I liked Danny from the beginning. He reminds me of my own son. His personality is fun and witty and he is a person people enjoy having around. But life changed for Danny when he was attacked at his old school. Going to boarding school had its own quirks; a lot of issues Danny had to face and some really weren't due to his fault. The characters in this story are fun and believable and very well developed, and they relate to each other well, keeping the reader glued to their chair because sometimes it is difficult for to take a break from reading. I just had to find out what was going to happen next with Danny!

Wow, I loved this book, and I loved Danny. I was heartbroken for him each time he had to face the difficult issues and situations that came his way. But he ended up being the hero, with his dad supporting him all the way. I think anyone would enjoy reading this fun-loving story. Why not grab a copy to read and enjoy for yourself?
Reichold Street
Ronald L. Herron
2012 Gold Medal
291 Pages
Check current price
Young Adult - Coming of Age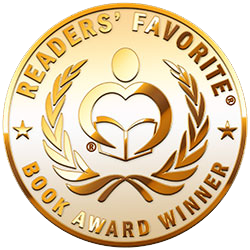 Reviewed by Lorraine Carey for Readers' Favorite

"Reichold Street" is an extremely moving account of a group of boys who come of age during the turbulent 1960's. It begins as a place where young boys played ball in the street but in its later years it was riddled with suicide, thugs and crime. It starts off with a mysterious family moving into an average neighborhood where several boys have already formed a genuine bond of friendship. Within the dynamics of this family is a very tortured and angry bully who struggles to fit in with this dynamic bunch. Albert Parker and his family begin to give Reichold Street a run for their money with family issues of mental and physical abuse. As Albert becomes labeled as the bad bully here you will surprisingly see his character revealed later on as a product of his abusive father and the environment. He was a boy with a destiny already marked for failure. The early events flow as each boy in the gang holds a specific role and so many vivid details are portrayed as these boys experience the pleasures and pains of adolescence. The boys will witness such tragedy and triumph. The story will spiral as it chronicles the boys' lives after graduation. You will be moved by Albert's shady beginnings to find out the real story behind all the madness. Some walked away from this neighborhood in fame or defeat and some never survived the haunting essence of this place they called Reichold Street.

Ronald L. Herron is a master of the art of character development. You can hear each voice clearly as they relate relate their experiences on Reichold Street. For a work of fiction this brings to life some of the real tragedies that had occurred during that time. I believe this book will appeal to a vast audience, and as a reading specialist, I feel this is a great piece of literature for young boys and would be a wonderful addition to any school library.
Griffin's Fire
Book Two: Fire
Darby Karchut
2012 Bronze Medal
200 Pages
Check current price
Young Adult - Coming of Age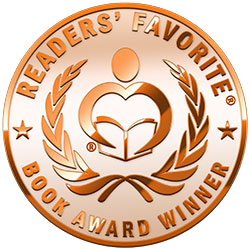 Reviewed by Tamera Lawrence for Readers' Favorite

Griffin is a supernatural teen, who is meant to be a Terrae Anglus. Basil, his trainer, was to see him through his Proelium. But because of his former master's deceit, Griffin has become just an ordinary human. Though Griffin hates being a human, he tries to accept his fate. Katie, his human girlfriend, helps him in the process, encouraging him to go to public school. As Griffin begins classes, he is faced with being an outsider and is even bullied by Nash Baylor and his team mates. Griffin grits his teeth and endures through his struggles, despite illness and headaches. But Griffin longs to be an angel again in spite of the assumption that it can never be. Then comes a day when all that changes, for Griffin discovers a secret - a secret that will change everything.

"Griffin's Fire" is a well-written fantasy novel with some interesting characters. Basil is a great mentor and protector, whose loyalty to Griffin is honorable and yet grows more father-like though the two are often at odds with one another. The banter between the characters has some great sparks.

Without the benefit of reading the first book in this series, I could have used a bit of background in the beginning of this story to help set the scene and plot. But I quickly caught on and enjoyed this charming well-written novel. The writing has a nice flow to it and the story line is interesting. A good read!
Abby
Lisa A. McCombs
2012 Honorable Mention
184 Pages
Check current price
Young Adult - Coming of Age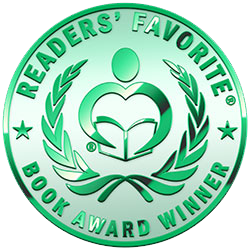 Reviewed by Lynette Fowlston for Readers' Favorite

"Abby" by Lisa A. McCombs is a delightful read that is appropriate for teenage girls as well as well as adults. The reader is taken on a journey through the school year by seventh grader Abigail Van Buren Masterdon. Abby, her mother, and little brother Joey have come home to Monongah Virginia. Abby's father died when she was young, her mother has done her best considering she is a single parent. They had to move around a lot. In Monongah everyone seems to know them or at least her mother. While working on an English assignment to research a newspaper story, Abby just happens to come across "Dear Abby." She writes in her journal to Abigail Van Buren almost daily, Abby is finding out more and more things about where they are living. This is where her mother is from as she discovers aunts, uncles, cousins and most of all grandparents, but what is most devastating is that she learns her mother has MS. From her mother's heath and school work to boyfriends and cheerleader bullies the reader lives an interesting and often trying year with Abby.

This is a very interesting story, even though it is written as the daily journal of a twelve year old seventh grader. As you read it you would think that you are reading a true account although the book is fictional. The book shows how a twelve year old girl comes to terms with health issues and is grown up enough to help her mother and how writing to Dear Abby in her journal helps her overcome a problem with bullies instead of fighting them. I think all girls from twelve years old and up should read this book as it shows how they too can overcome adversity.
The Crystal Princess
Kimberly Norton
2011 Silver Medal
124 Pages
Check current price
Young Adult - Coming of Age
Reviewed by Daylin M. for Readers' Favorite

The Crystal Princess, written by Kimberly Norton, is an enticing story about Kelly, an eighteen-year-old girl who lives the perfect life, including having a superstar football player boyfriend. Then one day at school, she's abducted by her real family, her sisters and mother who are part of a witch's coven that Kelly knew nothing about. The story follows Kelly as she learns the ways of the witches and discovers that she is in fact being hunted by other witches who wish to have her powers. As long as Kelly can stay alive until midnight of All Hollow's Eve, she will become immortal. To make things even more complicated, she falls in love with a member of the Mi Wuk Indian tribe, which is very frowned upon by witches and the Indians. Kelly must use her powers to save her family from the evil witches and also save her true love.

The Crystal Princess is a very interesting story with many details about Kelly's life after she is abducted. I wish there had been a lot more about her life before the abduction, so we can see how different the two worlds are. Although a relatively short book, it was very fast paced and an exciting read. The love story worked well and added to the appeal. I would recommend this everyone 12 and older.
Heal The Wounded
Lynn Dove
2011 Bronze Medal
Kindle Edition
Check current price
Young Adult - Coming of Age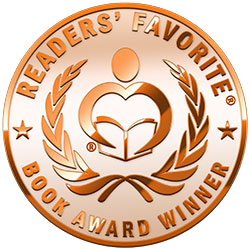 Reviewed by Lynette Fowlston for Readers' Favorite

In book two of Lynn Dove's Wounded Trilogy, Heal The Wounded, the author takes the reader once again into the lives of the families from the first book as they struggle with their own set of problems. Each teenager is still trying to cope with the death of Ronnie; they all have a healing process to go through as their faith is tested to the max. Jake's family is facing his mother's fight against cancer, while Leigh's family is displaced due to a fire. Leigh and Jake's relationship is tested. Ronnie's brother, Tim, has his own demons to face. Being bullied at school causes him to become self-destructive. There is one special character in this second book that I would like to think of as a little guardian angel: Cassidy, a five year old living with her grandmother, who seems to bring a smile to everyone in the hospital and helps bring a healing process to Tim.

As with the first book, there are many issues dealing with the teenage years and family issues. Each character fights to hold onto his faith in the midst of many upsets and trials. Not only is this a book for teens but also for adults. In today.s world, it's such a busy life that parents seem to ignore the warning signs of their teenagers. I recommend parents and child alike read this book.

Look for the final installment "Love The Wounded" in 2011.
Class Collision
Fall From Grace
Annette Mackey
2011 Gold Medal
306 Pages
Check current price
Young Adult - Coming of Age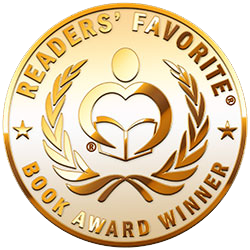 Reviewed by Kristie Ingerto for Readers' Favorite

I found "Class Collision" by Annette Mackey to be engrossing and satisfying. The characters, specifically David, are realistic and well-developed. A great deal is learned about the characters from their relationships with each other and how they interact. David's point of view really made the book easy and enjoyable to read.

The book begins with the family enjoying breakfast on atypical day. Maybe not atypical day for most readers as mother is giving the servants their orders for the day, but the whole scene is so realistic that the reader is pulled into the room with the family. David is a boy living a life of luxury. He is adored by his mother, tortures the household servants and is a leader to his older brother Alex. One day life changes when Alex and David are kidnapped and held for ransom. David is not in control, and his life drastically changes. Once David meets Linda his life is changed once However, she does not know who David is.

This book is jam-packed with the things that make a book enjoyable to read - likable characters, relationships, emotions, conflict, mystery, and romance. The ending will leave you wanting more as you will be drawn into the characters' lives.
Contact Author -