Griffin's Fire
Book Two: Fire
Darby Karchut
2012 Bronze Medal
200 Pages
Check current price
Young Adult - Coming of Age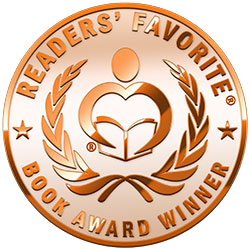 Reviewed By Tamera Lawrence for Readers' Favorite

Griffin is a supernatural teen, who is meant to be a Terrae Anglus. Basil, his trainer, was to see him through his Proelium. But because of his former master's deceit, Griffin has become just an ordinary human. Though Griffin hates being a human, he tries to accept his fate. Katie, his human girlfriend, helps him in the process, encouraging him to go to public school. As Griffin begins classes, he is faced with being an outsider and is even bullied by Nash Baylor and his team mates. Griffin grits his teeth and endures through his struggles, despite illness and headaches. But Griffin longs to be an angel again in spite of the assumption that it can never be. Then comes a day when all that changes, for Griffin discovers a secret - a secret that will change everything.

"Griffin's Fire" is a well-written fantasy novel with some interesting characters. Basil is a great mentor and protector, whose loyalty to Griffin is honorable and yet grows more father-like though the two are often at odds with one another. The banter between the characters has some great sparks.

Without the benefit of reading the first book in this series, I could have used a bit of background in the beginning of this story to help set the scene and plot. But I quickly caught on and enjoyed this charming well-written novel. The writing has a nice flow to it and the story line is interesting. A good read!
The Crystal Princess
Kimberly Norton
2011 Silver Medal
124 Pages
Check current price
Young Adult - Coming of Age
Reviewed By Daylin M. for Readers' Favorite

The Crystal Princess, written by Kimberly Norton, is an enticing story about Kelly, an eighteen-year-old girl who lives the perfect life, including having a superstar football player boyfriend. Then one day at school, she's abducted by her real family, her sisters and mother who are part of a witch's coven that Kelly knew nothing about. The story follows Kelly as she learns the ways of the witches and discovers that she is in fact being hunted by other witches who wish to have her powers. As long as Kelly can stay alive until midnight of All Hollow's Eve, she will become immortal. To make things even more complicated, she falls in love with a member of the Mi Wuk Indian tribe, which is very frowned upon by witches and the Indians. Kelly must use her powers to save her family from the evil witches and also save her true love.

The Crystal Princess is a very interesting story with many details about Kelly's life after she is abducted. I wish there had been a lot more about her life before the abduction, so we can see how different the two worlds are. Although a relatively short book, it was very fast paced and an exciting read. The love story worked well and added to the appeal. I would recommend this everyone 12 and older.
Heal The Wounded
Lynn Dove
2011 Bronze Medal
210 Pages
Check current price
Young Adult - Coming of Age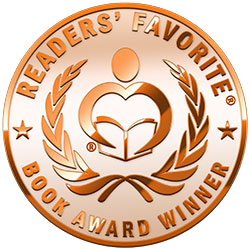 Reviewed By Lynette Fowlston for Readers' Favorite

In book two of Lynn Dove's Wounded Trilogy, Heal The Wounded, the author takes the reader once again into the lives of the families from the first book as they struggle with their own set of problems. Each teenager is still trying to cope with the death of Ronnie; they all have a healing process to go through as their faith is tested to the max. Jake's family is facing his mother's fight against cancer, while Leigh's family is displaced due to a fire. Leigh and Jake's relationship is tested. Ronnie's brother, Tim, has his own demons to face. Being bullied at school causes him to become self-destructive. There is one special character in this second book that I would like to think of as a little guardian angel: Cassidy, a five year old living with her grandmother, who seems to bring a smile to everyone in the hospital and helps bring a healing process to Tim.

As with the first book, there are many issues dealing with the teenage years and family issues. Each character fights to hold onto his faith in the midst of many upsets and trials. Not only is this a book for teens but also for adults. In today.s world, it's such a busy life that parents seem to ignore the warning signs of their teenagers. I recommend parents and child alike read this book.

Look for the final installment "Love The Wounded" in 2011.
Class Collision
Fall From Grace
Annette Mackey
2011 Gold Medal
306 Pages
Check current price
Young Adult - Coming of Age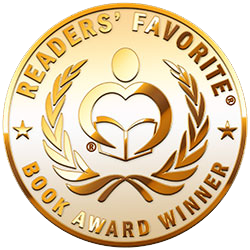 Reviewed By Kristie Ingerto for Readers' Favorite

I found "Class Collision" by Annette Mackey to be engrossing and satisfying. The characters, specifically David, are realistic and well-developed. A great deal is learned about the characters from their relationships with each other and how they interact. David's point of view really made the book easy and enjoyable to read.

The book begins with the family enjoying breakfast on atypical day. Maybe not atypical day for most readers as mother is giving the servants their orders for the day, but the whole scene is so realistic that the reader is pulled into the room with the family. David is a boy living a life of luxury. He is adored by his mother, tortures the household servants and is a leader to his older brother Alex. One day life changes when Alex and David are kidnapped and held for ransom. David is not in control, and his life drastically changes. Once David meets Linda his life is changed once However, she does not know who David is.

This book is jam-packed with the things that make a book enjoyable to read - likable characters, relationships, emotions, conflict, mystery, and romance. The ending will leave you wanting more as you will be drawn into the characters' lives.
Contact Author -