The Changing Season
Steven Manchester
2016 Bronze Medal
276 Pages
Check current price
Young Adult - Coming of Age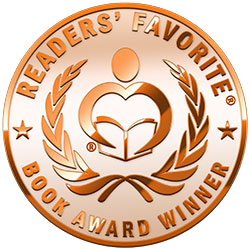 Reviewed by Lisa McCombs for Readers' Favorite

High school graduation is a rite of passage both painful and full of celebration. Billy and his buddies met the challenge head-on, ready to face the unexpected future. Parties were planned, summer jobs lined up, and the finishing touches on the conclusion of childhood stared them in the face. Mark knew what he wanted to do with his life. Charlie was keen to pursue a vocation in law enforcement. Billy was still undecided about what course his college career would take. As he delves into a summer stint at a local animal shelter, an unexpected idea forms; blurring the lines between right and wrong. When tragedy intrudes on an otherwise phenomenal summer, Billy is torn between doing the right thing and keeping his friend's secret a secret.

The Changing Season by Steven Manchester is a powerful tale of young adult consequences. At an age when we believe we know it all, Billy exhibits the first signs of adulthood while struggling to hang on to the last traces of his childhood. The painful transition into mature attitude is evident in Manchester's story of spiritual growth. With young adult "boy" themed books a rarity, Manchester brings the reader a story reminiscent of the classics. As Billy mumbles, "They can keep this whole adulthood thing," I was reminded of such literary greats as Catcher in the Rye and A Separate Peace. The Changing Season is certain to join the ranks of such classics. Lovely story! I really enjoyed it.
The Last of the Firedrakes
Farah Oomerbhoy
2016 Silver Medal
384 Pages
Check current price
Young Adult - Coming of Age
Reviewed by Janelle Fila for Readers' Favorite

The Last of the Firedrakes by Farah Oomerbhoy is a young adult fantasy about a sixteen-year-old orphan named Aurora who gets kidnapped and taken into the magical world of Avalonia. There is dangerous magic in Avalonia and a wicked queen who has proven she will stop at nothing to rule all seven kingdoms. When Aurora is dumped into this magical mix, she unexpectedly threatens to destroy the queen's plans. Aurora is helped by a wide range of interesting characters including Rafe, a handsome mage, a magical Pegasus, and a young fairy. The group heads across Avalonia to discover Aurora's past and help her understand the wickedness of the queen. Can Aurora stop the queen from leaving the entire kingdom in darkness? Or does she just want to go back to her safe, boring life on Earth and forget that anything magical could ever happen?

This is a nice fantasy story with some traditional elements that fantasy fans will recognize and appreciate. It is a good damsel in distress story, how an ordinary girl discovers that she might have the power within her to change the world. The world building is beautiful and I like the fact that there are human characters and fairy and fae characters. That really made the book more complex for me and I think other readers will enjoy learning more about these magical creatures. In fact, it is the journey of discovery for Aurora and the reader that makes this an interesting story.
Wind Catcher
A Chosen Novel
Jeff Altabef and Erynn Altabef
2015 Gold Medal
353 Pages
Check current price
Young Adult - Coming of Age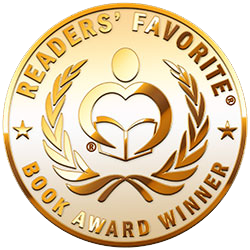 Reviewed by Jack Magnus for Readers' Favorite

Wind Catcher: A Chosen Novel is a young adult fantasy novel written by Jeff Altabef and Erynn Altabef. Juliet Stone feels like she's being torn in two different directions. Her mother, a successful Native American lawyer, has enrolled her in an exclusive preparatory academy, Bartens. Juliet misses the friends she's always gone to school with, and the girls at Bartens haven't been very welcoming. Her mom is going on a business trip for a few days, and Juliet's irritated that her grandfather, Sicheii, will be coming to stay with her. She has always been very close to her grandfather but not so much lately. Juliet decides to play hooky for the day and calls her best friend, Troy, to see if he'll come along.

Jeff Altabef and Erynn Altabef's young adult, coming of age fantasy, Wind Catcher: A Chosen Novel, is well-written and highly entertaining. Juliet is a strong and fearless character who just wants to be a normal kid, but her destiny is something entirely different. I particularly enjoyed her interactions with her grandfather, Sicheii, who is a Native American medicine man, and Troy, her childhood friend and companion. Wind Catcher is also filled with action and adventure as Juliet and Troy try to find out the mystery behind an old photo Juliet found. This very unique and refreshingly original contemporary fantasy has elements of high epic fantasy woven throughout it, and it will surprise and delight even the most jaded fantasy readers. I'm looking forward to reading the next book in The Chosen series. Wind Catcher: A Chosen Novel is most highly recommended.
Jamaal's Journey
John McCormack
2015 Finalist
240 Pages
Check current price
Young Adult - Coming of Age
Reviewed by Maria Beltran for Readers' Favorite

Jamaal's Journey by John McCormack has a story line that must be vaguely familiar to anyone who has gone through the joys and pains of high school life. An African American student and a likable senior student, Jamaal is in his final two months at Spring Valley High School when Taneeka, the new girl in class, captures his heart. What follows is a roller coaster ride of friendship, hope, intimacy, love, rejection, frustration and revelation together with Jamaal, his school friends and their speech teacher, whose influence on his students will stay with them for the rest of their lives. What makes Jamaal's Journey highly entertaining is the collection of interesting characters interacting with each other in one of the most difficult and exciting times of their lives - adolescence.

Winner of the Finalist Award for African-American Fiction in the 2015 Beverly Hills International Book Awards, Jamaal's Journey certainly does not disappoint readers. There are many coming of age novels dealing with adolescence and high school life, but few are as insightful and entertaining as this one. Reading the book is like listening to Jamaal himself intimately talking to you about his innermost thoughts and feelings. Fast paced and moving from one scene to the next in quick succession, it draws the reader into the lives of the other kids in Jamaal's social circle. And, as if without meaning to do so, the story exposes a number of social issues that sadly plague our society today and affect the lives of most young people. Jamaal's Journey ends on an optimistic and realistic note, and this is just one of the reasons why this story will certainly capture your heart!
The See-Through Leopard
Sibel Hodge
2015 Honorable Mention
Kindle Edition
Check current price
Young Adult - Coming of Age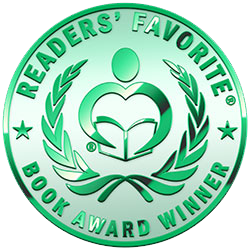 Reviewed by Mamta Madhavan for Readers' Favorite

The See-Through Leopard by Sibel Hodge is the story of Jazz who meets with an accident and loses her mother. The accident leaves some facial scars which make her conscious of her looks. She falls into a kind of depression. It is at that phase in her life that her father decides to move to a game sanctuary in Kenya. She finds an orphaned leopard cub there and her association with that animal takes her on a path of healing and love.

I found the book beautiful with lovely moments. The book has a purpose and a moral that is highly motivational. A percentage of the proceeds of the sales of this book goes to Panthera, an organization dedicated to preserving and protecting the wild cats of the world. The book teaches you how to love and heal yourself. It is the journey of a girl who finds love, discovers herself, and finally embarks on a journey of mental and spiritual healing.

The See-Through Leopard touches you on many levels. The love and compassion Jazz feels for the leopard is worth mentioning. The book has an educational theme which speaks about the extinction of animals, poaching, and endangered species. The story has a circular effect. The emotions are raw and it calls out to humans to rise and protect these wild cats before all of them disappear from the earth. The backdrop of the African jungle makes the story and narrative scenic.
Weresisters
Jade Clark,Shelley Stoehr
2015 Honorable Mention
Kindle Edition
Check current price
Young Adult - Coming of Age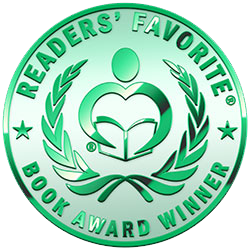 Reviewed by Charity Tober for Readers' Favorite

Weresisters by Jade Clark and Shelley Stoehr is an action-packed young adult paranormal read. The book is divided into two sections following two different characters: Kyra and Selene. The first half follows Kyra, a 16-year-old girl who cannot recall anything from her life before the age of ten. Kyra has the interesting ability to "mind speak" with her adopted dad and ends up becoming a werewolf. This is when things get crazy because not only is she a new werewolf, but now there is an insane guy hunting her down, intent on making her his new lab rat. The second half of the book follows Selene, another werewolf, who unleashes her blood lust when she kills a human. This puts her on the run as she attempts to control her raging wolf nature and keep her abilities under control. The author does a superb job of seamlessly weaving the two halves of the book together, creating one cohesive storyline.

I found Weresisters to be an entertaining and suspenseful story. I liked how the author wove the two stories of Kyra and Selene into one book and the book cover sums up the characters perfectly. A central theme that I got out of the book was that no matter what life throws at you, no matter what dire circumstances you find yourself in, you must remain strong and true to yourself. You can come out stronger and more resilient on the other side if you try. The two protagonists were very strong female leads and I think readers and fans of young adult paranormal genres will find a lot to like here.
The Crossings
Barry Kienzle
2015 Bronze Medal
176 Pages
Check current price
Young Adult - Coming of Age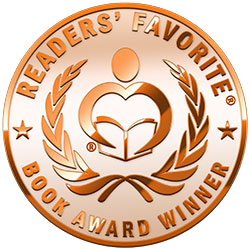 Reviewed by Tracy A. Fischer for Readers' Favorite

The Crossings by Barry Kienzle is a delightful coming of age story that follows young George "Georgie" Martin as he hops on a freight train from his home near Cincinnati, Ohio, determined to experience the Mardi Gras celebration in New Orleans. Georgie, once an innocent altar boy, crosses paths with many unique individuals. From each, he learns a valuable life lesson. Georgie's experiences help him to grow from a child into a man, from a naïve little boy into a wiser soul. Georgie is dealt a significant blow during his journey, and it is during this journey that he learns the importance of depending upon oneself and others, the importance of self-sufficiency as well as inter-connectedness.

Barry Kienzle's debut work is a lovely story of adventure, growth and maturation. It would appeal to readers young and old, but is targeted towards a young adult audience, a niche it fits well. The Crossings has many lessons to teach its readers, but not in a preachy, interminable fashion. I found the book to be an easy to follow read, short enough to read in one afternoon, and very well worth the time. It is clear that Mr. Kienzle spent a great deal of time researching the time period in which this story takes place, the 1930s, and that this book was very lovingly written. Based on an actual experience in the life of the author's father, this book was a joy to read. Through Georgie's travels, we are taken along on his passage from boy to man, and it's a trip worth taking.
Seventh Dimension - The King
A Young Adult Fantasy
Lorilyn Roberts
2015 Silver Medal
252 Pages
Check current price
Young Adult - Coming of Age
Reviewed by Emily-Jane Hills Orford for Readers' Favorite

Daniel is a teenager with an unusual talent: he can read people's thoughts. He's also a young Jewish boy living in 2015, one with a troubled past that is marred by disappearances and deaths of loved ones that ultimately sent him to a psychiatric facility for rehabilitation. He quickly learns that rehabilitation isn't something that science can fix and he leaves in frustration, only to return home and have his world literally disintegrate around him. That's when he travels back in time to the first century, to an Israel that is totally foreign and a life that challenges not only his well being, but also his shattered beliefs, his shattered faith. Daniel crosses paths with Jesus of Nazareth. He meets others from this time period, good people and not-so-good people, and he chooses diverse paths in the misconception that money will solve his problems. In the end, he loses all that he earns in this first century world, justifying a need to find a purpose, to reclaim his Jewish faith and heritage, and to come to understand this person - this rabbi, this teacher, this healer - that people are claiming is the Son of God.

Lorilyn Roberts has written a thrilling time travel story that will inspire young readers to look into themselves to discover their beliefs and their faith, and to strengthen their passion to follow their God. This is a page-turning thriller, a coming-of-age time travel fantasy that challenges a young man's faith and belief in God.
The Turquoise Tattoo
Vaya Dauphin
2014 Finalist
286 Pages
Check current price
Young Adult - Coming of Age
Reviewed by Maria Beltran for Readers' Favorite

Vaya Dauphin's novel, The Turquoise Tattoo, is a mystical tale set in North Island, New Zealand. Scarlet Flint's mother is dead and she is left by her absentee father in the care of her Aunt Sarah. The young woman is telepathic and before her departure from Australia to New Zealand, where her Aunt Sarah is opening a veterinary practice, she starts to be bothered by new images that keep appearing like turquoise tattoos on her skin. In her new school in Waihi College, she picks a fight with Manu James and meets Sterling, who tells her that she has special abilities given to her by her Maori ancestors. Scarlet thus discovers her elemental powers and learns the secrets of her past. In the process, she is caught in an ancient battle that for her is a matter of life and death.

The Turquoise Tattoo is a young adult coming of age fantasy that takes us from Australia to the Maoris of New Zealand. As we follow the adventures of unwilling elemental Scarlet Flint, we cannot help but empathize with her. Technically an orphan, she is ripped away from Australia and thrown into a new environment that is foreign to her. In the first few chapters of the novel, Vaya Dauphin has successfully set the stage for the next chapters in Scarlet's life and, at the same time, intensifies the reader's curiosity and excitement. What follows certainly does not disappoint - and the ending is something that one may not expect at all. Written with just the right pace and in crisp language, the plot of the story is as fluid as it is creative. This is a book that will keep you burning the midnight oil until the very end.
The She Wolf
T.L. Needham
2014 Honorable Mention
114 Pages
Check current price
Young Adult - Coming of Age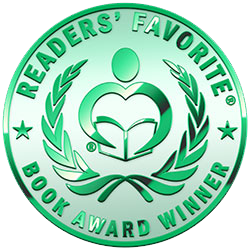 Reviewed by Jack Magnus for Readers' Favorite

The She Wolf is a fantasy novella for young adult and preteen readers written by T.L. Needham. Ted Bredwell and his family have moved away from their house in the city to the outer suburbs. Ted's not too thrilled with the change, but his parents have explained it all to him. His dad had been out of work for a year, and they needed to sell their house. The builder of this new housing development had offered them this rental property at an affordable rate. Still, Ted misses the city and wonders about the farms and wilderness surrounding him. When we first meet him, it's a late summer evening and he and his little sister, Skye, are waiting for their parents to come home. They're late and both kids are hungry. Ted's on the front porch with his dog, Chase, when suddenly Chase is up and alert. They see a huge dog where the pasture lands meet the woods and hear a mournful howl, and Chase breaks free to pursue it. Ted's parents do finally arrive with all their possessions, but Chase doesn't return.

T.L. Needham's young adult and preteen coming of age fantasy, The She Wolf, is engaging and quite fun. Ted's adventures in the woods across from his house are marvelous, and the author's deft touch with nature writing makes each scene come alive. Coming of age stories are one of my favorite genres and The She Wolf did not disappoint my expectations. Ted conquers fears and risks parental displeasure and injury to find his missing dog. Along the way, he discovers an inner strength and resolve, and comes to appreciate and love the natural surroundings of this new home and its inhabitants. There's so much to The She Wolf: adventure, mystery, fantasy and football, and it's all beautifully put together. It's highly recommended.
Contact Author -