The King of FU
Benjamin Davis
2019 Silver Medal
146 Pages
Check current price
Young Adult - Coming of Age
Reviewed by Maria Beltran for Readers' Favorite

The King of FU, written by Benjamin Davis and wonderfully illustrated by Nikita Klimov, is a coming of age novel that belongs to a class all its own. This is a memoir written somewhat like a modern epic poem and is divided into three parts. Umbilical Cords, the first chapter, deals with the author's birth and early memories. The second chapter relates his 1990s childhood in the United States of America while the last chapter is on his adolescence when he "trains" to be an adult. This little boy is raised by a career oriented single mother and he certainly is not lacking in mischief and imagination. Enrolled in a Catholic school for middle school, he is introduced to pot, girls and more pot, as he tries to solve the mysteries of life.

Benjamin Davis' The King of FU is not your usual memoir and it unravels inside his mother's womb, literally and figuratively. It is absolutely a curious and highly interesting read, from beginning to end. Growing up on the threshold of a technological revolution, the King of FU journeys through life as a very confused adolescent boy at a time when even adults seem to be as confused. And here, in a magically realistic and poetic way, readers can join him on his journey, and it is definitely an exhilarating ride. Dark, creative, sarcastic, edgy and playful, Benjamin Davis' creative writing style is unique and Nikita Klimov's illustrations are a perfect fit to a story that reveals the answer to one of life's greatest mysteries.
Captain Fin
Amanda M. Thrasher
2019 Gold Medal
432 Pages
Check current price
Young Adult - Coming of Age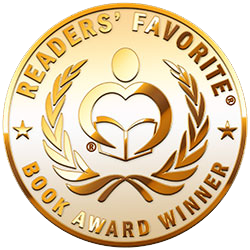 Reviewed by K.C. Finn for Readers' Favorite

Captain Fin is a work of young adult fiction penned by author Amanda M. Thrasher and adapted from a screenplay by Kevin James O'Neill. In this tale, we find our hero Hannah Gunner in a state of turmoil regarding the secrets unveiled about her life. Hannah doesn't really know the full particulars of who she is, and so she forms a trio of inquirers with her boyfriend Cash and best friend Lindsay to discover the truth about herself. She must distinguish between memories and dreams to uncover reality, coming face to face with the ghosts of her past and the elusive Captain that haunts her still.

This is a fascinating tale that certainly has much to offer its young adult readers, with likeable lead characters, hidden treasure and secrets, as well as important social issues about growing up, learning who you really are and having that sense of self put to the test by the information and people you face in the wider world. Hannah is an endearing lead character whom author Amanda M. Thrasher makes very likable and relatable, and I enjoyed the unreliability of the memories and secrets she has to deal with. This enhances the overall plot with plenty of twists and suspense, making it all the more exciting when moments of real truth do emerge for us to put the pieces of Hannah's life together. Overall, Captain Fin is a strong work of teen identity, adventure, mystery and plenty of hi-jinks to keep its readers entertained.
Who Are You, Trudy Herman?
A Novel
B.E. Beck
2018 Finalist
294 Pages
Check current price
Young Adult - Coming of Age
Reviewed by Anne-Marie Reynolds for Readers' Favorite

Who Are You, Trudy Herman? by B.E. Beck is a YA story set during World War II. It's 1943. To Trudy, a young girl about to become a teenager, the war has no meaning. All she is interested in is boys, friends, and schoolwork. All that is about to change though. Three strange men, dressed in black suits, show up and the war becomes a stark reality for Trudy. Her father is arrested as an enemy alien and taken to a camp while Trudy and her mother are taken to an internment camp in Texas. For two years, they are trapped behind barbed wire, two years that will leave a mark on them forever. After their release, they are reunited and move to Mississippi but some things don't change. Racial discrimination runs deep and Trudy will find herself having to make some tough decisions – will she do the right thing?

Who Are You, Trudy Herman? is a wonderful coming of age story, one that leads us deep into the American internment camps during World War II. This is rather a thought-provoking story and it brings to light issues that were not just common during the war but that still exist today. The story follows Trudy and her family, detailing their lives in the camps and outside. It takes all sorts to shape a person and it takes even more to triumph over bad, to stand up for what you believe in and for what is right. This is an educational book as well as being a fictional story. Little was said about the German-American internment camps and this story teaches us a lot. It is well written, well researched and the characters have been thoroughly developed into likable, identifiable people, real people with real lives. Great story, highly recommended for older adults as well as the young ones! There is much to be learned here.
Last Exit to Montauk
Phillip Vega
2018 Finalist
388 Pages
Check current price
Young Adult - Coming of Age
Reviewed by Christian Sia for Readers' Favorite

Last Exit to Montauk by Phillip Vega is a mixture of coming-of-age and romance with a strong setting and memorable characters; it is the story that will remind readers of their first love and it is wonderfully told. With a newly bought car from his "Ma" and summer camp over, the seventeen-year-old Hispanic boy could have a lot of fun. Yes, he feels like he could conquer the world. Along the North Shore of Long Island, a dramatic encounter with B, a very popular girl in school, will set him on the romantic ride of a lifetime. Read on to discover the sensations, the turmoil that goes on in a young man's heart when he first falls in love. But how long can this romance last?

The story is told in the first person narrative, in a language that beautifully captures the youthful spirit of the protagonist and a setting that is colorful and well-developed. Set in Long Island in the 1980s, the story is told in an absorbing style, with beautiful prose and engaging dialogues. Some of the descriptions are terrific. For instance, the narrator describes B in the following words: "She smelled like summer, sunshine, and citrus." The powerful use of imagery and the descriptive prose allow the reader to get the perfect idea of what takes place in the story. Here is another beautiful example that communicates how smitten the young man feels when he meets B: "There she was — the catalyst for my memory. I hadn't thought about her in years, but there she stood. It was her honey-colored hair and the way it flowed down past her shoulders that first caught my attention." Last Exit to Montauk is a story that will delight young adult readers and those who still recall the magic of their first love. Phillip Vega's characters are memorable and the story is as exciting as it is entertaining.

Accidentally Perfect
Elizabeth Stevens
2018 Finalist
398 Pages
Check current price
Young Adult - Coming of Age
Reviewed by Cheryl Schopen for Readers' Favorite

In Accidentally Perfect by Elizabeth Stevens, Piper Barlow is perfect, or so everyone thinks. In reality, she finds herself feeling sad and all alone, even though she has a loving family and plenty of friends. She just doesn't feel comfortable expressing herself since she thinks people will judge her. But she finds herself getting close to Roman Lombardi, the notorious bad boy and player of the school. However, it seems that there is more to Roman than meets the eye. Their surprising friendship turns to something more, but this can only end badly with a guy like Roman Lombardi, right?

Do you ever read book after book, desperately hoping to one day find the perfect book that, on some level, feels like it was written specifically for you? Well, that was me, and I am ecstatic to say that I finally found mine. It's so hard to put into words how I feel right now. This was my perfect book. Everything about it was perfect. The characters were real and relatable. The plot was perfectly paced. It wasn't rushed, and it didn't drag on. The relationship between Piper and Roman was just brilliantly created by Stevens. It felt completely authentic. These two people have flaws and genuine real life issues. They are not perfect by society's standards, but they are perfect in their own ways. This might be considered a romance story, but it's much more than that.

Accidentally Perfect is about two broken people who find unlikely comfort in each other, making them realize things about themselves, which in turn helps them grow as human beings. It was a very beautiful thing to witness. If you want to experience extreme attachment to wonderful, memorable characters, smile at the surprising and unforgettable scenes and conversations, and cry like a baby because of all the mixture of emotions you will feel, then this is the book for you. I am so grateful that I read this book. It is definitely my new favorite, and I will be ordering myself a paperback copy because this is one of those books that I just HAVE to own. Elizabeth Stevens, thank you so much for writing my perfect book!
Weepers
Nick Chiarkas
2018 Honorable Mention
373 Pages
Check current price
Young Adult - Coming of Age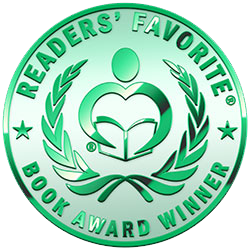 Reviewed by Anne-Marie Reynolds for Readers' Favorite

Weepers by Nick Chiarkas is a murder mystery set in the 1950s. In 1951, Christmas Eve, a man disappeared while walking through the Projects with Angelo, his son. In 1957, an undercover police officer was killed in a housing project in New York. At 2.00 a.m., on the way to setting fire to a grocery store, Angelo saw the cop killing and he was seen by the killers. As events unfold, Angelo forms a gang called Weepers and comes up against the mafia, police corruption and organized crime, not to mention the church. Unions are forged, battles are fought but will justice prevail? And whose justice will it be?

Weepers by Nick Chiarkas is a fantastic first novel. This is gritty, emotional and powerful all the way from start to finish. It's a novel filled with action, with twists and turns all the way through, designed to throw you off the scent but leading you neatly to a great conclusion. Nick Chiarkas has nailed the era perfectly and you can almost see the story being played out in a gritty noir style. Not only that, the descriptive, compelling style of the writing draws you in and brings the story to life, taking us through Angelo's life as he grows up. We come to understand the kind of life led by those on the Lower East Side in Manhattan in the 1950s. He creates an atmosphere of tension and courage, love and hostility, and brings out every emotion you can possibly think of. There is some violence but nothing that doesn't fit in with the story. The characters are wonderfully developed to the stage where they relatable, likable and we can empathize with their situations. A great first novel, and I'm really looking forward to the next one.
The Innkeeper's Son
The Jester King Fantasy Series
K. C. Herbel
2018 Bronze Medal
315 Pages
Check current price
Young Adult - Coming of Age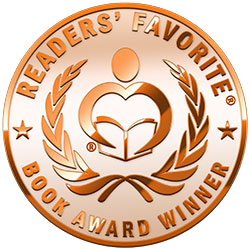 Reviewed by Aimee Carol Dixon for Readers' Favorite

Billy is a spirited, good-hearted young man with dreams far bigger than the Valley of the Yew. It isn't that he minds working alongside his father in The Valley's Finest Inn. He could find a future happiness if he stayed. But when a noble guest invites him to go on the road with her, Billy leaps at the chance to make his dreams come true. Little does he know that the world beyond his cozy home is a more hostile place than he could ever have imagined, filled with dangers from which his father has done everything in his power to protect Billy.

Dancing back and forth between a unique idea for younger readers and one for older audiences, The Innkeeper's Son stands strong in a place of universal appeal. There's a delicate balance between the silly – lending itself to younger readers – and the darker, more mature themes that highlights K.C. Herbel's skill. The effort made to make The Innkeeper's Son such a solid work shines through every page; from the quiet strength of the common folk to the imbuing of life into the land and animals, Herbel never disappoints. There are a few rough spots scattered throughout, but none great enough to mar the first installment in a new fantasy series that should definitely be on your bookshelf.

It's a fast read, even taking into account the frequent pauses I took to admire the scenery. Herbel paints a beautiful landscape through the eyes of Billy, the young protagonist who sees the world with a child's wonder even while confronting dark forces he's never before known. Indeed, there is an unmistakable sense of magic to the countryside of The Innkeeper's Son, drawing a sense of wonder and respect for the natural world into the whole work. Billy's innate response to despair in himself and others adds much-needed lightness for those around him, earning him a cherished place in the hearts of most everyone he meets. Herbel does not shy away from allowing each character to have their own private pain, giving them a depth that cannot be overrated. A truly magical journey, and a delight to read.

Tears and Trombones
Based on A True Story
Nanci Lee Woody
2018 Silver Medal
310 Pages
Check current price
Young Adult - Coming of Age
Reviewed by Divine Zape for Readers' Favorite

It isn't surprising that Tears and Trombones is the winner of the Independent Publishers medal for "Best Fiction in the Western Pacific Region" because of the great storytelling craft and the exceptional prose readers will find as they begin to read the story. Nanci Lee Woody's story will be of great delight to music fans and readers who enjoy well-developed characters, swiftly paced stories, and balanced writing.

Meet young Joey, a boy with a dream of becoming a musician, ridiculed by a heartless father and humiliated on every occasion by a father intent on distracting him from his goal to make his dream come true. But nothing would stop the young man who eventually finds the support he needs from well-meaning and generous souls, developing his career to the point where he finds himself performing with icons such as Frank Sinatra, Johnny Cash, and others. As he scores many successes in the music industry, he has to sacrifice a love ignited in his heart since his high school days. Can one man have it all?

Tears and Trombones is an exciting tale that is inspiring, an impassioned story written most wonderfully. I enjoyed the emotional depth of the story, the strong conflict explored at multiple levels, and the powerful lessons that come across to the reader. One of the lessons of this story is that our dreams have the power to transform our lives. Nanci Lee Woody's writing had me captivated from the very first page, and I found myself turning from one exciting page to the next mesmerizing one. Here is one of those books you read and want to watch on the big screen.

What The Valley Knows
Heather Christie
2018 Gold Medal
249 Pages
Check current price
Young Adult - Coming of Age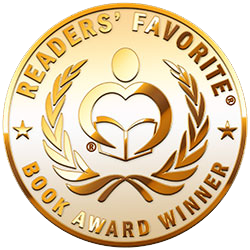 Reviewed by Susan Sewell for Readers' Favorite

After a traumatic car accident, a high school student suffers from amnesia that conceals more than teenage angst in the dramatic Young Adult fiction novel What The Valley Knows by Heather Christie. Molly Hanover and her mother Ann have just relocated to Millington Valley. Ann's new boss has offered one of his superior rental properties to them for half the price. Happy to move out of the small, stuffy apartment, they are excited to begin their new lives. Ann has finally got her paralegal license and has a good job, and Molly is looking forward to her senior year. However, men recently introduced into their lives begin to cause havoc. After a late night visit from one of them, Molly now has a horrible secret. If she tells someone, the consequences could be dire. What should she do? However, that problem is moot when Molly is in an accident, and the memory is erased. Will the loss of her memory leave someone else in danger?

What The Valley Knows by Heather Christie is a sensational Young Adult fiction novel that leaves the reader feeling empowered. The story takes the reader from tragedy to triumph as they observe the heartrending and traumatic circumstances that Molly and her mother encounter. It is uplifting to experience Molly's journey from emotions of grief and loss, to see how those feelings are transformed into promise and personal power. It is also very gratifying to see the villain, who is victimizing innocents, brought to justice. This sensational novel is a moving, poignant story and is ideal for readers over the age of sixteen, due to some of the adult content.

Red Death
Jeff Altabef
2017 Finalist
422 Pages
Check current price
Young Adult - Coming of Age
Reviewed by Francine Zane for Readers' Favorite

Red Death by Jeff Altabef is a science fiction adventure set in a world where the Soulless are considered less than human by the citizens of Eden, mostly because they fear the Red Death that plagues those poor souls who inhabit this war-torn world. Aaliss is a Guardian of Eden, trained to protect her people from the Soulless. When her genius brother's life is threatened by the Priests who rule Eden, she escapes with him and a Soulless girl on an adventure that will either kill them or rid their world of the Red Death.

Jeff Altabef does an amazing job in creating a diversified world where good and evil populate every tribe. His mixture of scientific with magical elements provides a good balance of variety that will appeal to young adult book lovers everywhere. The characters who star in Altabef's Red Death are thoroughly memorable and decidedly relatable. The author provides a variety of villains to hate, and Viper in particular is downright creepy. The book is liberally dosed with breathtaking action and real-to-life relationships. Altabef kept his writing focused on plot development, with very little superfluous world building that wasn't directly related to the story.

As a reader, I was intrigued by the title and the cover, but it was the story development and the professional quality of the content that earned my respect. I highly recommend this book to anyone who believes the blending of genres can add a new and exciting element to an already great plot. I look forward to reading more from the creative mind of Jeff Altabef.
Contact Author -