Knightmare Arcanist
Frith Chronicles Book 1
Shami Stovall
2020 Silver Medal
341 Pages
Check current price
Young Adult - Coming of Age
Reviewed by Rabia Tanveer for Readers' Favorite

Knightmare Arcanist is the first book in the Frith Chronicles by Shami Stovall. Volke Savan is a gravedigger who dreams of becoming an Arcanist (a person who can wield magic by bonding with a mythical creature). Now Volke isn't a picky person; he will be happy to bond with any creature as long as it brings him magical powers. He and his adopted sister Illia travel in search of a crashed ship that had unbonded mythical creatures. As luck would have it, they both succeed in getting bonded. But being Volke, he bonds with Knightmare Luthair. Luthair has already lost one partner and he wants Volke to find the person who was responsible for his first partner's death if he wants to draw any magic from him. Only thing is, Volke would have to fight against arcanists who are far more powerful than him. Does he have what it takes to be an Arcanist?

Knightmare Arcanist is a brilliant young adult story with just the right amount of humor, sarcasm, action, and fantasy to blow your mind. I loved Volke's interactions with Luthair. The witty comebacks and the constant back and forths between these two were incredible. The race against time to figure out the magical plague was handled well along with the mystery to find who killed Luthair's first arcanist. The author juggled both plotlines incredibly well. There is no shortage of action in this story. Volke gets plenty of opportunities to grow; he gets beaten yet he always gets up. I was sucked into the story the moment I read the blurb. Shami Stovall's writing style is excellent, she is an exceptional storyteller and a master of writing vivid descriptions. She kept the suspense, built the hype, and allowed the reader to get fully invested in the storyline from the get-go. Even Zaxis grew on me at the end. Shami Stovall gave a personality to every character, including the mythical creatures. No one will put this book down until they have read it from cover to cover. I don't think it can get better than this. I can't wait for the next novel in the series.
The Return of the Dragon Queen
The Avalonia Chronicles Book 3
Farah Oomerbhoy
2020 Gold Medal
358 Pages
Check current price
Young Adult - Coming of Age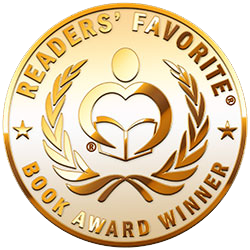 Reviewed by Romuald Dzemo for Readers' Favorite

The Return of the Dragon Queen is the third book in The Avalonia Chronicles by Farah Oomerbhoy, a fantasy with hints of coming of age and allusions to classic mythology. Morgana has grown in strength and her dark powers only increase by the day. She has conquered Illiador and Eldoren. Her priced jewel is Avalonia but there is one person standing between her and what she badly wants: Aurora Firedrake. Aurora knows she has very little chance of defeating the witch in a battle. Deserted by her allies and left on her own, the only hope of saving Avalonia is a journey into the very depths of the Darklands with the hope of regaining what she's lost. But Morgana has the Book of Abraxas and the power to annihilate the entire world. Does Aurora stand any chance against a cunning and wicked witch?

Written in a cinematic style, The Return of the Dragon Queen captures the interest of the reader from the very first page. The first-person narrative creates a powerful connection between the reader and the characters, allowing them to see the world from their perspective. The prose is gorgeous and the world-building exceptional. Each word carries a spell of its own and the author does an impeccable job in creating visuals when it comes to the setting. The vivid imagery that characterizes the setting makes this narrative a suitable tale for the screen and this is reinforced by the adventure that is deftly handled. I enjoyed the fact that the author creates a strong protagonist and an even stronger antagonist which scales up the conflict. Aurora wins the sympathy of the reader who wants to see her succeed despite the odds stacked against her. Farah Oomerbhoy is a great storyteller with a strong gift for character, plot, and conflict. Here is a story that will captivate fans of epic fantasy and readers who adore well-developed characters.
The Tunes of Lenore
When You Go to Boarding School Bring Your Friends
J.T. Blossom
2019 Finalist
330 Pages
Check current price
Young Adult - Coming of Age
Reviewed by Christian Sia for Readers' Favorite

The Tunes of Lenore: When You Go to Boarding School Bring Your Friends by J.T. Blossom is a gripping coming of age story that features a compelling female protagonist. Set in the future in 2026, the novel tells the story of sixteen-year-old Ella, an intelligent girl caught in the constant conflict between her parents. Her dad runs a pot business which fuels the tension between the parents, but the looming divorce makes things even worse for her as she is sent to a school far from home and to live under austere conditions. Will getting the attention of boys fill the emptiness in her heart and abate the restlessness in her soul? Follow a tale in which a grandfather's wise fiddle and a mysterious friend help bring a young character home to herself.

This is a novel of unique beauty. The protagonist has a solid background, a young girl in a home filled with tension. The author does an impeccable job with the backstory, keeping it measured and using it to add depth to the character development. The prose is crisp and filled with a unique charm that keeps the reading exciting and engaging. While J.T. Blossom develops exceptionally good characters, it's the author's gift for storytelling that captured my attention. The Tunes of Lenore: When You Go to Boarding School Bring Your Friends is an exciting read for fans of coming of age stories and tales that are transporting. This novel kept me reading through the night; it is deft and balanced.
Darling Girl
Terry Hiner
2019 Finalist
300 Pages
Check current price
Young Adult - Coming of Age
Reviewed by Marta Tandori for Readers' Favorite

DG's family isn't like other families. For one, her father is a pipeliner so her family is never in one place for very long. They go from state to state and country to country, wherever the work is. More importantly, though, her beloved mother isn't like other mothers. She's much more fragile and she tends to go away and rest for long periods of time. Even when her mother's at home, DG has to help out with her brothers, Henry David, Samuel Taylor, Oscar Fingal and George Gordon. DG thinks maybe her mother wouldn't be so tired if she stopped having and losing babies. And just when DG thinks her mother is finally on the road to recovery, her mother doesn't recognize her at all…

A trifecta of dysfunctionality, mental illness and infidelity forms the backbone of Terry Watkins' poignant coming of age offering in Darling Girl. This is a poignant work of fiction where a little girl's soul is laid heartbreakingly bare. Using simple, yet evocative narrative, Watkins reminds us that children – even in the innocence of youth – are attuned to their environment and can often read between the lines, especially when it comes to the actions of the adults in their lives. Watkins' young protagonist is not only mature beyond her years but also grows up very quickly when she comes to the realization that her father isn't the shining knight she has believed him to be.

Under the façade of burgeoning prosperity and solid family values, Watkins' book portrays a bleak image of American society in the sixties of the last century. To some extent, as long as the husband was a good provider, the wife had to look the other way if he was inclined to bouts of infidelity, as DG's father was. After all, what option was there for a wife with no work skills outside of the home? Through DG's eyes, we see that her mother had no choice but to return to an unfaithful and oftentimes volatile husband. Watkins gives us ringside seats as DG's spirit is slowly crushed under her father's barely-concealed malice, but as she spirals into inevitable depression, we become hopeful as her mother finds her own strength of character to help not only herself but also her daughter. With no promises of a happily ever after, Watkins has nevertheless spun an evocative tale of hope in Darling Girl and sometimes that's far more than any of us can hope for.
Home Front
A Memoir from WWII
C. D. Peterson
2019 Honorable Mention
288 Pages
Check current price
Young Adult - Coming of Age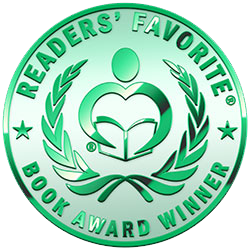 Reviewed by Christian Sia for Readers' Favorite

We read a lot of war memoirs from those who have been at the front, but what happens to those left behind? In Home Front: A Memoir from WWII, C.D. Peterson chronicles life in a rural community just before, during, and after the war, following the compelling voice of Douglas, a young boy growing up on a farm. The earliest memories the narrator has are from December 7th, 1941, and while being introduced to names like Hitler, Roosevelt, and getting to know places like Iwo Jima and Monte Cassino, there was a camaraderie and bonding shared because of the common threat of war. Some children saw their fathers go off to fight; others saw their mothers working in factories. This memoir documents the atmosphere during this time and captures the soul of a people and how life would change drastically after the war.

C.D. Peterson is a terrific writer and readers will undoubtedly enjoy the beautiful and compelling voice of the narrator. Told in the first-person narrative, Home Front captures the sentiments of people, the fears and hopes of those left behind and how WWII changed a family forever. The writing is cinematic and clear, featuring unique phraseology. The setting comes out beautifully in the narrative and readers can situate themselves in a rural community with little technology and no cellphones. Home Front: A Memoir from WWII allows readers to understand and touch the soul of a people during the painful time of war. It is a mesmerizing story in the hands of a master.
Incense and Peppermints
Cathrina Constantine
2019 Honorable Mention
226 Pages
Check current price
Young Adult - Coming of Age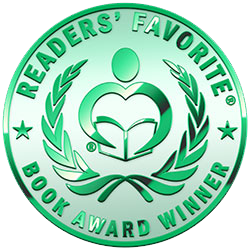 Reviewed by Rabia Tanveer for Readers' Favorite

Incense and Peppermints by Cathrina Constantine is set in the '60s and follows the journey of a young girl as she starts her confusing and painful journey into adulthood. Mary Monroe is just 16 years old; she is innocent and vulnerable, yet at the same time she is very confident and reserved. Friends with her brother's girlfriend and her group, Mary finally breaks out of her shell, especially when she meets the enigmatic Michael Covington. He is a devastatingly handsome new student in their school and he simply sweeps her off her feet.

With his bad boy charm reeling her in, Mary is swept into the world of drugs and alcoholism. However, reality comes crashing down when someone assaults her and Michael comes to her rescue, but Mary is not sure if he really did that. She is not sure if he was the one who actually assaulted her. But there is something about him that keeps pulling her towards him and she cannot stop him. Who was the person who attacked her? Can she really trust Michael? Or is this the end of their relationship, even if she loves him very much?

This is a YA novel that is intense, romantic, and the perfect example of a coming of age story. I loved Mary! She is the perfect female lead that you would expect from such a novel. She has a lot of growing up to do and she knows it. Her development was spot on and so was Michael's. Together they rocked the novel and brought it to life. It is gritty, real, relatable and perfect!

The Jester
The Jester King Fantasy Series
K. C. Herbel
2019 Bronze Medal
200 Pages
Check current price
Young Adult - Coming of Age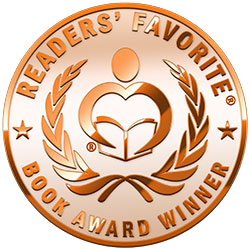 Reviewed by Aimee Carol Dixon for Readers' Favorite

Billy can hardly believe his luck. King William and his heir, Princess Kathryn, are shining examples of what he always dreamed royals would be; kind and good and benevolent. His performance skills have won him the admiration of all, and the remainder of his visit promises to be just as wonderful. His popularity is at its height when a messenger arrives with news that shatters the joyful mood surrounding Princess Kathryn's wedding feast. Suddenly Billy must choose between accompanying his patron and friend Lady Myrredith on her grim journey home to Cyndyn Hall or accept King William and Princess Kathryn's generous invitation to stay at Orgulous for a time. In the end, Billy follows the urging of his friends and his heart and agrees to stay on as court entertainer, unaware that the unspeakable darkness lurking within one powerful man's heart is about to be unleashed.

K. C. Herbel's The Jester picks up seamlessly in feel and tone where The Innkeeper's Son left off and continues Herbel's tradition of character-driven action fueled by a fate larger than young Billy could hope to comprehend. Returning to talented, loyal, loving Billy is a breath of fresh air. In The Innkeeper's Son, he proved himself to be more resourceful than he realized. In The Jester, this is doubly true, compounded as it is with his strikingly keen intuition. Despite these boons, Billy is very much a child. And it is his childlike haste that very nearly kills him. K. C. Herbel's second installment in The Jester King series continues the trend of light-hearted, silly moments interspersed through an ever-darkening plot. The Jester is far murkier than its predecessor, driving the pace at breakneck speed to a harrowing conclusion. From start to finish, The Jester is nothing short of an emotional roller coaster ride. Chock full of returning favorites and bitter disappointments, Herbel has once again created a 'can't-miss' novel sure to be a hit. Secrets abound in The Jester. Come discover the truth.
The King of FU
Benjamin Davis
2019 Silver Medal
146 Pages
Check current price
Young Adult - Coming of Age
Reviewed by Maria Beltran for Readers' Favorite

The King of FU, written by Benjamin Davis and wonderfully illustrated by Nikita Klimov, is a coming of age novel that belongs to a class all its own. This is a memoir written somewhat like a modern epic poem and is divided into three parts. Umbilical Cords, the first chapter, deals with the author's birth and early memories. The second chapter relates his 1990s childhood in the United States of America while the last chapter is on his adolescence when he "trains" to be an adult. This little boy is raised by a career oriented single mother and he certainly is not lacking in mischief and imagination. Enrolled in a Catholic school for middle school, he is introduced to pot, girls and more pot, as he tries to solve the mysteries of life.

Benjamin Davis' The King of FU is not your usual memoir and it unravels inside his mother's womb, literally and figuratively. It is absolutely a curious and highly interesting read, from beginning to end. Growing up on the threshold of a technological revolution, the King of FU journeys through life as a very confused adolescent boy at a time when even adults seem to be as confused. And here, in a magically realistic and poetic way, readers can join him on his journey, and it is definitely an exhilarating ride. Dark, creative, sarcastic, edgy and playful, Benjamin Davis' creative writing style is unique and Nikita Klimov's illustrations are a perfect fit to a story that reveals the answer to one of life's greatest mysteries.
Captain Fin
Amanda M. Thrasher
2019 Gold Medal
432 Pages
Check current price
Young Adult - Coming of Age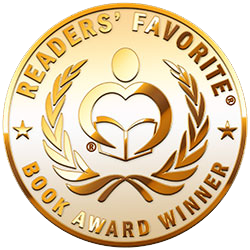 Reviewed by K.C. Finn for Readers' Favorite

Captain Fin is a work of young adult fiction penned by author Amanda M. Thrasher and adapted from a screenplay by Kevin James O'Neill. In this tale, we find our hero Hannah Gunner in a state of turmoil regarding the secrets unveiled about her life. Hannah doesn't really know the full particulars of who she is, and so she forms a trio of inquirers with her boyfriend Cash and best friend Lindsay to discover the truth about herself. She must distinguish between memories and dreams to uncover reality, coming face to face with the ghosts of her past and the elusive Captain that haunts her still.

This is a fascinating tale that certainly has much to offer its young adult readers, with likeable lead characters, hidden treasure and secrets, as well as important social issues about growing up, learning who you really are and having that sense of self put to the test by the information and people you face in the wider world. Hannah is an endearing lead character whom author Amanda M. Thrasher makes very likable and relatable, and I enjoyed the unreliability of the memories and secrets she has to deal with. This enhances the overall plot with plenty of twists and suspense, making it all the more exciting when moments of real truth do emerge for us to put the pieces of Hannah's life together. Overall, Captain Fin is a strong work of teen identity, adventure, mystery and plenty of hi-jinks to keep its readers entertained.
Who Are You, Trudy Herman?
A Novel
B.E. Beck
2018 Finalist
Kindle Edition
Check current price
Young Adult - Coming of Age
Reviewed by Anne-Marie Reynolds for Readers' Favorite

Who Are You, Trudy Herman? by B.E. Beck is a YA story set during World War II. It's 1943. To Trudy, a young girl about to become a teenager, the war has no meaning. All she is interested in is boys, friends, and schoolwork. All that is about to change though. Three strange men, dressed in black suits, show up and the war becomes a stark reality for Trudy. Her father is arrested as an enemy alien and taken to a camp while Trudy and her mother are taken to an internment camp in Texas. For two years, they are trapped behind barbed wire, two years that will leave a mark on them forever. After their release, they are reunited and move to Mississippi but some things don't change. Racial discrimination runs deep and Trudy will find herself having to make some tough decisions – will she do the right thing?

Who Are You, Trudy Herman? is a wonderful coming of age story, one that leads us deep into the American internment camps during World War II. This is rather a thought-provoking story and it brings to light issues that were not just common during the war but that still exist today. The story follows Trudy and her family, detailing their lives in the camps and outside. It takes all sorts to shape a person and it takes even more to triumph over bad, to stand up for what you believe in and for what is right. This is an educational book as well as being a fictional story. Little was said about the German-American internment camps and this story teaches us a lot. It is well written, well researched and the characters have been thoroughly developed into likable, identifiable people, real people with real lives. Great story, highly recommended for older adults as well as the young ones! There is much to be learned here.
Contact Author -