Recommend this book:
Elixir
Ted Galdi
2015 Silver Medal
353 Pages
Check current price
Young Adult - Adventure
Reviewed by Kathryn Bennett for Readers' Favorite

Elixir by Ted Galdi introduces us to 14-year-old Sean Malone. Sean is special; he is incredibly smart with an IQ of over 200, and he has already earned a full ride to a top university. Not only that, but he has been on Jeopardy and has won over a million dollars from that streak. With these great things at his finger tips, Sean's only wish is that he was just normal. There is a down side to being as smart as he is - the biggest part being the US government using him to break codes. This leads to a great deal of change in his life, including personal security and a move to Rome.

This is a true coming of age story with a twist. Most of the coming of age books I read do not involve super smart teenage boys. I cannot imagine Sean's crazy life and I certainly found myself feeling for him. He just wants a normal life, but everything that he keeps getting pushed into is about as far from normal as you can possibly get. Ted Galdi keeps the pace going throughout this book and the pages truly seem to fly by. I felt there was a lot of content and it was a great read. I personally read this one twice just to make sure that I got everything. If you truly want a different and enjoyable coming of age story, this is one I would recommend. It is perfect for adults and young teens alike.
Recommend this book:
Libellus de Numeros
Magicae Mathematica Book 1
Jim West
2015 Gold Medal
301 Pages
Check current price
Young Adult - Adventure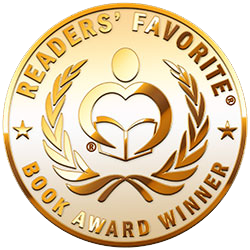 Reviewed by Melinda Hills for Readers' Favorite

There is nothing like learning you can perform magic to make learning math more fun! That's exactly what Alexandria Grate discovers after falling out of a storage closet in school into a strange, new world and becoming a student of Archimedes in Libellus de Numeros: Magicae Mathematica Book 1 by Jim West. As a self-reliant young girl just getting ready to start middle school, Alex is used to thinking and doing for herself. Unfortunately, her head-strong nature does not fit in with this new world where a Council rules harshly to maintain their power. Together with her teacher, Archimedes, and several other students, Alex must learn all she can as quickly as possible to hold off an attack by two evil wizards who are intent on overthrowing the Council. Through her bond with her new mentor, she accepts being 'lost' in this seemingly ancient world and does everything possible to solve the problems that may lead to her returning home. Along the way, Alex learns much more about herself and getting along with other people, but will she be able to come up with enough magic to save the day?

Libellus de Numeros: Magicae Mathematica Book 1 by Jim West relates the adventures of Alex, Archimedes and the other inhabitants of a mystical land in an exciting and engaging tale. This story is excellent on many levels: terrific writing, great story line, smooth infusion of the love of learning math and Latin, and a heartwarming look at relationships between friends and family members. There is plenty of action, humor and soul searching as many of the characters realize there is more than one way to look at any issue, but that they don't have to accept everything exactly as it is – thinking for yourself is just as important as following rules.
Contact Author -