Recommend this book:
Elixir
Ted Galdi
2015 Silver Medal
353 Pages
Check current price
Young Adult - Adventure
"Blessings can be curses, and curses can be blessings"

The world's smartest person. On a dangerous journey to cure his girlfriend of a mysterious disease. Up against a powerful drug company, not to mention, his own mentors.

Do you like stories about extraordinary abilities?

Do you like protagonists that fight for the women they love? 

Do you like endings you can't stop talking about?

Then you'll love Elixir, the debut novel by Ted Galdi, an Amazon #1 bestselling author who's won Reader Views and Readers' Favorite awards, and been featured by FOX, ABC, and iHeartRadio.

Get your copy of this hit book today and go on a fast-paced adventure around the globe alongside an enigmatic genius with a target on his back.

   
More on Elixir

Protagonist Sean Malone's journey begins at fourteen. He has an IQ north of 200, a full-ride scholarship to the country's top tech university, and over a million bucks from a winning run on Jeopardy!. 

However, he wishes he could just be normal.

His genius comes at a price. When he cracks the Traveling Salesman Problem, the hardest puzzle in computer science, the US government manipulates him, using his cryptographic discovery to pursue a covert operation and killing innocent people along the way. 

When Sean pushes back, the Department of Defense pushes harder. And a conspiracy against him ensues. 

With the aid of some empathetic FBI agents, the brilliant protagonist flees to Europe to build a new life under a new name, abandoning academics, and hiding his mental gift from everyone.  

He enjoys a quiet existence in secrecy the next few years. And at eighteen, falls in love. 

The calm shatters when his girlfriend, Natasha, turns critically ill. Her doctors have no idea how to control her disease before it overcomes her. 

His intellect is her only hope of survival. He knows nobody else can figure out the medical mystery before her time runs out.

In this hidden identity thriller, Sean brazenly returns to the United States, where he has to avoid the omnipresent eye of the NSA as he tries to piece together a cure. His obstacles intensify when he hacks into the servers of a multi-billion-dollar pharmaceutical company. And it finds out.

He now has to dodge not just one, but two powerful institutions on American soil, all while besting a next-to-impossible medical problem and finding a way back to Europe before it's too late for Natasha. 

Elixir is a story about identity, secrets, and above all, love.

This Amazon #1 bestselling medical thriller is action-packed and fun, while romantic and endearing. The international story will serve up an unputdownable reading experience as it unfolds across the globe, ushering you to Los Angeles, Washington, DC, Mexico, Rome, Switzerland, and Silicon Valley.

Plus, you'll find its parallels to modern society intriguing. An NSA book, reminiscent of the Edward Snowden incident, the technothriller examines the darkness that can loom over government agencies, and the resultant political suspense. 

And its take on the Ebola virus is an expression of how human ingenuity, if allowed to flourish, can make the world a safer and better place, a hopeful reminder in light of Ebola outbreak 2014.

A fast-paced, sci fi medical thriller with unique characters and streaks of cutting-edge mathematics, Elixir, written in the tradition of authors like Michael Crichton, is sure to stir your emotions while compelling you to turn pages.

One of the most-downloaded Kindle Unlimited suspense thrillers, it's a can't-miss.

Ted Galdi is also the author of the novels An American Cage and Lion on Fire, and the short stories A Road to Nowhere and Hazel Is Missing.


Grab your copy of Elixir today and begin your high-profile world adventure.
Recommend this book:
Libellus de Numeros
Magicae Mathematica Book 1
Jim West
2015 Gold Medal
301 Pages
Check current price
Young Adult - Adventure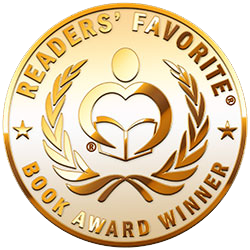 Award winning novel of the 2015 Reader's Favorite, Moonbeam Children's, and Independent Publisher (IPPY) Book Awards.

Alex, a young precocious girl, mysteriously gets transported to a strange world where Latin and Math combine in formulas and equations with magical effects. With a cruel council leading the only safe city of its kind in this world, she will have to prove her worth to stay as well as help this city as it is the target for two evil wizards who seek to destroy the city and its ruling council.

Will the council's mighty army of guardians be enough to repel the onslaught of the two wizards' wrath?

To help the city and also get back home, she will need the help of the greatest mathematician of all time, Archimedes. In a world where math is magic, Alex wishes she paid more attention in math class.
Contact Author -