Oric and the Alchemist's Key
The Oric Trilogy Volume 1
Lesley Wilson
2019 Finalist
264 Pages
Check current price
Young Adult - Adventure
Reviewed by Liz Konkel for Readers' Favorite

Oric and the Alchemist's Key by Lesley Wilson is the first book in The Oric Trilogy. No one knows loss better than young Oric who lost his parents as an infant and was taken in by Master Deveril. One morning, he returns from forging to find his home destroyed. A band of raiders attacked the manor and the nearby village, leaving everyone dead. Oric's mentor, Master Deveril, was left for dead, living long enough to give Oric a dire warning and a mysterious key. Little did Oric know just how valuable the key would be. Esica Figg will stop at nothing to retrieve it and obtain the wealth that Master Deveril hinted at, even if it means destroying what gets in his path. Oric is saved by the mysterious stranger Ichtheus who takes him on a journey back to his home. Oric befriends new people and must fight the jealousy and torment of Master Guwain, the heir of Bayersby Manor. As Figg draws closer to obtaining the key, Oric gets closer to understanding the message his mentor wished him to possess.

Lesley Wilson breathes life into this unique setting with a variety of characters, a detailed world, and an intriguing mystery. The setting is an important element in the plot with alchemy, greed, and power creating dangers and obstacles. The plot is fast-paced, diving straight into the plot and never slowing down as Oric's journey is only just beginning. Lesley Wilson weaves other characters into the story with each taking a different role in Oric's journey and with each having a different station in society. Oric is an apothecary apprentice so you see his role healing and caring for those with sickness, which puts him in the pathway of Dian whose family has fallen ill. Dian is a character of strength and shares several commonalities with Oric as she's sick herself but still cares for everyone else. Guwain is at the opposite end of society as the heir to Bayersby Manor and balances out Dian as she's one who gives of herself. She has a compassionate attitude and he has a bad attitude towards everyone. Oric and the Alchemist's Key is a brilliant start to a series with endearing characters you'll quickly like, a plot with a rich mystery, plenty of danger, and an intriguing world.
The Iron Citadel
Mitch Reinhardt
2019 Honorable Mention
509 Pages
Check current price
Young Adult - Adventure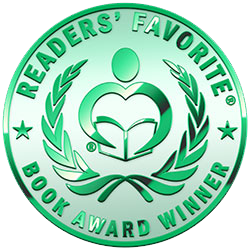 Reviewed by Divine Zape for Readers' Favorite

In Mitch Reinhardt's epic fantasy tale, The Iron Citadel, three friends find themselves compelled to make a choice they never saw coming and it seems the destiny of a nation may depend on them. Geoff, Jane, and Sawyer have a peaceful and normal life until they learn about the invading armies of Shadowlord. Alone, their friend, Ariel, stands no chance of defending the kingdom of Chalon. Now, the three teenagers are embroiled in a war they never bargained for, fighting the worst forms of creatures — ogres and barbarians and a dragon. Can they stop a deadly assassin from sinking their world, and are they truly the three of whom the prophecy spoke?

The Iron Citadel by Mitch Reinhardt is action packed, deftly plotted, and written with intricacies that make it exciting. The characters are young and readers will enjoy how they grow together. This author does a marvelous job in offering lessons in teamwork, and the exhilaration of an adventure. The prose is beautiful and it captures details of the setting and the action taking place in a cinematic way. The premise is strong — a menacing threat to a fractured kingdom. The creation of an elusive and powerful assassin adds to the conflict and enriches the plot. This author has a great sense of setting and skillfully weaves elements of it into the narrative. The Iron Citadel is pure delight, a nonstop kind of adventure that leaves no reader indifferent. I loved the characters, the unpredictable plot, and the tantalizing prose.
Jamhuri, Njambi & Fighting Zombies
Ted Neill
2019 Bronze Medal
199 Pages
Check current price
Young Adult - Adventure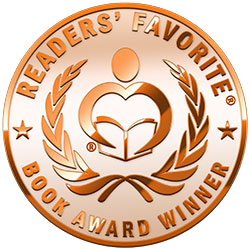 Reviewed by Liz Konkel for Readers' Favorite

Jamhuri, Njambi and Fighting Zombies by Ted Neill follows three people who face a series of adventures to overcome certain obstacles in their lives. Jamhuri longs to impress the beautiful and brilliant Latia but his attempts seem to keep backfiring. Njambi's father is dying but hope isn't quite lost as they have a chance to save him by going to the mountain to retrieve the Water of Life. When each of her sisters fails, it's up to her to make the trek and face the dangers presented if she's to save her father's life. Anastasia's life used to be normal. Now her daily life is filled with fear over the growing threat of zombies. When her brother's life is in danger, she tracks down an experienced scientist for help.

Ted Neill weaves together three fascinating adventures, each filled with rich folklore and elements reminiscent of fairy tales. Jamhuri is a character who has high regard about himself with an arrogant attitude and the view of himself as the ultimate warrior. He's immediately introduced as a bragger, followed by the lovely Latia whose attention he hopes to catch. He's a fun start to the book as each of his attempts is met with humor and mishap, but this also provides him with the opportunity to reflect on who he is as a person. Part two focuses on Njambi as she faces trying to save her dying father with multiple moments and the structure featuring a strong fairy tale style. Her story is about compassion and love which is where her strength comes from and why she's the daughter fit to face this hero's journey up the mountain. The third part focuses on Anastasia and is about her dedication to her family as the zombies have become more and more of a danger.

Anastasia is just a normal person but her seemingly ordinary life has a backdrop of a zombie epidemic. Her story links back to the first two parts with a few notable faces which bring all three journeys full circle. Jamhuri, Njambi and Fighting Zombies consists of three adventures linked together for an unforgettable read with stunning magical moments, folklore brought to life, delightful humor, and the dedication of family.
The Translucent Boy and the Girl Who Saw Him
Tom Hoffman
2019 Silver Medal
Kindle Edition
Check current price
Young Adult - Adventure
Reviewed by Jack Magnus for Readers' Favorite

The Translucent Boy and the Girl Who Saw Him is an epic fantasy novel for young adults written by Tom Hoffman. Being the translucent boy was all Odo Whitley had ever known. A seemingly random gift of perfume sent to his mother, Petunia, when she was pregnant sixteen years earlier, had come with the warning about the side effects possible with use during pregnancy. But the scent was her favorite of all, and the perfume's name, Little Dove, was the pet name her father had given her. Surely it was a gift from him from beyond? Neither Petunia nor her husband, Albert, knew what Translucent Child Syndrome was, but Odo came to know what it was rather well. Being translucent meant being invisible, standing in the school bus rather than risk having a burly football player mistake your presence for an empty seat. That had happened once years before, and Odo had learned from that experience. No one could see him, and no one seemed concerned about that fact. His life consisted of being ignored and having to let people know that, yes, he was right there in front of them. His teachers were all too accomplished at making believe his desk in their classes was empty. No challenges were set before him, no one ever called on him for an answer.

Being translucent hadn't meant being wise, as his father had mistakenly thought. Odo was fortunate at least in that he had intelligence and curiosity. While teachers droned on about subjects far below his capacity, he was able to continue his studies of neurophysiology undisturbed. He was also gifted with extraordinary peripheral vision, which was why in class one day he was stunned to realize that he was being stared at. No one had ever done that before. Sephie Crumb, she of the bright orange hair who had swiftly been dubbed Creepy Crumb by her crueler classmates, was intently studying his head. He figured he must be mistaken, but, then, as she left the classroom, the folded note she tossed on his desk confirmed the impossible -- she could see him.

The Translucent Boy and the Girl Who Saw Him is a wise and ineffably lovely coming of age tale that comes complete with vast galaxies, alien beings and a tasty helping of metaphysics as dessert. Watching Odo become complete, as it were, on becoming visible to Sephie is moving and unforgettable; following the two as they set off on amazing, terrifying and exhilarating adventures is an unforgettable experience. Odo and Sephie are marvelous characters; their interactions and their coming of age are joys to behold. Hoffman's story is gorgeously written and a dream to read. Hoffman deftly toys with infinite possibilities and orchestrates the most amazing stories. Once again, he's surprised and delighted me. The Translucent Boy and the Girl Who Saw Him is most highly recommended.
Waypoint
Deborah Adams and Kimberley Perkins
2019 Gold Medal
376 Pages
Check current price
Young Adult - Adventure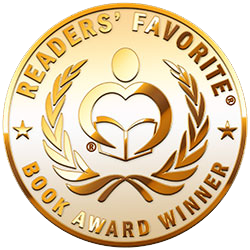 Reviewed by Anne-Marie Reynolds for Readers' Favorite

Waypoint by Deborah Adams and Kimberley Perkins is a fabulous post-apocalyptic adventure story. Three months ago, the world went dark. Society has broken down into chaos and Simon Harper is on the case. A genius with tech and an avid gamer, Simon is trying to find out what caused it but every turn just throws up more questions. At last, he has the answer, the key to restoring light and power but there's one problem – the only way he can bring it back is with West, his twin brother, and not his favorite person. It's 500 miles to Waypoint and the brothers will face tests along the way. Two girls, harboring their own secrets, join in and the brothers have to make a decision – do they trust the girls or is it more than their lives are worth? What if the first girl that Simon has ever really liked or cared about turns out to be the enemy? What if Simon and West can't restore power to the world?

Waypoint by Deborah Adams and Kimberley Perkins is an amazing tale of kinship, courage, and trust. At first glance, you could be forgiven for thinking that this is a typical YA adventure but it really isn't. This has suspense from the first word and, trust me, you will never guess what's coming next – there are so many surprises that you simply won't put the book down until you're done. Except, you won't be done because the book ends on a cliffhanger that clearly leads to the next book in the series. The four main characters, Simon, West, Riya, and Alexandria, are all well developed and each chapter swaps points of view between the four characters – a great way of getting to know them better. It's a descriptive book so you'll be living the story as you read it; a glimpse into the future if you like, and an intriguing one at that. Amidst the suspense and the tension of a steady plot, there's enough humor to lighten the story and a little romance to sweeten the deal. Fantastic story and I am really looking forward to reading more.
Reality Gold
The Shifting Reality Collection
Tiffany Brooks
2018 Bronze Medal
398 Pages
Check current price
Young Adult - Adventure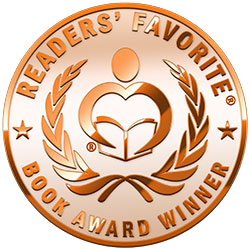 Reviewed by Francine Zane for Readers' Favorite

Tiffany Brooks starts off The Shifting Reality Collection with Reality Gold. Reality Gold features Riley Ozaki, a high school student whose poorly thought out editorial goes viral and makes her a social outcast. To redeem herself, she joins a popular reality show that turns into an all-out treasure hunt, and if that is not enough to grab the reader's attention ... the island setting is cursed!

This young adult adventure is filled with all the mystery, suspense, backstabbing, romance, and personality clashes that one would expect in a reality show. Combine that with the thrill of an honest-to-goodness treasure hunt and Tiffany Brooks' Reality Gold is a surefire winner. The diverse cast of characters gives everyone someone to root for, and the thrill of a treasure hunt makes for a page-turning read.

Brooks has a dynamic grasp of the English language. She created a large cast of characters, but does a professional job of distinguishing the key players so they are easily identifiable and complete with unique backstories, some of which are as interesting as the main story. This island adventure is filled with enough detail to delight all the senses while the dialogue and character interaction feel real to a group of strangers placed in unfamiliar and sometimes dangerous situations. If Reality Gold is a fair representation of the rest of The Shifting Reality Collection, the series is certainly worth awaiting. I predict teens and adults of all ages will find Reality Gold a worthy addition to their personal libraries. I know I do.

Emerson Page and Where The Light Enters
Christa Avampato
2018 Gold Medal
208 Pages
Check current price
Young Adult - Adventure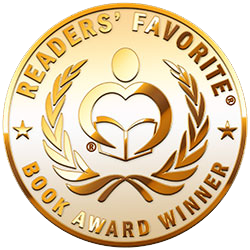 Reviewed by Romuald Dzemo for Readers' Favorite

Emerson Page and Where the Light Enters by Christa Avampato is a gripping story about a young girl's search for answers and clarity regarding her mother's mysterious death. While the NYPD has given up on the case and thinks that Nora, the renowned anthropologist, simply slept and never woke up on the steps of the Metropolitan Museum of Arts, her thirteen-year-old daughter, Emerson Page, thinks there could be more to the story than the simplistic explanation the police has given. Her search for answers will take her on a dangerous journey into hidden and mysterious places beneath New York City, a magical world of secrets, where she'll discover dread truths about her mother, her mother's final wish, and her destiny. While time is swiftly passing by and a powerful threat lurks too close, does she have what it takes to continue her mother's work?

This is a fascinating story deftly told, a tale of courage and a gritty investigation, featuring a young protagonist who will take readers by surprise. The plot is fast-paced and readers are pulled into an exciting world filled with mystery and exciting stuff. Emerson Page and Where the Light Enters features excellent writing, brimming with vivid descriptions and dialogues that are compelling as they enhance the different elements of the story. Here is a story that will enthrall both young adult readers and adults, a well-plotted story with powerful themes seamlessly woven into its fabric. Christa Avampato was able to win my heart from the very beginning of the story with a powerful hook, and managed to keep my eyes glued to the pages, unable to stop reading. The prose is excellent and seduces the reader right off the bat. This story is engaging. A huge success for a novel!

Aegis Evolution
Action Adventure Mystery Thriller (Aegis League Series Book 3)
S.S. Segran
2018 Silver Medal
627 Pages
Check current price
Young Adult - Adventure
Reviewed by K.J. Simmill for Readers' Favorite

The chosen have returned to Dema-Ki to further their training, exploring abilities that are beyond even the Elders' guidance, and yet guide them they must. This group of friends must learn to combine their powers, for they will be called upon sooner than they could imagine. Riots, raids, and crop destruction have put a strain on the world, but that is only the tip of the iceberg, the first part of a deadly plan, and part two underway. A deadly plague is spreading, leaving death in its wake, and it seems almost no one is safe from infection. Can they find a means to stop the spread and cure those already afflicted, or will they be forced to watch everyone they care about die, and be powerless to do anything? Find out in S.S. Segran's Aegis Evolution.

An amazing adventure of epic proportions, Aegis Evolution whisks you away into a story that is Iron Man meets X-Men meets Percy Jackson, and spins a truly engaging and enjoyable tale. Whilst it is book three in the Aegis League Series, it works well as standalone, with key details seamlessly woven into the main plot to give the reader an understanding of what happened in the books before. I really struggled to put this down once I had started; it held me captivated from the first page to the last in a whirlwind tale of adventure, friendship, challenges, danger, and the pushing of boundaries. S.S. Segran has a wonderful writing style that effortlessly seems to flow, pulling the reader deeper in until they can't help but find themselves fully immersed and invested in the characters' struggles. There are some great developments, not only in the plot, but in the characters and their growth on a personal level. A simply amazing read, a must for lovers of the genre.
The Hidden Village (book 1)
A Story of Survival in WW2 Holland
Imogen Matthews
2018 Honorable Mention
372 Pages
Check current price
Young Adult - Adventure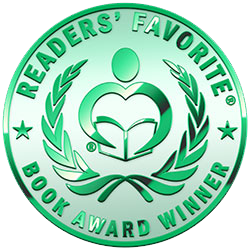 Reviewed by K.C. Finn for Readers' Favorite

The Hidden Village: A Story of Survival in WW2 Holland is a historical young adult adventure by author Imogen Matthews. Focused specifically on how the events of the Holocaust affected Holland during the 1940s, the hidden village of the title refers to the true-life story of a group of Jewish people hiding from the Germans and Hitler's agenda. The village of Berkenhout, hidden in the woods of Veluwe, is the new home of Sofie, a Jewish Dutch girl torn from her friends and her normal life. Secrets abound in Berkenhout, and security there may not be as secure as everyone hopes. As Jews and gentiles, Dutch and other nationalities come together to protect one another, a disaster lurks and threatens to engulf them all.

I am a huge advocate of historical fiction for young adults, particularly when it's as well-researched as The Hidden Village. Imogen Matthews has taken a truly fascinating concept straight out of occupied territory and crafted a beautiful story that removes us from the overdone fiction of the battlefield to the real places where ordinary people became heroes that weren't venerated. A blending of religions occurs as people protect one another, regardless of their beliefs. Sofie and Jan are strong central characters who are still young and naïve despite their horrendous circumstances. The plot itself is slow and steady, but filled with tension and fascinating details of the everyday lives of people trapped in an unbelievably pressured situation. The Hidden Village is recommended for readers of all ages, and especially to those looking for a heartfelt emotional journey.

The Hidden City of Chelldrah-ham
Belas Rift Volume 3
Stephan von Clinkerhoffen
2018 Honorable Mention
256 Pages
Check current price
Young Adult - Adventure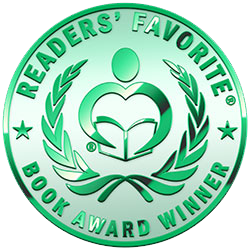 Reviewed by Lit Amri for Readers' Favorite

The Hidden City of Chelldrah-ham series by Stephan von Clinkerhoffen continues with Book 3, Belas Rift. Through a swirling inter-dimensional portal, Stig and Meg find themselves in Anet's world, Earth, or specifically England. The humans can't see Stig and Meg. Except for their shadows, they are invisible just as Anet was invisible to them in their world. The pair runs into all sorts of trouble, trying to manage their way in the human world and learning about it as well. At the same time, the pair tries to stop Anet who's hell-bent on destroying their Motherland.

It's interesting to see our world through the eyes of the two Manna. "It just tastes of salt and chemicals." I find Stig's disgust of a bag of chips amusingly satirical; we humans really need to lay off the junk food as well as other destructive habits. The growth of the protagonists' characters and their relationships is deftly done. The wonderful descriptive quality of the narrative is maintained and is as engaging as ever, complementing the great artwork. There's plenty of action and suspenseful moments in its appropriately paced plot, just like its predecessors. That said, Belas Rift is not quite a standalone. I do feel that readers need to read the series' books accordingly to be able to grasp the unique and imaginative world-building, the continuation of the plot, and to be able to acknowledge the character development. On the other hand, there's no doubt that Belas Rift is another solid work by Stephan. Fans of the series will not be disappointed with this third book.
Contact Author -