The Gender Experiment
A Thriller
L.J. Sellers
2016 Finalist
228 Pages
Check current price
Young Adult - Action
Reviewed by Romuald Dzemo for Readers' Favorite

The Gender Experiment by L.J. Sellers is a thriller that left on me the kind of powerful impression I had when I first read Lee Child's Jack Reacher. Taylor Lopez is doing her internship in the morgue and she couldn't complain about the work until something unusual catches her attention. She discovers people with similar traits are dying and her curiosity is piqued. Could it be a coincidence? Taylor is the kind of character with a driving curiosity and a stubbornness that can border on recklessness, but she is also the kind of character that readers will root for. She begins to check out profiles of the dead persons sharing the same medical traits and what she discovers is shocking: all these people were born in the same hospital and around the same time, but her startling discovery is just a clue pointing to an evil that can have nefarious consequences for humanity. Taylor has come too far to withdraw, and now, with a bounty on her life and the help of FBI agent Andra Bailey, she has to get to the truth before the enemy gets to her.

You'll curse; you'll open your mouth in utter wonder, and will grip the edge of your chair as you read this riveting tale of a young woman's fight to expose one of the military's deadly schemes. The Gender Experiment is a rare find, a treasure that will delight thriller lovers. It's fast-paced, with a cast of well-developed characters and a setting that is hard to forget. L.J. Sellers is a master entertainer and knows just how to get readers turning the pages. The masterful use of suspense will make your heart ache as you turn the pages, but you'll have to turn them until you are done. It's undoubtedly one of the best thrillers of the year.
The Ritual of the Four
Carla Trueheart
2016 Finalist
300 Pages
Check current price
Young Adult - Action
Reviewed by Jack Magnus for Readers' Favorite

The Ritual of the Four is a young adult paranormal fantasy written by Carla Trueheart. Shaw Huntley is on the run -- literally. He and his mother have so far remained just a few steps ahead of the scarred man and Shaw's cousin, Alexander; the men who killed Shaw's father and who will stop at nothing to get Shaw's dagger. Each time they catch up with Shaw, he and his mom are packed and ready to go, once again, to yet another town, a different school, and with a new set of names. Shaw, Alexander, and the scarred man have a peculiar set of skills that runs in Shaw's family lineage; they can slash and cut their victims using the power of their minds. Shaw's powers are unusually strong and hard for him to control; once he has visualized that dagger in his mind, the object of his anger is cut. When they move to Rockpoint, New York, a quiet little upstate New York town, Shaw is prepared for yet another short stay before they have to leave, but the welcoming committee at his new high school, in the form of a game-playing girl named Melody, gives him just a few reasons to want to somehow make this stay last a little longer.

Carla Trueheart's young adult paranormal fantasy, The Ritual of the Four, is exciting and action-packed. The author has written a spellbinding and highly imaginative story based around an ancient ritual that had created binding powers passed down through the family lineages of its participants. Shaw and Melody are authentic and compelling characters who work together to decipher the clues and puzzles that are all that's left to help them stop the relentless and deadly pursuit by Alexander and the scarred man. I enjoyed every minute I spent reading The Ritual of the Four and had a marvelous time teasing out the coded message and other clues along with the two protagonists. This is a fast-paced story that's filled with adventure, suspense, and just a bit of romance. The Ritual of the Four is wickedly good, and it's most highly recommended for contemporary fantasy fans of all ages.
Brian Boru
Freedom Within The Heart
Mark Mahon
2016 Honorable Mention
281 Pages
Check current price
Young Adult - Action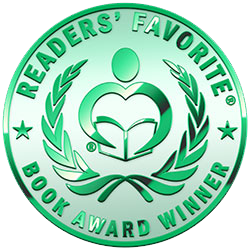 Reviewed by Mamta Madhavan for Readers' Favorite

Brian Boru - Freedom Within The Heart by Mark Mahon is a compelling story of Brian Boru and his brother, who want to take revenge on those who murdered their parents. Set in 919 AD, the story captures the Ireland when clans are fighting amongst themselves, making them an easy target for invasions. As the story progresses, readers see Brian Boru retrieving the land back from the Vikings and learn about a few battles. It's a story of bravery and valor and Brian Boru remains in the hearts of the Irish people even now.

Though filled with revenge, death and destruction, the story is fascinating and compelling. The author's narration of the scenes is descriptive and keeps readers engaged with all the twists and turns in the plot. The book captures the picturesque beauty of the Irish countryside and takes readers on a journey of love, power, war and revenge. The intense battle scenes are raw and the author inspires and entertains readers with suspense and action mixed with Irish folklore and history.

The toil, sweat, and bloodshed that unfold as the story progresses will keep readers glued to the book till the very end. This historical fiction is a story that also portrays Brian Boru's emotional journey along with his adventures. The story will work well as a movie too with all its battle scenes, death, and destruction. The story ends powerfully and emotionally, touching the hearts of readers. Brian Boru is an exciting story of war, revenge, love, bravery and valor.
Journey Into Darkness
A Story in Four Parts
J. Arthur Moore
2016 Silver Medal
556 Pages
Check current price
Young Adult - Action
Reviewed by Romuald Dzemo for Readers' Favorite

Journey Into Darkness by J. Arthur Moore is a well-crafted tale of a young man's adventure in the Civil War. While his father is away fighting with the Confederate army, Duane Kinkade is left with no choice but to search for him after his mother is killed by raiders, a search that will immerse him in an adventure he never considered initially. He joins one camp, gets wounded, and rescued, finding himself on the other side of the war front. It's a painful story of love and loss, of courage in the face of death, and the numerous vicissitudes of war.

The story features a cast of rock-solid and fully-fledged characters and readers will want to follow the protagonist through every step of his struggle, turning the pages to know what happens to him. From the moment his mother dies, readers ache to know if the young boy will find his father, but things do not always turn out as readers would want them to, and J. Arthur Moore prepares yet more twists and surprises. This novel features a perfect blend of the playfulness and alacrity of youth, the grim reality of war, and the art of surviving in difficult and dangerous situations.

Journey Into Darkness offers a refreshing look at the Civil War, combining fiction with historical facts to entertain readers while making a powerful statement that condemns war. The language is charming, mimicking the different accents and backgrounds, and one immediately gets a picture of the cultural and educational backgrounds of the characters. Listen, for instance, to this dialogue:

"Hey, Pounder!" the boy called.
"He sure has growd since I last saw him," Jamie observed.
"We'll git off here, Ma," Duane stated.

But then at times, it is lyrical, and poetic, like the rush of hastened feet of soldiers on the charge, rhythmic and nerve-wracking. Although Journey Into Darkness is a powerful chronicle of war from a boy's point of view, it is an altogether enjoyable story, exquisitely entertaining, and utterly satisfying in its denouement.
The Threat Below
A Brathius History Volume 1
Mr Jason Seth Latshaw
2016 Gold Medal
542 Pages
Check current price
Young Adult - Action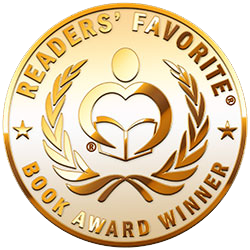 Reviewed by Tracy A. Fischer for Readers' Favorite

Whoa! Can you say epic read? Well, I can, and the title of that read is The Threat Below, Volume One of A Brathius History by author Jason Latshaw. Follow the story of 17–year-old Icelyn Brathius, part of a small group still alive, living at the top of a mountain above the clouds and away from the nameless threat down below that threatens their very survival. When the group realizes that their water supply is in danger, and the poison is coming from Down Below, they have no choice but to send an expedition there to face whatever danger they might find, the very danger that wiped out their ancestors, for their very survival. But when Icelyn finds that the stories she's always accepted as truth might have more to them than she thought, she realizes she might need to uncover more than just the source of the poisoned water, in order to truly make it possible for her and those she cares about to go on living.

I loved this book. Loved. It. Young adult or no, The Threat Below is simply a delightful read for anyone who has an interest in fantasy, action, adventure, dystopian stories or just a unique and inventive piece of fiction. I also appreciated the fact that this story could easily be enjoyed by both young men or women equally. Author Jason Latshaw has done a fantastic job in creating characters that the reader will easily connect with and care about, and his world creation abilities are second to none. I highly recommend The Threat Below, Volume One of A Brathius History. I will certainly be watching to see what Jason Latshaw offers his reader next, and will be first in line to pick it up!
Hasan
Drew Saunders
2015 Finalist
128 Pages
Check current price
Young Adult - Action
Reviewed by Faridah Nassozi for Readers' Favorite

We all remember the wave of anti-government riots and civil wars that swept across the Arab world in early 2010. As well intended as these protests were, what did this really mean for the ordinary citizen? As governments retaliated, there was vast destruction of property and countless lives were lost. Even kids were not spared and those lucky enough to survive were in many cases left without guardians. In his book titled Hasan, Drew Saunders tells a saddening tale of a fifteen-year-old boy who finds himself the head of the family after all the elders are taken by the Syrian civil war. Young Hasan will face endless challenges and inconceivable dangers as he dodges bullets and bombs in an attempt to get his siblings out of Syria with the hope of finding a safe sanctuary.

Hasan by Drew Saunders is a deeply saddening tale that gives you the other side of the Arab Spring. Experience the destruction and trauma up close through the eyes of Hasan, incredibly brought to life by Drew Saunders in this gripping tale about kids left behind to fend for themselves when survival meant dodging ruthless snipers, and living on empty stomachs. Kids just like Hasan and his siblings, whose innocent childhood was snatched away too soon and so violently. And yet these brave little souls soldier on and still stand strong, hoping against hope that they will one day find a safe home once again. Although a work of fiction, Hasan is a gripping tale that left me in awe and will give you a true understanding of what the Arab Spring meant for the little citizens of the affected nations. Drew Saunders takes you deep into the thick of it in this heart wrenching action thriller. Hasan's story is deeply heartbreaking, but it is also inspiring beyond words.
Sacrificed
The Last Oracle Book 1
Emily Wibberley
2015 Honorable Mention
348 Pages
Check current price
Young Adult - Action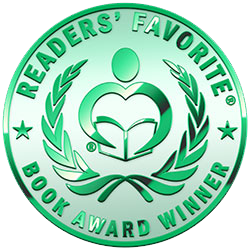 Reviewed by Kim Anisi for Readers' Favorite

Sacrificed (The Last Oracle Book 1) by Emily Wibberley is the story of Clio, who used to believe that her mother's powers as a mystical oracle were nothing but make-believe. Until she unexpectedly becomes the oracle herself, and learns that the things she believed to be wrong are actually right. Unfortunately, she also has to deal with the loss of people important to her, and falling in love with somebody who would like to see every single oracle dead. How will he react when he finds out that his new friend is an oracle? And how will Clio get out of the situation that brought her into a city that would also like to see every oracle killed in a rather violent manner?

I am usually a bit cautious when starting a series these days as many are just quite bad. Sacrificed (The Last Oracle Book 1) by Emily Wibberley, however, turned out to be a pleasant surprise. It was not one of those short first books of a series that just wants to make you buy the next one. The book is a whole story in itself, but also makes you want to read more, and learn more about the world you have been introduced to. The characters quickly grow close to your heart (or far apart from it), and it's not possible to say "just one more chapter." This is a very well written fantasy novel in an interesting world that promises quite a few conflicts in the books to come (at least I can imagine a few of the conflicts already). It's definitely a series you should have a look at if you like strong female lead characters in a fantasy setting.
Heliocentric
J. W. Lolite
2015 Honorable Mention
320 Pages
Check current price
Young Adult - Action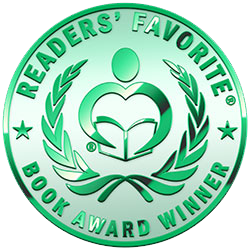 Reviewed by Deepak Menon for Readers' Favorite

Circumstellar Heliocentric by J.W. Lolite is a powerful fantasy story narrated by Ingrid Fairheit, apparently an ordinary teenager. The action is rapid as she narrates a horrific experience in an encounter with some 'Ankida', an ancient race of alien hybrids who have human form. Thousands of years ago, the Ankida, living in darkness, declared war on humans in order to take the land and cities. Ingrid's father, an Ankida, married a human and so Ingrid was half Ankida with strange powers slowly disclosed as the narrative continues. The Ankida would be able to conquer the human race if they found the 'Keys' to some magical locks and opened up the four 'realms' of darkness. Ingrid is one of the 'Lock Keepers' and has to keep the keys of the locks to the realms safe. But where are the Keys?

J.W. Lolite weaves an exhilarating story. Many characters emerge, each with special powers verging on the supernatural. A running battle of great intensity takes place across the continent. Many a time Ingrid is either defeated or on the verge of disaster, but will the champions who emerge one after the other be able to salvage the situation? The development of the story is excellent, each chapter fluidly flowing into the next. Descriptions of both the protagonists, as well as events and historical background, are measured and revolve around a thread of action and tension which remains throughout the book. Heliocentric is targeted for the YA audience and succeeds admirably in this fantasy fiction thriller.
The Many Lives of Ruby Iyer
Dystopian Romance (Ruby Iyer Series 1)
Laxmi Hariharan
2015 Bronze Medal
202 Pages
Check current price
Young Adult - Action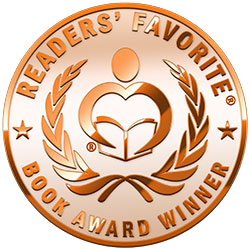 Reviewed by Kayti Nika Raet for Readers' Favorite

The Many Lives of Ruby Iyer by Laxmi Hariharan is a YA dystopian novel set in the city of Mumbai. Soon after a terrifying encounter with a subway pervert propels her out of the hustle and grind of her everyday life, Ruby Iyer, the titular heroine, a fiercely independent and forthright young woman, finds herself on a mission to rescue her kidnapped best friend, Pankaj, from the clutches of a maniacal doctor determined to tear down the city. In a fast paced thrill ride of a novel, Ruby must do what she can to stave off disaster and save her best friend.

The Many Lives of Ruby Iyer by Laxmi Hariharan is a very exciting read. When it starts off, though Hariharan does a good job of drawing you in, you're not quite sure what The Many Lives of Ruby Iyer is going to be about. However, while you're reading you can never quite shake off the ominous feeling as the story moves on. That feeling continues to build all the way up until the fateful incident at the train station. I absolutely love Laxmi Hariharan's beautifully evocative descriptions when it comes to smells; the author has a way of really bringing the scenes to life. Her character Ruby Iyer is far from two-dimensional; she is an interesting web of motivations, determination, sadness, and intellect. A creative story wrapped around a taut, gritty, dystopian plot, and featuring a fiercely independent, if sometimes immature heroine, The Many Lives of Ruby Iyer is one hell of a read!
Crossroads and the Himalayan Crystals
C. Toni Graham
2015 Silver Medal
266 Pages
Check current price
Young Adult - Action
Reviewed by Anne Boling for Readers' Favorite

Our story begins in the fairy realm where at great sacrifice to themselves, the council members join together to banish the powerful and evil Brigara from the realm of Fionia. However, Brigara manages to enter the realm of humans where she waited 300 gams ploting her revenge. When Jake and his family moved to Middlefield he expected a normal quiet, boring life; he was wrong. Ms. Bridget the science teacher assigned the students to groups and sent them to Vasona Park to gather bits of elements. Jake, Conner, Seneca, and Shayna were gathering moss when without knowing it, they walked through a portal and entered the realm of Fionia. Unfortunately, the portal closed and they could not go back the way they came. Both adventure and danger lay ahead of them. There were odd creatures in the fairy realm and the four teens are forced to do the biding of an evil old Druid.

C. Toni Graham is the author of Crossroads and the Himalayan Crystals. I was quickly caught up in this amazing tale. The author has created remarkable characters like Celestia Swan of Fionia, the guardian spirit of Gaelons Lake. One of my favorites was Keene Ardara, the Cipher Fairy who lived with very strange chairs. I was not familiar with this author and I'm very pleased to say she is now at the top of my fantasy author list. While this book is appropriate for middle school, both young and old will enjoy journeying alongside Jake, Seneca, Shayna and Conner as they search for a way home.
Contact Author -