The Gender Experiment
A Thriller
L.J. Sellers
2016 Finalist
274 Pages
Check current price
Young Adult - Action
"One of the best thrillers of the year."—Readers Favorite Awards

When bodies with unusual traits show up in the morgue, intern Taylor Lopez is alarmed enough to dig into the dead people's profiles. After discovering they were born at the same clinic two decades earlier, she investigates further and uncovers a shocking list. With the realization that more gender-fluid people are targeted for elimination, Taylor kicks her investigation into high gear. But Major Blackburn, the researcher who conducted the experiment, isn't about to let anything interfere with his plans and sends out an assassin.

Soon Taylor is in deep trouble and needs the help of FBI Special Agent Bailey. As Bailey scrambles to track down leads, events spin out of control and she finds herself blocked at every step by powerful military forces. With the clock ticking on Phase 2 of the experiment, can Bailey and Taylor uncover the truth in time to save the other young subjects?

"The Gender Experiment is riveting and original, with non-stop, heart-pounding action. I fell in love with the characters and can say unequivocally that this is the best book I've read this year."—J Carson Black, NY Times best selling author

"So packed with page-turning action, it's like taking a ride on a bullet." —Andrew Kaufman, bestselling thriller author

The Ritual of the Four
Carla Trueheart
2016 Finalist
300 Pages
Check current price
Young Adult - Action
For sixteen-year-old Shaw Huntley, a normal day includes running from two men who want to kill him. Shaw has a dark ability: using only the power of his mind, and visualizing a specific gold and jeweled dagger, he can telekinetically cut or slice objects. If he gets angry enough, he can even cut people. Unfortunately, the two men chasing him murdered his father in search of the physical gold dagger currently in Shaw's possession—and they will stop at nothing to track him down and obtain it. When Shaw ends up in Rockpoint, New York, he meets Melody Tufts, a gamer who finds a mysterious triangular symbol on the hilt of Shaw's dagger. After some investigation, Shaw learns his connection with the dagger and his dark ability were the results of a secret ritual--The Ritual of the Four—performed centuries ago by his ancestors. His dagger is number one in a group of four unique items, each one representative of the four magic elements: fire, water, air, and earth. He also learns there's a way to reverse the Ritual of the Four forever so he can stop running, settle into a school, and perhaps even begin a romance with Melody. But after the two embark on a dangerous quest to reverse the ritual, decoding clues and unearthing maps, Shaw questions if he wants to toss away his ability--or finally face his foes.
Brian Boru
Freedom Within The Heart
Mark Mahon
2016 Honorable Mention
281 Pages
Check current price
Young Adult - Action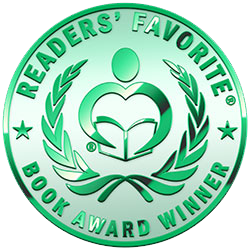 The Emerald Isle is subjugated. Fierce Norsemen from Scandinavia have conquered large parts of the island, pillaged the countryside and left the inhabitants living in a constant state of fear and uncertainty for the future.

But not everyone is intimidated by this savage menace. A young revolutionary, Brian Boru, emerges as the leader of his people, first uniting the disparate clans as one and then leading their peoples in a titanic struggle for freedom.

As the momentum of the campaign for freedom grows, Brian Boru becomes a figure of inspiration for an entire nation, his victories passing into legend as he fights to free his people from the tyrannical Norse rule.

Read his inspirational tale of struggle and triumph in his unyielding pursuit of saving the Emerald Isle in this exciting new book on his life.

Journey Into Darkness
A Story in Four Parts
J. Arthur Moore
2016 Silver Medal
524 Pages
Check current price
Young Adult - Action
In a war in which more than a quarter million boys age seventeen and under fought in the opposing armies, Journey Into Darkness, a researched blend of fact and fiction, is about a young boy in the Civil War. Written specially for students, enjoyed by adults as well, it takes the student reader into the events of the war through the experience of a peer. Originally published in four books at the request of a young reader on behalf of others who don't like thick books. "This would be an excellent resource for middle school American history classes, giving a boy's-eye view of the Civil War and reminding students that kids their own age were caught up in active duty during the war." - Blue Ink Review
The Threat Below
A Brathius History Volume 1
Mr Jason Seth Latshaw
2016 Gold Medal
506 Pages
Check current price
Young Adult - Action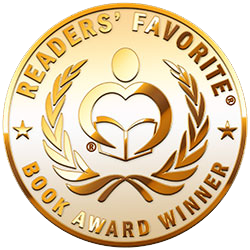 Three hundred years ago, something terrifying arose and pushed humanity to the brink of extinction. Now, a small remnant - the descendants of the survivors who escaped the massacre below - lives above the clouds, on the top of a Mountain.
When they discover that their water supply is being poisoned Down Below, an expedition, including seventeen year-old Icelyn Brathius, must descend and face the monsters, the Threat Below, that wiped out civilization centuries ago.
Icelyn quickly learns that all is not what it seems as she uncovers secrets hundreds of years old and struggles to stay alive in a world where no human is fit to survive.
Blood and Royalty
Dragoneer Saga Book 6
M. R. Mathias
2015 Gold Medal
296 Pages
Check current price
Young Adult - Action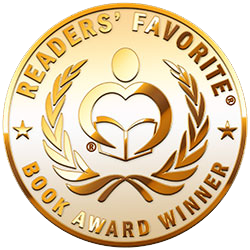 Winner of The 2015 Reader's Favorite Award for Young Adult - Action, also a semifinalist for The 2015 Kindle Book Award.
In this sixth, and final, episode of the Locus Poll nominated, international bestselling, Dragoneer Saga, King Richard, his Nightshade, and the legions of mudged dragons it controls, are coming to take the Mainland throne from the Dragoneers, using powerful teardrops they extracted from the lesser wyrms via torture.
Meanwhile Crimzon, Clover, and 9 year old, Princess Amelia, Zahrellion and Jenka De Swasso's strange daughter, accidentally release something far worse than a sky full of inbred wyrms.
Terror, destruction, and death await the Dragoneers, their dragons, and their children in a gripping conclusion that delivers an end to the saga that will satisfy Dragoneer, Crimzon and Clover, and even The Wardstone Trilogy's fans.
The Royal Dragoneers - Book One of the saga, was deemed one of the top indie fantasy releases of 2010 by Fantasy Book Critic, and was listed in the first ever Publishers Weekly Indie Select issue in Dec. 2010. It was also nominated for The Locus Poll 2011. That 115k word dragon-fantasy is the first full length installment of The Dragoneers Saga. The novella-length primer, The First Dragoneer, also by M. R. Mathias, is available FREE in the Amazon Kindle Store, for a limited time.
M. R. Mathias has several other titles available from Amazon as well.
The Saga of the Dragoneers:
The First Dragoneer - Free Dragoneer intro novella
The Royal Dragoneers - Dragoneer Saga Book One
Cold Hearted Son of a Witch - Dragoneer Saga Book Two
The Confliction - Dragoneer Saga Book Three
Confliction Compendium - Dragoneer Saga 1-3 plus The First Dragoneer novella
The Emerald Rider - Dragoneer Saga Book Four
Rise of the Dragon King - Dragoneer saga Book Five
Blood and Royalty - Dragoneer Saga Book Six
Dragoneer Saga - Royalty Trilogy Boxed Set (Books, 4, 5, and 6)
Other series by M.R. Mathias
The Legend of Vanx Malic
Crimzon and Clover
The Dragoneer Saga
The Wardstone Trilogy
Fantastica
Dragon Racers
Hasan
Drew Saunders
2015 Finalist
128 Pages
Check current price
Young Adult - Action
Sometimes the horror and devastation of war are just normal. Sometimes the noise, the dirt, the destruction and the pain is just part of the day. Sometimes the death and the loss is just what goes to make up your life. Sometimes you just want out.
Sacrificed
The Last Oracle Book 1
Emily Wibberley
2015 Honorable Mention
348 Pages
Check current price
Young Adult - Action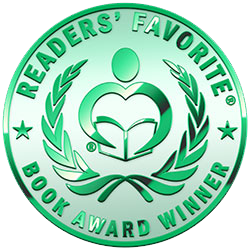 "Must-Read Romantic Fantasy"--USAToday.com

★★★★★"I've been obsessed with this trilogy ever since I read the premise of book one, and my obsession has only multiplied. This trilogy promised brutality, adventure, star crossed lovers, and so much more. And boy did it deliver."--TheBookishCrypt Book Blog

An Epic Coming-of-Age Fantasy with over 170 FIVE-STAR Reviews on Goodreads!

2015 INTERNATIONAL BOOK AWARDS FINALIST YOUNG ADULT
2015 NEXT GENERATION INDIE BOOK AWARDS FINALIST YOUNG ADULT
2015 BEVERLY HILLS BOOK AWARDS FINALIST YOUNG ADULT

Knowing the future can save her city - but not her heart.

Born to serve the merciless Oracle, Clio wants nothing more than to break free. But when her entire family is murdered by Mannix, the king's adviser, Clio inherits the Oracle's power, a power she never wanted and doesn't understand.

Hunted by Mannix, Clio is forced to flee her home in Sheehan and seek refuge in a foreign city where oracles are forbidden. If she's found out, she will be sacrificed atop its great pyramid.

Clio has no choice but to win the trust of Riece, an enemy warrior. Despite the undeniable attraction between them, Clio knows that if he finds out who she really is, he won't hesitate to execute her.

Clio tries to hide her budding powers, but the Visions she keeps having of Mannix and his barbarian army slaughtering her people torture her conscience. She alone has the strength and foresight to stop him, but only if she can embrace her destiny and sacrifice everything.

The Last Oracle Series:
Book 1: SACRIFICED
Book 2: FORSWORN
Book 3: DIVINED
Book 1.5: THE COMMANDER (A Sacrificed Short Story)

***All three books plus the short story now also available in a Kindle book series bundle--The Last Oracle Series (Books 1-3)***
Heliocentric
J. W. Lolite
2015 Honorable Mention
320 Pages
Check current price
Young Adult - Action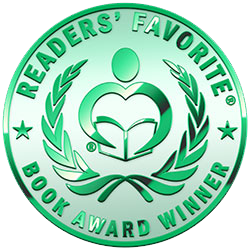 2015 Readers' Favorite International Book Awards - Young Adult Action Honorable Mention
2015 Global Ebook Awards - Silver Awards in Fantasy/Other World and Science Fiction
2015 CIPA EVVY Awards - Second Place in Fiction/Action Adventure and Fiction/Fantasy
2014-2015 Reader Views Literary Awards - First Place in Science Fiction, Honorable Mention in Young Adult, and Regional Winner for the South
2015 Beverly Hills Book Awards - Fantasy Finalist
2014 Southern California Book Festival - Young Adult Runner-up
2014 London Book Festival - Science Fiction Honorable Mention
"The development of the story is excellent, each chapter fluidly flowing into the next. Descriptions of both the protagonists, as well as events and historical background, are measured and revolve around a thread of action and tension which remains throughout the book." -  
Deepak Menon
 for 
Readers' Favorite (Five Star Review)
"Overall, "Heliocentric" by J.W. Lolite is an awesome sci-fi that will appeal to teens, young adults, and I bet older people will also enjoy. Definitely a 4.5 star read in my book!" - 
Arianna Violante 
for Reader Views
Heliocentric is the second book of the Circumstellar series. 

It's been two months since the night that changed my world. We may have protected our Gatekeeper and escaped the Lady's clutches, but that doesn't mean her claws have stopped reaching from the shadows. Three keystones remain hidden, and we're going to need all the help we can get to make sure the Gate stays closed. It's not going to be so easy with all these pesky obstacles in my way, but diabolical aliens, lousy bus trips, law enforcement, and overprotective parental units are no match for Ingrid Fairheit. The trials of friendship, however, may prove to be my most demanding task. As we Lockkeepers strive to gain the upper hand in this fight against the Ankida, we must first overcome our greatest rivals - ourselves. The sun is still shining on us.
The Many Lives of Ruby Iyer
Dystopian Romance (Ruby Iyer Series 1)
Laxmi Hariharan
2015 Bronze Medal
202 Pages
Check current price
Young Adult - Action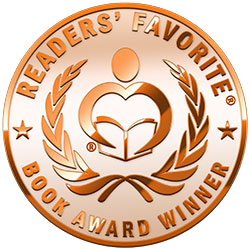 Trust
the one man you mustn't?
Pick up this book in the Many Lives Series, because you love a feisty, kick ass, heroine who'd go to any length to save her beloved city. Even lose her heart to a sexy, irresistible rogue cop, who may not be who he seems.
Get it NOW. 
Contact Author -